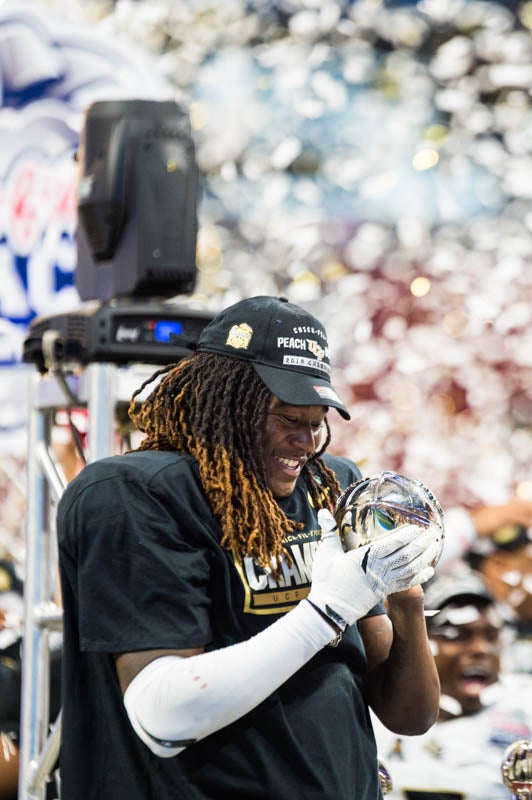 Jan. 1 – After UCF completed their first perfect football season and a 34-27 defeat over Auburn at the Chick-Fil-A Peach Bowl, former UCF linebacker Shaquem Griffin '16 admires the championship trophy. Shaquem made history in April when he became the first one-handed player to be drafted in the NFL, joining his brother Shaquill Griffin '16 on the Seattle Seahawks' team.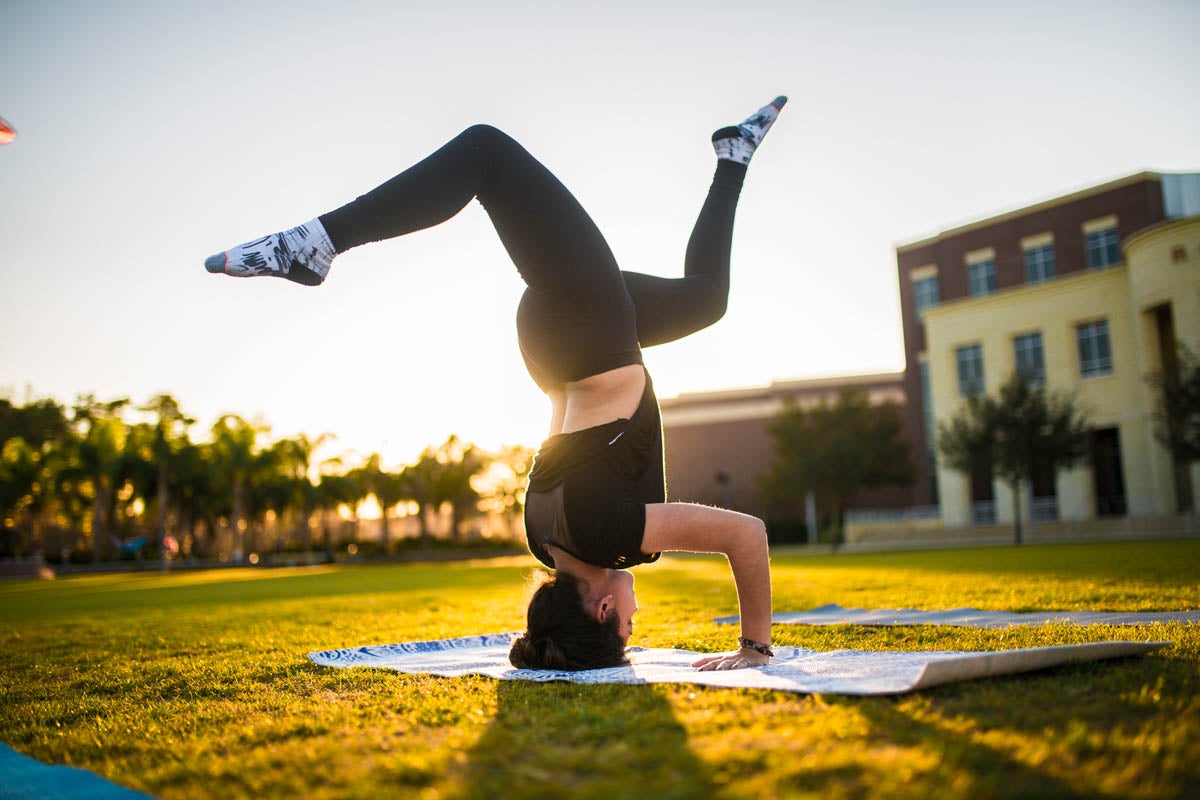 Jan. 21 – A student takes some time between classes to stretch out on Memory Mall.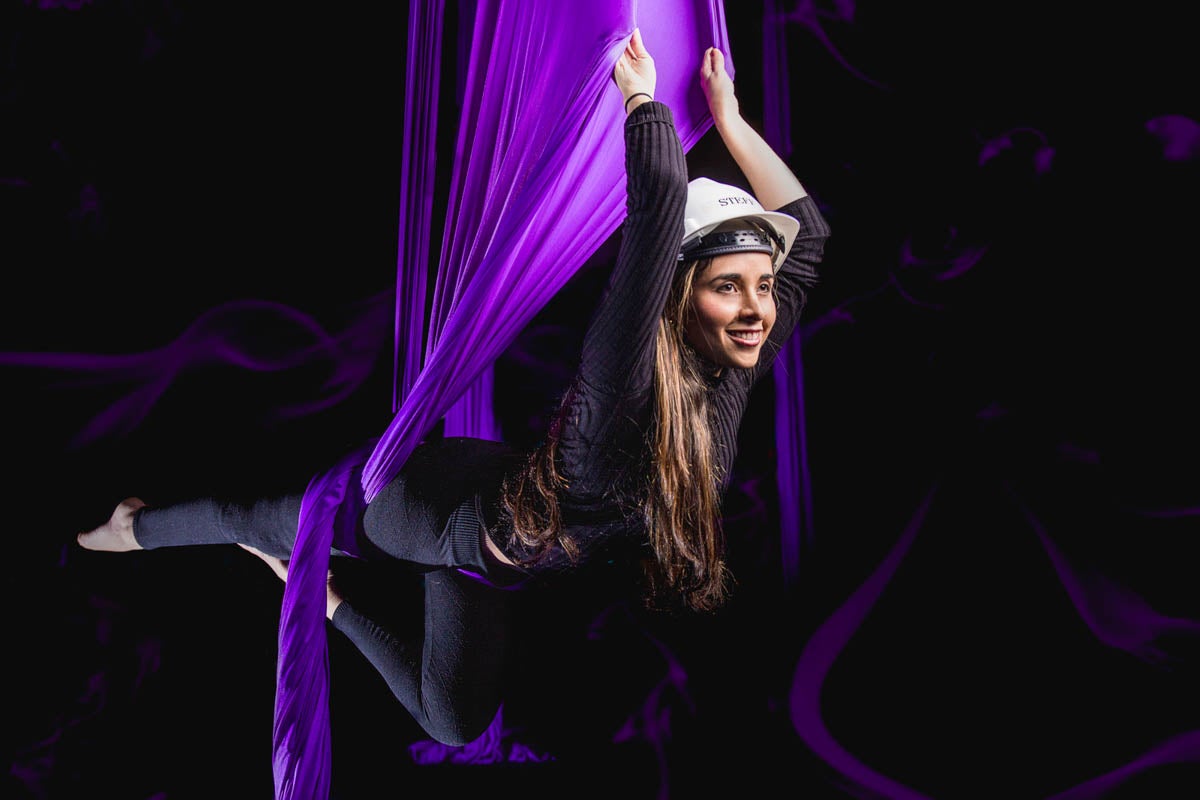 Feb. 23 – Engineering graduate student Estefania Bohorquez '17 shows off her aerial acrobatic skills.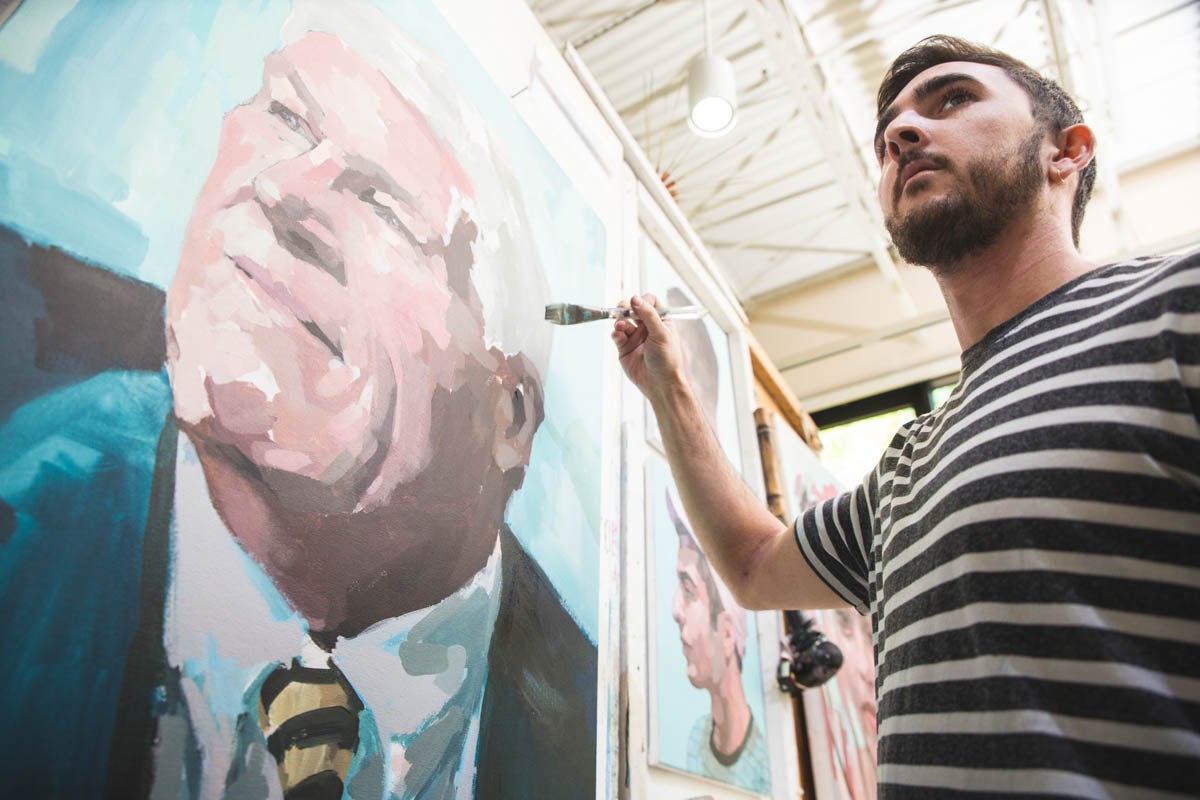 March 14 – Studio art major John Currie '18 works on a special portrait of John C. Hitt to honor his 26 years of service as UCF's fourth president.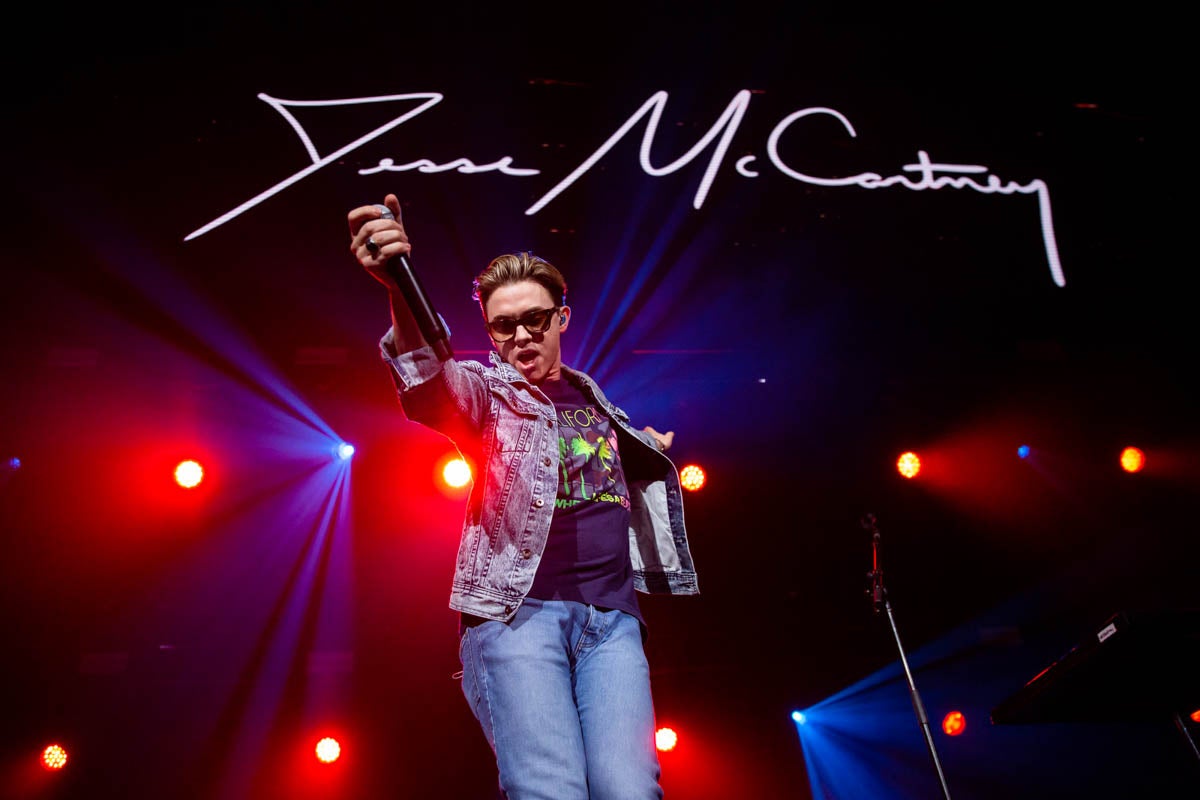 April 5 – Singer Jesse McCartney performs at CFE Arena during UCFestival's concert night.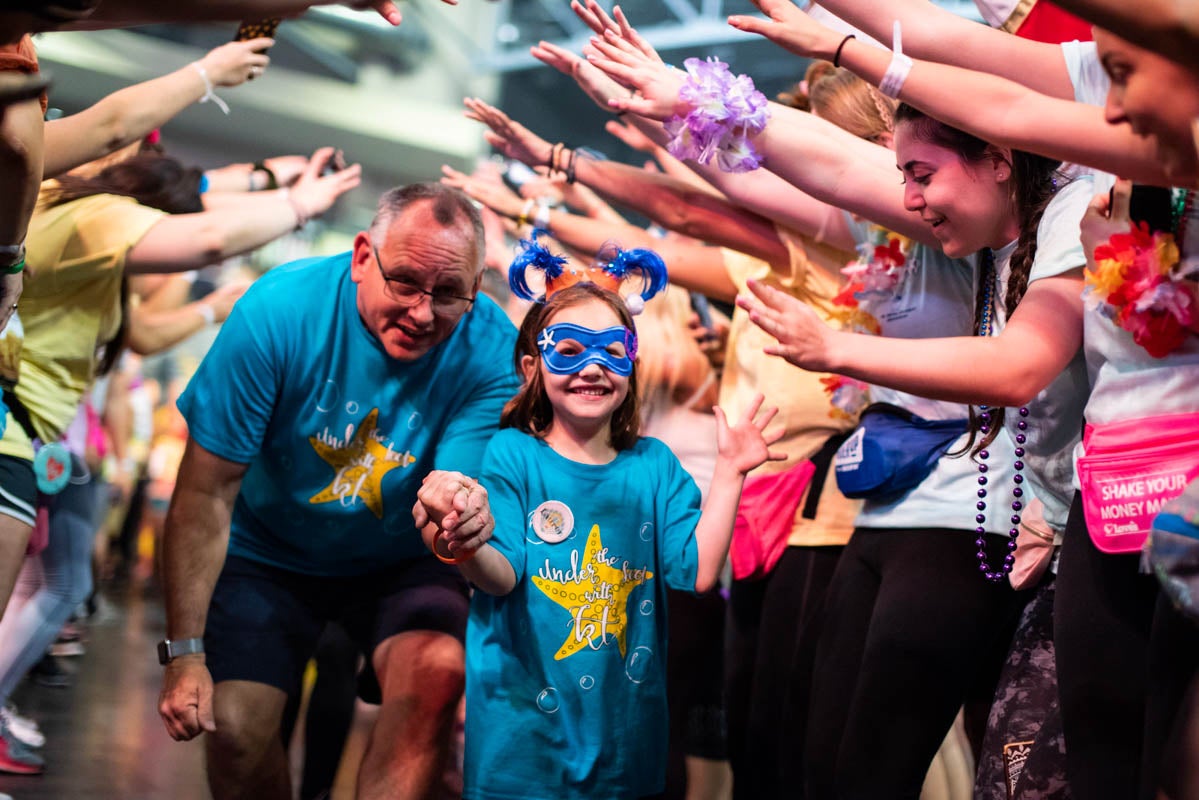 April 7 – This year, UCF raised more than $1.5 million for Knight-Thon, an annual dance marathon that benefits Children's Miracle Network.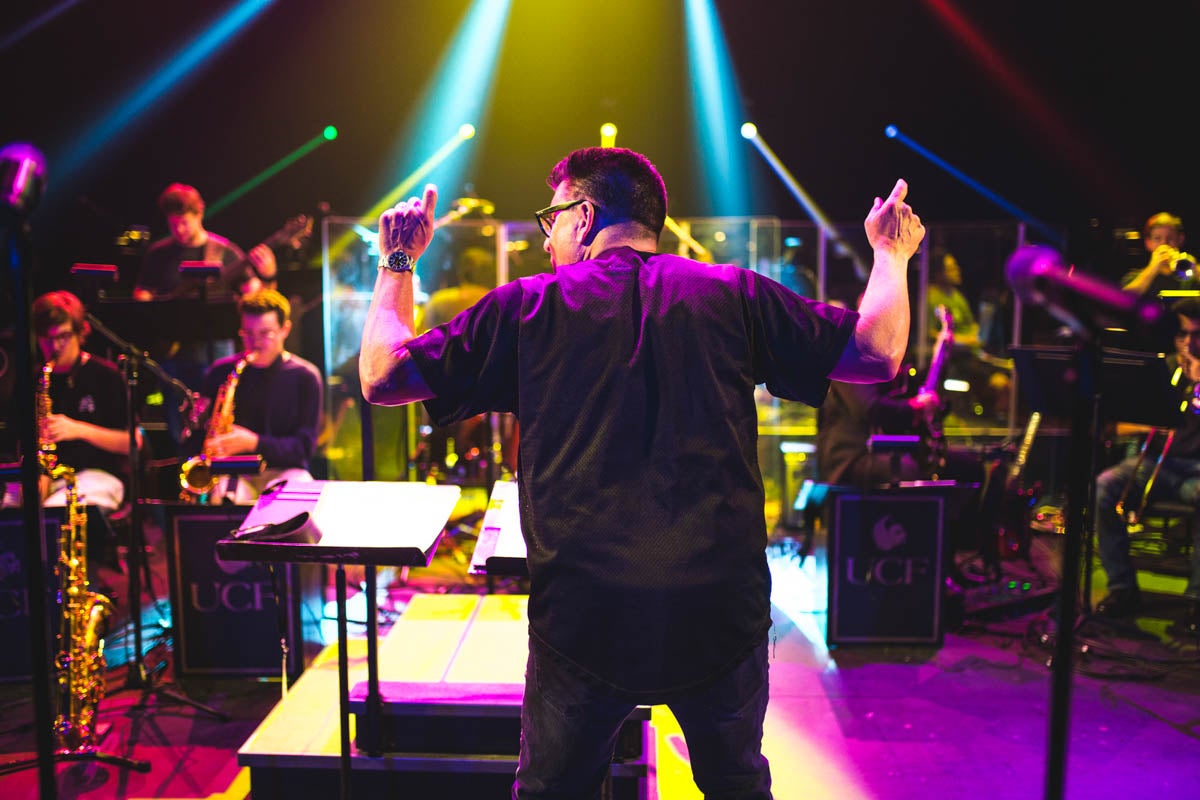 April 13 – Director of jazz studies and Pegasus Professor Jeff Rupert conducts a Flying Horse Big Band performance during UCF Celebrates the Arts.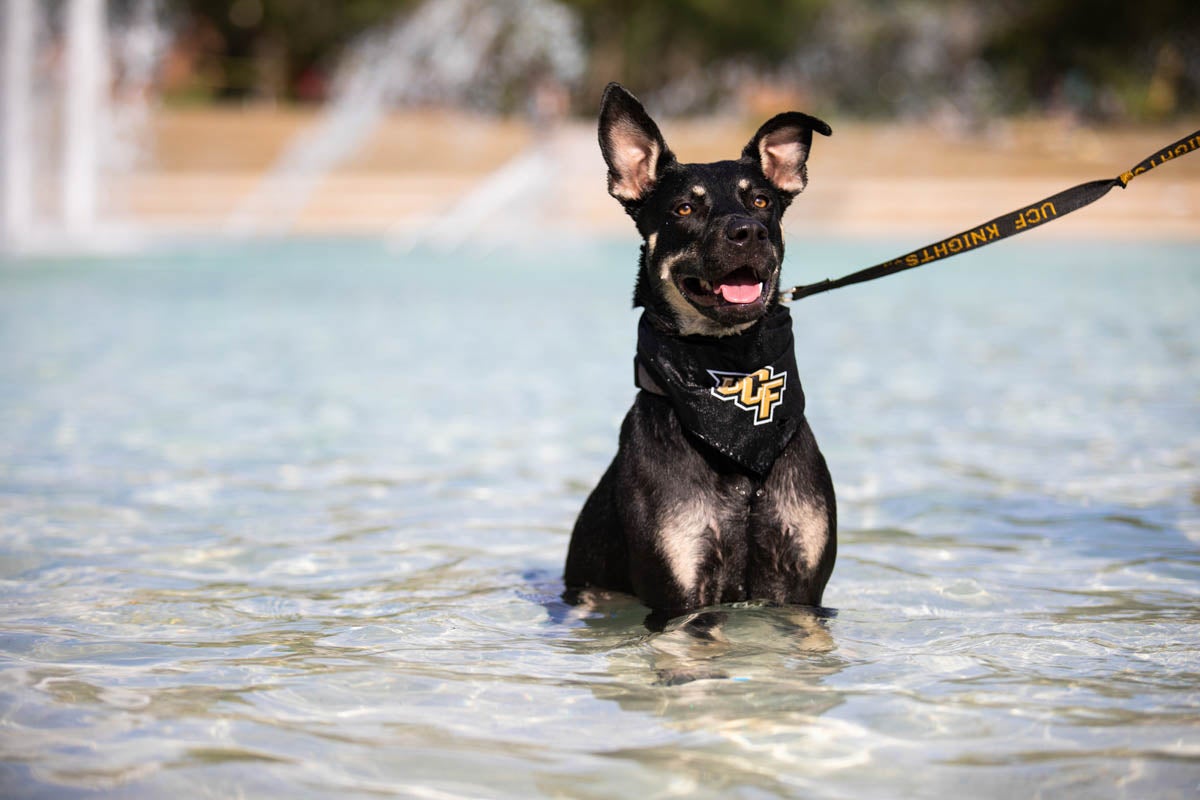 May 1 – After a six-month closure, a cute pup takes a dip in the newly renovated Reflecting Pond, which now has a new foundation and color-changing LED lights. *Note: Dogs are not allowed in the water, so don't try this on your own.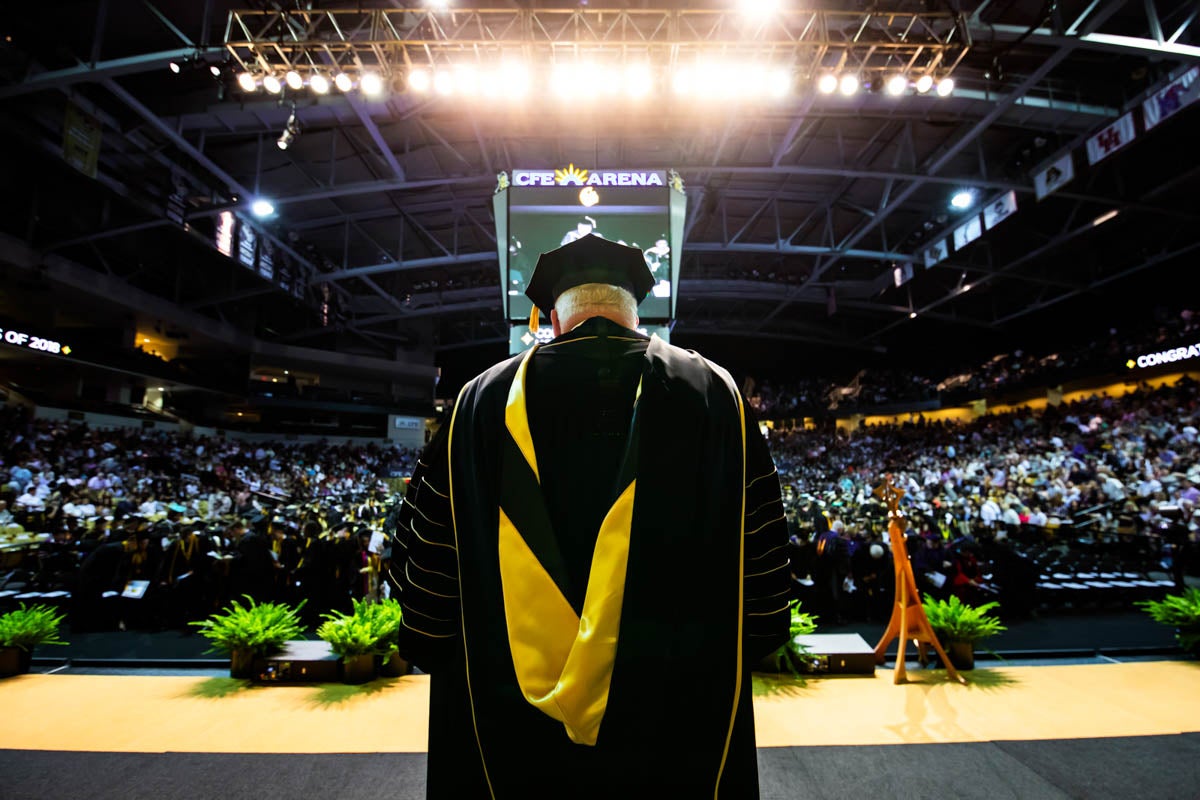 May 3 – During his final commencement ceremonies, former UCF President John C. Hitt conferred degrees to more than 8,100 students. In October of last year, Hitt announced he would be stepping down from the presidency on June 30, 2018. Former UCF provost Dale Whittaker became the university's fifth president on July 1.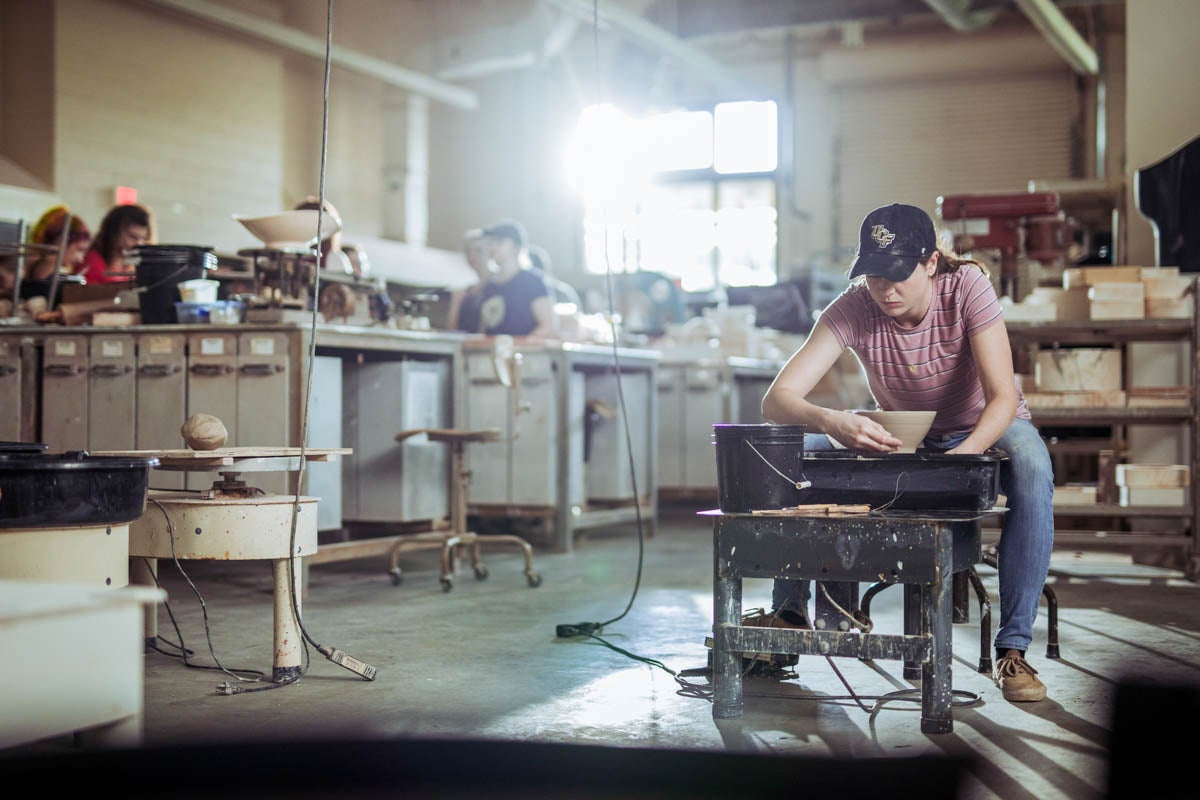 June 5 – Senior studio art major Jenna Chastain works with clay during an art class in the Visual Arts building.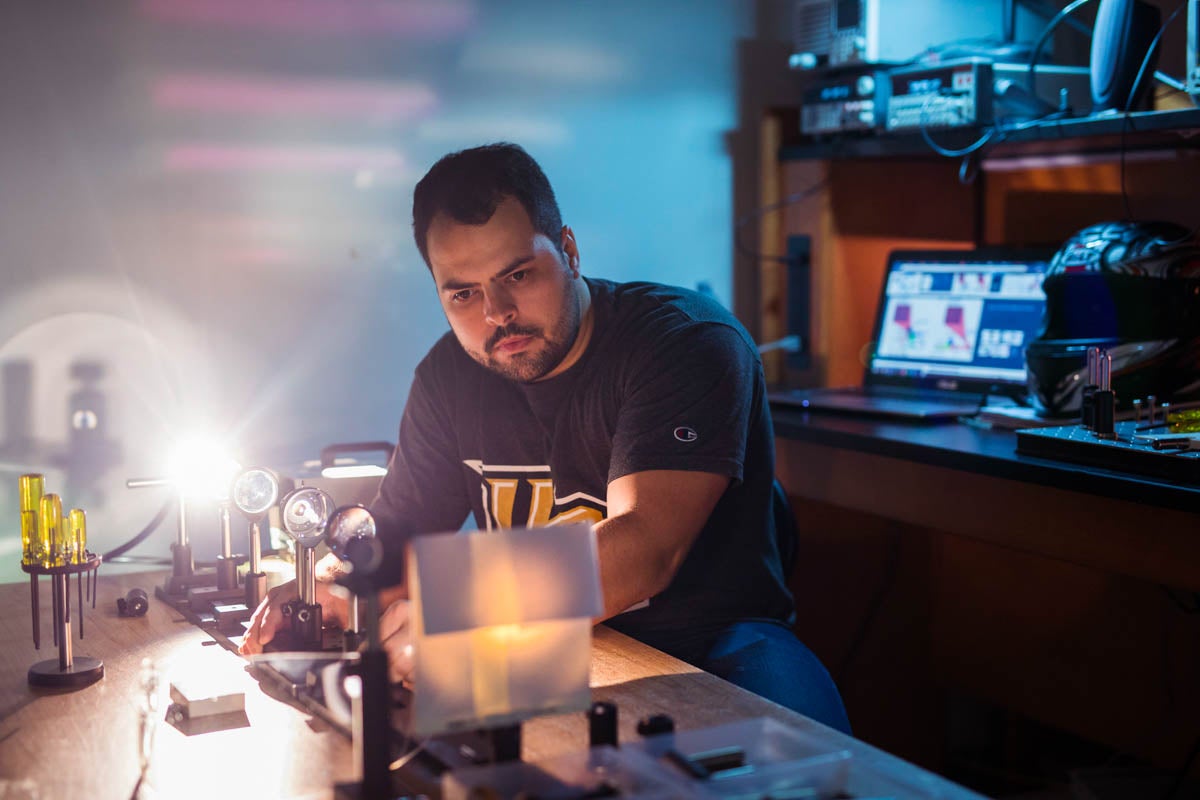 June 5 – While in a lab, a student works on a project involving display screens and motorcycle helmets.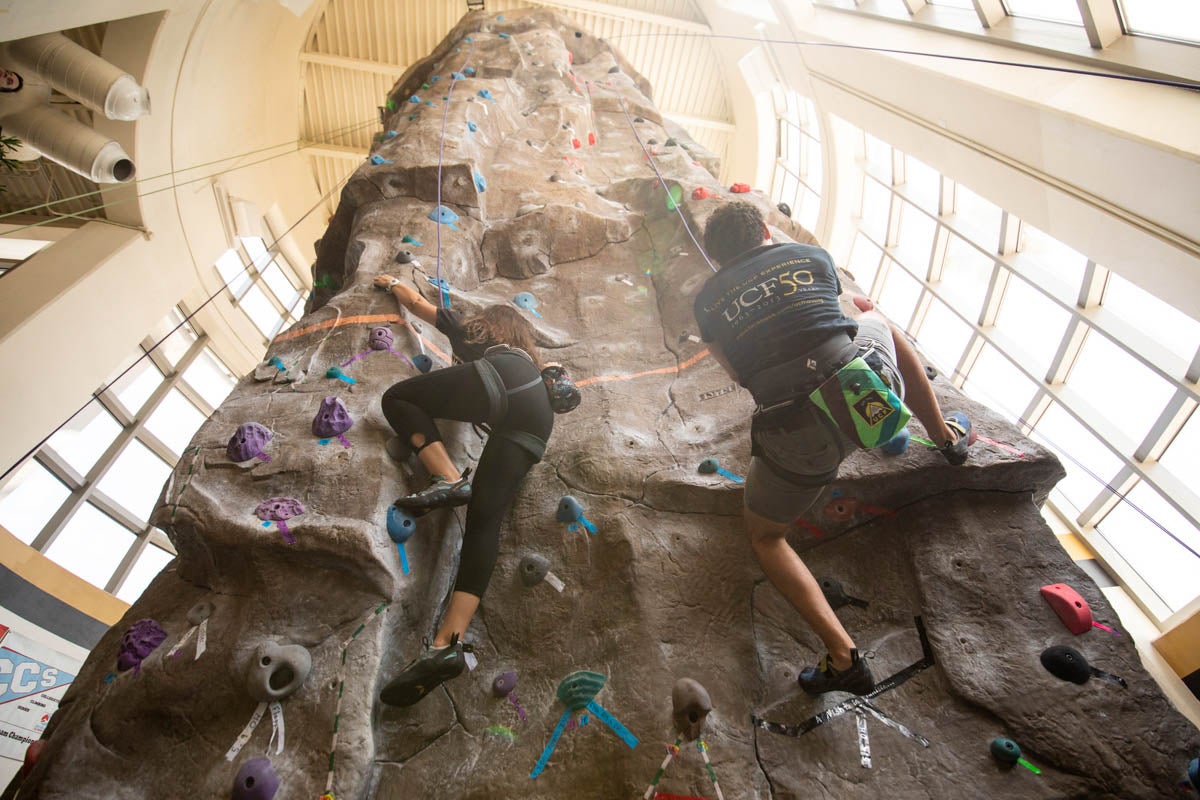 June 20 – Two students raced to the top of the Climbing Tower located in the Recreation and Wellness Center.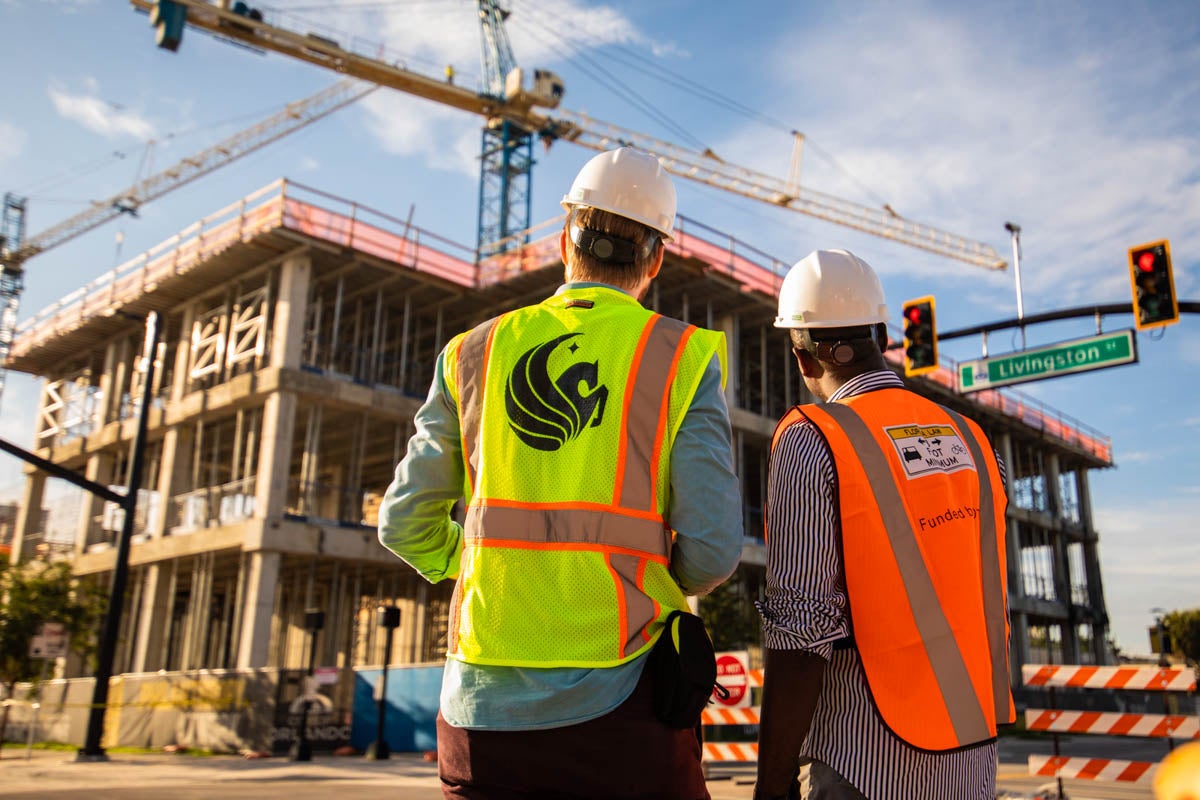 June 29 – Construction on the new UCF Downtown campus is underway and on schedule to open Fall 2019.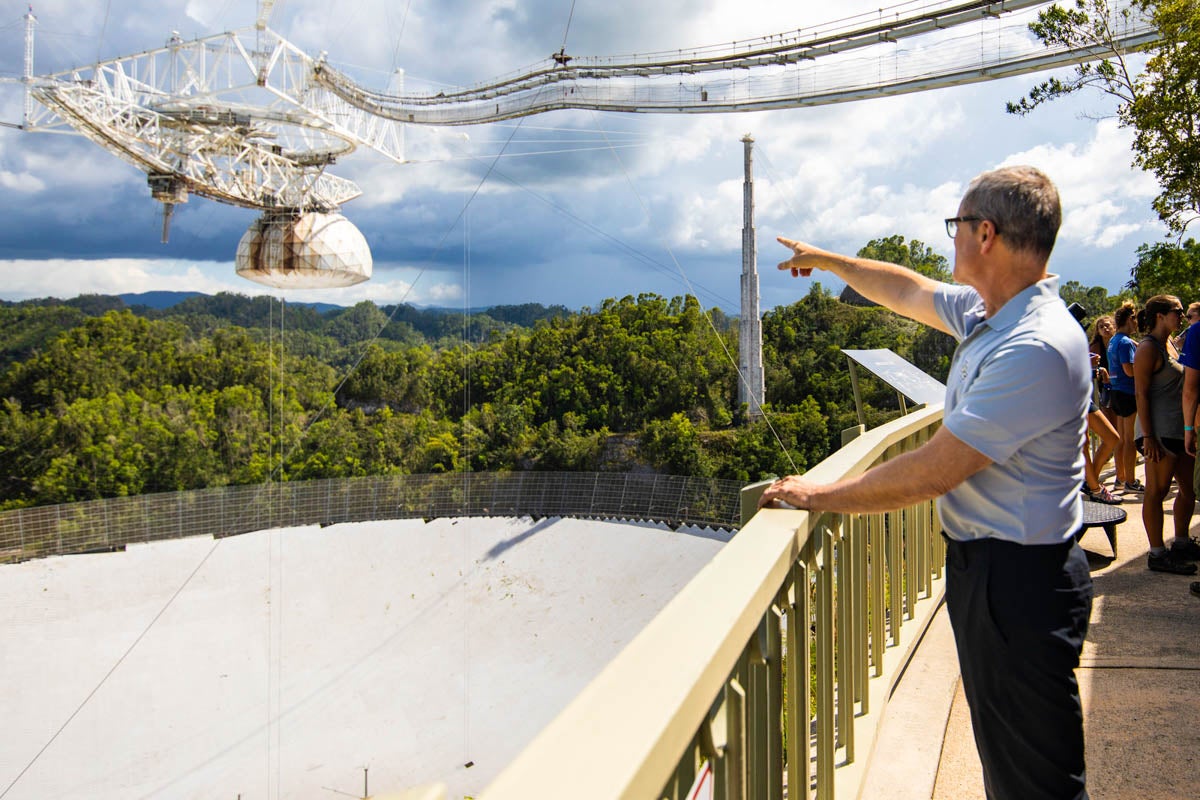 Aug. 2 – After partnering with two other institutions to manage the Arecibo Observatory earlier this year, UCF President Dale Whittaker traveled to Puerto Rico for a visit to the facility.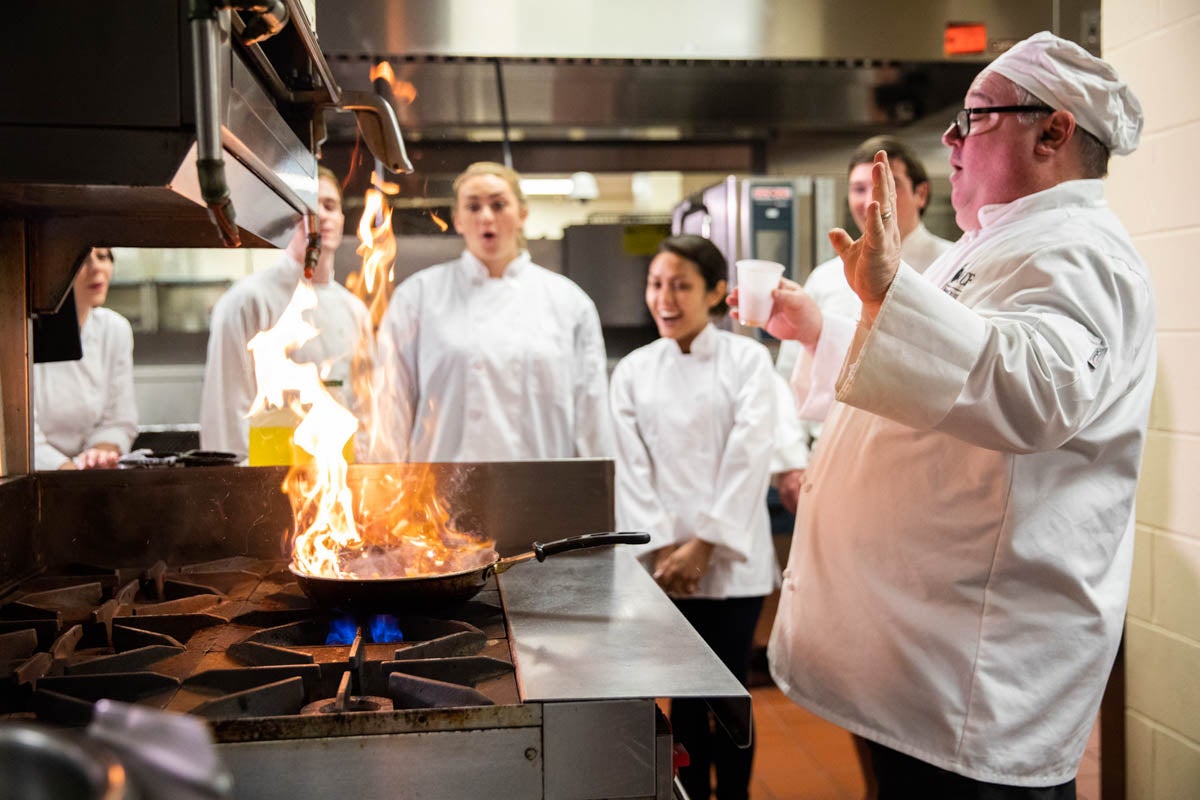 July 27 – An instructor at the Rosen College of Hospitality Management demonstrates how to put out a fire during a cooking class.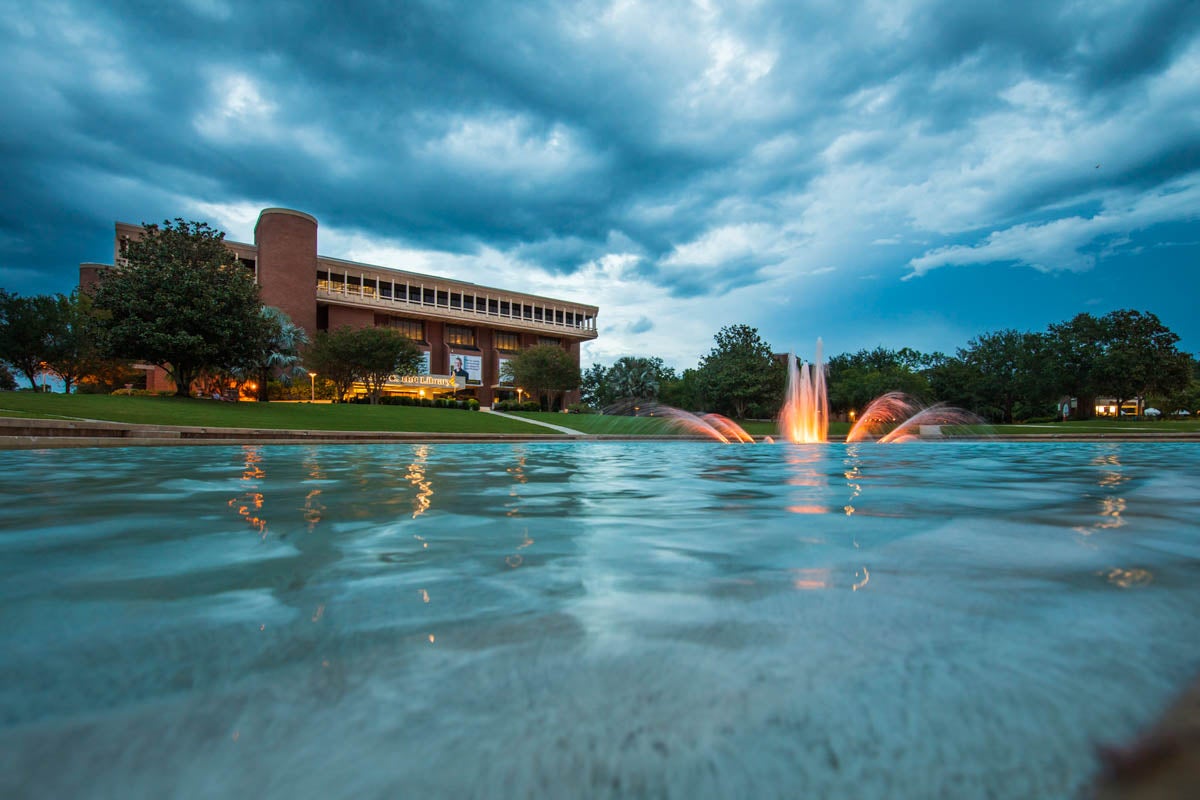 Aug. 21 – Afternoon Florida storm clouds cover campus as students make their return during the first week of fall classes.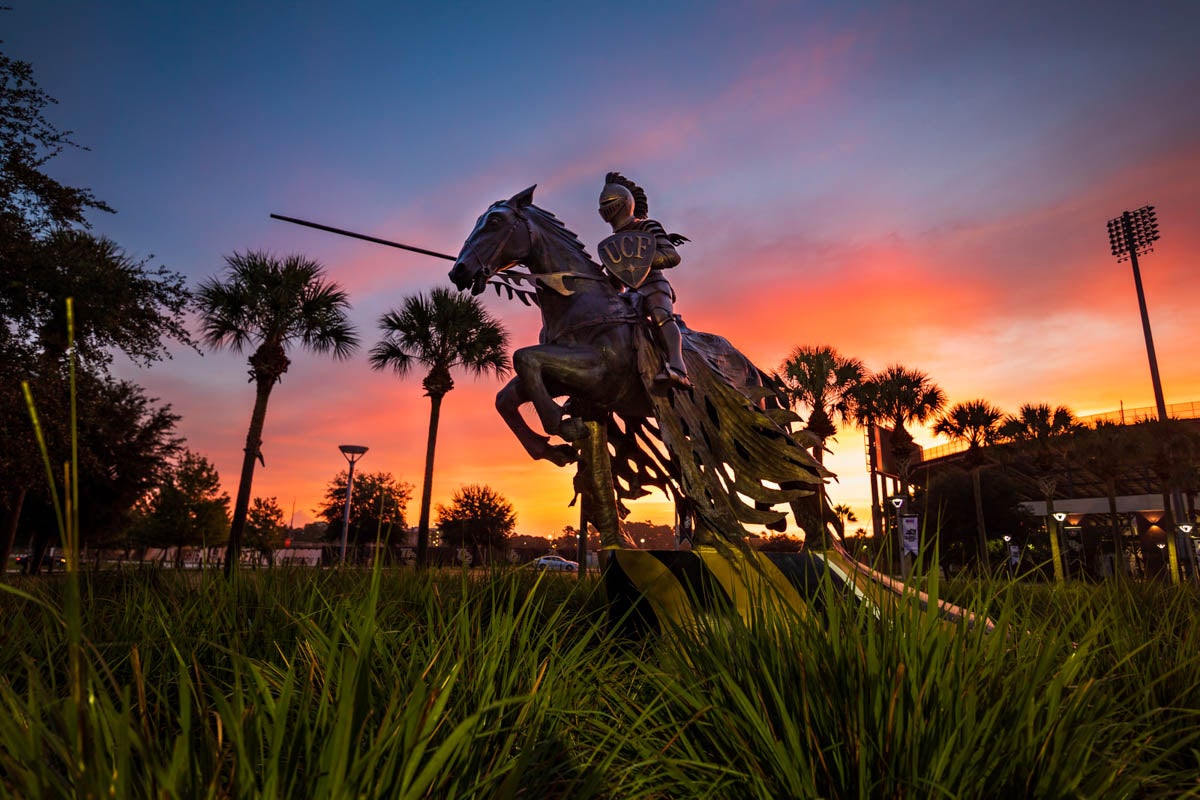 Sept. 5 – The sun rises over the Charging Knight statue outside of Spectrum Stadium.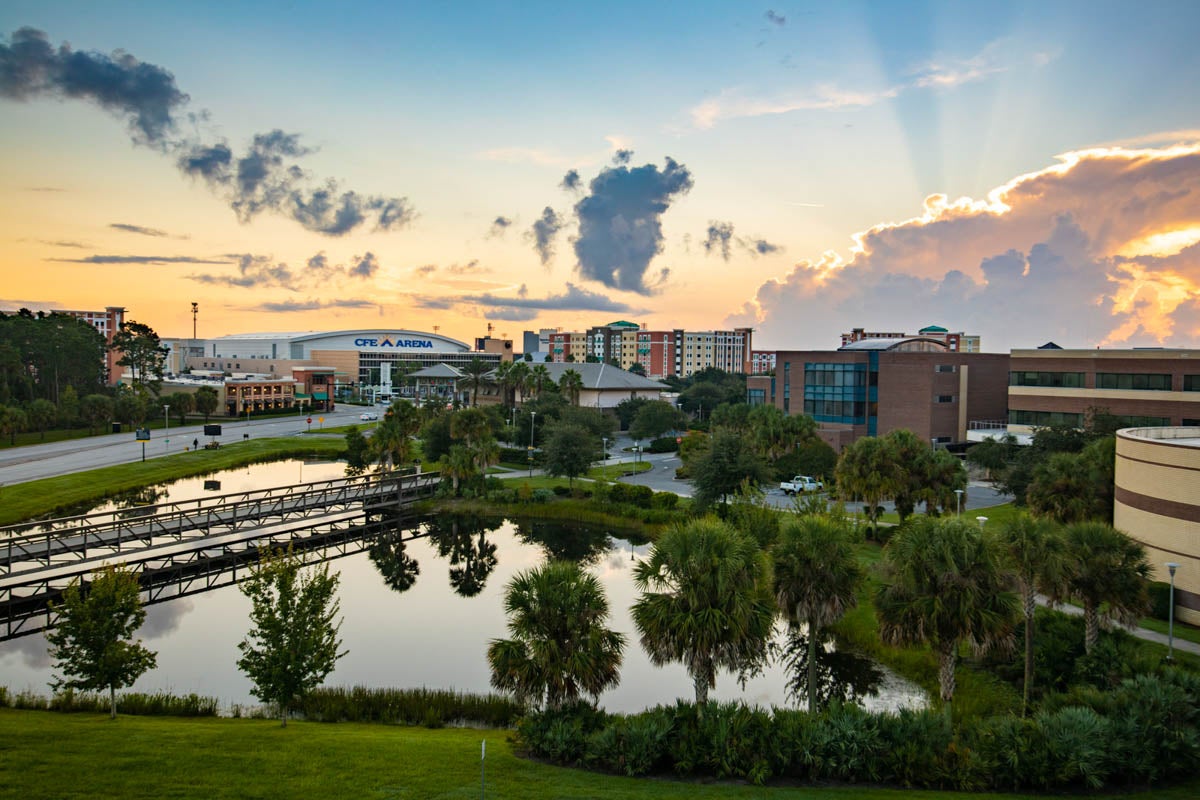 Sept. 5 – Campus on a quiet morning.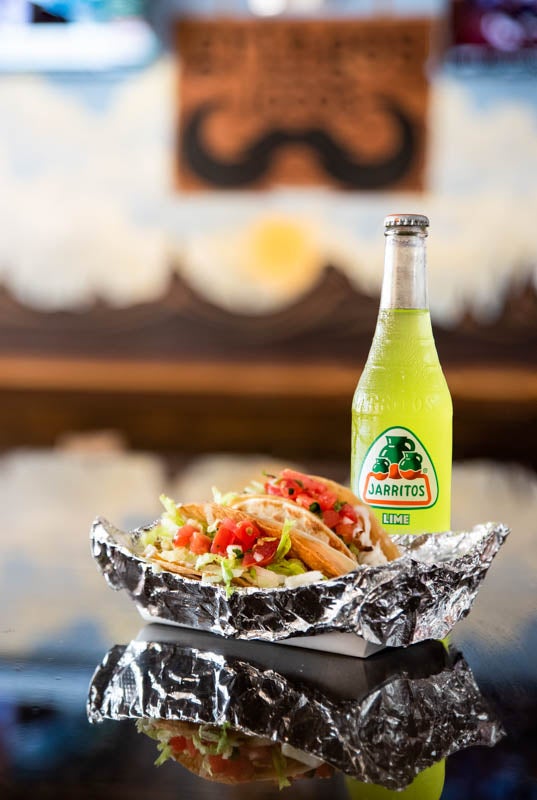 Sept. 19 – After more than a year of waiting, popular local taco spot Gringos Locos opened its UCF location in Knights Plaza.
Sept. 21 – The Marching Knights get ready to perform on the football field during half-time at the game against Florida Atlantic University.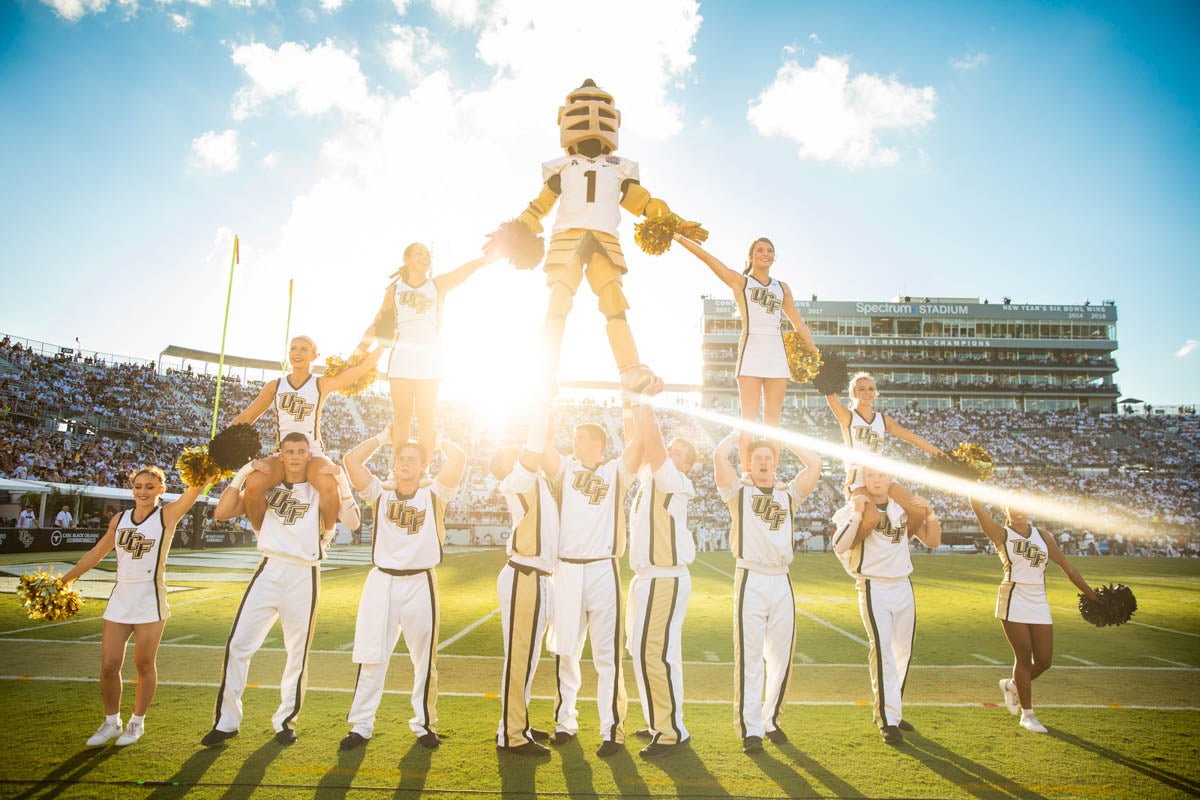 Sept. 29 – Knightro and the cheer team entertain a packed stadium during UCF's game against Pittsburg, which ended in a 45 – 14 win for the Knights.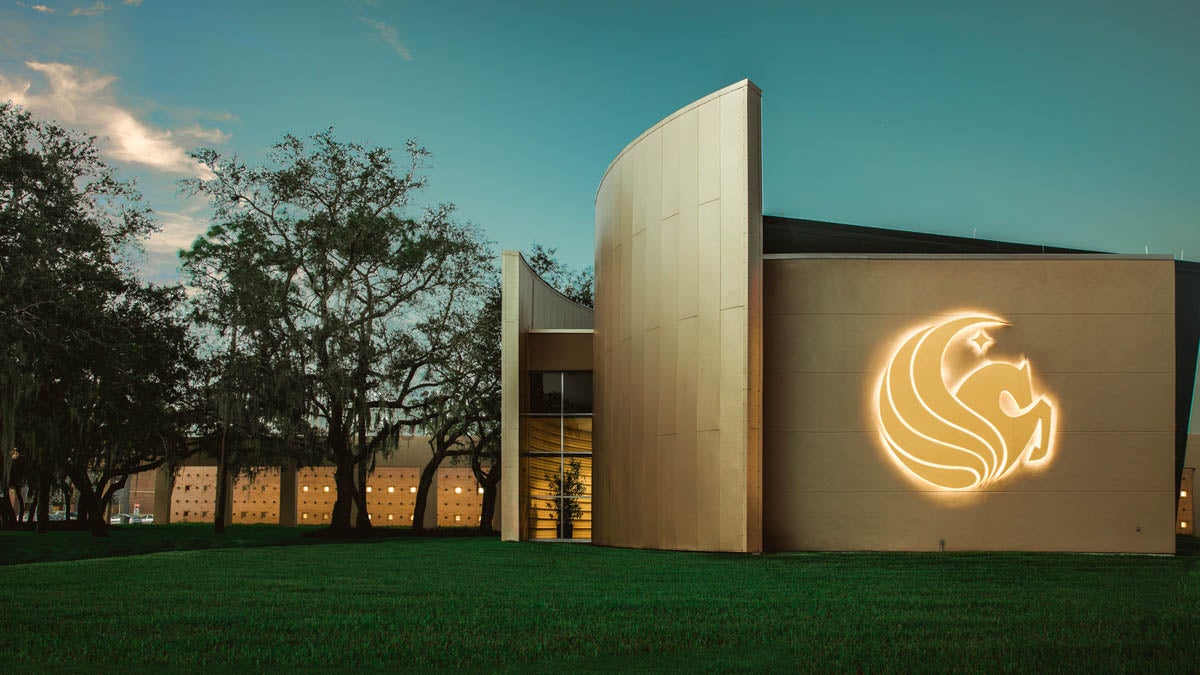 Oct. 2 – During the evening, the Pegasus on the Duke Energy Welcome Center lights up the building.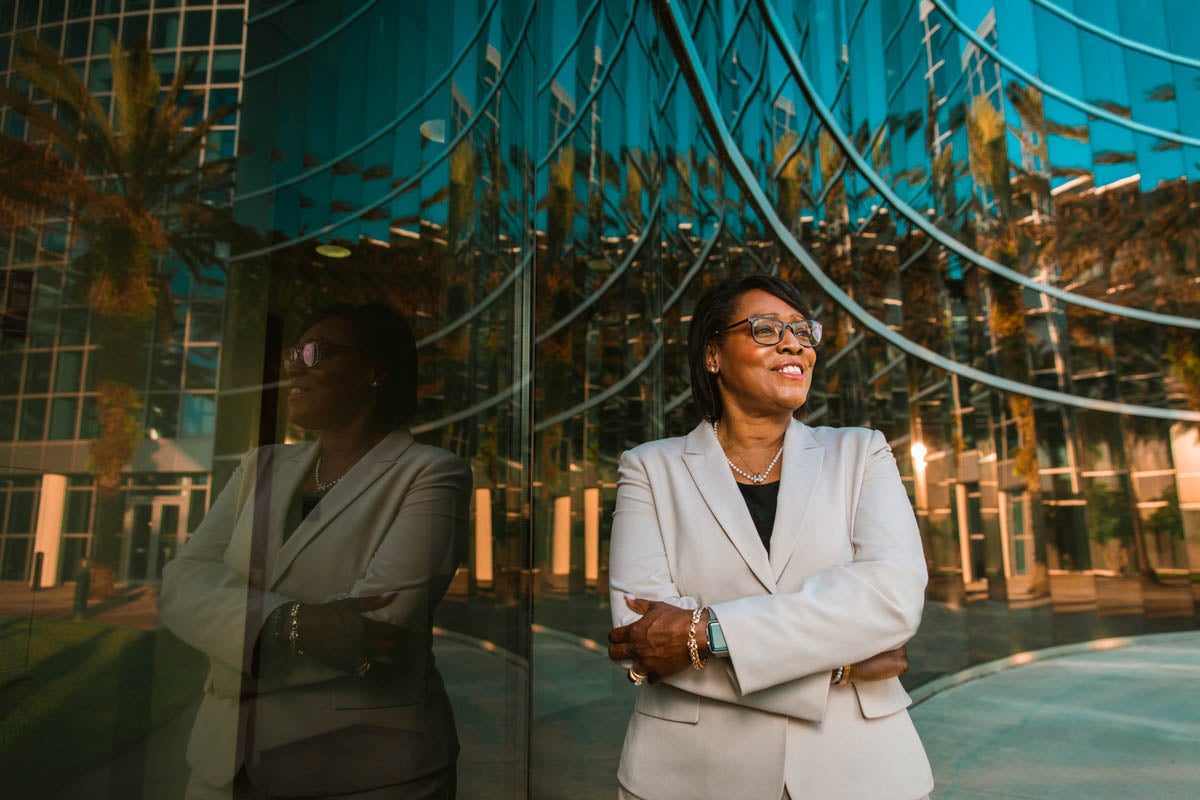 Oct. 3 – After serving as UCF's interim provost since April, Elizabeth A. Dooley has become the university's provost and vice president for Academic Affairs.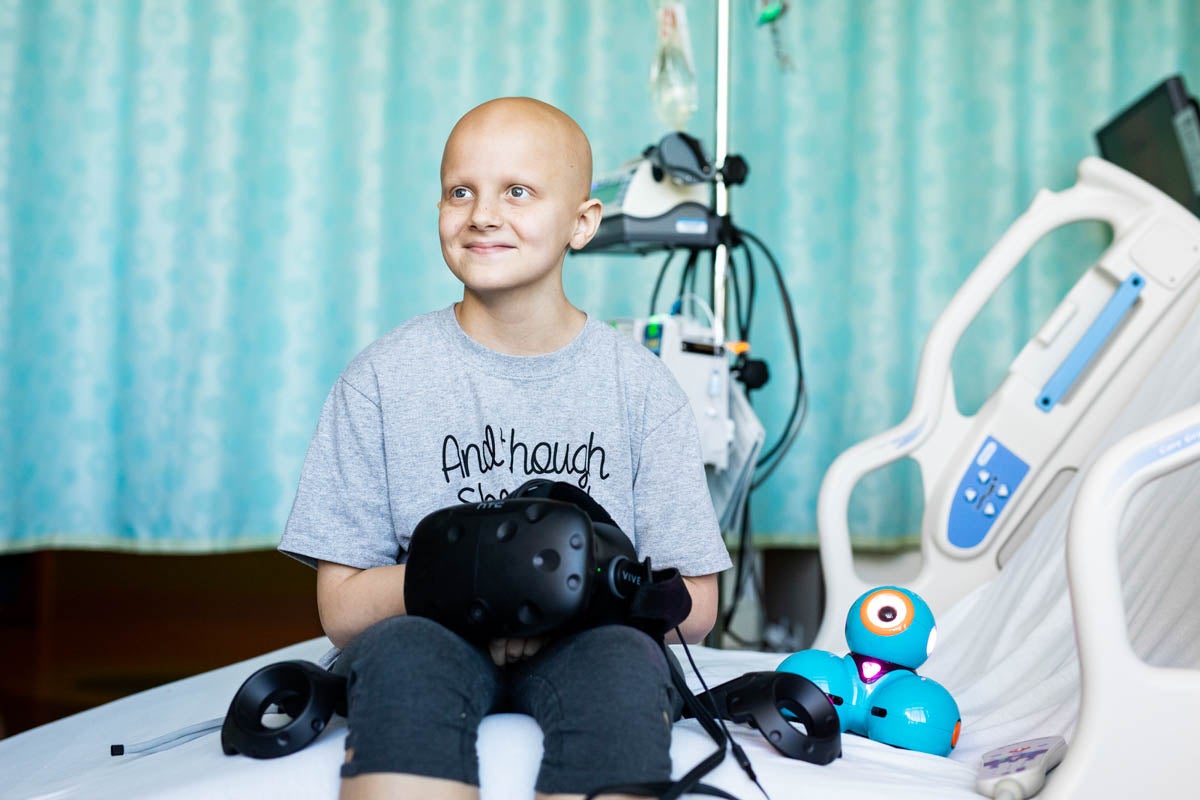 Oct. 30 – In August, UCF partnered with the Nemours Children Hospital to create PEDS Academy, a program that provides specialized STEM education to children hospitalized at the facility.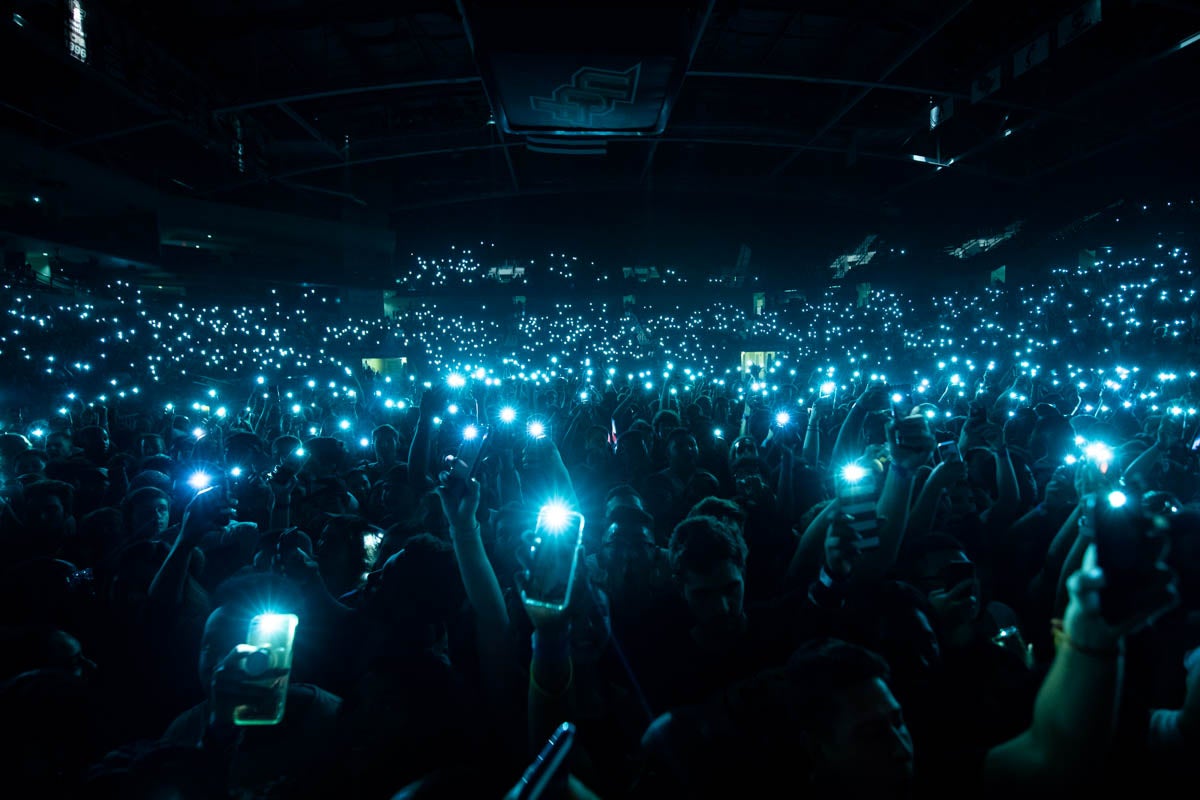 Nov. 8 – Students light up CFE Arena during Homecoming 2018's Concert Knight, which featured performances from rapper A$AP Ferg and singer Ella Mai.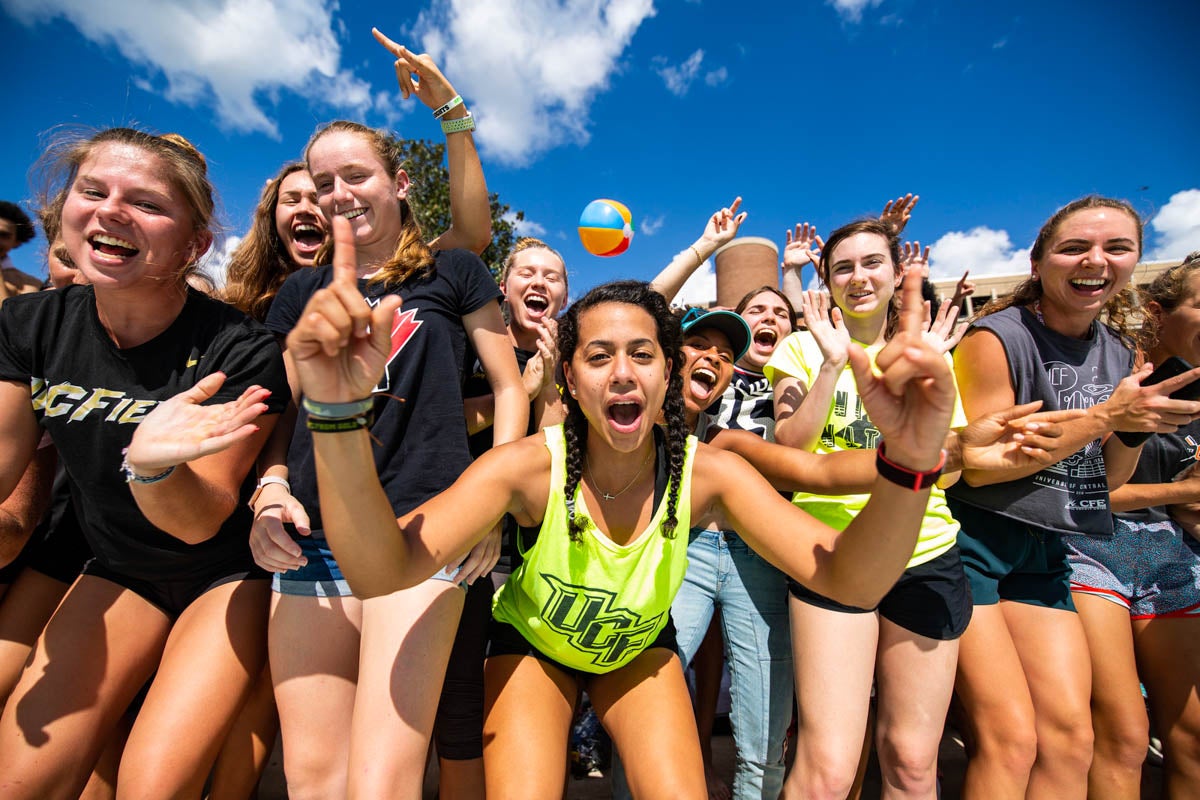 Nov. 9 – Students show off their excitement as they prepare to take part in UCF's biggest Homecoming tradition – Spirit Splash.
Nov. 9 – During this year's Spirit Splash, UCF President Dale Whittaker jumped into the Reflecting Pond alongside students. He promised take part in the tradition if 50,000 students would attend the first five home football games of the 2018 season – more than 55,000 students took on the challenge.
Dec. 1 – After joining Knight Nation this football season, Knugget the mini horse makes an appearance at the American Athletic Conference Championship game, during which fans wore leis to show their support for injured quarterback McKenzie Milton. UCF Athletics gave out 40,000 leis to fans in the spirit of #10hana, a movement that started in the local community and on social media.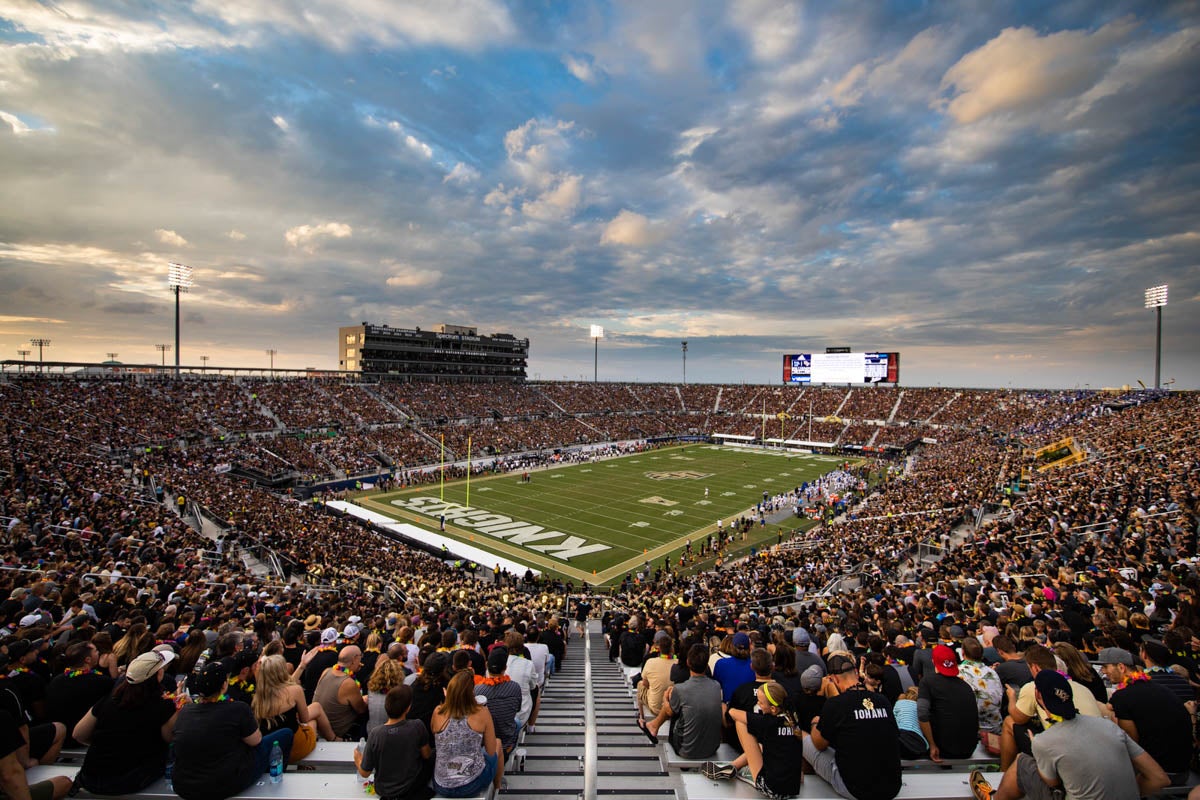 Dec. 1 – During the American Athletic Conference title game against Memphis, 45,176 fans packed the stands as UCF secured a 56 -41 victory, extending their undefeated streak to 25 games and advancing them to the Fiesta Bowl on Jan. 1, 2019.