Whether you're new to East Orlando or looking for inspiration on where to eat next, this rundown of fun foodie spots near campus gives you plenty of options to make your Instagram followers drool with envy.
UCF alumna Margot Tejera '16 has been recognized as one of the top food influencers in Orlando by WhereTraveler.com and OrlandoDateNightGuide.com thanks to her blog, The Wandering Maven.
Scroll to check out her recommendations.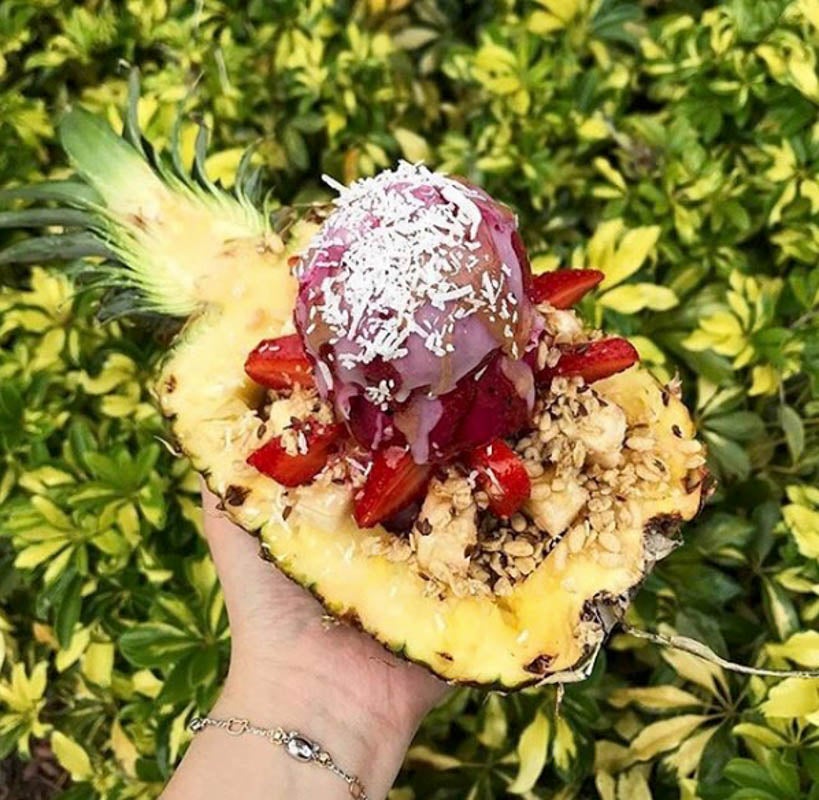 1. Purple Ocean Super Food Bar
An Orlando-based food truck that promotes healthy, raw, organic and clean eating. Not to mention, the food is beautiful, unique and totally Instagram worthy. The food is perfect to beat the Florida heat, and so much fun to eat. Choose from their acai bowls or smoothies.
What to order: Jobos Acai Bowl ­­— made with banana, strawberries, coconut flakes and Nutella, topped with honey or agave.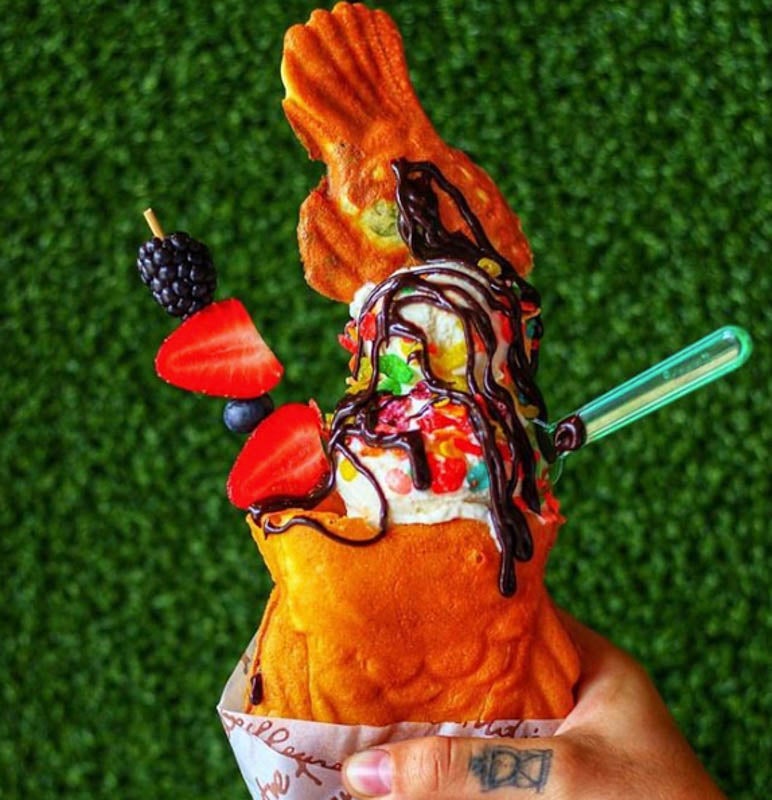 2. Ice & Bites Cafe
This cute little café has some delicious Asian-inspired food. The owner David is always innovating and adding super unique foods to the menu. They have new adult boba tea drinks, and most recently added acai bowls. Their Taiyaki is the biggest one I have ever come across.

What to order: Taiyaki — made with lavender ice cream, toasted coconut, rainbow sprinkles, fruit skewer and vanilla sauce. For lunch, grab a delicious rice burger and a boba drink. Another must-get dessert is their affogato cloud — perfect for an Instagram video.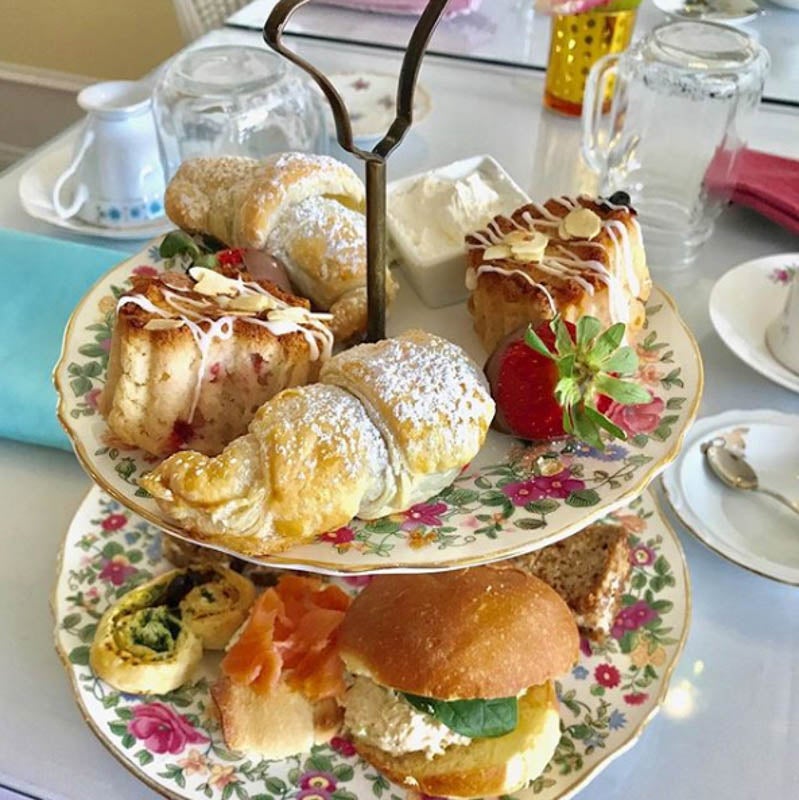 3. The Lemon Lily Team Room
Dine like British royalty at this cute, authentic high tea room just minutes from UCF. Host a party, engagement or any event here. They were ranked No. 12 for high tea in Travel + Leisure Magazine's Top 25 Top Tea Rooms in the U.S. Reservations are required.
What to order: The Pixie — chef's selection of assorted savory and sweet items, served with a traditional biscuit scone and cream and a pot of tea of your choice. Pair it with the Raspberry Hibiscus Tea, made with hibiscus, lemongrass, rosehips, orange peel and raspberry.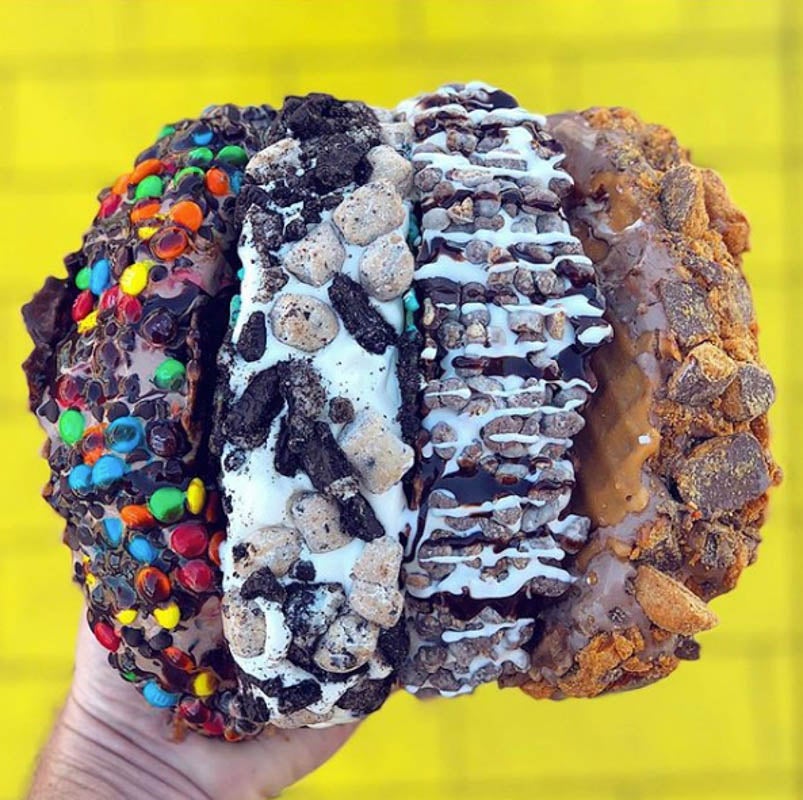 4. Twistee Treat USA
Get your ice cream swirl fix at Twistee Treat. You can't go wrong with a picture of any of their sweet menu items.
What to order: Blue Cookie Craze Waffle Taco — definitely Instagram worthy, along with a colorful cone twisted with blue raspberry and black cherry.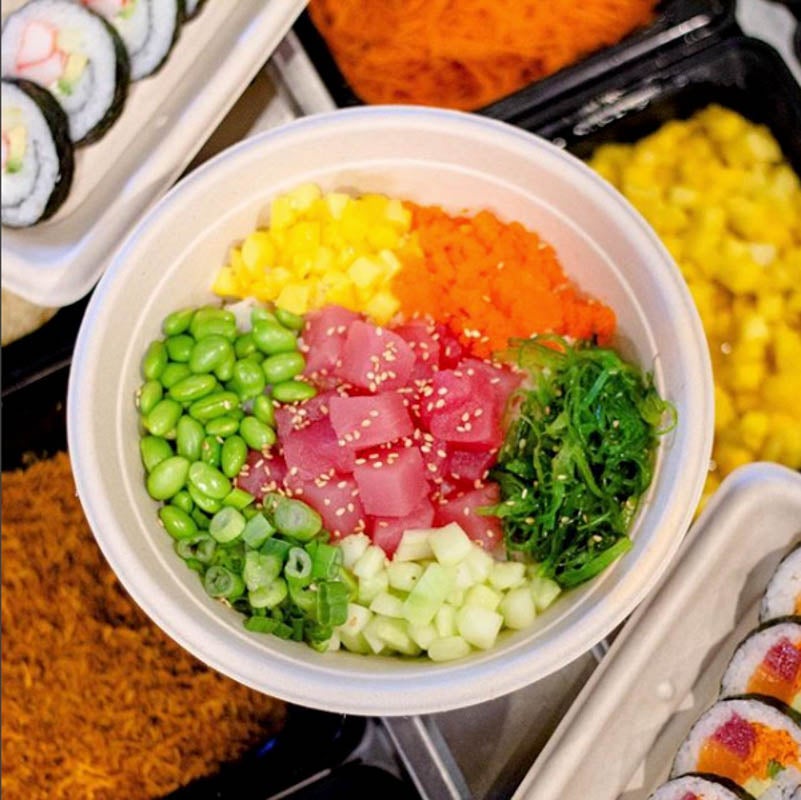 5. Sus Hi Eatstation
Sus Hi has bold flavor sushi options and made this list on Instagram-worthy food spots near UCF in part because they call their team members ninjas. They are known for also making epic videos. Be sure to check out their site to watch.
What to order: Grab their colorful and yummy sushi bowl or tempura fried wraps.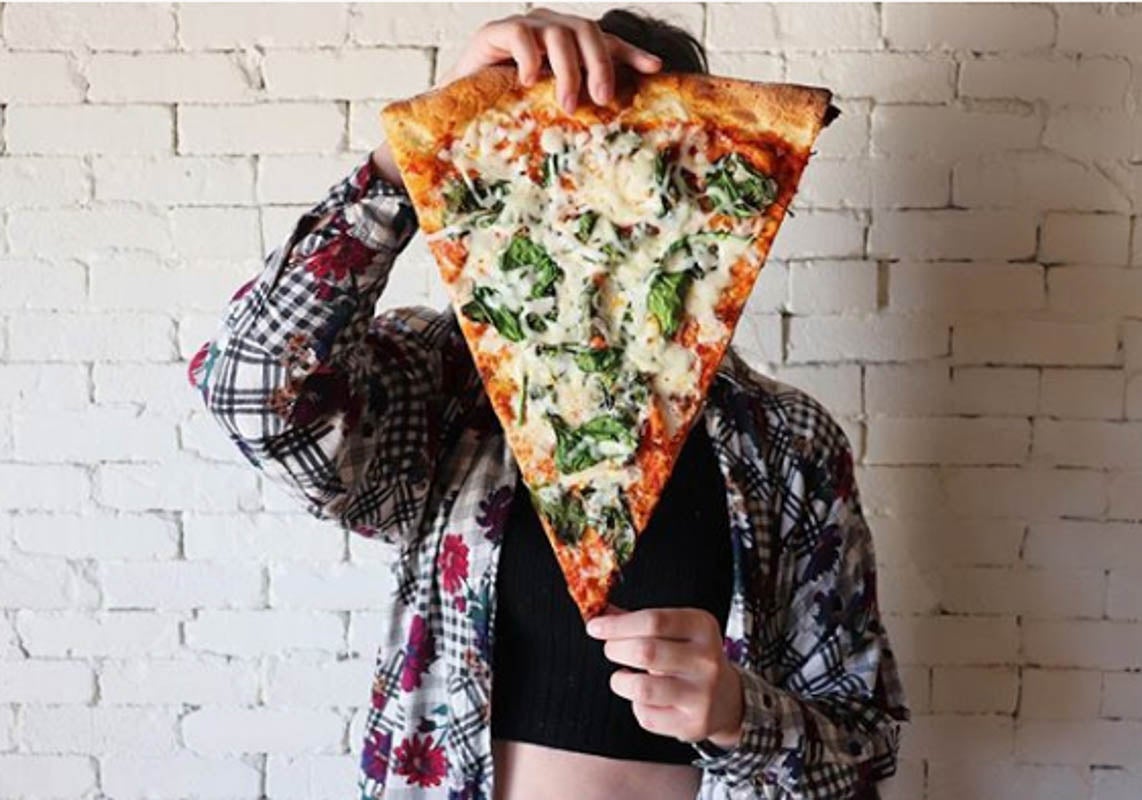 6. Lazy Moon
The place whose mission has always been the same: "allow the customer to eat, drink and be lazy."
What to order: Buff Pizza — made with red sauce, blue cheese crumbles, buffalo chicken, buffalo sauce and baked ranch. You can make your own pizza slice with their variety of toppings. And while they're known for their slices, consider trying their gigantic calzones.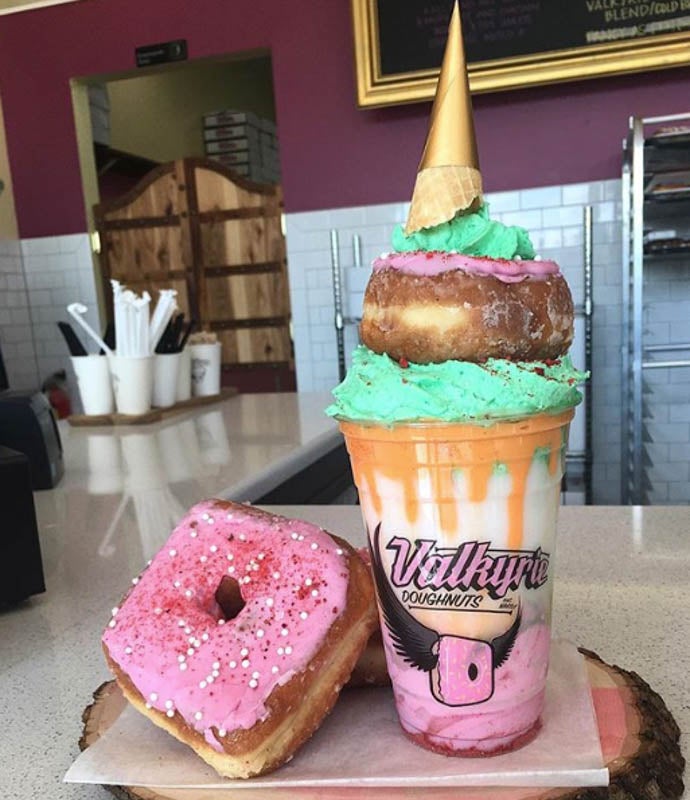 7. Valkyrie Doughnuts
This donut joint is a gem of a place right near UCF. They offer egg-free, dairy-free and vegan-friendly sweets, and some cool dessert options that can only be found at this unique foodie spot.
What to order: Very Berry Bulls#@$ Drank — made with their very berry soft serve and drizzle, pink whip, a mini doughnut and mini cone hat. Try their other Instagrammable yummy donuts like their strawberry shortcake and glazed.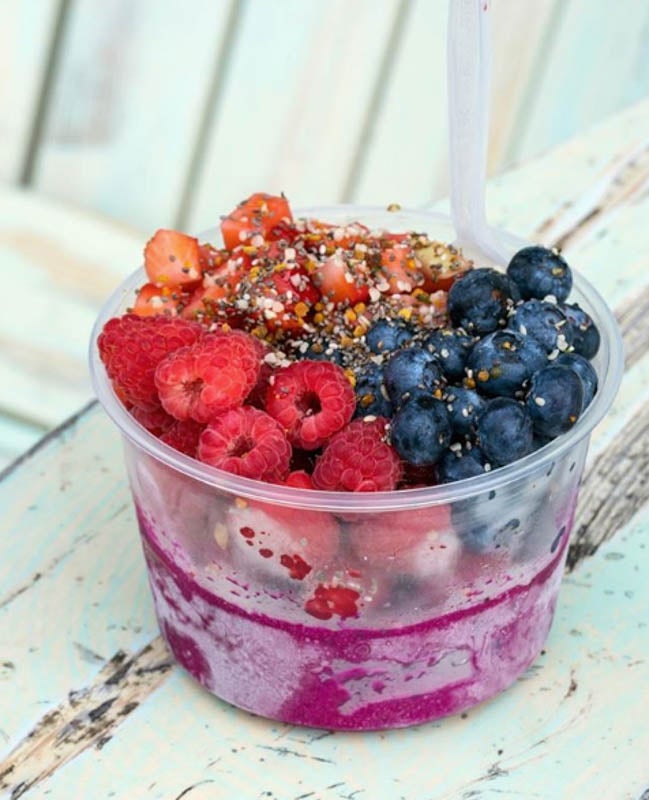 8. 3 Natives UCF
I can never turn down an Instagram moment with an acai bowl, especially those from 3 Natives. Their menu includes beautiful acai bowls, cold pressed juices, smoothies, wraps, salads, bagels, avocado toast and more.
What to order: Tequesta Dragon — An acai bowl with dragon fruit, blueberry, raspberry, strawberry, chia seeds, hemp seeds and bee pollen.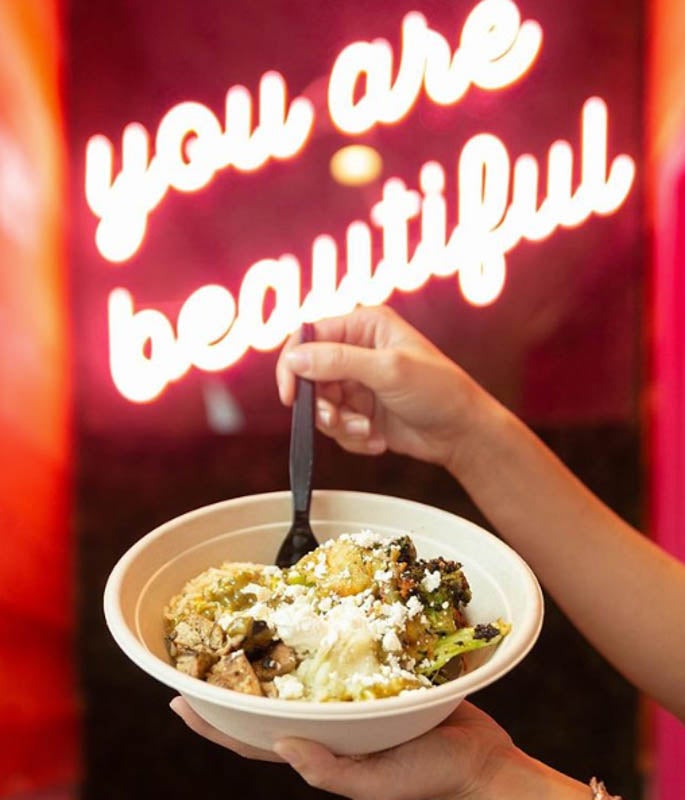 9. Fresh Kitchen
Fresh Kitchen believes in serving fresh, high-quality ingredients that nourish us. Not to mention, their chef inspired food is packed with flavor, and full of colorful, organic foods. They also have cool wall designs, and a neon light with the sign "you are beautiful."
What to order: Bowl — with barbecue chicken, avocado, tomatoes, broccoli, sweet potato and cauliflower mash. Try their paleo chocolate chip cookies — so soft and guilt free. FK also offers sweet refreshing teas — a must try.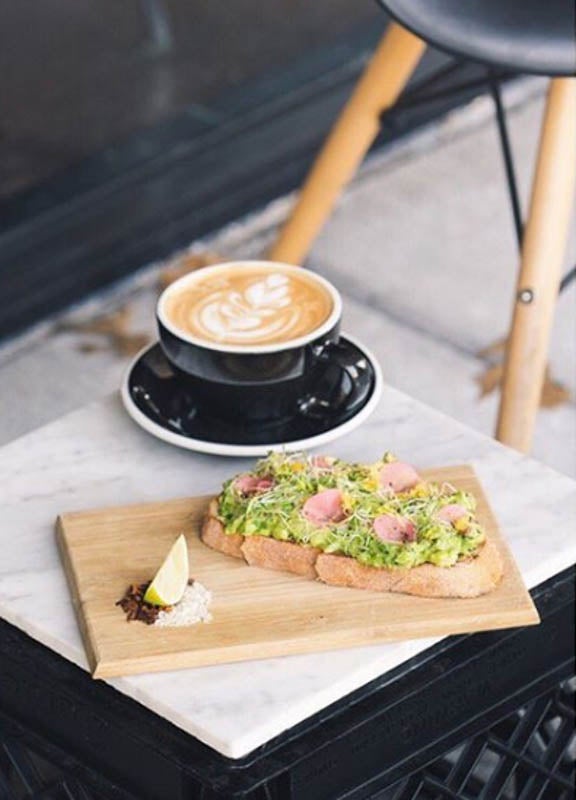 10. Vespr Coffeebar
The design of Vespr coffee and their Instagrammable food options makes a perfect place for a foodie capture moment. The baristas here make incredible coffee designs and offer locally made pastries and snacks all day.
What to order: Café Old Fashion — one of their classics, with the avocado toast.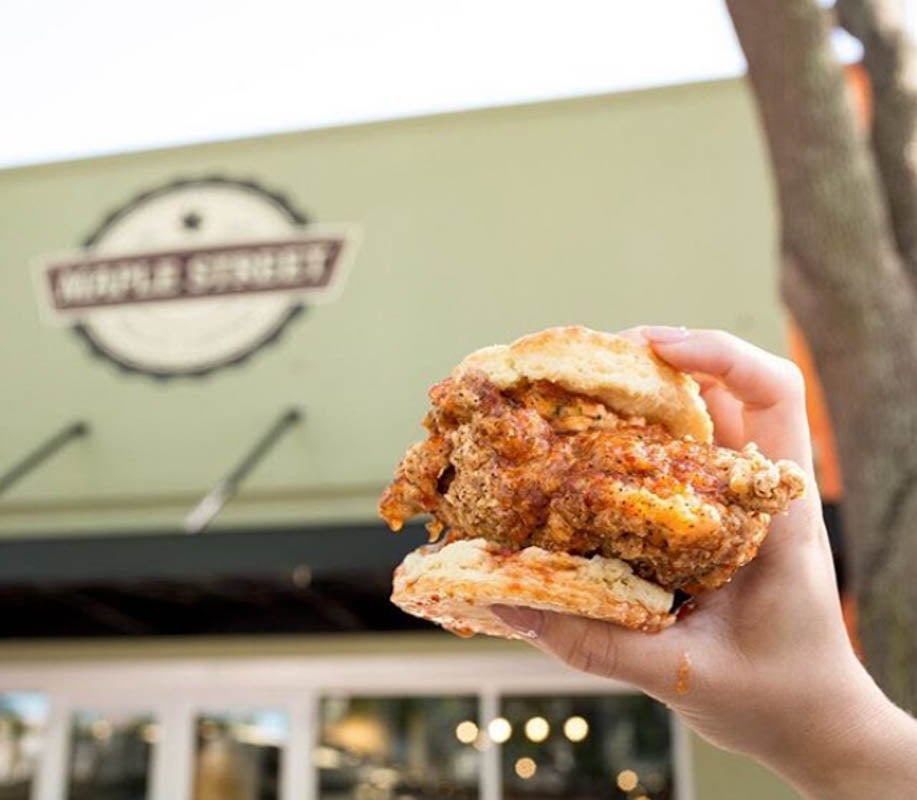 11. Maple Street Biscuit Company
Nothing says southern more than a fried chicken biscuit sandwich, especially when they are made fresh and in-house at Maple Street Biscuit Company in Oviedo. They have food that will make people drool at your shots of any of their menu items, especially their flaky buttermilk biscuits.
What to order: The Sticky Maple — flaky biscuit, all natural fried chicken breast and pecan wood-smoked bacon, all topped with Bissell Family real maple syrup.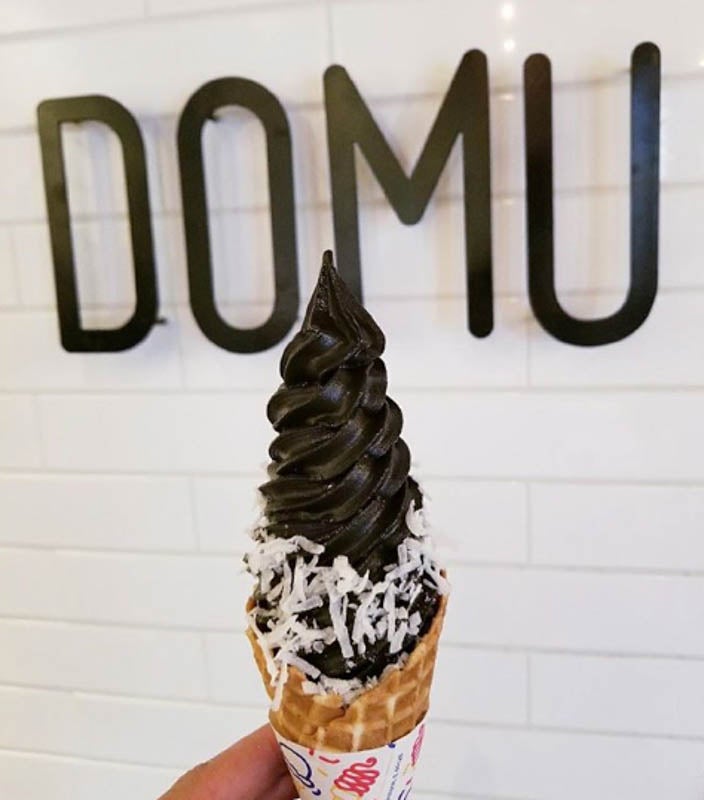 12. Coming Soon: Domu Near UCF
Voted one of the best ramen spots in town, Domu will be coming to the UCF area this fall. Their dessert options are always innovative and rotating, along with their signature cocktails created by Orlando's finest mixologist. In the meantime, check out their original location at East End Market in Orlando.
Margot Tejera '16
Tejera graduated with a bachelor's degree in industrial engineering. When she's not clocking in as an engineer at Universal during the day, she spends her free time as a food and travel blogger and publishes at The Wandering Maven. Her photos have been featured on the cover of Where Orlando Magazine.