It's a little early for lunch at The Tides, a buffet-style restaurant across State Road A1A from Patrick Air Force Base south of Cocoa Beach, Florida, where Staff Sgt. Kevin Greene '17 works as a unit deployment manager for the 920th Rescue Wing. He's just here to meet someone. But the buffet table catches his eye.
"Actually, I've never had lunch here," Greene says. "Let's see what they have."
He picks up a plate and starts piling it on. Chicken. Fried catfish. Corn on the cob.
"I usually eat on base," he says before adding: "I might need to come over here more often."
You can't help but notice how fit Greene is whether he's sitting or walking, never mind the subtle limp in his stride. It's no surprise when he says he'll work out this evening at the community center near his home in Palm Bay. Maybe he'll ride a stationary bike or lift weights.
"I'll decide later," he says.
It didn't used to be this way with food, sports or his life.
"I played basketball," Greene says. "That's it. Basketball. Sometimes I look back and think, 'Why was I so closed-minded?'"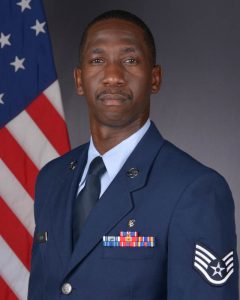 When he looks back, he always stops on the night of Dec. 17, 2014. Always. Greene's friends had called him to play basketball. At the time, Greene was in the Air Force Reserves and working three jobs. He had a singular long-term goal: to go active duty once his Air Force Reserve commitment expired. For the short-term, he wanted to beat his friends on the basketball court.
On his way to the gym, he pulled up to a stoplight on his motorcycle, which he'd purchased to help build a credit score. He looked left. He looked right. He looked left again, and started to turn.
Eighteen hours later, Greene woke up in an intensive care unit to see people praying. He reached to feel his hands, his arms and his face. Everything felt … OK. Then the doctor spoke.
"We had to amputate your left foot."
Greene waited for the curtain to close around him. And he cried.
"I think about the accident all the time," he says. "All the time."
A few days after the accident, with Christmas approaching, visitors pretty much stopped coming to the hospital. Greene spent Christmas, New Year's and Valentine's Day alone. He stayed in the hospital for three months, and was then in and out until June 2015 because of infections. Doctors gradually had to take more of his leg.
But he lost much more.
"I lost my ambition, my purpose," he says. "That was the worst part. I pushed people away. My debt piled up because I lost my jobs. The idea of going full-time Air Force was out the window. I just closed myself off."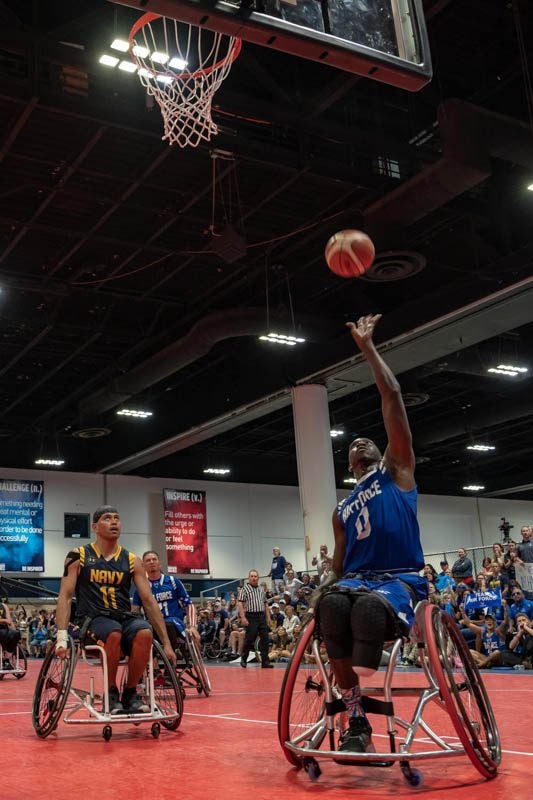 He credits the basketball team he coached at Palm Bay High School for prying him open again. They convinced Greene to help them. Just moving around, even on crutches, became therapeutic. He then landed a job at the community center in Melbourne, where the kids showed no mercy.
"They'd get me into games and start trash talking," says Greene. "They didn't care I was on one good leg. It's exactly what I needed. It made me realize that I'm capable. I can play. I can compete."
His newfound drive sent him through self-imposed mental walls. He grew as a coach and started to hang out with friends again. He kept moving. New purposes began to emerge, as he says, "ways to live, love and give back."
While on college campuses with the basketball team for summer camps, Greene decided he should build on his associate's degree and complete his bachelor's in criminal justice, which he did thanks to UCF Online. He also earned a certificate as a registered behavioral technician so he could work full-time with autistic children. He returned to duty at Patrick Air Force Base. He married his girlfriend, Domonique Oneal-Greene. And on Jan. 17, 2017, he became the dad of a beautiful baby girl — Gianna.
All along, he also got into the best shape of his life. In late 2017, Greene met the Chief of Staff of the Air Force, Gen. David Goldfein, who told him about the Air Force Wounded Warrior Program (AFW2) and its adaptive-sports program. Greene listened, but…
"When it came to sports, my mind was still closed. I thought, 'I'm normal. I don't need adaptive sports.'"
It wasn't until September 2018 that he accepted the idea, at least enough to attend an Air Force Wounded Warrior CARE event near Seattle, at Joint Base Lewis-McChord. There, he learned about resiliency, empowerment, caregiving and seizing opportunities. Those opportunities happened to include adaptive sports.
"I thought, 'Wait. With this, I can play basketball, but I can also do a lot more,'" he says.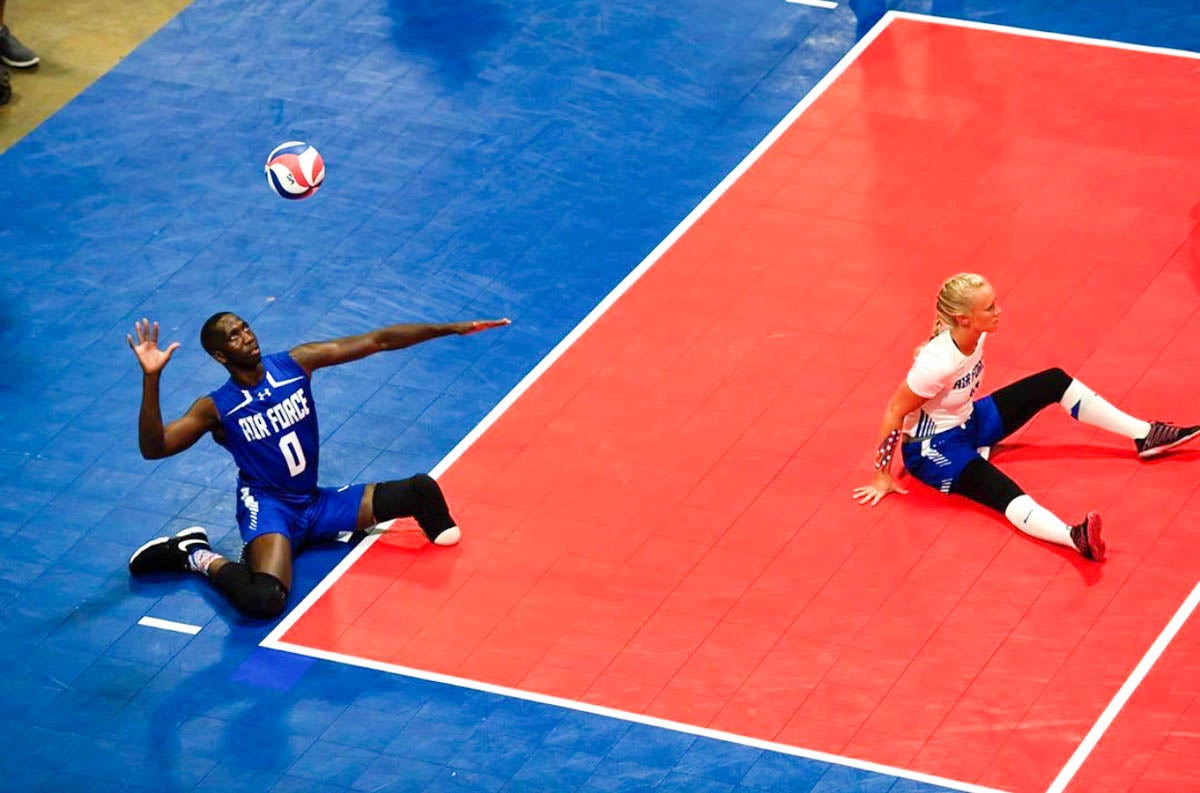 Greene took up floor volleyball, track, cycling, rowing and wheelchair basketball. Less than a year after participating in those sports, he entered the Department of Defense Warrior Games in Tampa. Against the best adaptive military athletes from the U.S. and five other countries, Greene hauled in six gold medals, two silvers and a bronze.
At the end of the week, a woman approached Greene and said something very simple yet very profound for him: "You're an athlete."
Greene looks across the lunch table with energy in his eyes. He again repeats: "I think about the accident all the time."
What if I hadn't survived?
"The thought drives me to try new things. I'm genuinely happy to be here at this moment, in this restaurant. Before, I just thought of myself as a basketball player. Now I can work with kids who have autism. I have a degree from UCF. I'm an airman. A husband. A father. I have so much purpose now."
It just so happens that Kevin Greene is an athlete, too.
---
Three days after being interviewed for this story, Greene received word that he's earned a spot on Team USA for the Invictus Games in the Netherlands in May 2020. He will be one of 65 athletes from U.S. military branches competing against service members from 18 nations.