Santa's elves will need to ramp up their North Pole toy-making operation if they want to meet consumer demand ahead of a strong holiday-shopping season, says UCF economist Sean Snaith in his fourth quarter forecast.
Retail sales are up 5.4 percent year over year, according to the forecast from the UCF Institute for Economic Competitiveness. After consumer confidence reached an 18-year high in October 2018, Snaith said he expects an increase in gifts under the tree.
"Black Friday kicked off what should be a very strong holiday shopping season as U.S. consumers are in a near perfect environment to support faster spending," says Snaith, alluding to increased retail sales led by rising employment, disposable incomes and faster wage growth. "American workers are enjoying something they have not experienced much in this economic recovery: larger paychecks. More take-home pay will lead to higher consumer spending."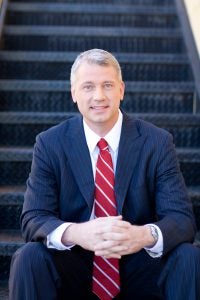 With the national unemployment rate at 3.7 percent, its lowest level since July 1968, a further decline is expected to reach 3.3 percent in mid-2019. Job growth will be sufficient to keep up with labor force growth as the forecast shows continued strength in the labor market through 2021. Payroll job growth of 1.6 percent is expected in 2018 and 2019 before easing to 1.1 percent in 2020 and 0.7 percent in 2021. For a recovery in its 10th year, Snaith says, economists cannot expect stronger growth than this.
Snaith, a self-proclaimed economic elf on the shelf, predicts the U.S. economy, as measured by Real Gross Domestic Product, will accelerate to near 3 percent in 2019, and then rise to 3.2 percent in 2019, before easing to 2.9 percent in 2020 and 2.5 percent in 2021. The forecast credits the recent Tax Cut and Jobs Act for the continued growth.
"Our uninspiring recovery was in desperate need of a policy boost, and the tax-reform law provides just what the recovery needed," Snaith says. "The tax cuts have been coupled with significant and ongoing regulatory rollbacks, and if an infrastructure spending bill is added to the mix, the strength and lifespan of the recovery will receive yet another boost."
An economic boost, however, is often coupled with interest rate hikes from the Federal Reserve. The Fed raised interest rates in September, and Snaith foresees an additional increase coming soon. The forecast shows continued rate hikes through 2019 and 2020 until the anticipated target reaches 3.25 percent in the fourth quarter of 2021.
As the housing market continues its recovery process, the market is projected to slowly improve through 2021 in the face of rising mortgage rates. Housing starts will gradually accelerate over the next several years from 1.26 million in 2018 to 1.54 million in 2021, according to the forecast.
For the complete U.S. report from the Institute for Economic Competitiveness, visit business.ucf.edu/centers-institutes/institute-economic-competitiveness/.
The Institute for Economic Competitiveness strives to provide complete, accurate and timely national, state and regional forecasts and economic analyses.
Snaith is a national expert in economics, forecasting, market sizing and economic analysis who authors quarterly reports about the state of the economy. Bloomberg News has named Snaith as one of the country's most accurate forecasters for his predictions about the Federal Reserve's benchmark interest rate, the Federal Funds rate.