In stirring, hypnotic prose, I Wore the Ocean explores the most painful aspects of Kelle's addiction and loss with unflinching honesty and bold determination. Urgent and vital, exquisite and raw, her story is as much about maternal love as it is about survival, as much about acceptance as it is about forgiveness. Kelle's longing for her son remains twenty-five years after his death. It is an ache intensified, as she lost him twice—first to adoption and then to cancer. In this inspiring portrait of redemption, Kelle charts the journey that led her to accept her addiction and grief and to learn how to live in the world.
Groom is also the author of three poetry collections: Five Kingdoms (Anhinga Press 2010), Luckily (Anhinga 2006), and Underwater City (University Press of Florida 2004). Her work has appeared in Best American Poetry 2010, The New Yorker, Ploughshares, and Poetry, among others, and has received special mention in the Pushcart Prize 2010 and Best American Non-Required Reading 2007 anthologies. She is the recipient of both a 2010 and a 2006 Florida Book Award, a State of Florida Division of Cultural Affairs grant, and fellowships from the Millay Colony for the Arts, Atlantic Center for the Arts, Virginia Center for the Creative Arts, and the American Antiquarian Society.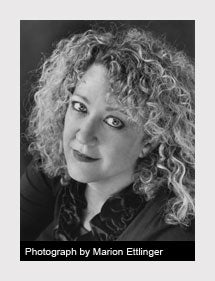 In 2011, she will be the BMI-Kluge Fellow in residence at the Library of Congress and at Black Mountain Institute, UNLV. Groom received her M.F.A. in Creative Writing from UCF in December 2008. She has taught writing at UCF and is a contributing editor for The Florida Review.
Excerpts, reviews, tour dates and more are available on her website at www.KelleGroom.com .
Reviews for I Wore the Ocean:
"Without an ounce of vanity or self-pity, she here describes that death spiral in the gorgeous, poetic language that is the backbone of this unflinching look at a life saved by forgiveness. What I am telling my friends: Are you a human being? Read this book! If part of what a poet does is alchemy, Groom has got that part of her craft down. And the graceful example set by her aunt and uncle is awe-inspiring." – Library Journal, Starred Review
"[A] searing yet lyrical memoir." – Boston Globe
"After reading I Wore the Ocean, you'll wish that more poets would write their lives in prose Groom's voice feels vital and awake, uncompromising and refreshingly spare. Groom beautifully summons the smallest moments from her memory." -NPR.org