"Serious writer" and "One of our very best young writers" are among the praises that flank the back sleeve of The Heaven of Animals: Stories, a collection of short stories by David James Poissant, or Jamie, an assistant professor of English at UCF.
Poissant's first book, released in March, is a collection of tales about families and relationships published by Simon & Schuster.
This weekend, Poissant will join more than 30 authors from around the country at the UCF Book Festival, which will be held Saturday from 9 a.m. to 3:30 p.m. at the CFE Arena. The festival is free and open to the public.
Read on for more about Poissant, a winner of the Playboy College Fiction Contest whose short stories have appeared in The Atlantic and in the New Stories from the South and Best New American Voices anthologies, among many other publications.
When did you first know you wanted to be a writer?
I didn't figure out that I wanted to be a writer until after college. I was in my early 20s. I taught high school English and wrote during the summers. Once I figured out that the summers weren't enough for me, I knew that I needed to make a major life change. I applied to MFA programs, got into the University of Arizona, and my wife and I traded Atlanta, Ga., for Tucson, Ariz. I've been writing seriously ever since, about nine years now.
How did you end up teaching at UCF?
After Arizona, I went to the University of Cincinnati to earn my PhD. As I was finishing up at UC, I applied to creative-writing jobs around the country. I was very happy to accept the job at UCF, and I'm thrilled to be a part of the MFA faculty where I get to mentor and work with graduate students.
What's your favorite part about being a professor?
The students! Their passion for reading and writing is contagious. And their exuberance helps me to stay motivated. It's easy to forget when you're lucky, and having students who are so excited about writing reminds me not to take what I have for granted.
Your most recent book, The Heaven of Animals: Stories, is a collection of stories centering on family and relationships. What inspired the subject?
I wanted to write a book about love, but I wanted it to be full of stories that most people would never call "love stories."
These are stories about guilt and atonement, about hurt and redemption. We love the people who make up our families, but we hurt those same people, too (sometimes on purpose, and sometimes without meaning to), and I wanted to explore both sides of that difficult equation.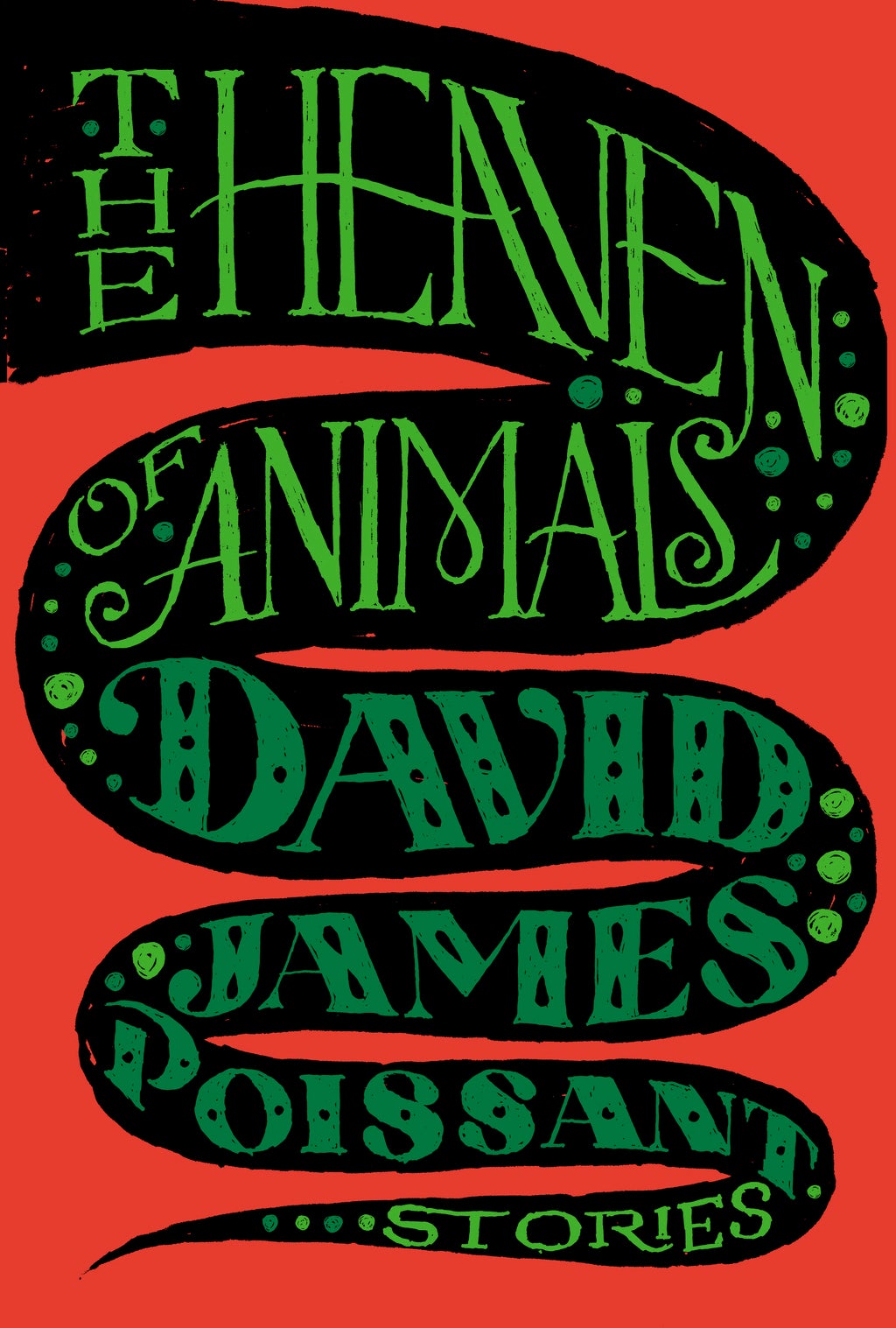 Did you face any hurdles in writing the stories?
Every story presented a hurdle in one way or another. Some were easy to write but hard to publish. Others found homes in magazines, but only after I'd revised them many times over the course of four or five years.
For the 15 stories in the collection, another 20 published stories were left on the cutting-room floor, and who knows how many more remain unfinished or finished but requiring a few more revisions. I think that the trick was not to think too much about the end product of "a book" along the way, but to try to make each story as strong as it could be.
What do you like to read?
I love to read fiction, poetry and essays.
The last great book I read was a collection of essays by Ryan Van Meter called If You Knew Then What I Know Now. My favorite poets include Sherod Santos and Louise Gluck. My favorite short story writers include Brad Watson, ZZ Packer, Karen Russell, Chris Adrian, Bret Anthony Johnston, Raymond Carver, Amy Hempel, Christine Schutt, Rick Bass, Ethan Canin, Lorrie Moore, Denis Johnson, and Ron Carlson. My favorite novels include The Great Gatsby, Franny and Zooey, Marilynne Robinson's Home, Frederick Barthelme's Bob the Gambler, and Magnus Mills' The Restraint of Beasts.
How do you like to unwind when you're not teaching or writing?
When I'm not teaching or writing, I love to read, and I love movies. I also like to go on long walks by myself or with my wife and daughters.
What's your top piece of advice for an aspiring writer?
Read! Sure, you're going to have to write a lot in order to get good at writing, but I'd argue that you should be reading even more. Read everything. Read widely. Find an author you love, then read everything that he or she has written. Find an author you don't love and try to figure out why. Sometimes the fault is with the writer. Sometimes the fault is your own.
Students sometimes worry that if they read too much, they'll start to sound like the writers they read. I've found that the opposite is typically true. The more you read, the more likely you are to find that the multiplicity of voices will coalesce into something you'll one day call your own "voice."
What's next for you?
Currently, I'm at work on a novel under contract with Simon & Schuster. The novel borrows a couple of the characters from the collection and picks up 30 years after where their story leaves off.