The University of Central Florida and UCF Athletics have made interim appointments to the director of athletics and head football coach positions.
Scott Carr, deputy athletics director for brand activation, is now serving as interim director of athletics. The UCF football team's defensive coordinator Randy Shannon will serve as interim head football coach following the departure of Josh Heupel to the University of Tennessee.
UCF will move quickly to hire a director of athletics, whose first job will then be to hire a head football coach. The university anticipates finalizing the selection of a search firm this week to help to identify and recruit the best candidates for director of athletics. The search process will include input from coaches, athletics staff and student-athletes.
"With our two vacancies, we have an opportunity to define the future of UCF Athletics," President Alexander N. Cartwright says. "When we had a similar opportunity five years ago, UCF made many hires that quickly elevated the national profile of our athletics programs. I look forward to working with all of our coaches, student-athletes, athletics staff and fans to continue building on our momentum."
Interim Director of Athletics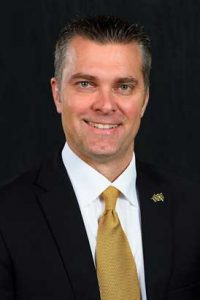 Carr, whom Danny White hired shortly after his arrival, is a 25-year veteran of intercollegiate athletics. During his time at UCF, he has overseen all of UCF Athletics' external units, including Ticket Sales & Operations, Corporate Partnerships, the Annual Fund, Brand Advancement, Strategic Communications, Video Services and the Game Day Experience. He works closely with UCF's coaches, including as head sports administrator for men's basketball, men's soccer, and women's track and field.
"I am thankful for the outstanding contributions all of our coaches and athletics staff have made to strengthen our athletics program, the success of our student-athletes inside the classroom and in competition, and our university's national reputation," Cartwright says. "Scott has been an exceptional leader alongside Danny, and his team has enjoyed great success growing the size and enthusiasm of Knight Nation and UCF's reputation."
"I am honored to be appointed by President Cartwright as interim director of athletics at the University of Central Florida," Carr says. "After five years of meaningful service here, I am grateful to serve at this moment of major opportunity."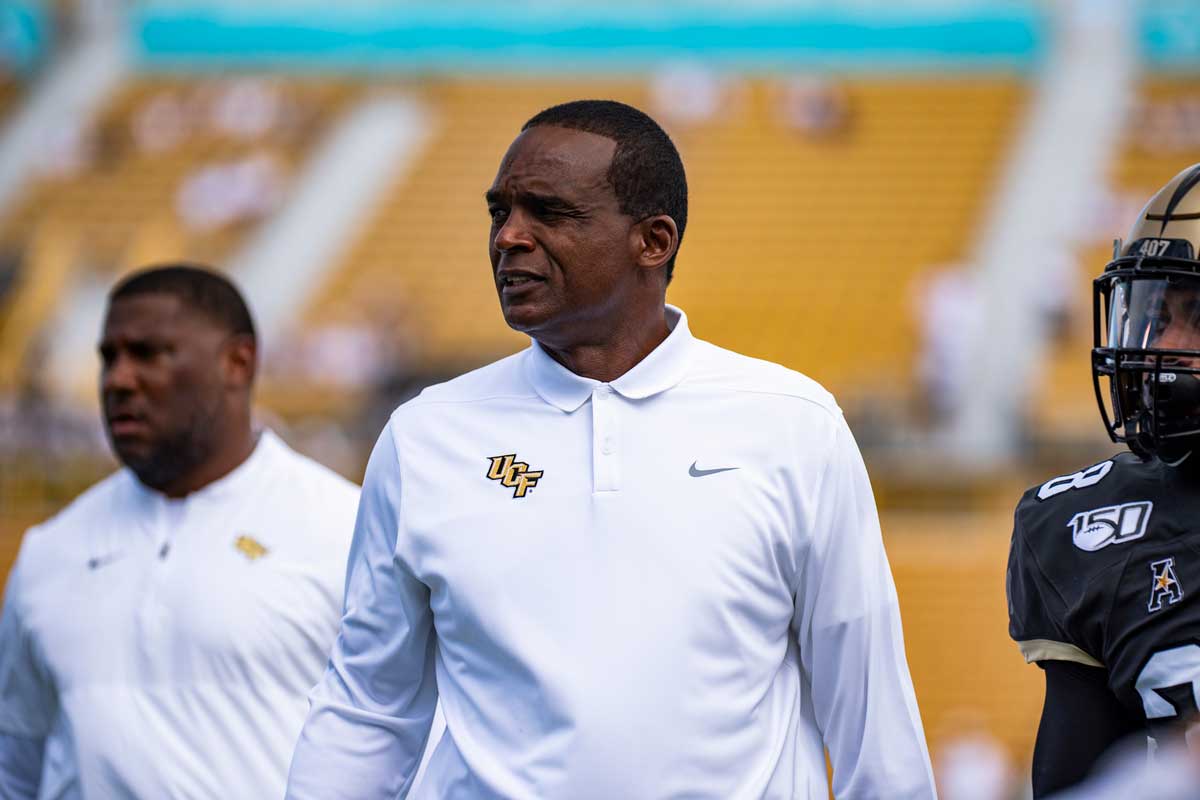 Interim Football Head Coach
Shannon has been the UCF defensive coordinator and linebackers coach since 2018. He previously was head coach at the University of Miami (2007-10) and has been an assistant coach at TCU, Arkansas, Florida and with the Miami Dolphins. He also served as interim head coach at Florida in 2017. His UCF defenses led the nation in tackles for loss in 2019 and in fumble recoveries in 2020.
Coach Heupel let the football team know Wednesday morning that he would be leaving for Tennessee.
"We would like to thank Coach Heupel for his contributions to UCF, and we wish Josh, Dawn, Hannah and Jace the best in their new endeavor," Carr says. "We are a perennial top-25 program with a very talented team returning for the 2021 season. We have achieved tremendous success in the classroom and in our graduation rates. The future of UCF athletics is very bright with the hard work and dedication of our student-athletes, the passion of Knight Nation, our talented staff and coaches, and the leadership of President Cartwright. We are confident that we will find the right head coach to lead our football program."