Elite athletes Natalia Coelho and Mattie Rogers have never met, but they share at least three things in common. Both are majoring in sport and exercise science, maintain 4.0 grade-point averages, and have impressive athletic careers.
Coelho, 22, a professional bodybuilder, is ranked No. 2 in the world in her division, and recently placed first in the Physique International division in the 2019 Arnold Classic. Rogers, 23, is a world-class weightlifter who was first alternate for Team USA at the 2016 Olympics. She recently won nine gold medals at the International Weightlifting Federation Las Vegas International Open — three of the medals were for the international event, three were for the university nationals (at which she represented UCF) and three in the under-25 category.
Coelho and Rogers excel in different sports, but in general, elite athletes share similar qualities, says Tom Fisher '81 '93MA '03PhD, UCF professor of kinesiology.
"Working out is the easy stuff," Fisher says. To become an elite athlete like Coelho and Rogers, however, "it takes a special combination of attitude, ability and consummate passion."
Fisher, who has worked with and studied elite athletes, claims athletes are different. "They are willing to take a risk — most people are afraid of looking foolish in public, but an athlete would eat a broken bottle if he thought it would improve his performance."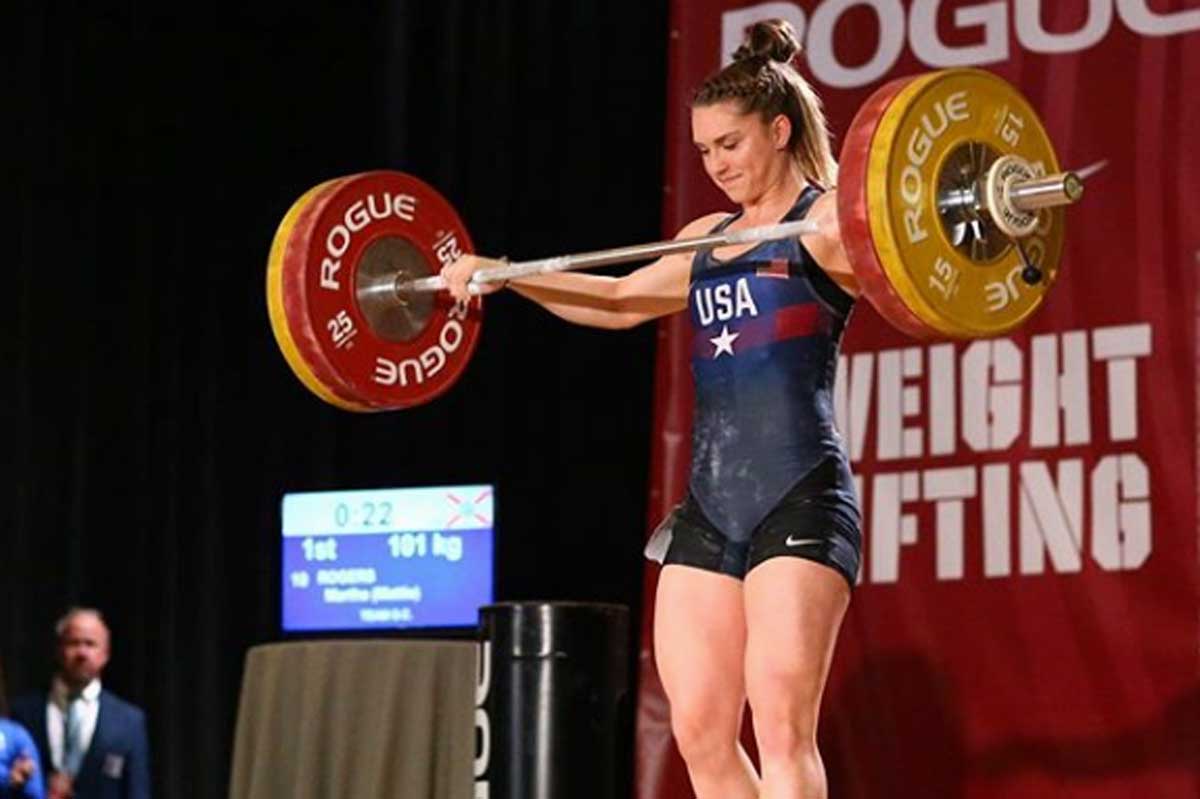 Rogers, an Apopka native, has been training for the Olympics ever since she was in grade school. Her father, who passed away from cancer when she was 5, left her a letter in which he said, "I'll see you at the Olympics."
At the time, she had not discovered weightlifting. Her sport of choice was gymnastics, which she began when she was 2. A coach noticed that Rogers, who tried to imitate the gymnasts in her older sister's class, had raw talent.
Carlene, Rogers's mother, recalled driving her from school to gymnastics practice. It was a grueling schedule that continued to be more taxing as Rogers got older.
"She did her homework in the car," Carlene says. "She has always been directed, disciplined and responsible."
Soon, Carlene said, Rogers was bringing home awards and trophies from gymnastic competitions.
Eventually, genetics caught up with Rogers — her late father was 6 feet tall — and she suddenly found herself a head taller than her teammates. But her training served her well in her next athletic endeavor — competitive cheerleading.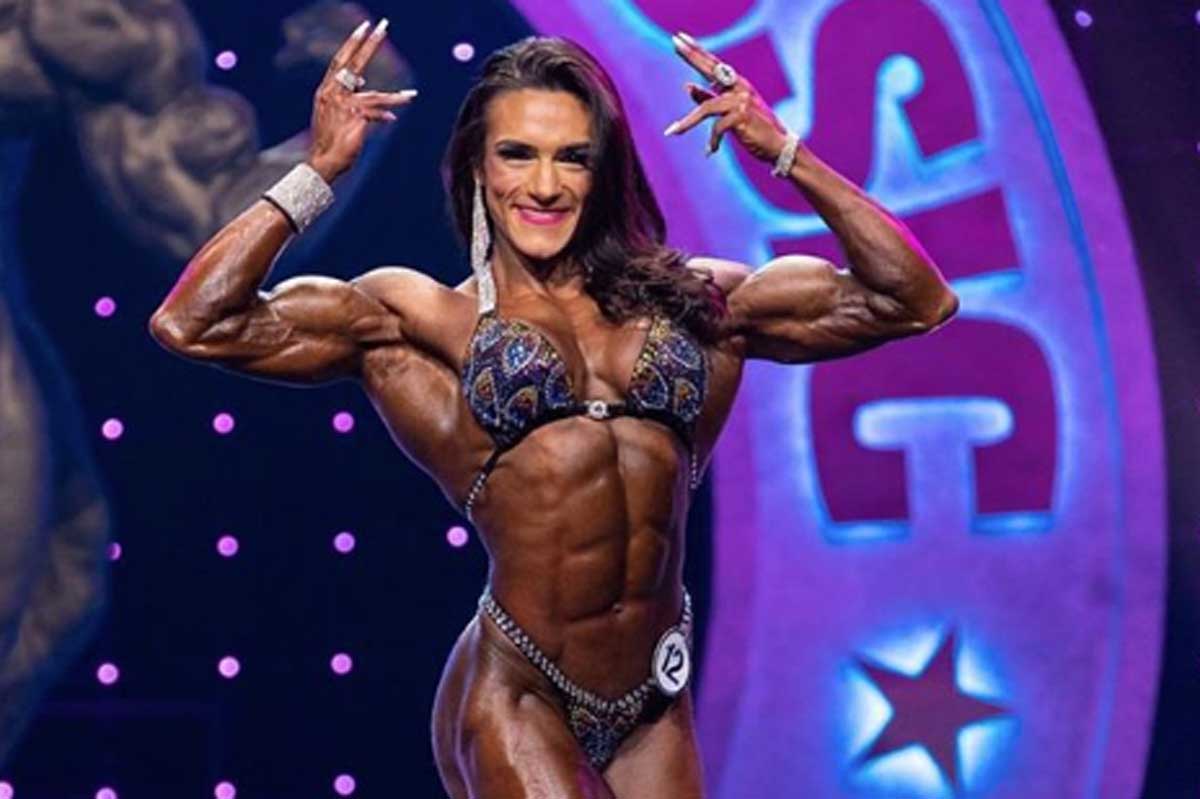 Coelho was born in New York and moved to Brazil as a toddler. When she was 15, she began her bodybuilding career, but she just thought of it as working out. After moving to Florida to be with her mother, she found a gym and continued her regimen.
Everton Wade, a former bodybuilder, noticed "potential and drive" in her. "Every now and again, you see someone who has a special quality," Wade says.
Soon, Coelho was winning competitions, a necessary step to earning a pro card from the International Federation of Body Builders, and at 19, she became the youngest professional bodybuilder in the United States to earn her pro card.
Matt Porter, who was a competitive bodybuilder prior to starting his nutritional supplement company, says he "was able to tell right away that Natalia was textbook perfect."
Social Media Influencers
When Rogers realized that gymnastics was not her ticket to Olympic gold, she discovered competitive cheerleading, a highly energetic, athletic sport. It was there that she exploded on social media. Her followers continued to "like" and "favorite" her as she entered her first national level weightlifting competition in 2014 and continued to advance to Olympic ranks.
Coelho also has a robust presence on social media; both athletes are aware that what they post is not only viewed by their fans, but also by potential product sponsors who see the athletes as role models and prospective endorsers.
The sponsorships and endorsements are important to athletes like Rogers and Coelho, who both work outside jobs to help supplement their income. Rogers is a weightlifting coach and Coelho is a personal trainer.
Because Rogers is on Team USA, she receives a stipend to help with her expenses; IFBB does not pay its athletes, who receive cash awards only when they win competitions.
Competitiveness and Discipline
Coelho competes in the physique division, which showcases "symmetry, shape proportion, muscle tone, poise and beauty flow," according to the IFBB. Contestants must have a choreographed routine set to music, as well as mandatory poses that display various muscles and muscle groups.
Bodybuilders in Coelho's category are judged subjectively and in multiple rounds according to muscle mass, definition, proportion, symmetry and stage presence, according to the IFBB.
The ease with which Coelho poses on stage does not show the enormous amount of preparation she takes to ensure a near flawless performance. "She is very graceful," says Cristina, Coehlo's mother who taught her ballet as a child.
Like Rogers, Coelho must train three to four hours a day, sometimes more when gearing up for a competition. Both athletes follow a regimented diet that includes eating "clean," portioned meals up to six to eight times a day.
"No pizza, no hamburgers, no cake," Coelho says. Early in her career, she had the additional hurdle of learning English and trying to convince her teachers that she needed to eat every two and a half hours. Sometimes, Coelho had to eat her meals in the school restroom.
"I would cry every day," Coelho says. "My classmates didn't understand at all and thought I was just being crazy."
Despite the taunts from her classmates and her mother urging her to have a social life, Coelho says she is 100 percent committed to training.
"I don't know how the day has enough hours in it for her," says Cristina. "She remains focused on her education and her career."
Word about Coelho's success has spread to Brazil, where Cristina said that when one of her daughter's competitions was televised, her former gym closed for the day, the owner rented a big screen television, and invited the community to watch their local hero.
UCF and Beyond
Both Coelho and Rogers praise their instructors for accommodating their hectic schedules. Competitions are held not just once a year; both Rogers and Coelho compete or are preparing to compete nearly every month.
"All of my professors have been very understanding about the amount of travel that I do," Rogers says.
"I am always in competition mode." — Natalia Coelho
"I am always in competition mode," Coelho says. She takes some classes online; she has a nearly three-hour round-trip commute to UCF.
Coelho and Rogers are also preparing for the day when their professional athletic career is over.
Rogers, who has coached gymnastics, cheerleading and weightlifting, says, "It's hard to see the future — you never know how long you're going to be an elite athlete. My career could end tomorrow if I got injured."
For now, Rogers is doing well and is focusing on preparing for next year's Olympic games in Tokyo.
"I am still deciding what to do after graduation," Coelho says. She is considering sports medicine as a future career — the specialty would combine her two favorite things: bodybuilding and helping people.