About 3,900 degrees will be conferred during UCF's Summer 2022 commencement. Held in the Addition Financial Arena, summer commencement includes three separate ceremonies held Aug. 5-6. There will also be several photo-ops available for graduates Aug. 1-8 across main campus.
For each of the ceremonies, graduates will dress in official UCF regalia, participate in the Pomp and Circumstance processional, and cross the commencement stage to receive their diploma.
The Saturday morning ceremony will feature the conferring of the 400,000th degree since classes at the university began in 1968. The recipient, Laura Segarra, will accept her doctorate in industrial engineering at the ceremony. The first in her family to graduate from college, Segarra has worked at NASA's Kennedy Space Center for more than 20 years. Segarra served initially with the Space Shuttle Program and for the last decade in the Commercial Crew Program, working with multiple American companies to achieve the very first commercial human spaceflight to the International Space Station and return the capability to transport humans to and from low-Earth orbit to the United States.
Among the degrees UCF will have conferred in its history following summer commencement, about 78,000 have been in STEM fields; 75,000 in business; 50,000 in education; 48,000 in engineering, computer science and optics; and 47,000 in health professions, including nursing. Among other highlights, UCF also will have awarded more than 14,000 degrees in each of these three subject areas: life sciences, hospitality, and visual and performing arts.
The total degrees also will include more than 63,000 master's degrees and more than 7,000 doctoral degrees.
The number and types of degrees awarded equate to hundreds of thousands of graduates who unleashed their potential by advancing their careers in critical industries throughout Central Florida and the state, fueling economic growth, earning billions of dollars of salaries they inject into the economy and developing the innovations and creative works that propel broad-based prosperity for our region and state.
Commencement Speakers
The Summer 2022 commencement speakers are:
Kelvin Manning '02MS, deputy director at NASA Kennedy Space Center
Friday, Aug. 5 – 6:00 p.m.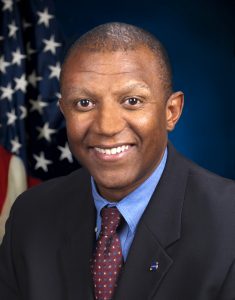 Kelvin Manning '02MS serves as deputy director of NASA's John F. Kennedy Space Center. He began his career there in 1992 and has served in several positions including the center's associate director, space shuttle flow director, chief engineer for shuttle upgrades, vehicle manager, test director, and first division chief for NASA's Orion spacecraft. He also served on the last three astronaut candidate selection boards.
He earned his bachelor's degree from the U.S. Air Force Academy, his master's in industrial engineering from UCF and completed the Senior Executive Fellows program at the Harvard Kennedy School of Government.
Kelvin served six years as an U.S. Air Force officer stationed at Eglin Air Force Base and with the North American Aerospace Defense Command. Prior to joining NASA, he was an engineer with General Electric and McDonnell Douglas.
Kelvin has received numerous awards, including the Presidential Meritorious Rank Award, NASA Exceptional Achievement and Public Service Medals, Astronauts' Silver Snoopy Award, National Black Engineer of the Year Award, Department of Defense Joint Service Commendation Medal, and a National Outstanding Eagle Scout Award.
Paul A. Sohl, retired rear adm., U.S. Navy; CEO, Florida High Tech Corridor Council
Saturday, Aug. 6 – 8:30 a.m.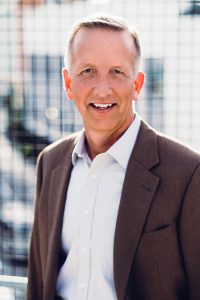 Paul Sohl is CEO of the Florida High Tech Corridor Council, an economic development initiative of the University of Central Florida, the University of South Florida, and the University of Florida to attract, retain and grow high tech industry and innovation — and the workforce to support it — in a 23-county region. As CEO, he facilitates collaboration between the universities and their partners in economic development and oversees The Corridor Council's portfolio of programs.
Paul joined the corridor in June 2020, following 33 years of service in the U.S. Navy, from which he retired as rear admiral. He has also served as founder and president of BackFin Partners, a consultancy supporting defense firms contracted by the U.S. government.
Paul earned his bachelor's in aeronautical engineering from MIT and a master's in aeronautical and astronautical engineering from Stanford. Additionally, he is a graduate and former commanding officer of the U.S. Naval Test Pilot School.
Tim Giuliani, president and CEO, Orlando Economic Partnership
Saturday, Aug. 6 – 1:30 p.m.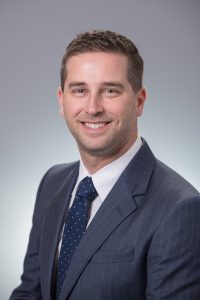 Tim Giuliani is advancing the pace of change and altering the perceptions of a place best known for tourism by re-conceptualizing the Orlando region's economic future. As the founding President and CEO of the Orlando Economic Partnership, Tim is leading a multi-year pursuit to create a new model for economic and community development that challenges the status-quo and establishes a new path forward towards broad-based prosperity.
He has led the effort to add 18,000 new jobs to the region in the past five years, as well as develop the first regional digital twin in the world.
He lives in Orlando with his wife and three children.
Commencement Festivities
Held in the Addition Financial Arena, the spring commencement includes three separate and successive in-person ceremonies, taking place at 6 p.m., 8:30 a.m. and 1:30 p.m. on Aug. 5-6.
Each graduate will receive five commencement tickets. All guests, including children and infants, need a ticket for admission into the Addition Financial Arena. All graduates who have filed an intent to graduate will receive commencement ceremony tickets when they pick up their regalia packet.
Guests who do not have tickets may watch the live ceremony via a simulcast viewing in the FAIRWINDS Alumni Center and the Student Union. Ceremonies will also be livestreamed on UCF's YouTube channel.
Commencement Photo-ops
Three different photo-ops on UCF's main campus are available for students to their accomplishments. Student Government is also supplying students with an eco-friendly prop — biodegradable confetti packets. These packets are available for pick-up July 18-29 at the Student Government Office located in room 346 in the Student Union. Student Government will also have biodegradable confetti packets available for pick up at the UCF FAIRWINDS Alumni Center during guest ticket and reader card pick-up week, July 25-29.
The Reflecting Pond is one of the most iconic spots on campus for grad photos and this year the pond will have enhanced elements, such as flags on the lawn and black and gold balls in the water, Aug. 1- 8.
Graduating Knights will also be able to take photos in the FBC Mortgage Stadium 10 a.m.-5p.m. during Aug. 3-5. Please enter through Gate 17 to access the stadium.
On Thursday, Aug. 4, 3-7 p.m., summer graduates will be offered a photo-op — Grad Walk — within the Addition Financial Arena. This will be a first-come, first-served occasion for graduates and their well-wishers to take photos and videos on the ceremony stage. No pre-registration is required.
Commencement Schedule
Graduates and guests can review the below commencement ceremony schedule, listing colleges, ceremony dates and streaming links:
Aug. 5, 6 p.m.
College of Arts and Humanities
College of Graduate Studies
College of Nursing
College of Sciences
College of Undergraduate Studies
Aug. 6, 8:30 a.m.
College of Engineering and Computer Science
College of Health Professions and Sciences
College of Medicine
College of Optics and Photonics
Rosen College of Hospitality Management
Aug. 6, 1:30 p.m.
College of Business Administration
College of Community Innovation and Education
For more details and FAQs about Summer 2022 commencement celebrations, visit ucf.edu/graduation.