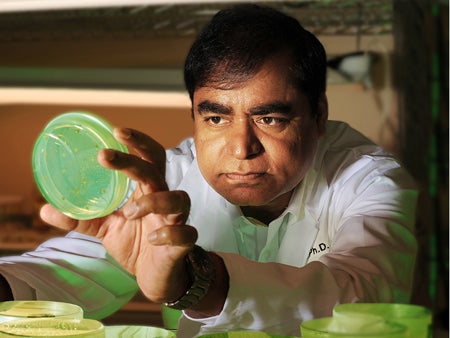 Hemophilia, an incurable bleeding disorder linked with the legends of European monarchs, frail heirs and the Russian charlatan Rasputin, still afflicts many people today.
Treating the diseases can sometimes be just as deadly, though, because many patients suffer fatal allergic reactions to the expensive protein that doctors use to make their blood clot.
Now University of Central Florida Professor Henry Daniell and a researcher from the University of Florida have devised a way that could help patients develop a tolerance to the therapeutic protein before they seek treatment to prevent the potentially deadly reactions.
Their findings were published online last week in the highly regarded Proceedings of the National Academy of Sciences, the official journal of the U.S. National Academy of Sciences, and will be specially featured in the print journal.
Read more about their research on UCF Newsroom.