University of Central Florida researchers have received a $7.5 million, five-year grant from the U.S. Department of Health and Human Services to continue their work to help keep couples in the Orlando area together through relationship counseling, a project started in 2015 that has become more important during the pandemic.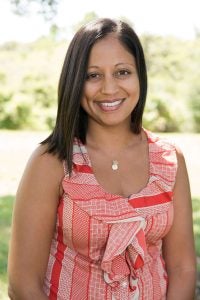 "We know that there is a significant mental health toll that the COVID-19 pandemic is taking on all persons," says Sejal Barden, a UCF associate professor of counselor education, executive director of the UCF Marriage and Family Research Institute and co-principal investigator of the project. "Data are showing much higher levels of interpersonal stress, relationship stress, parenting stress, suicidality and depression."
UCF received a grant in 2015 to launch Project Harmony, which was completed in early 2020 and served more than 1,900 couples and 1,400 individuals Central Florida.
The program focuses on improving couple relationships through a four- to five-week course that teaches better ways to communicate and manage conflict while emphasizing the importance of spending quality time together.
The new funding will allow the researchers to launch Harmony 2.0 with virtual sessions, in addition to face-to-face ones, to provide more access and flexibility. The upgrade will also allow the team to reach more families by offering sessions in Spanish.
Harmony 2.0 sessions will start in early April 2021. Couples interested in participating can contact the researchers and their assistants now through the UCF Marriage and Family Research Institute website contact page to receive information about next steps.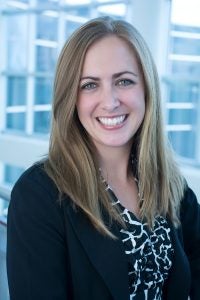 The goal is to help keep families intact because stable households also strengthen communities, says Dalena Dillman Taylor, a UCF associate professor of counselor education, senior implementation director for the Institute and co-principal investigator of the project.
"There are disadvantages to when a couple breaks up," says Dillman Taylor. "Children are impacted, and financially, one partner may be struggling more than another when those committed relationships break apart. So, you're seeing a lot of negative outcomes happening."
While Project Harmony 1.0 worked with individuals and couples, Harmony 2.0 will focus specifically on couples.
The program is open to anyone, but recruitment efforts are especially focused on serving those who are economically vulnerable. For people who have completed the program, 98 percent say that they enjoyed their experience through Project Harmony, and 95 percent say that they would refer a family member or friend to receive the services.
Project Harmony uses an established intervention program that participants complete called Prevention and Relationship Enhancement Program, or PREP, that has been proven to be effective through 30 years of research, much of which was performed at the University of Denver and funded by the National Institutes of Health.
Couples participating online or face-to-face in Harmony 2.0 will receive gift cards for their time, and couples participating in the face-to-face sessions will also receive free meals and childcare.
The project is funded by the U.S. Department of Health and Human Services, Administration of Children and Families, Office of Family Assistance.
Barden earned her doctoral degree in counselor education from the University of North Carolina at Greensboro and her master's and education specialist degrees in marriage and family therapy from the University of Florida. She joined UCF's Department of Counselor Education and School Psychology, part of UCF's College of Community Innovation and Education, in 2011.
Dillman Taylor received her doctoral degree in counseling with a specialty in play therapy and master of education in counseling degree from the University of North Texas and her bachelor's in psychology from the University of Texas at Austin. She joined UCF 's Department of Counselor Education and School Psychology in 2013.