After serving five years in the Marine Corps, stepping onto campus for the first time was a culture shock. Even more so as I was honorably discharged three days prior and drove straight from a military base to here. Not seeing the typical short hair, clean shaven face everywhere was weird at first. Everyone was a lot younger than me and had a bit of a maturity difference. Although everything was a surprise to me at first, it was something I always wanted to experience and prepared for while I was in the service. I saved up all my vacation days to exit the military early just so I could start in Fall 2021 here at UCF. I knew everything would be strange to me at the beginning, but it is something I wanted to do to pursue my dream of earning a college degree. This has also been a dream for my parents who immigrated from Cuba, but especially my dad — an engineer who completed some college courses in his home country and has inspired me to pursue the computing field.
My decision to join the military was a complicated one. The last thing my parents ever wanted me to do was enlist. Their priority was to see me graduate college and achieve what they couldn't achieve as a first-generation graduate. In high school, I would study and pick the most difficult classes I could to prepare myself for the next chapter of my life. Everyone around me was doing the same thing, going straight from high school to college, but I wanted to take a detour and explore something different before fulfilling my parent's dream.
During my senior year, a Marine Corps recruiter came in to talk to my AP government class.
At the time, I had no means to pay for college. I didn't want to get into debt or have my parents pay for my tuition, so what attracted me the most to the Marines was how they would pay for my college while being able to take my detour. In the military, my job was public affairs. I would make multimedia content for social media and my specialty was primarily creating videos. As the only Spanish-speaking Marine in my work section, I created the first Spanish-speaking video stories for the Marine Corps. I documented a lot of recruit training and told the stories of several Marines, ranging from recruits to veterans of Iwo Jima, Beirut, Korean War and other conflicts.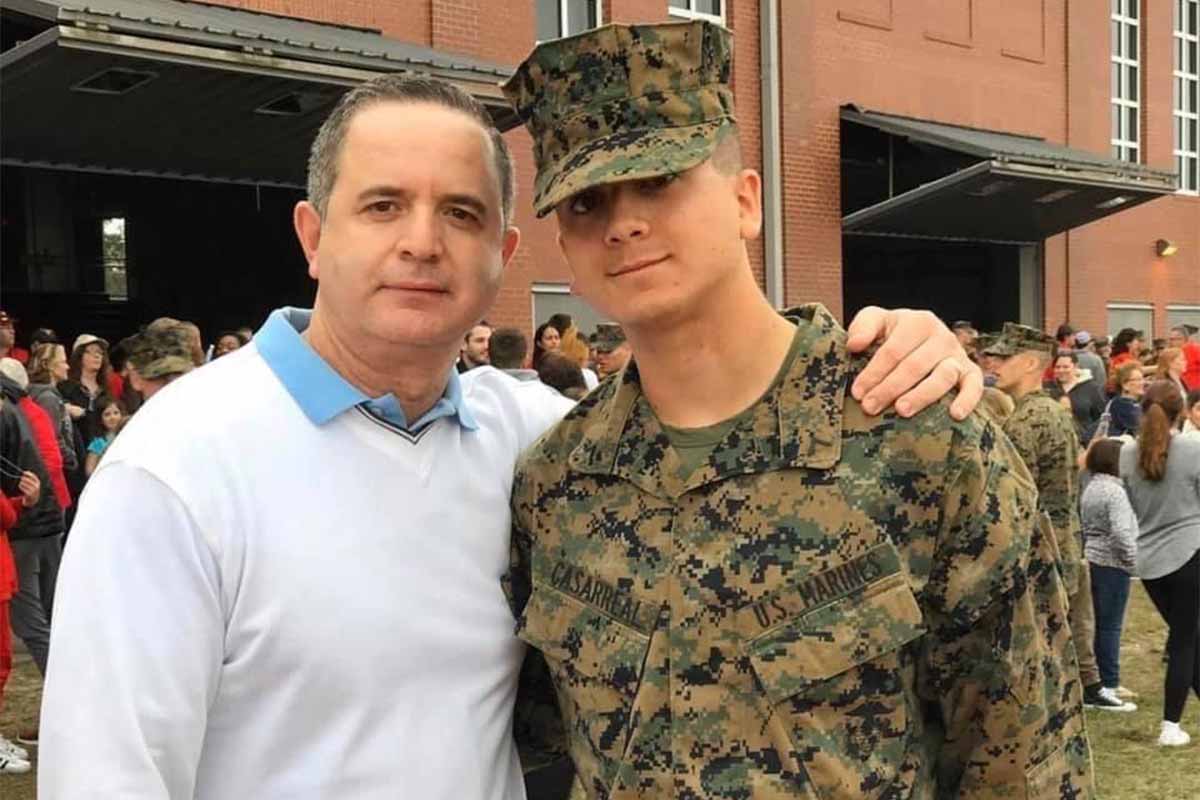 On top of my responsibilities in service, I took classes online. A lot of people, including my parents who thought I was throwing away college when I enlisted, don't know you can still go to college while in the military. My motivation to do college while I was in the military was always my dad. I promised him that no matter how hard things got, I will continue to do college. Every day when I would come home from work or had down time I would immediately get started on my online classes. I studied software engineering at Arizona State University before I was honorably discharged and transferred to UCF to pursue computer science.
I transferred to UCF for many reasons, but the main was because my wife, who I began dating in high school, got accepted here for her master's in clinical health counseling. She followed me to South Carolina all throughout my service, now I owe it to her to follow her wherever she goes. I heard remarkable things about UCF's engineering and computer science program, and with the goal to become an engineer I knew UCF was a great fit for me. I also didn't want to move back to Miami and experience the same old life I had before joining the military. I wanted to explore unfamiliar places while still being close to home.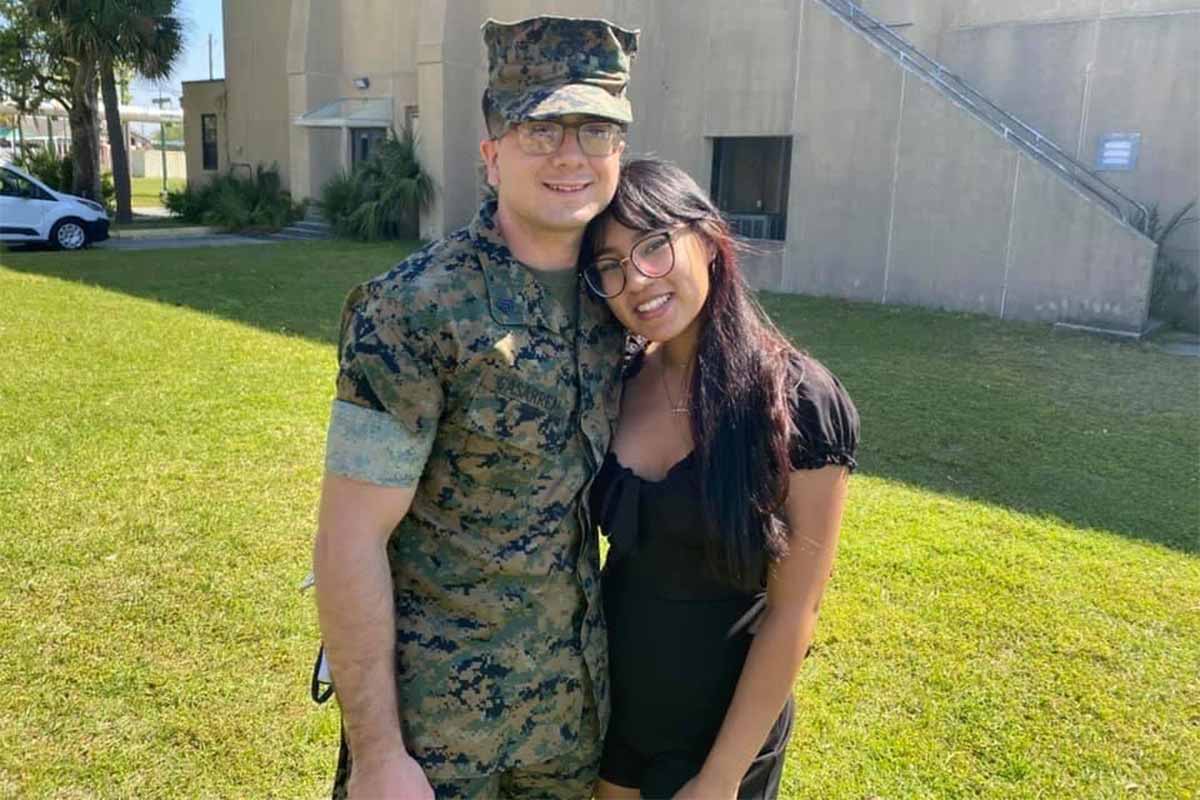 When I started my first semester this August, I felt alone. Being a veteran, you do notice you're a lot older than the typical college first-year student. I had a challenging time feeling a sense of community until I went to the Office of Military and Veteran Student Success (MVSS), where I talked with a couple of veterans and even got a job. Through the Federal Work Study program, I help other student veterans learn about the community and support the MVSS offers. Helping other veterans use their benefits is a great feeling and this has been the first time I felt comfortable talking to anybody about my time as a Marine. I've started adjusting to campus over the past few months and my time here has been great. The classes are challenging, which is something I've always wanted out of my school experience, and slowly I have been connecting with students in my classes.
My time in the Marine Corps was just a small section in my life, and although it was an important one, I don't think it defines who I am. I want to experience college like any other student and see how much I can gain professionally and personally by the time I graduate.
My hope at UCF is to obviously get my degree in computer science, but also be more involved in different engineering clubs and campus activities. Learning and growing as a student will help me get the jobs I want, in turn making my family's life better. But my biggest hope at UCF is to have my wife and dad there witnessing me getting my degree as a first-generation student.