Welcome to the Kingdom
Whether you bleed Black and Gold or you root for the other team — hey, nobody's perfect — UCF is committed to fostering an inclusive environment for every visitor to campus. We know This Place is special in large part because of the passion and the pride of Knight Nation.
We encourage all fans to be loud, and also expect our fans to represent UCF with integrity. Let's be known for our great sportsmanship on the playing field and the stands by treating each other with the utmost respect, dignity and civility.
How to be a spirited Knights fan:
Treat opponents and opposing fans with respect

Show Up and Show Out
UCF has become a national brand known for its innovative style, explosive performances and thrilling victories across all of its 16 varsity sports. Being a part of the action is an important part of the UCF experience — because we're never as strong alone as we are together. What game are you heading to next?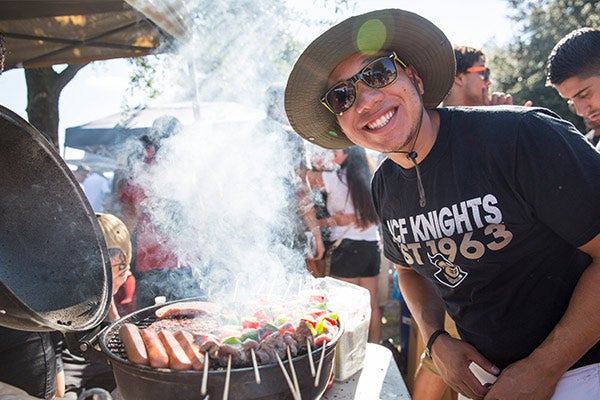 Tailgating Tips
Tailgating before Knights football games is one of the most celebrated traditions at UCF. It offers a special time for reunions of family, friends and alumni. UCF is pleased to host these gatherings and welcome all of our guests to campus. We expect all fans to celebrate responsibly and adhere to the rules while on campus. And remember to stay hydrated.
Rundown of tailgating policies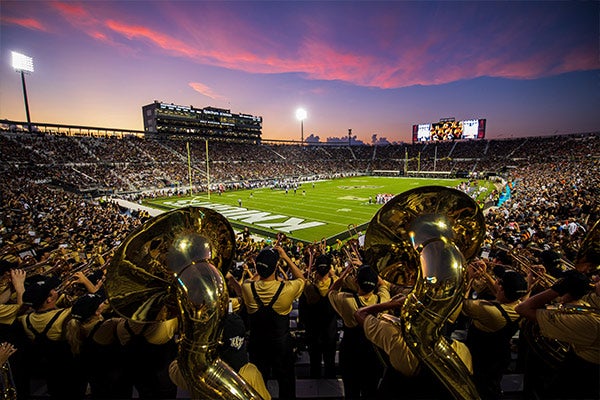 Additional Resources
Whether you're attending your first Knights game or have been a longtime season ticket holder, there's a lot to know about game day on campus. These links will provide important information you should know before arriving to the Bounce House and help you live your best fan life.
UCF Knights Game Day guide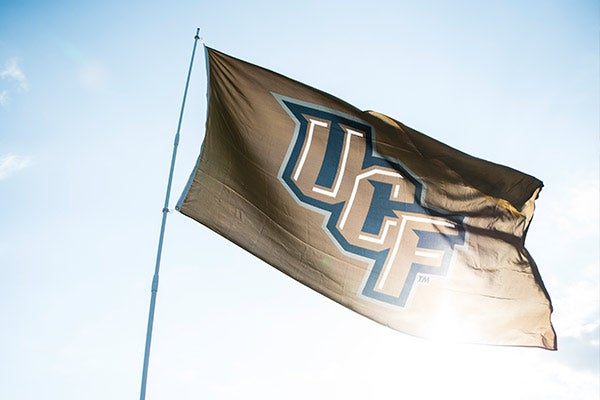 Game Day Safety
Protecting campus is the UCF Police Department's top priority, so if you see activity that looks suspicious, say something. UCFPD can be reached 24/7 by calling 407-823-5555 or 911 in an emergency.

Still Need More?
For the most up-to-date news and information about all of UCF's 16 varsity sports, visit UCFKnights.com.