Program at a Glance
Program

Bachelor

College(s)

Department(s)

Visual Arts & Design, Schl of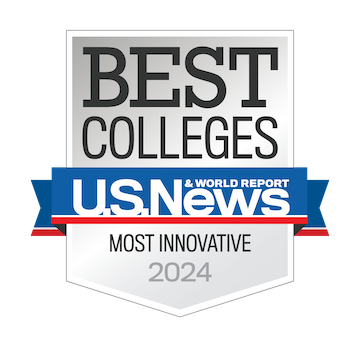 This 2+2 degree program is offered by UCF on the Daytona Beach Campus. The B.S. in Photography degree prepares students for professional practice with strong technical, creative and critical skills.
Photography is also available as an area of specialization on the Orlando campus through the School of Visual Arts and Design (SVAD) as part of the Art, Studio Track (B.A.) and Studio Art (B.F.A.) programs.
As part of the program, some courses study the form and proportion of the human figure. Nude models are used as reference.
Admission Requirements
Completion of an A.S. in Photographic Technology from Daytona State College or equivalent coursework.
Degree Requirements
Students who change degree programs and select this major must adopt the most current catalog.
Departmental Residency Requirement consists of at least 36 semester hours of regularly scheduled 3000-4000 level courses taken from the UCF School of Visual Arts and Design
Students must earn at least a "C" (2.0) in each required upper level course and achieve an overall GPA of at least 2.0
Upper-division electives, internship credit, and course substitutions must be approved by the program coordinator.
Students should consult with a Photography advisor before selecting this major, and at least once per semester thereafter.
Undergraduate
Application Deadlines
Fall

May 1

Spring

November 1

Summer

March 1
Fall

July 1

Spring

November 1

Summer

March 1
Fall

March 1

Spring

September 1

Summer

January 1
Career Opportunities
UCF prepares you for life beyond the classroom. Here, you'll experience a wide range of opportunity, like learning diverse skills from world-renowned faculty to networking with top employers across Central Florida to gaining first-hand experience in internships nearby. Achieve your degree and more as a Knight.
Architectural Photographer
Commercial Photographer
Editorial Photographer
Fashion Photographer
Museum Curator
Photo Editor
Portrait and Wedding Photographer
Sports Photographer
Videographer
---
University of Central Florida Colleges