By Kristina Lawrence, UCF senior, communication and conflict major
Classes are in full swing at UCF Downtown with quizzes and research projects lying ahead. With more than 300,000 sq. ft. on campus, there are many opportunities to embrace being a downtown student in our unique space.  If you want to make the most of your time on Livingston Street, take your study session to the next level with these student approved spaces.
Dr. Phillips Academic Commons
Possibly one of the most recognizable buildings, DPAC is home to a large portion of downtown courses within its four stories. With small group study rooms and larger scale open study spaces, the possibilities for a productive study session are endless.
Spot #1: Group Study Rooms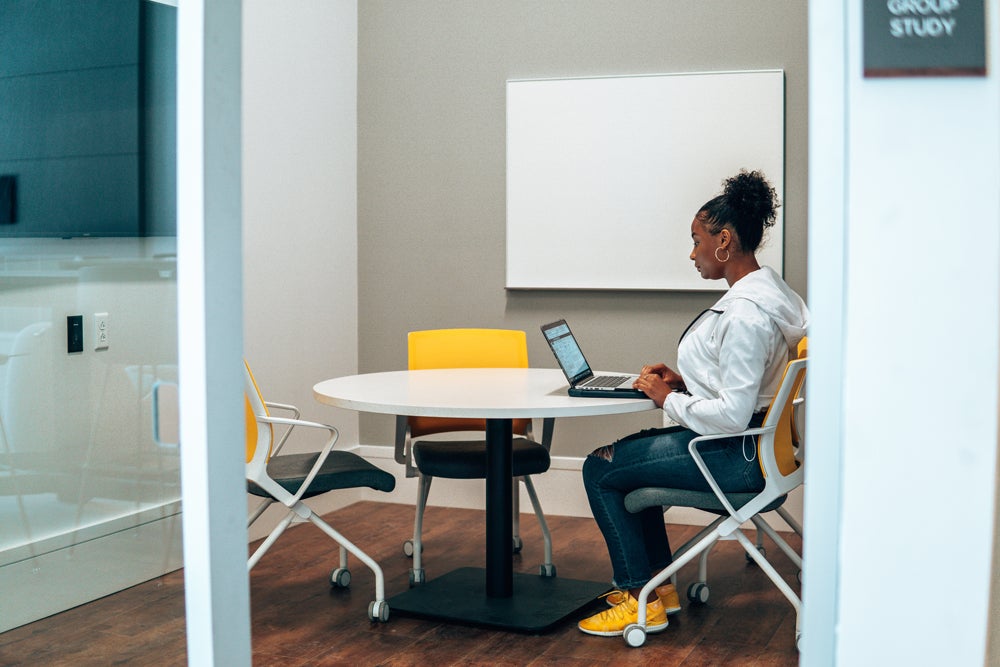 Perfect for practicing a joint presentation or being on your own, the enclosed rooms on the first floor of the East Wing along the sides of the lobby are extremely useful. They're equipped with TV monitors, whiteboards, and USB outlets for the most engaged of study sessions, but are versatile enough for a simple chat amongst friends!
Spot #2: Unleash Your Potential Mural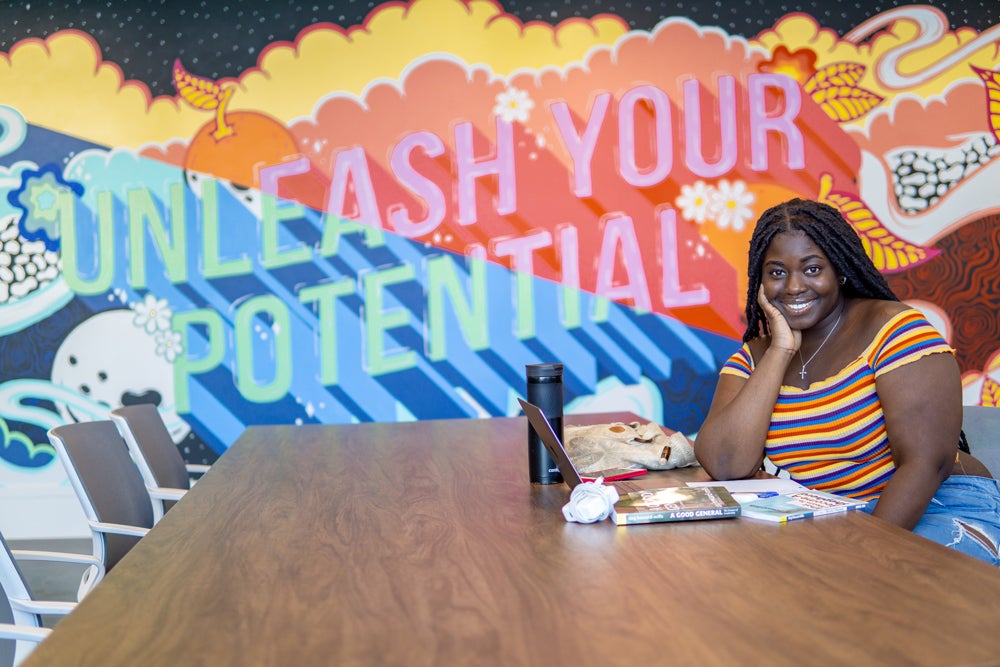 Hand Painted by Harry Foreman '18, this open collaborative space on the third floor of the West Wing is furnished with large tables, geometrical couches, and charging ports to keep you and your devices running. Leanne Danquah, found this to be the perfect place to finish studying before an important speech. "This is my favorite study spot because of all the natural light and vibrant colors," she says.
UnionWest at Creative Village
Spot #3: UnionWest Open Study Spaces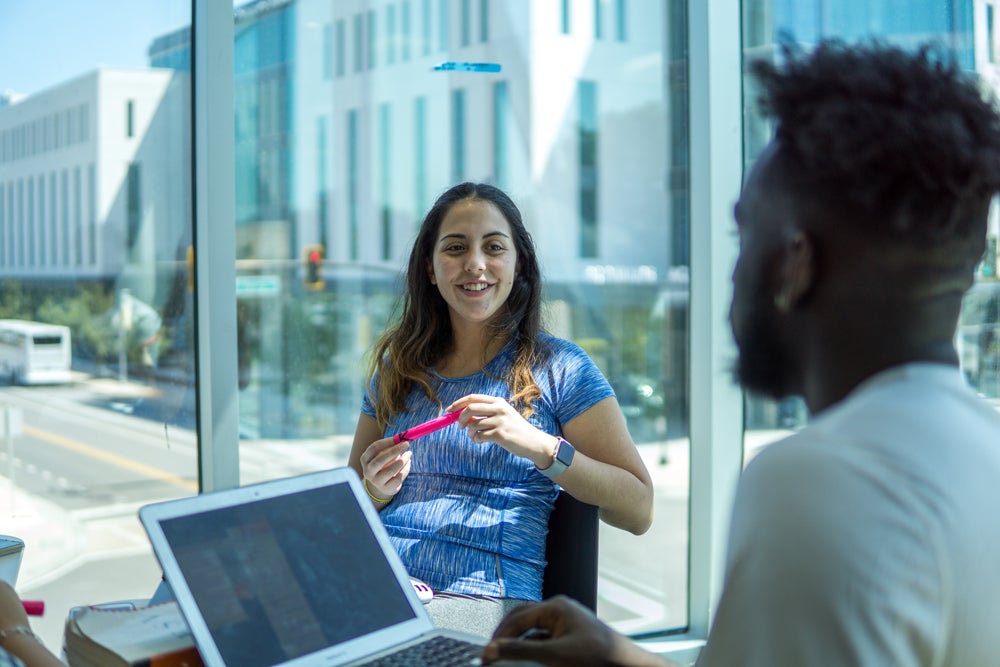 Located at the corners of each floor within the lower levels of UnionWest, these open spaces are great multi-use spaces for students to utilize. Depending on what suits your study style best, there are tables, couches, rocking egg chairs, and even long geometric sectionals. Each floor also features beautiful views of the city.
?Pro tip: the higher the floor the quieter the area!
Dr. Phillips Academic Commons
Spot #4: Creativity Hall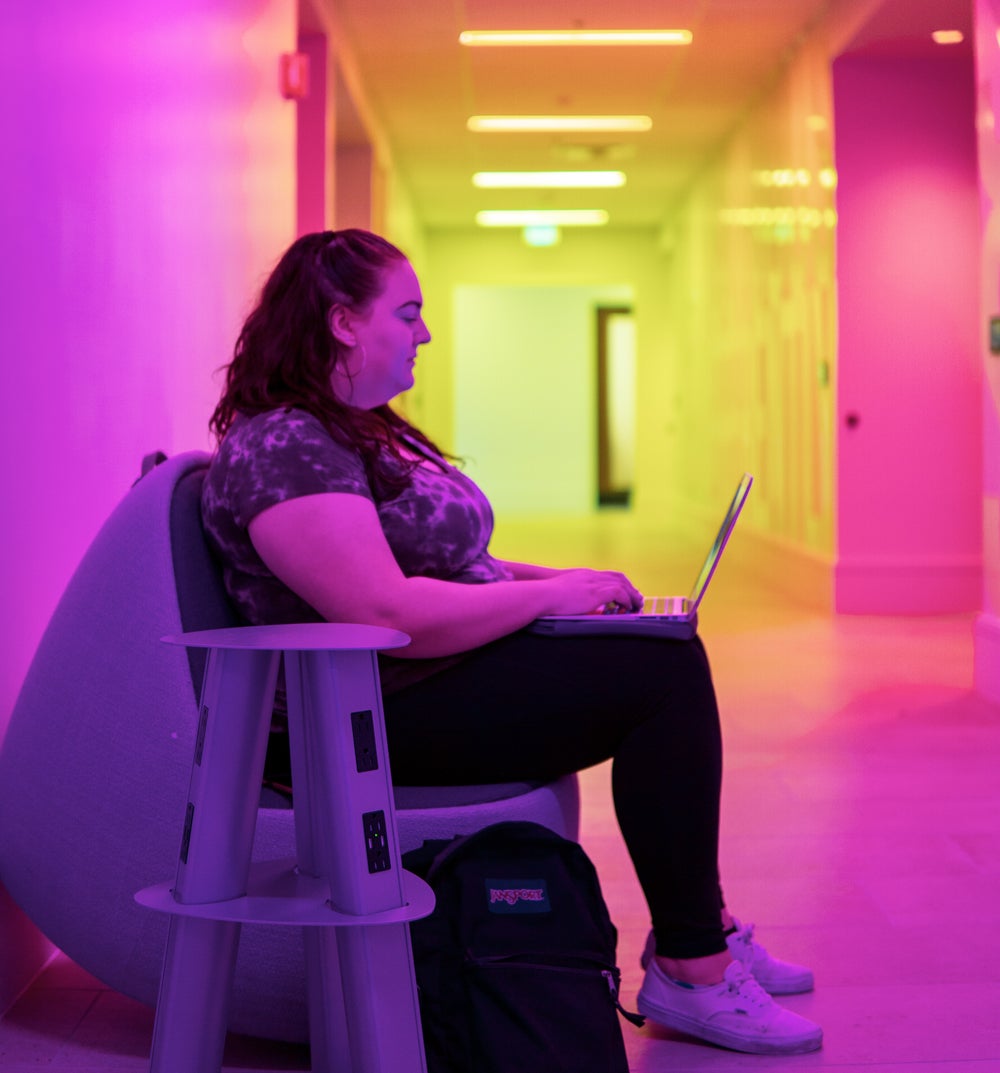 The second floor of the west wing features an art installation like none other on campus. Surrounded by classrooms, study rooms and a lounge area, the glowing hallway has become a campus favorite for students of all majors and programs. With comfortable lounge chairs and portable outlets, this makes for a fun yet focused space to complete homework or freshen up on exam notes.
Business & Professional Communication major Nicole Brocks enjoys says she enjoys studying under the gradient hues because it's usually very quiet and there are not too many people around.
Spot #5: Third Floor Bridge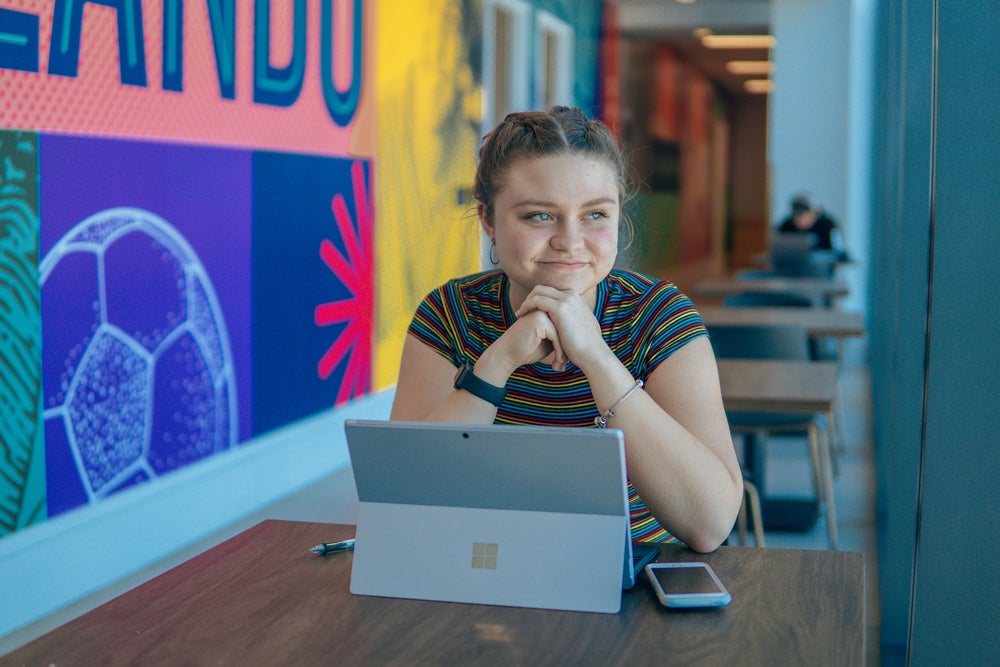 Walking across the DPAC Bridge between classes? Take a break to review notes beforehand on the third and fourth floors. There are quiet spaces overlooking the outdoor scenery of campus, as well as the Learning Support Center across the hall! Junior Katie Arnett says she loves it because "it's very quiet here, I like the views, it's very clean and it isn't super cold because of the incoming light." Talk about studying the Floridian way!
Communication and Media Building
Spot #6: First Floor between the Communication and Games and Interactive Media Departments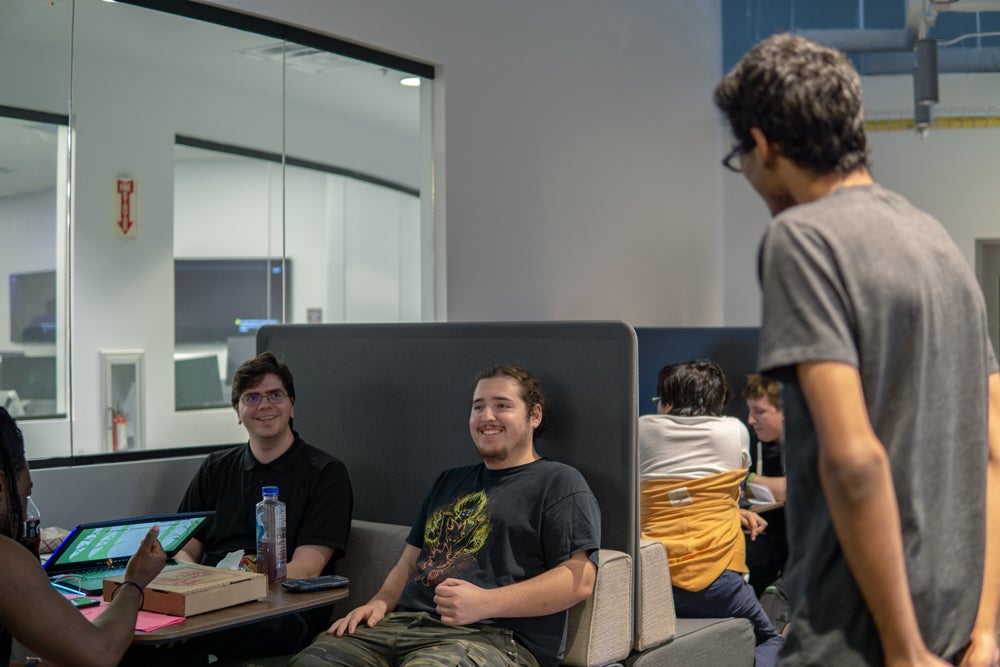 Inside CMB, this study space is quite the hidden gem. While I personally found it while seeking an advisor, students have already grown to appreciate the immersive space for presentation preparation, study breaks, and test preparation. Game design major Nicksen Casimir noted that he was a huge fan of the space because " it's great for working together and is close to professors' offices for their office hours."
Dr. Phillips Academic Commons
Spot #7: 2nd Floor Open Study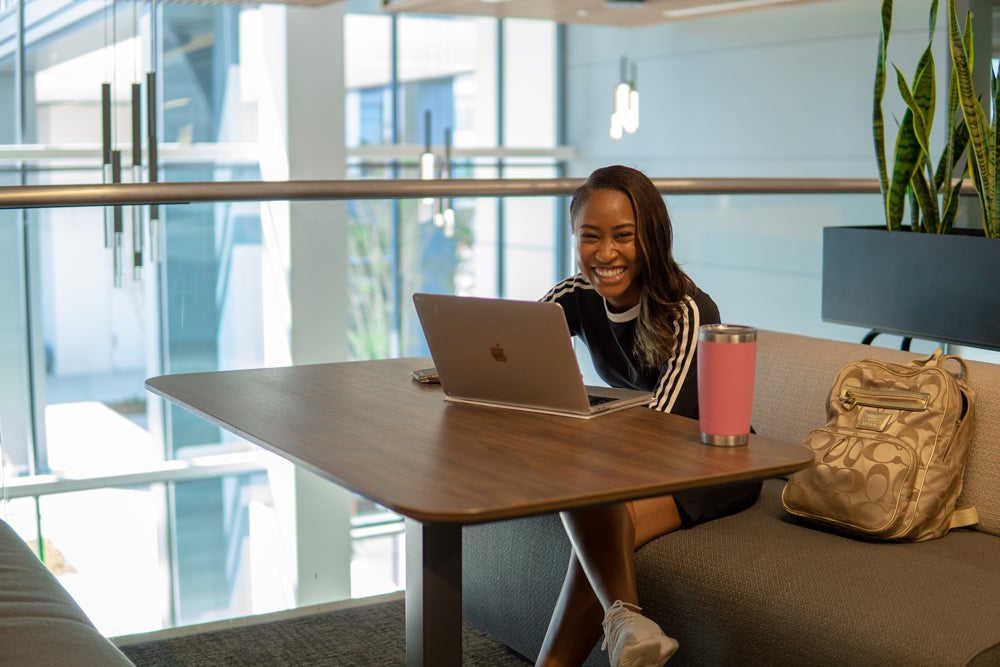 Finishing off with one of my personal favorites, the open study space located on the East Wing second floor is a perfect place to study and meet with friends throughout the day. I enjoy sitting here since my classes happen to be located in the room directly next to the area, making it easy to be on time! In addition to the extensive space, there are also stations for IT solutions including charger issues and help setting up WiFi connections on many devices. This resource has been especially helpful and keeps my study sessions going smoothly and as productive as possible!