Posted: July 7, 2021.
UCF Downtown was created with the mission of connecting students to opportunities through networking, internships and jobs. The proximity of the campus to Orlando's Central Business District places students within walking distance of job and internship opportunities, and for many legal studies alumni they were able to experience that firsthand.
The Department of Legal Studies is the largest undergraduate legal studies program in the country. A hallmark of the program is its internships, which provide valuable experiences for students. Each year, between 60 and 75 students partake in an internship.
"Internships provide our students with the invaluable opportunity to apply what they have learned in our classes in a real, yet still educational, legal environment," says Margarita Koblasz, J.D., associate lecturer and internship coordinator. "Allowing them to hone their skills under the mentorship of a practicing attorney, all while gaining practical work experience before graduating and stepping into the professional arena."
UCF Downtown had the opportunity to speak to three students that were able to gain internships even throughout the COVID-19 pandemic and are now putting the skills they learned both as students and interns to work.
Alyssa Spadel '21 is a legal studies graduate who interned at the Gray Law Firm, a personal injury law firm, during her senior year.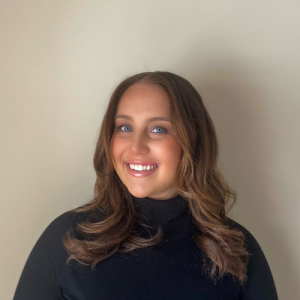 Throughout her internship, she worked on a federal case with Attorney Gray (whom she worked under), who had co-counsel on the case. After her internship ended, the co-counsel hired Spadel to continue to work on the case. She says the best experience she had was when she sat in a federal court hearing with Attorney Gray. "It was very surreal, and I felt so lucky to have an opportunity like this at such a young age" Spadel says.
Throughout her legal studies classes, Spadel was able to gain important knowledge and tips that set her up for success in preparation for this internship. "The Legal Studies department had done an excellent job preparing me, as I was ready to tackle any task handed my way," Spadel says. "The most basic classes in the major, legal research and legal writing, had allowed me to be thoroughly prepared to tackle the drafting and researching I had been asked to complete. I was able to use WestLaw and Lexis Nexis without any interruptions as I had done so in my classes. I felt very confident in what I had learned in my classes which allowed me to be successful in my internship."
Before her internship, Spadel was unsure about her future as COVID-19 had sent her home for many months and made her nervous to make such a big commitment. However, after everything she had learned she says she is confident that law is the path she wants to take. "This Internship was truly indescribable, and I would recommend this opportunity to anyone and everyone!"
Michael Acquaviva '21 interned at Jordan Law – located just 9 minutes away from UCF Downtown.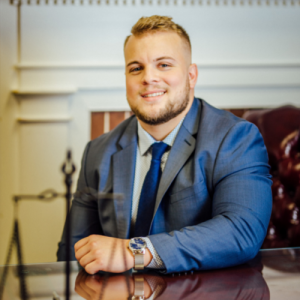 During his three month internship, Acquaviva worked on virtual traffic hearings as well as a few DUI and criminal trials.  "It advanced my knowledge tremendously throughout the trial process and ultimately gave me [experience] as to understand what type of law I may want to pursue in my professional career," says Acquaviva.
"This internship provided me with an opportunity to develop interpersonal relationships with attorneys, office staff, and many other legal advisors, as well as shed light on the solidification that becoming an attorney was, in fact, for me," Acquaviva says.
Lastly, Andrew William Hathcox '20 interned during his last semester as an undergraduate student at the Ninth Circuit Public Defenders Office in the 14th and 16th divisions, which handle the office's criminal felony cases.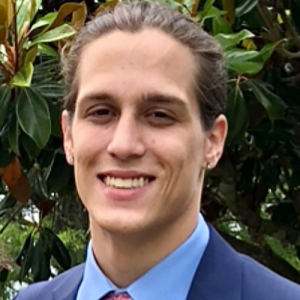 The Public Defender's Office is only half a mile away from campus, which made it easy for him to serve as a legal assistant to the assistant public defenders in the divisions. After his internship, Hathcox was given the opportunity to come back to the office to continue his work until he leaves for law school in July 2021.
Hathcox says a few of the primary skills this internship required include a meticulous approach to legal research, a firm understanding of the ethical requirements within a law practice, and the utmost professionalism when engaging with clients or other legal professionals. While reflecting on how prepared Hathcox was for this internship, he stated "Legal Studies prepared me for this internship by incorporating the tools used by lawyers in the practice of law into our curriculum. Being able to hit the ground running when asked to conduct legal research or draft documents set me apart from interns that were less equipped."
He also gained important skills during his time, including virtually conducting client initial interviews, taking trips to the Orange County Jail to correspond with clients, watching officer body worn camera footage of client arrests, as well as going through other evidence in a cases discovery, attending court proceedings, and attending evidence viewings. "This experience has solidified my dedication to achieving a legal education and has helped form the foundation for which I can start to build my legal career," Hathcox says.
If you want to get informed about the latest on jobs and internship opportunities, upcoming events, career fairs, and professional advice, be sure to follow @dtc_careerready on Twitter or email career counselor Courtney Pelfrey.