Dr. Daniel Holsenbeck, who served UCF and the Central Florida community with distinction as a key leader and advisor over four decades, passed away Monday, Dec. 5, with his wife, Joyce, and daughter, Amy Lyn, at his side.
Holsenbeck, 80, reported to five UCF presidents and helped to secure state support for increased funding, the College of Medicine and UCF Downtown.
In 1985, Holsenbeck was hired as associate vice president of government relations. He was promoted to vice president and senior vice president and then served as senior counsel to the president before retiring in 2019. He was honored with the title of senior vice president emeritus.
He continued to teach in the Nicholson School of Communication and Media, where he delighted in helping to shape future communications, marketing and government professionals.
Holsenbeck established the UCF Legislative Scholars program 19 years ago, enabling 220 students to augment their academic learning by working full time in legislators' offices.
A former captain in the U.S. Naval Reserve, he was honored by the Naval Air Warfare Center Training Systems Division, which named a Navy jet in his honor in recognition of his dedication to growing the Modeling, Simulation and Training community.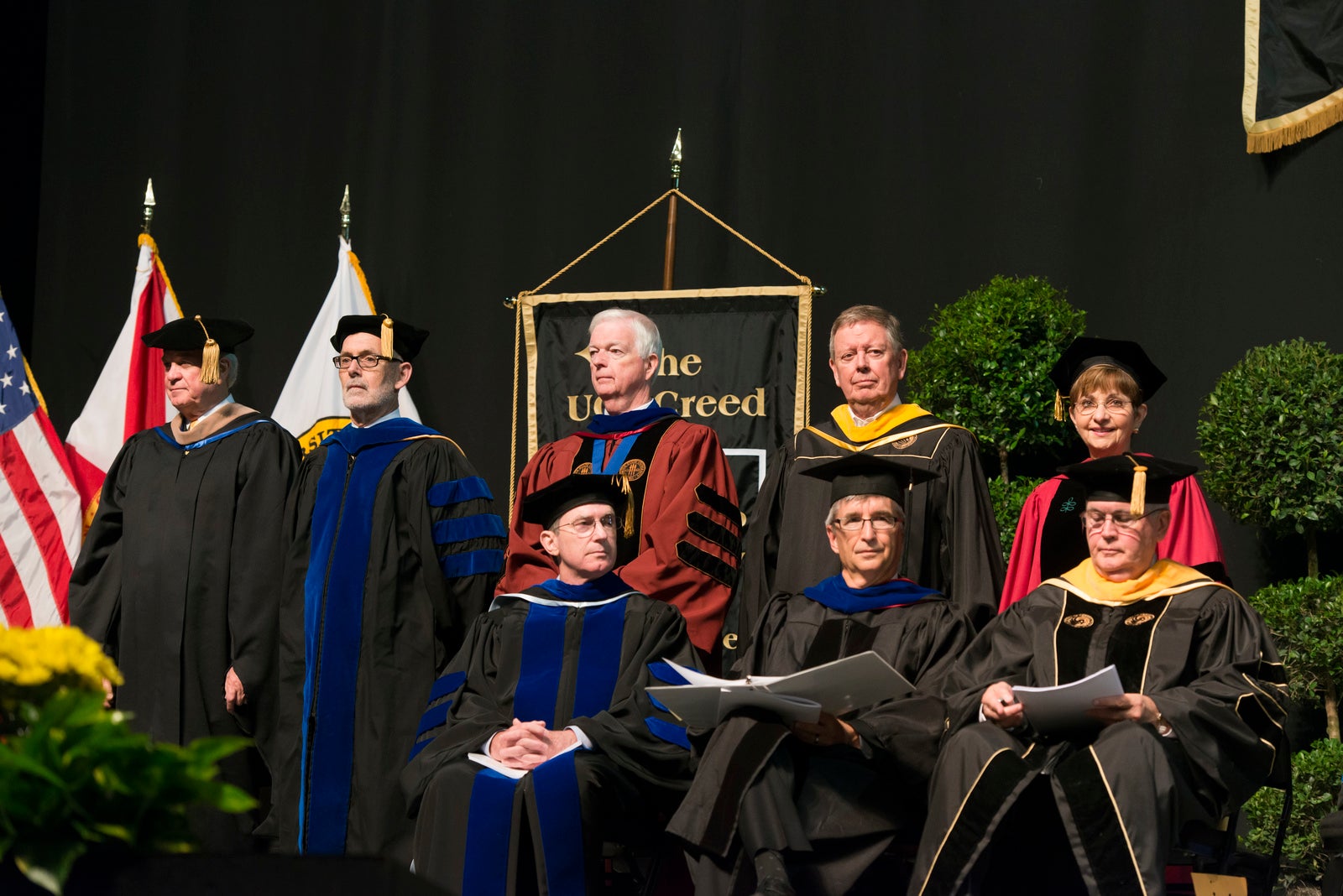 Dan's political and communications skills are unmatched in the history of Florida higher education — His wise counsel and key relationships helped UCF in immeasurable ways. Simply put, without 'Dr. Dan,' UCF would not be the institution it is today."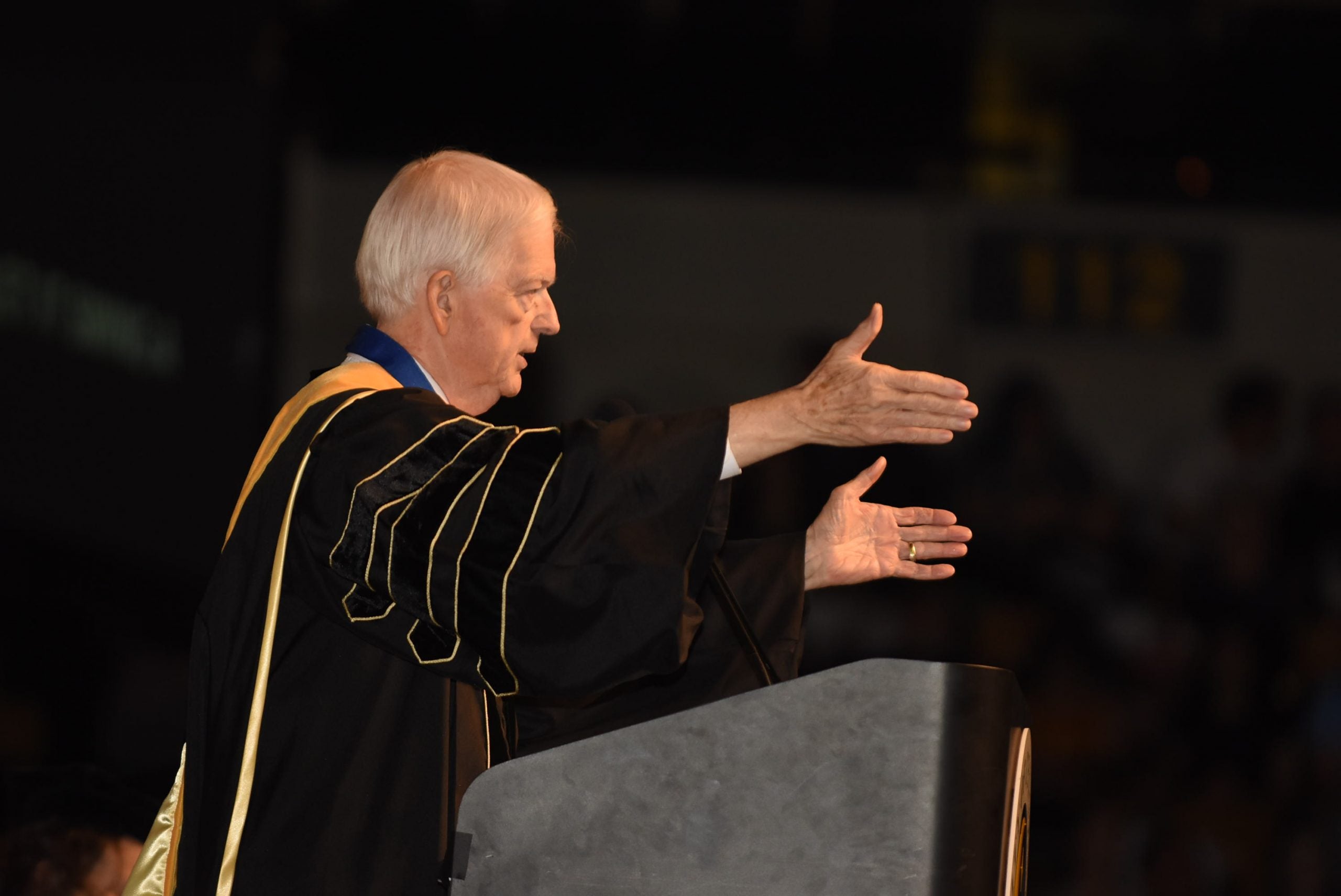 Students loved Dan's classes because he brought actual examples and situations into the classroom that brought academic concepts to life… [they] left better prepared and ready to face the challenges of their careers. He was generous, supportive, strategic, and collegial. We certainly will miss his presence."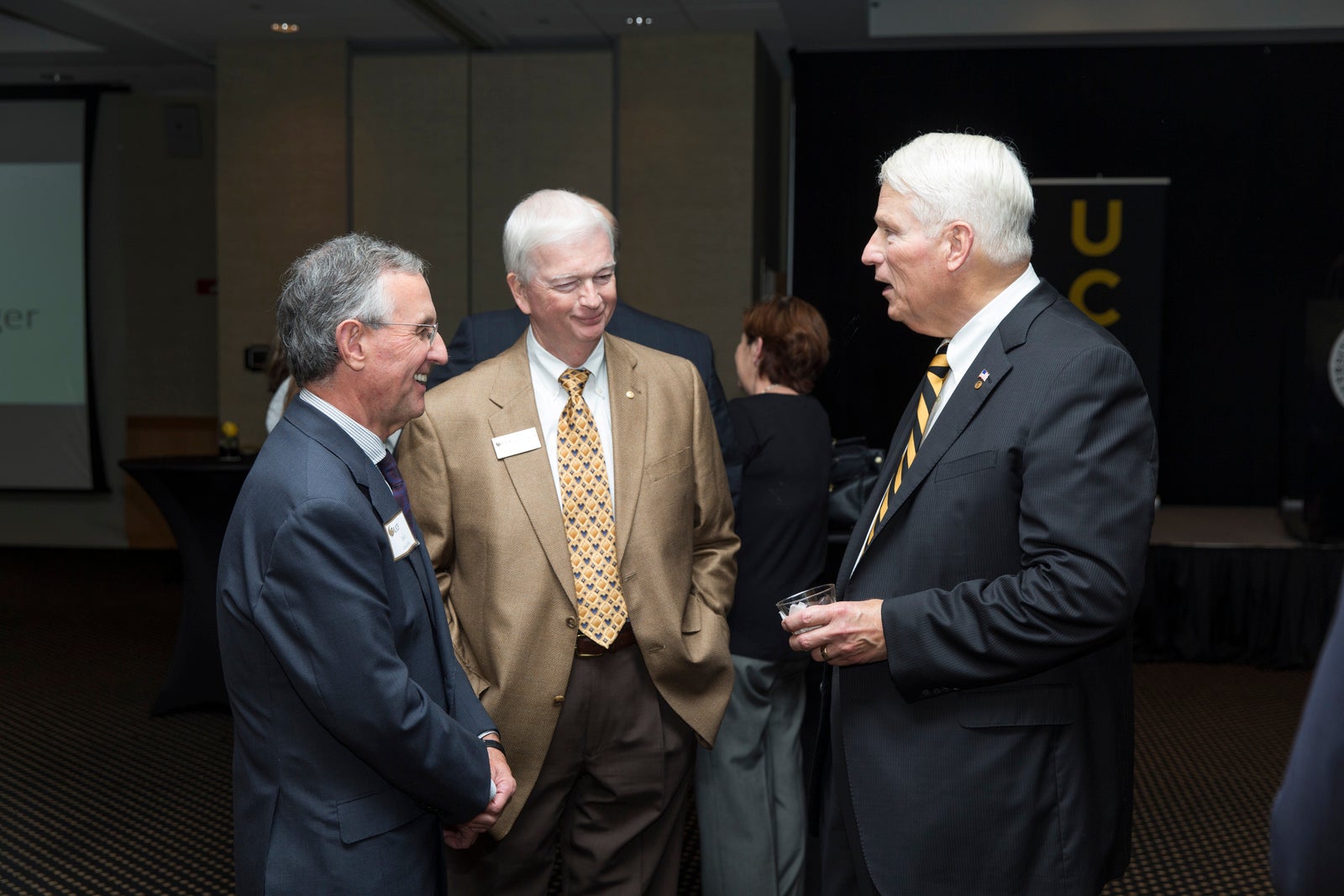 He wore the badge of the university proudly and advocated on behalf of the university passionately. There's a connection he had with [students], he made them understand and be more passionate about the governmental side of what they were learning about the state."
Share Your Memories
A Celebration of Life service will be held on Saturday, January 7, at 3:00 pm in the UCF FAIRWINDS Alumni Center; all are invited to attend.
For those that wish to share a memory of Dr. Holsenbeck with his family, please send your thoughts and memories to: drdanmemories@gmail.com