UCF Police Officer Jeannette Emert is trading in the keys to her police cruiser for keys to a motorhome and hitting the road for an adventure with her family.
Emert will retire Aug. 31 after 25 years with UCFPD. Next year she and her husband, UCFPD Lt. Jerry Emert, who retires in April, will take off in their 2003 Beaver RV with their children for the most hands-on history lesson out there.
From New Orleans to Texas to the Grand Canyon and eventually Alaska, the Emerts will take school on the road and make every day a field trip for their 8-year-old and 15-year-old.
"It's so easy to forget our country's history," Emert said. "I'm looking forward to being able to let the kids see, touch, feel and smell history."
Emert's history with police started on the other side of the law. After some eye-opening experiences as a juvenile and a stint working retail security, she earned an appreciation and respect for the work that law enforcement officers do.
She completed a police academy in Maryland and spent five years working in law enforcement at the University of Maryland until a family move brought her to Florida and UCF.
She started at UCFPD in 1990 as a patrol officer, moved on to become one of the agency's first bike officers, and spent more than a decade in community relations before returning to patrol.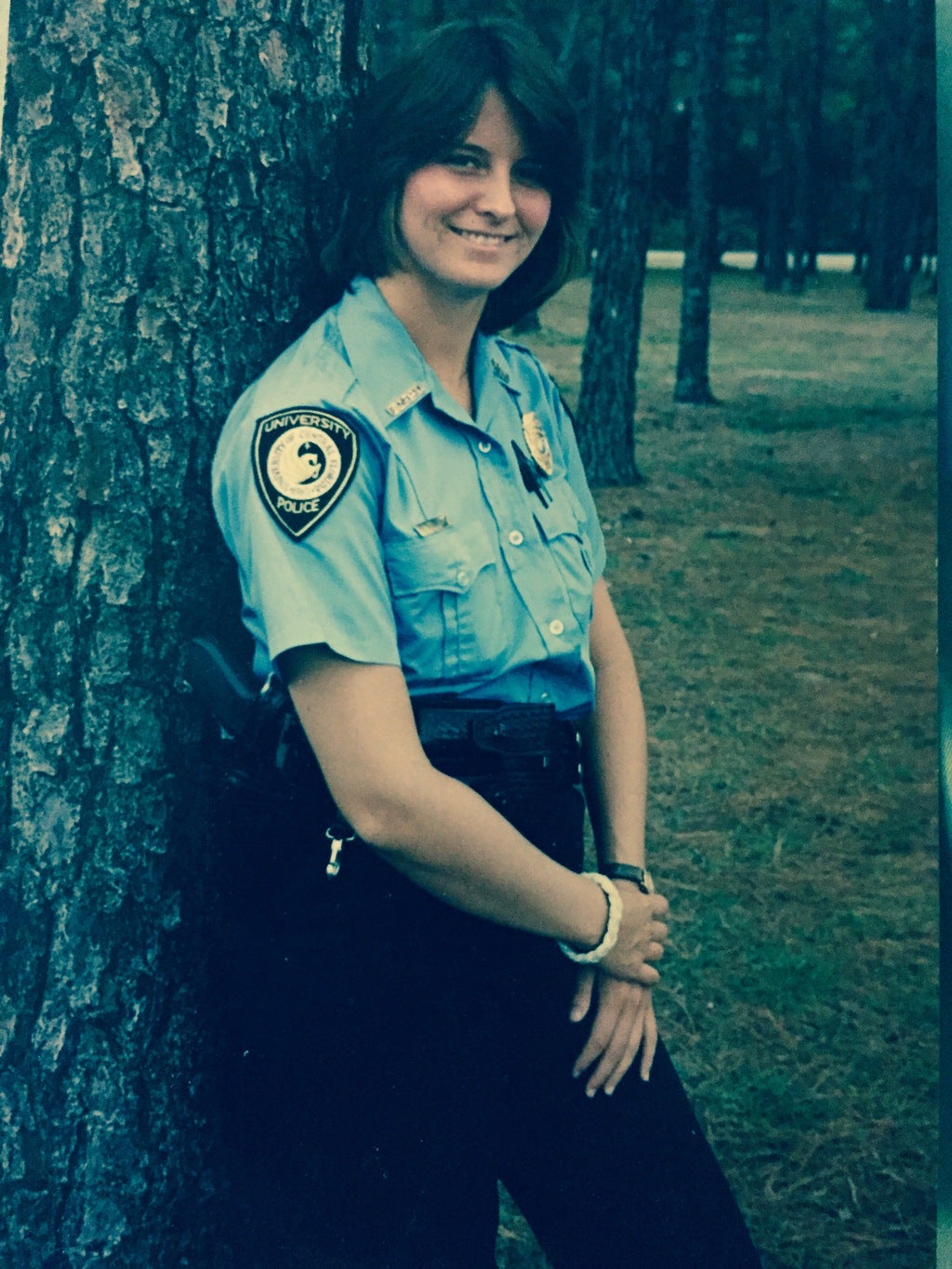 "I chose to work in an environment that I didn't think would grow so big because I didn't want to be just a number," Emert said of university policing. "I wanted people to know who I was, to know who they could come to if they needed anything, and that has happened."
When asked what she would miss about UCF the most, without hesitation Emert says the people.
"I'm going to miss my squad a lot," said Emert, who as a goodbye joke stocked her squadmates' cars with balloons and glitter. "They did really well by me when I came back because it had been so long since I'd been on the road."
Luckily, she'll get to take her favorite person, Lt. Emert, whom she met when he joined UCFPD in 1994, with her.
In the time before he retires, Emert is looking forward to homeschooling her kids, volunteering with her church, and attending a few UCF football games as a fan instead of working them.
But mostly, she's excited about the long-planned and well-deserved road trip with her family.
"As far as I'm concerned, we can take however long we need to take."