Elementary school teacher Kimberly Rougeux '01 has had her sights set on getting a master's degree for as long as she can remember. But as a full-time teacher and a busy foster parent, she struggled to find the time and resources. That all changed two years ago when she opened an email from Orange County Public Schools sharing news about a program that offered teachers a graduate degree at UCF at no cost. She knew at that moment she'd found a way to make it work.
Rougeux is one of 20 OCPS teachers who will graduate this week with a Master of Education in K-8 Mathematics and Science, returning to their classrooms with the latest strategies for teaching elementary and middle school students. An additional 78 Orange County teachers remain in the program and will graduate during the next two years.
What Rougeux and her fellow teachers in the program won't have at graduation is any educational debt. An endowment from Lockheed Martin and funding from OCPS cover tuition and fees for the master's degree program, which was designed to bolster science, technology, engineering and mathematics education, retain current teachers and build the talent pipeline.
"This program is incredibly vital in filling the intense need for capable STEM teachers in Florida and across the nation," says Tom Mirek, a vice president of engineering and technology at Lockheed Martin. "Lockheed Martin invests in master's degrees for educators because we believe in the power of teachers to inspire the next generation of students who will become tomorrow's engineers, scientists and technologists that'll shape the future of our world for decades."
For Rougeux, a fifth grade teacher at Lake Como School, the dream of getting a graduate degree seemed financially out of reach. She has fostered 11 children in the last five years, ranging from infants she cared for less than a week to siblings who lived with her for two years. "I could not have afforded to pay a babysitter and take classes," says Rougeux, who is in the process of adopting a 4-year-old boy she's been fostering.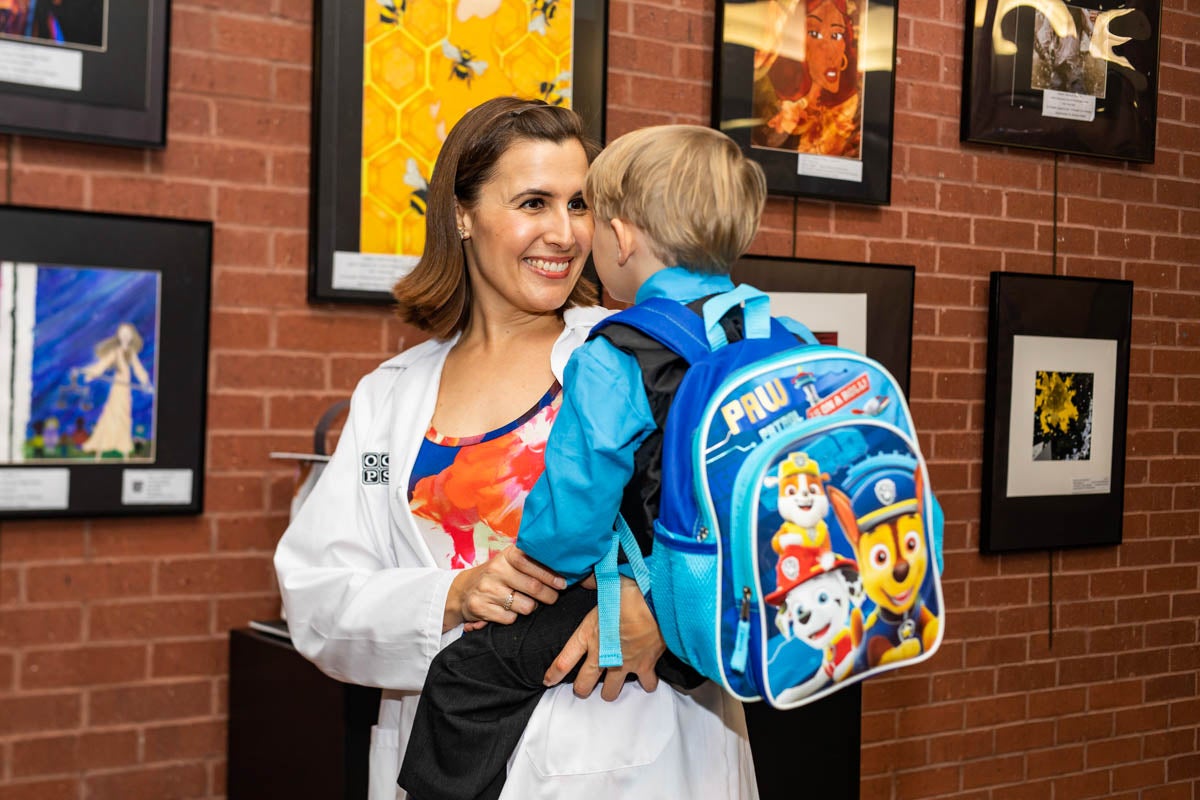 To be eligible for the program, teachers must teach in an elementary school or teach math or science in a middle school. Priority is given to those in Title I schools, which have high concentrations of underserved students, and who will commit to continue teaching for at least three years after earning their master's degree. The program comes at a time when Florida is focusing on increasing student math scores, a move that should help prepare students for what is projected to be a 10 percent growth in STEM jobs nationally between 2018 and 2028.
"This partnership speaks to Lockheed Martin's long-term vision for increasing STEM professionals in our community. Training high-quality math and science teachers is an investment in our instructors as well as students for years to come," says OCPS Superintendent Barbara Jenkins '83 '86MEd '96EdD. "The opportunity for our teachers to further their own education helps OCPS keep talented and experienced teachers in the classroom."
While other states have programs offering financial support to the teacher-talent pipeline, they're primarily for undergraduate degrees, according to Pegasus Professor and Lockheed Martin Eminent Scholar Lisa Dieker, who heads the UCF program. "Free degrees to elevate you in the profession are not common," Dieker says.
The six-semester program takes two years to complete and is taught by a dozen UCF faculty members in math and science specialties. The classes alternate between two locations — UCF's main campus and Carver Middle School — to make them as accessible as possible to the teachers, who attend two nights a week. The classes supplement the science and math coursework that's not included in a general elementary education degree, as well as encourage student-driven learning and teacher leadership skills.
Graduating teachers "should be the 'go to' person in their schools and in the district, and they should be the advocate and voice for learning in math and science in their schools," Dieker says.
Rougeux, a 17-year teaching veteran, has already seen an impact in her classroom. "A lot of what I learned 20 years ago is not relevant," she says. She's teaching students to understand the math and not just memorize it. "There's that 'aha' moment when they realize they understand the concept," says Rougeux. "I tell my students — I don't want you to have that moment in college, I want you to have that now."
"It's really changed, I think, who I am as an educator," says Jessica Granahan '10, a fourth grade teacher at Lawton Chiles Elementary School who will also graduate in December. "Instead of just standing in front of the room and showing them what to do, we've learned to be more facilitators in the classroom. We assign students tasks and let them talk things out. We walk around the room and use questions to gauge student understanding."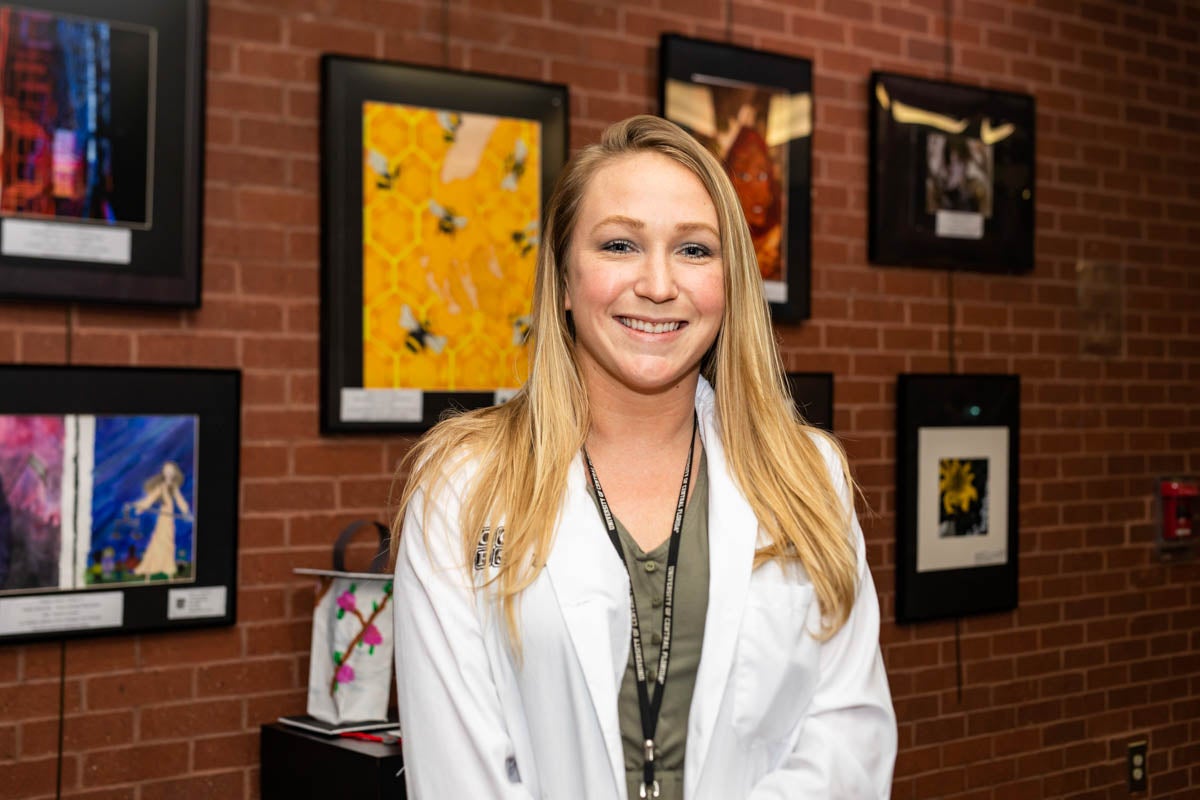 Every member of Granahan's class achieved a satisfactory performance score on the mathematics portion of the Florida Standards Assessments, something she attributes in part to what's she's learned in the program. Granahan, who majored in English language arts education at UCF, was named her school's 2019 Teacher of the Year and expects to graduate with a 4.0 GPA.
Providing scholarships for teachers pursing master's degrees is one of two programs offered through the Lockheed Martin/UCF Academy. A second program, Transition to Mathematics and Science Teaching or T-MAST, is an accelerated graduate program designed to prepare science and technology professionals currently in the work force to transition to middle school teaching positions. Since the Academy began in 1992, more than 560 students have received varying degrees of financial support to continue their education. The latest group of 98 is the first to have all the costs covered.
"We're making sure the kids in our communities think differently about careers in STEM," says Dieker. "And I believe we'll see that even more in the future."