Program at a Glance
Program

Bachelor

College(s)

Department(s)

Teacher Education, Schl of

4
Years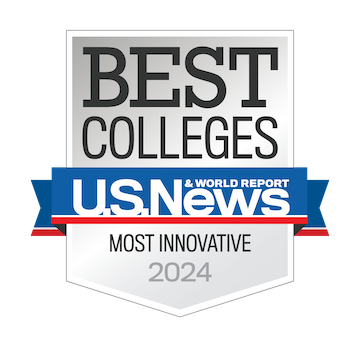 Create a Learning Environment That Inspires Diverse Leaners
The B.S. in Elementary Education program at UCF prepares you to become an elementary classroom teacher. You'll gain a number of hands-on skills, developing pedagogy and content knowledge needed to meet the needs of K-6 students. Coursework covers various elementary subject areas, including reading, language arts, mathematics, social studies and science. It also provides you with first-hand experience in teaching learners with varying abilities, including students with disabilities and English learners. Plus, you'll have the opportunity to work with the latest technologies that are used in teaching and learning environments.
K-6 Certification Track
This track meets the educational requirements for certification in Elementary Education (K-6) in the State of Florida. In addition to your coursework, you'll be required to complete two teaching internships. Upon graduating, you'll be prepared to teach elementary grades (K-6) and will earn ESOL and Reading Endorsements.
Professional Studies Track (non-certification)
You'll want to choose this track if your goal is to work with students in a traditional K-6 classroom setting, but you have not yet passed the required exams to be admitted into the K-6 Certification Track. During the program, you'll complete the required classes and two teaching internships. Upon graduating, you may teach under temporary certification and work toward professional certification.
Lifelong Learning Track (non-certification)
This track is a great option if you're seeking opportunities for employment outside formal, K-12 schools that don't require certification. You'll learn to teach children in other settings outside of traditional elementary schools, such as museums, science or marine programs, among other opportunities.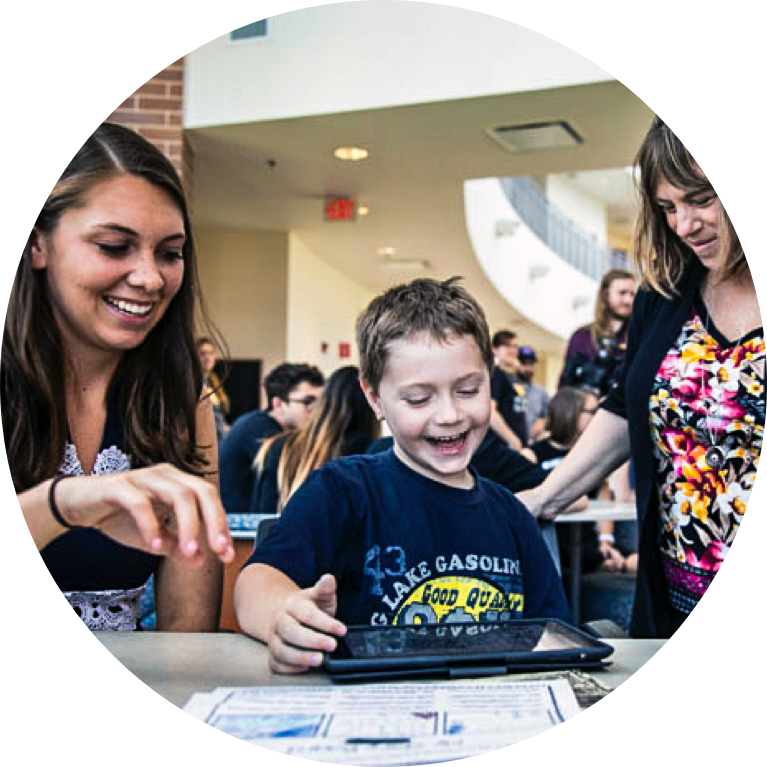 Highlights

The elementary education K-6 Certification track at UCF is a state-approved teacher education preparation program by the Florida Department of Education.

Our teaching, service and research aim to help end societal issues that negatively impact our communities. We want to help establish a new social equilibrium — one that starts with equity.

Florida is expected to see an average of 6,200 annual openings for elementary school teachers through 2028.

The Florida median earnings for elementary school teachers is approximately $48K.
Undergraduate
Application Deadlines
Fall

May 1

Spring

November 1

Summer

March 1
Fall

July 1

Spring

November 1

Summer

March 1
Fall

March 1

Spring

September 1

Summer

January 1
Start Your Application Today
Ready to get started? Take the next step to save your spot at UCF.
2
Short on time? You can start your application today and come back later to finish.
Course Overview
Literature for Children
Gain an understanding of criteria for analysis and evaluation of children's literature in terms of interests, needs and abilities of children.
Practicum for Assessment and Instruction of Reading
Explore practicum that provides opportunity to apply knowledge of reading assessment and instruction in order to increase reading proficiency of struggling readers. Concurrent school experience required.
Elementary Education Capstone Colloquium
Refine skills and competencies in teaching and learning as identified by the Florida Educator Accomplished Practices and examine contemporary issues in elementary education.
In a fast-paced changing world, education is constantly evolving. UCF's innovative elementary education program prepares students with a rich background of fundamental teaching strategies, as well as tools to make them successful for the future of teaching and learning. It provides the next generation of teachers a valuable array of skills surrounding curriculum, technology, mental health and equity."
Elementary Education Skills You'll Learn
Teach all content areas at the elementary level.
Differentiate instruction and teach all learners.
Infuse technology into instruction.
Apply effective classroom management strategies.
Career Opportunities
Elementary Teacher, Primary Grades
Elementary Teacher, Intermediate Grades
Curriculum Developer
Trainer for Educational Programs
---
University of Central Florida Colleges