There is a clear vision for the future of sustainability at UCF, and it involves the integration of green initiatives into all aspects of university life.
By 2030, the university plans to be a zero-waste institution, and by 2050, UCF aims to achieve climate neutrality, a designation signifying the elimination of greenhouse gas emissions and gases that cause the greenhouse effect.
"Our society is facing extremely complex problems that demand the collective efforts of many individuals, both within the UCF community as well as outside of academia," says David Norvell '93, UCF's assistant vice president for sustainability initiatives and a mechanical engineering alumnus. "Working together, we are actively striving to make this university and the world a better place for our students."
In recent years, UCF has been widely recognized for its work implementing green initiatives on campus. These include acknowledgements from the U.S. Department of Energy, the International Association for Hydrogen Energy, and the Sustainability Tracking, Assessment and Rating System (STARS). There are also notable success stories of UCF alumni and students who are becoming the nation's future energy leaders.
Key focus areas include: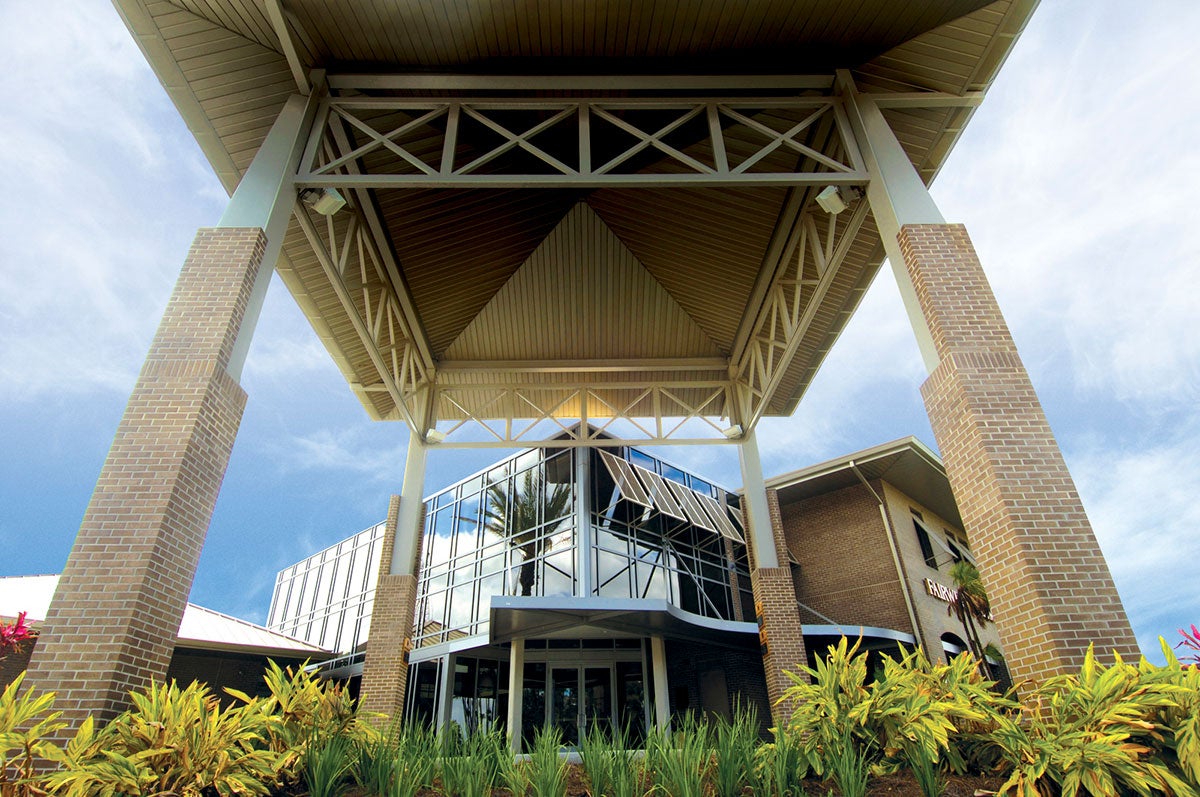 Buildings
Twenty-one UCF buildings and projects have achieved the Leadership in Energy and Environmental Design (LEED) certification, an internationally recognized green building rating system. The University mandates LEED certification for all construction and renovation projects.
The new Trevor Colbourn Hall is UCF's latest example of these 21st-century learning spaces, complete with a design that emphasizes natural lighting and cutting-edge thermostat technology. In May, the UCF FAIRWINDS Alumni Center was awarded a LEEDership Award, recognizing it as one of the greenest buildings in Central Florida. Through these and other high-performance buildings, UCF has reduced the amount of energy that campus buildings use by approximately 40 percent, saving the university millions of dollars each year.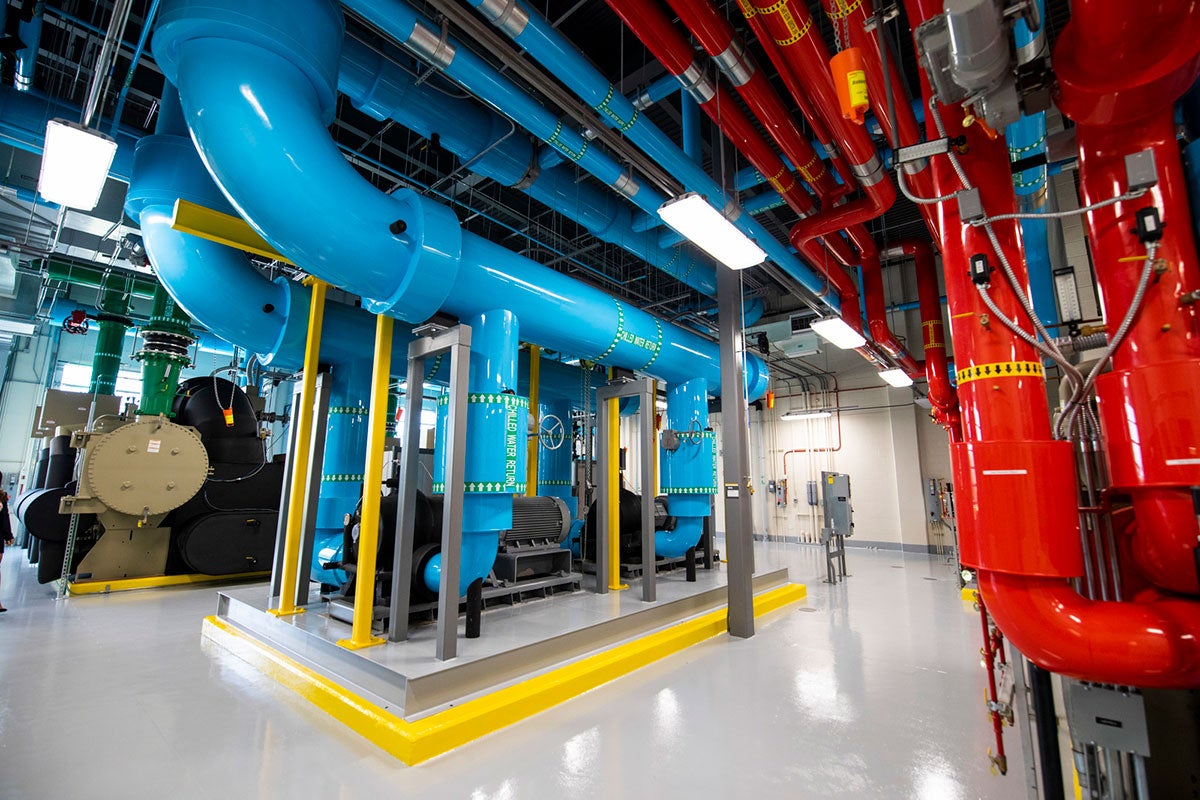 Energy
The university's Combined Heat & Power Plant reduces pollution while saving more than $2 million a year. In May, the university unveiled District Energy Plant IV, the latest in a series of chilled-water facilities on campus. The plant is nearly 35 percent more energy-cost efficient than a baseline building due to its state-of-the-art equipment and high-efficiency lighting and design.
Through District Energy Plant IV, UCF expects to see a near 40 percent reduction in energy consumption and is estimated to save the university more than $120,000 annually. Additionally, the facility's intentionally color-coded piping system will serve as an educational tool for engineering students, whose classes in the engineering complex are in close proximity.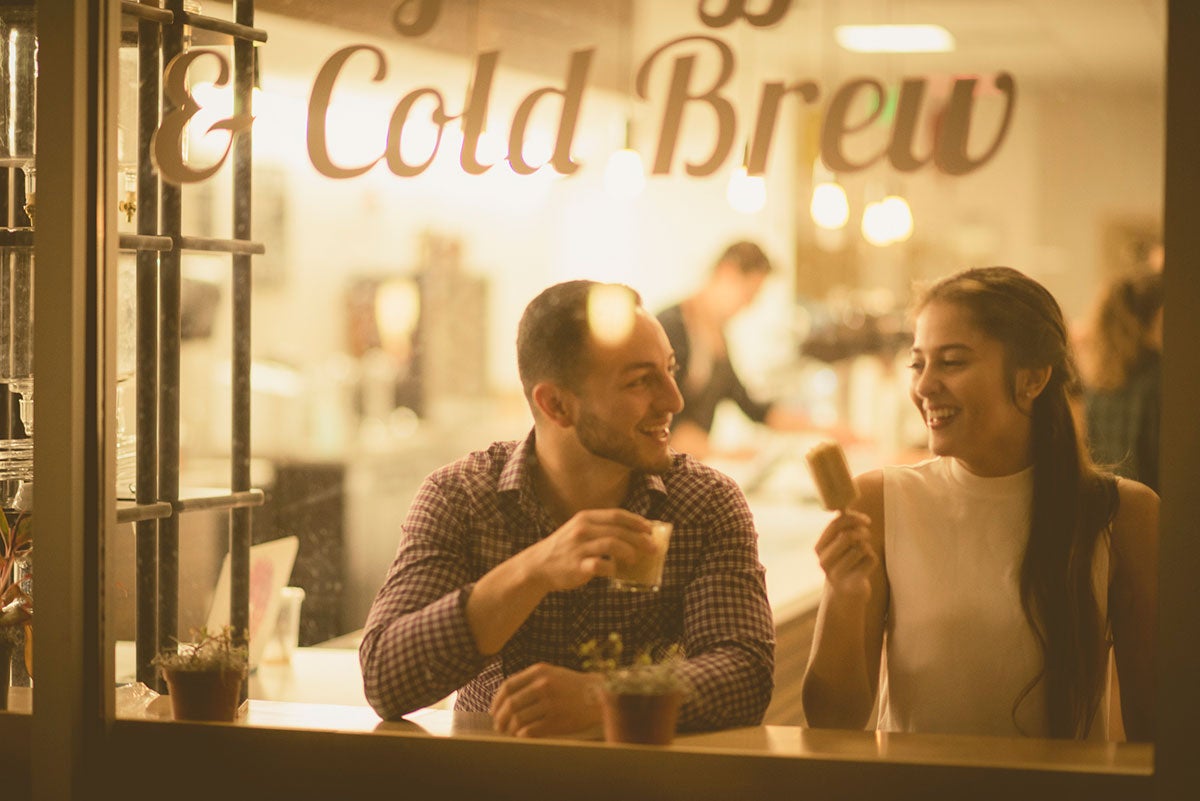 Food and Livability
UCF Dining Services' sustainability program, Green Thread, reduces the environmental footprint of on-campus dining facilities. Through the program, UCF prioritizes the purchasing of goods and services from local farmers and distributors. The university also emphasizes reusability, recycling all organic waste from all on-campus dining locations.
Abandoning the use of disposable food trays nearly a decade ago, all of UCF's dining facilities make use of 100 percent recycled paper as well as reusable to-go containers. Additionally, both Aramark — UCF Dining Services' food vendor — and the campus restaurant Pop Parlour recently announced its plans to phase out plastic straws in favor of eco-friendly alternatives.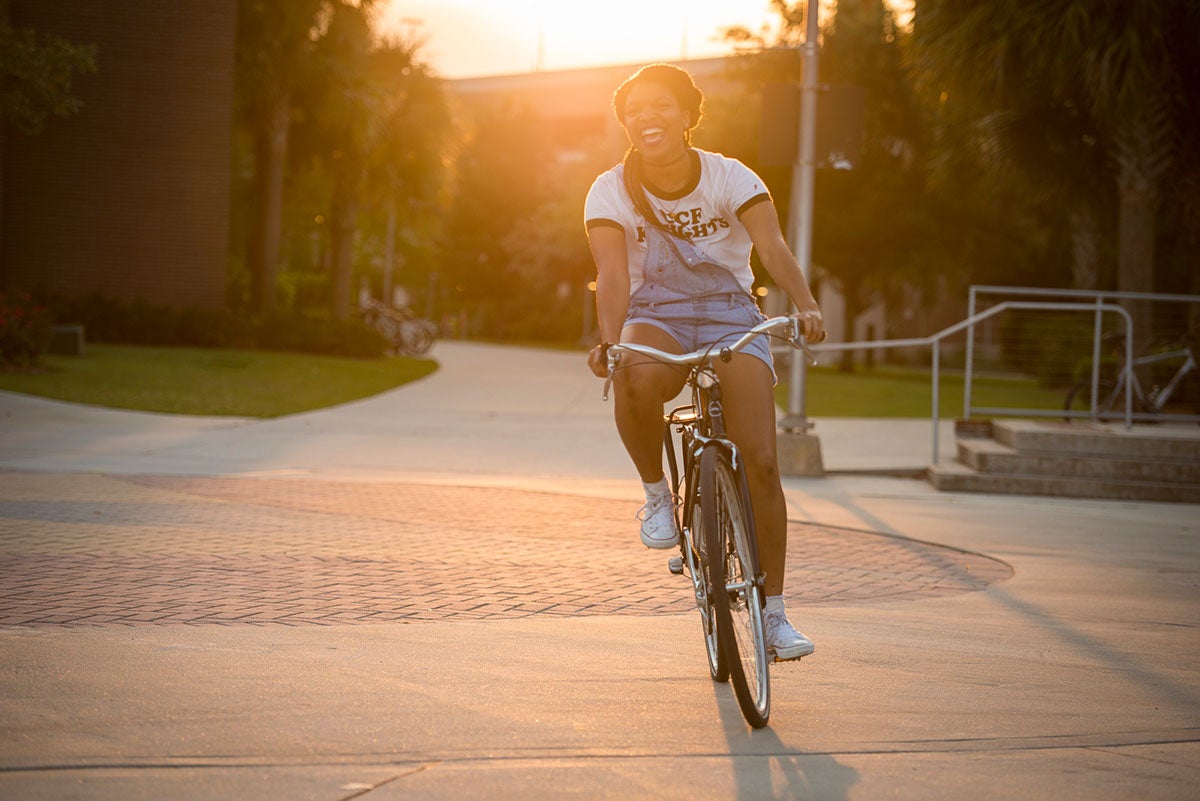 Transportation
Parking and Transportation Services encourages conservation in a number of ways. In addition to an expansive on-campus shuttle system, the university offers student transportation to Central Florida Research Park and more than 20 off-campus apartment complexes as well as UCF's Rosen and Health Sciences campuses. Zimride, UCF's carpooling program, as well as the car sharing service Zipcar helps alleviate carbon emissions and congestion on campus. Additionally, starting this semester, 500 bicycles will be available for rent through the bike-share company, Lime. These bikes, which use dockless GPD and smartphone technology, join SGA's free Bike and Gold Program, offering students an alternative to driving on campus.
UCF also makes it easy for the owners of electric cars by offering five strategic charging locations on campus. According to department officials, the use of just one electric vehicle station can save more than 1,200 pounds of CO2 emissions per month. With a total of 15 stations, UCF has more fueling options than most universities in Florida. To use the stations, electric vehicle owners should register on the SEMACONNECT app.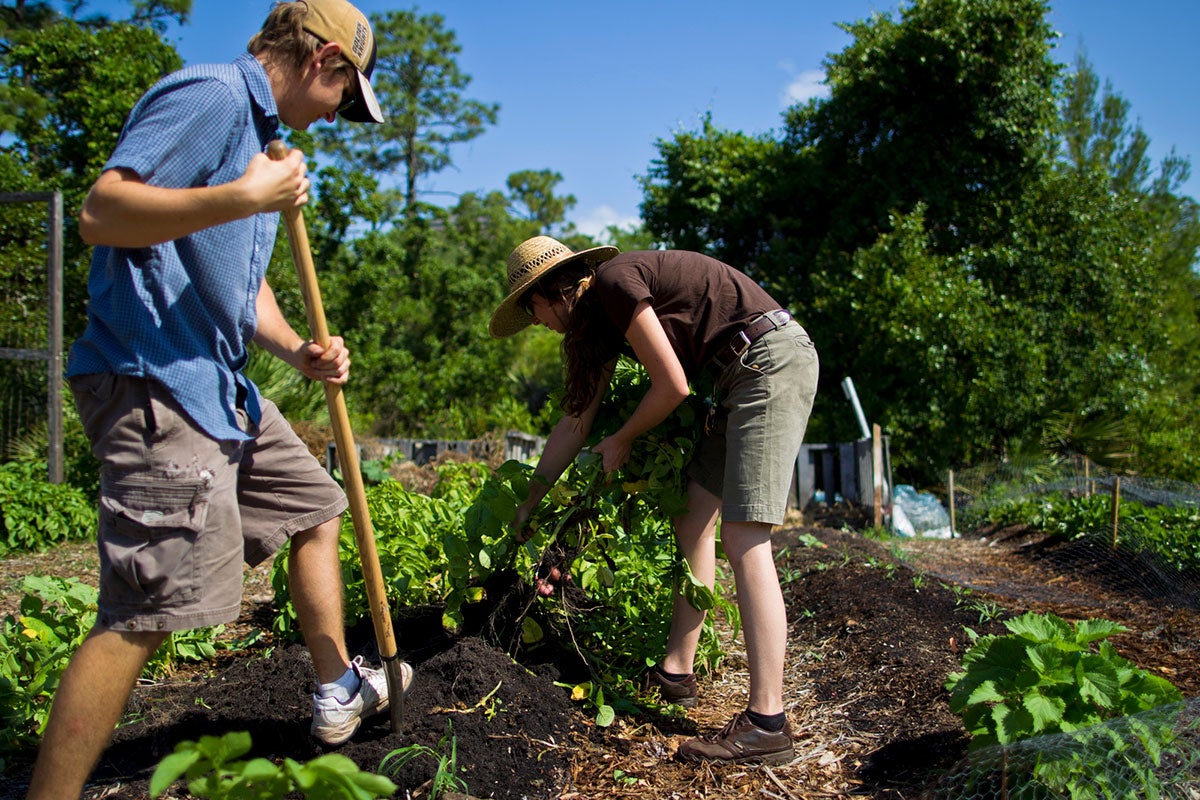 Water and Land
The Arboretum strives to cultivate, celebrate and communicate the value of plants, ecosystems, and biodiversity to the well-being of society. Encompassing more than 80 acres of natural land, the arboretum includes seven distinctive native plant communities, representative of Central Florida's diverse ecosystem.
Established in 1983, the Arboretum works in partnership with the College of Sciences, Landscape and Natural Resources and various other environmental organizations to provide a wide range of amenities. These include a community garden and more than three miles of nature trails. Tours of the Arboretum are time flexible and cater to specific ages and group sizes.
"Through the collective efforts of many," Norvell says, "UCF has been able to make a great impact on our campus and our surrounding communities."