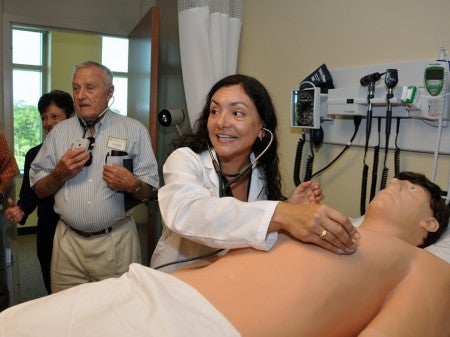 Seven students from the UCF College of Medicine participated Saturday in the Miracle Miles 5K/15K run to support the Neonatal Intensive Care Unit (NICU) at Winnie Palmer Hospital for Women & Babies.
This year's event marked the 35th anniversary of the NICU, the largest neonatal unit in the southeast and the fourth largest in the nation.
M-1 students Casey deDeugd, Jennifer Bazemore, Sam Ulmer, Gosia Kozak, Omar Shakeel and Lauren Richter and M2 student Luke Lin were among more than 3,000 athletes who ran the streets around the Arnold Palmer Medical Center in downtown Orlando.
Each year, more than 14,500 babies are born at Winnie Palmer Hospital and Saturday's festivities included special activities for NICU "graduates" and their families.
"The run was for a really great cause," said Casey. "We were all excited to represent the UCF College of Medicine."