About 60 million Hispanic individuals living in the U.S. celebrate the cultures that are a part of their identities during this year's Hispanic Heritage Month, according to the United States Census Bureau.
In 1968, the celebration started as Hispanic Heritage Week and in 1988 it was expanded to Hispanic Heritage Month, also known as Latinx Heritage Month. While most monthly observances occur within a single month, Hispanic Heritage Month starts on Sept. 15 and ends Oct. 15. The starting date is significant because it marks the anniversary of independence for Costa Rica, El Salvador, Guatemala, Honduras and Nicaragua. Sept. 16 is Mexico's Independence Day and Sept. 18 is Chile's, as well.
Whether you identify as Hispanic, Latino, Latina or Latinx, UCF aims to celebrate and support students of all backgrounds. In February, the U.S. Department of Education designated UCF as a Hispanic Serving Institution (HSI), with nearly 27 percent of the student body being Hispanic.
In honor of Hispanic Heritage Month, four Knights share a little about their cultures and how they influence their identities. While these individuals provide some insight on what it's like to be Puerto Rican, Cuban, Mexican and Dominican, it's important to remember that every Hispanic country is diverse and no single experience defines them all.
Cyndia Morales Muñiz '13EdD
Director of UCF's Hispanic Serving Institution Culture and Partnerships
On growing up Puerto Rican:
As a child I always knew I was Puerto Rican. In my home we always spoke Spanish. We read the newspaper from Puerto Rico. I was born and raised in Brooklyn, New York, but my parents are from the island. In a way, I was raised in both places. Whether I'm home in Brooklyn or home in Puerto Rico, I smell sofrito when my mother is cooking. Sofrito is what a Puerto Rican household smells like. I never shied away from my identity; I have always been proud of who I am.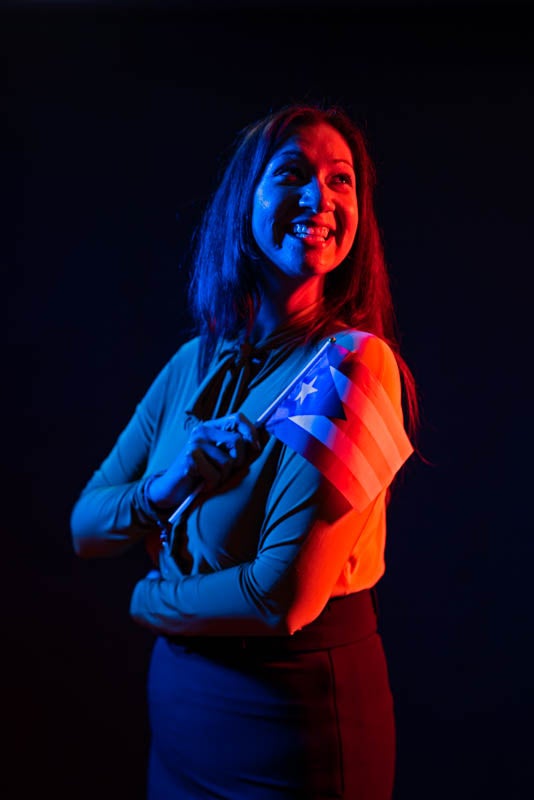 On leading Hispanic focused initiatives:
I've always had a strong interest in the sociology of education. I always wanted to improve the educational journey for Latino students. I earned a doctorate in educational leadership at UCF. Now through my role here, I provide strategic leadership to our university with regard to our Hispanic Serving Institution identity, the various efforts that support those objectives and steward National Partnerships that help advance our goals for Latino student success.
On the significance of being Hispanic:
There is a wide spectrum of diversity across Latin American cultures, but we share a similar history. We share a cultural mixture of indigenous, Spanish and African people. We celebrate our culture year-round, but Hispanic Heritage Month is a time of year where there is focused attention on the contributions of Latinos in the United States. Puerto Rico is a small island, but we have contributed to the success of the United States in big ways. We're a very talented community, full of strength. Although Puerto Ricans are not considered immigrants, due to having received U.S. citizenship in 1917, my parents did have the experience of moving from one cultural experience to another. They struggled a lot. They didn't speak English, so they found work in a factory and landscaping. It was hard for them. My parents were and still are my motivation. I have dedicated my career to them because I want them to be proud –– I want them to know the sacrifices they made way back when were totally worth it. And I think they feel that way. The strength I carry every day, I draw from my family. It's hard to describe why I'm so proud to be Puerto Rican –– there are numerous reasons. All of which put a smile on my face and warm my heart.
---
Ernest Gonzalez
Civil engineering junior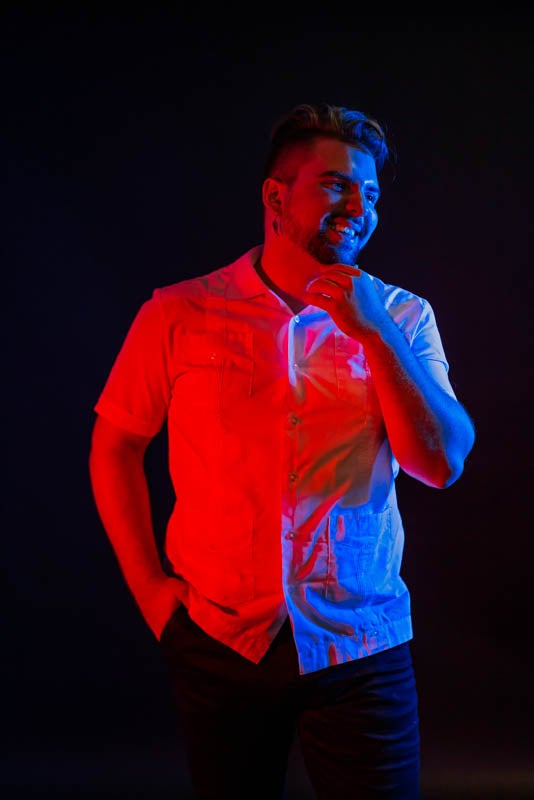 On moving to America:
I moved to Florida from Cuba when I was 9. Right away the difference was night and day. The advancement in technology here, the amount of cars you use –– everything is different. Even the smell is different. We moved to Hialeah, which is close to Miami, for better opportunities. But to me, it seemed like 90 percent of people there were Cuban so it was nice. In Hialeah, there are so many places to get cafecito, a very strong, sweetened espresso shot. Cubans drink cafecito like water. Wherever we went, even when waiting in line, there usually was someone handing them out. It was a piece of home.
On his educational journey:
I learned English through ESOL [English for Speakers of Other Languages] classes. I had a heavy accent for six years, but the classes really helped. I was able to advance from that program and get into regular classes, then AP [Advanced Placement] courses. The fact that my parents came here for better opportunities was always in the back of my mind. Cubans are very much about persistence, trying to give a better life to their children and bettering themselves. Once we moved, I didn't go back to Havana for nine years. The same potholes I use to play in as a kid were still there. There's a lot of deterioration in the streets and homes. It really made me sympathetic to that aspect of people's lives. Seeing that, along with my passion for math and science, made me want to study civil engineering. I came to UCF for college because I wanted more opportunities for growth and to be in a diverse community.
On Cuban culture:
Cubans definitely like to get together, make noise and party. We love to have friends and family over. Even if we were celebrating things that are mostly American, such as Thanksgiving, we make lechon (pork) and arroz congri (rice and black beans cooked together) to still bring in those Cuban traditions. That's just another excuse for us to have another Cuban party. We love to dance. Whenever I hear salsa I automatically start dancing. I'm proud because it's this little country that's made a difference. A little country that you hear about artists everywhere. Wherever we go we try to leave a footprint and make the best of things.
---
Sonia Arellano
Professor of writing and rhetoric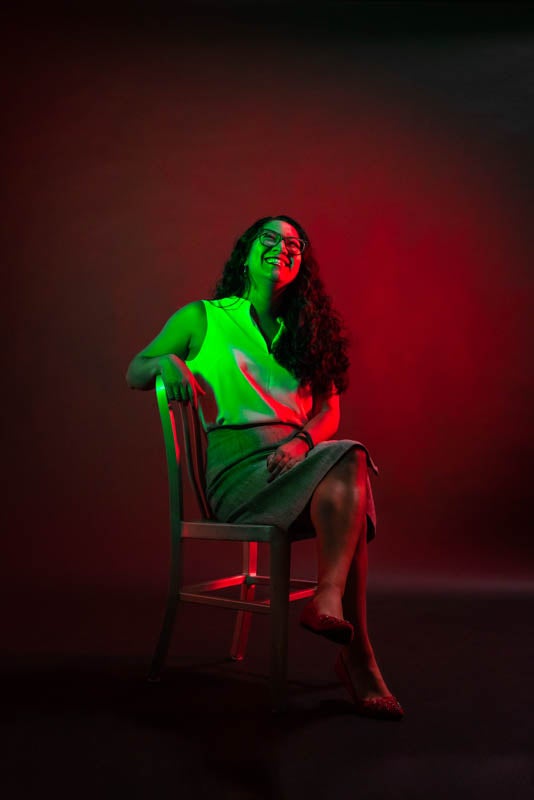 On dual identities:
I'm a third generation Texan, but my family is from Mexico. As a kid, my grandfather was hit at school for speaking Spanish and made fun of for bringing tortillas instead of white bread sandwiches. So they really Americanized my parents –– or tried to. But I definitely grew up very culturally Mexican. For Christmas we had tamales, but then we also had a regular American Thanksgiving. It's important for me to demonstrate I'm just as American as everyone else and I can still appreciate my heritage. So to me, being Mexican means living in multiple worlds. I've kind of always struggled with that. Growing up, my grandparents would speak Spanish and my parents would respond in English. I didn't speak Spanish until about 10 years ago when I was living in Spain. Even though it's a second language I learned as an adult, it's a commonality I now have with my parents.
On geographic influence:
People forget what a large country Mexico is and that it's actually a super diverse country. There are black Mexicans and blonde-hair, blue-eyed Mexicans. In places in the U.S. there's an assumption if you're brown you must be Mexican. And that's a disservice to Mexicans and other Latino groups. I grew up in Austin and realize now it's pretty white. Austin is in a border state, but it isn't a border town. The first time I remember visiting Mexico I was eight, but eventually we stopped going to see family. I come from a background of migrant farm workers. Although my family is Texan, they always immigrated to work in the fields. My family has made some really great contributions here in the United States. A lot of their work ethic and their community building has been a result of their background and where we've come from –­ and that makes me proud to be Mexican. So I was always interested in migration. I'm writing a book on my first research project based on a group that makes quilts out of clothing left behind by migrants crossing the U.S.-Mexico border in Tucson, Arizona. Tucson is a special place to me because I completed my Ph.D. there. It's also about 60 miles from the border, so I was significantly closer to border issues there than when I was growing up.
On representation in the classroom:
I did not have a Latina professor until I was in my first year of my Ph.D. That was really impactful because there was a long time where I just thought, "Oh I can't do this," because I didn't see anyone who looked like me doing it. I think about how I might be the only Latina professor that students encounter during their time in college. Simply by being ­–– marked as a brown person, as a Latina –– I always see myself as kind of disrupting the norms of universities simply by existing. I try to be very open about who I am and my background with my students, about being Mexican, living in Spain, traveling by myself and pursuing a Ph.D. because I want other marginalized students to feel, "I don't know anything about this maybe I can talk to her about it." I try to be a model for possibilities.
---
Vanessa Alvarez
Human communication senior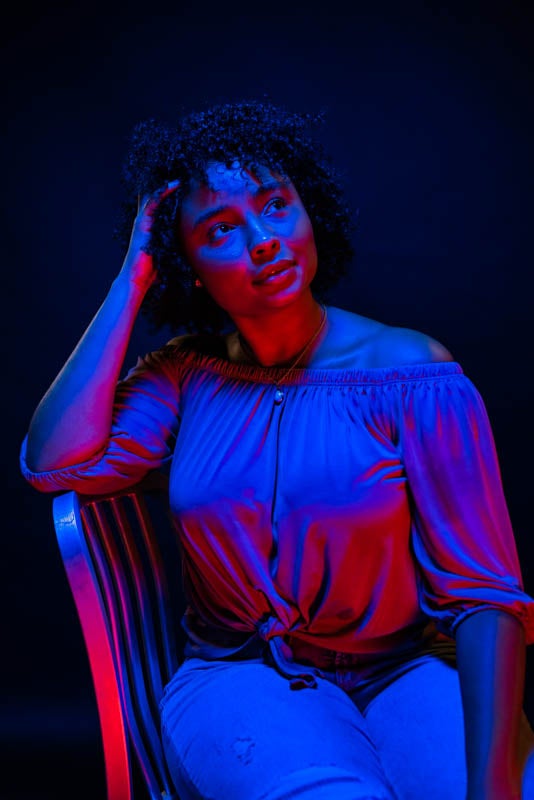 On growing up Dominican:
Being Dominican means I can be in touch with part of who I am. Even though I was raised in Jersey City, New Jersey, I can embrace the culture from the motherland. Both my parents are from the Dominican Republic. They made us speak Spanish at home, so we'd never forget it and they knew we'd learn English in school. Sometimes it was hard and I had to teach my parents things since they didn't speak English, but it helped me learn independence. We used to go to DR for the holidays every year. Christmas is less about Santa for us since it's so tropical and fun there. For some people, Three Kings Day, which celebrates the Three Wise Men on January 6, is a bigger deal –– but I don't celebrate the holiday. I have a lot of family, so I just loved being there and spending time with them. Every time we see our parents, grandparents, aunts or uncles we pay them the utmost respect and say "bendición." You say it to ask for blessings. Then they say, "Que Dios te bengida," which means "May God bless you." Other Hispanic cultures do it too. It's a big deal to give elders the upmost respect.
On her major and media:
I was drawn to communications because I love speaking about things I'm passionate about. I'm studying human communications with a minor in mass communication. I came to UCF because it has so much to offer for my major and it's a big, diverse school. We're seeing Hispanic culture represented more in media. I love it and think it's needed. It feels good to see we're having better representation for what the world really looks like. There's still work that needs to be done, but it's good to see other races, experiences and backgrounds being shown.
On things that make being Dominican special:
Sometimes I wear this necklace made with larimar –– a rare blue stone only found in DR. It was my mom's. It's something you see in jewelry stores and tourist shops a lot, but I think it's cool that it's unique to the Dominican Republic. Merengue and bachata are both from the Dominican Republic too. Merengue is very upbeat and fast. Bachata is a lot of love songs and it's a lot slower. You dance everywhere. It's just a way to have fun and bond with family and friends. I feel like every culture is beautiful, but I'm so proud to be Dominican because it's such a fun, vibrant culture.