Nearly a year ago, Megan Fish '15 adopted a nomadic lifestyle while she worked for film production company, Square Zero Films. She bought a green 2004 Ford Econoline-350 with 140,000 miles on the odometer, outfitted it with all the necessities of a home and started splitting her time between van-living and couch surfing, bent on chasing the endless summer and meaningful experiences with loved ones.
She didn't realize it at the time, but she made the ultimate home for proper social distancing to weather the storm of a global pandemic.
Now she is camping her way through a cross-country road trip with former UCF women's soccer/current UCLA women's soccer coach Amanda Cromwell as they slowly travel back home from Florida to Los Angeles.
This is their story.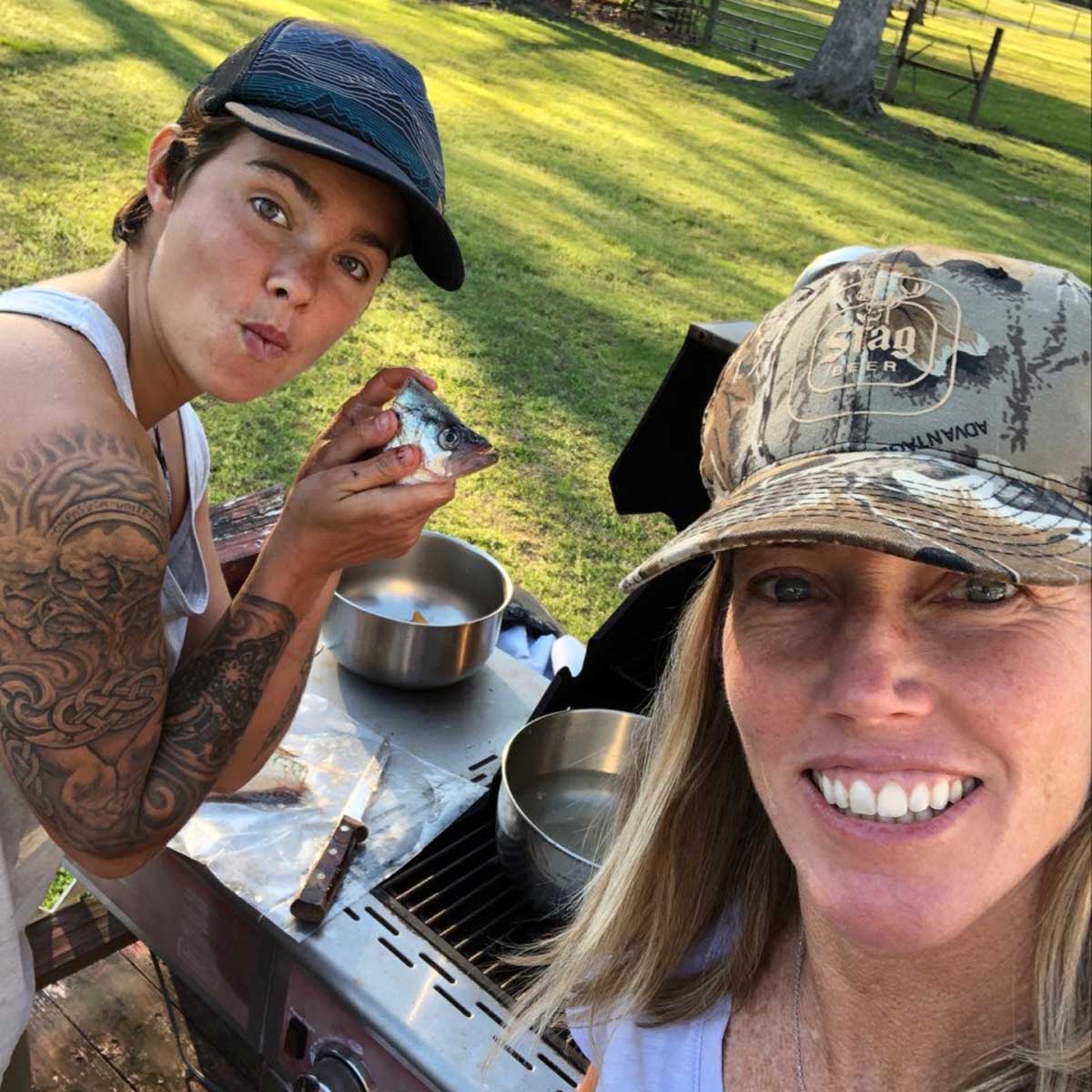 How They Began Traveling Together
Fish: I initially drove out to the East Coast from California in early February because I had this idea — I wanted to tell the stories about all the women coaches who have inspired me. It was going to be called "She in Me." Most of them live on the East Coast. But then all this happened.
Cromwell: I was in Bradenton, Florida, for my [coaching certification] A-license course and planned on staying longer because my mom was in Sarasota. Fish was in Jacksonville, so I told her to come over. Then coronavirus happened and everything hit the fan.
Fish: I had planned to drive back to California in June, so I figured, "Alright, I might as well go now when I don't have a job." There's no work coming in right now with everything canceled.
Life just said, "You're going to go across the country now — and take your time."
Cromwell: I was going to fly back because I needed to take care of my dog, but my friend called needing a place to live. Now I had someone to take care of Bailey, and there really was no rush in getting back.
Fish: It's crazy how all of it worked out. Life just said, "You're going to go across the country now — and take your time."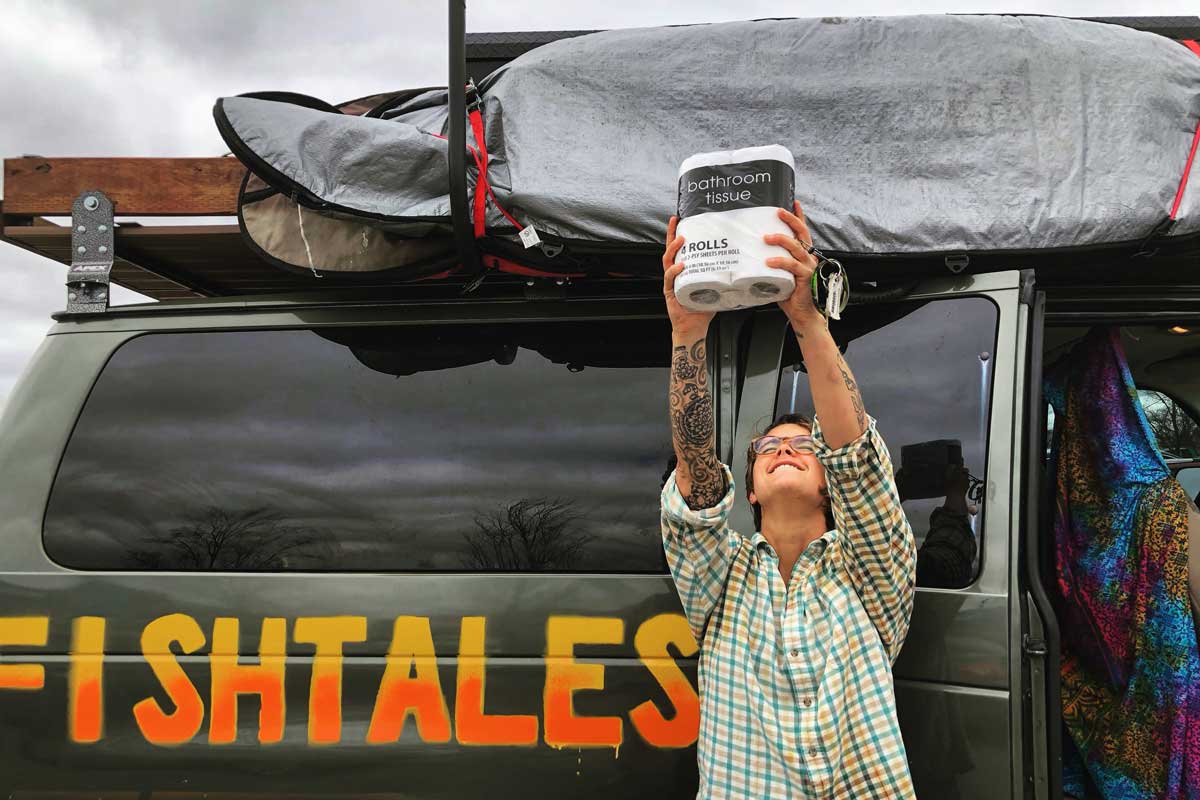 The Journey
They left Sarasota on March 18 and stopped in Jacksonville to pick up Fish's bike and the surfboards she had left behind. They continued to Lake Lanier in Georgia and then stopped at family properties in Asheville, North Carolina; Deep Creek Lake, Maryland; Nashville and Paris, Tennessee. They shared their story while fishing on a boat on Kentucky Lake at sunset.
Fish: California is pretty locked down at the moment, so it's not the best time to rush back, and we're waiting for it to warm up a little bit in the west. There's no insulation in the van, so warm weather is key.
The van has a full-size bed. Underneath is storage. The middle of the van is the living room and kitchen. I have a two-burner stove and pantry. The cooler sits between the driver and passenger seats. On top of the van, I built a platform that kind of acts like a balcony to hang out on. We have a toilet, so it's fully livable. We haven't used the shower yet but if we needed to, it's a 3-gallon pressure pump shower so we could do it that way. It's comfort living. Before I had this, I stayed in a Subaru that I built out, so it was really tight in that.
Cromwell: She named the van Jade Cruz.
Fish: Yes, her name is Jade Cruz. The first trip I took it on was in Sedona, and I met two awesome guys who really just were the highlight of that trip, so I named it after them. I think being on the road, you don't have your tight-knit community as much, but I love people and I love their stories. So it spurs me to talk to people and be open to strangers and give them the space to be them and hear them. I just want to show people that someone cares and they are seen, and I want them to see for themselves how rad they are.
Like today, I met a nice woman at the grocery store.
Cromwell: She wanted to teach Megan how to bag groceries.
Fish: You just realize how impactful those little interactions are when you don't have that many. You feed off of them. Which is particularly true right now. Life kind of paused, so we're trying to make the most of it. It's been really nice to do that, and I think we're all seeing that play out with how the rest of the world is reacting with the isolation in finding ways to connect and be together.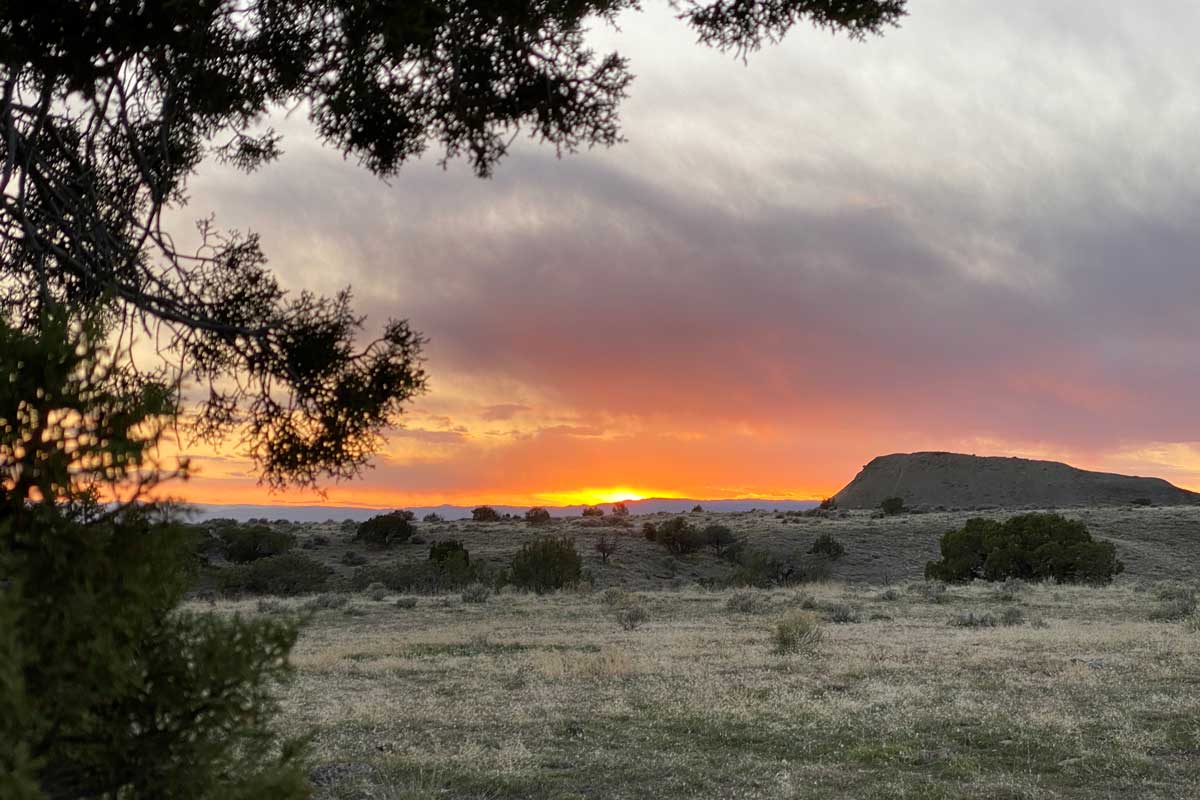 Learning Experiences
They have continued their journey to Colorado and eventually will make their way through Utah and Nevada before reaching their destination. Cromwell checks in with her players and keeps up with her head coaching duties at UCLA through Zoom calls, virtual calendars and the Houseparty app. They're filling the rest of their days by listening to audio books, exercising, fishing for dinner and playing a lot of soccer tennis, a game Cromwell often uses with her student-athletes during training sessions to help hone their footwork by volleying a soccer ball over a net. Cromwell would like for it to be known that she owns their on-going series, 8-2. Fish would like for it to be known that all the scores are close.
Cromwell: I've done a cross-country trip once before with [UCF alum, World Cup Champion and Olympic Gold Medalist] Michelle Akers. We drove from Orlando to Seattle right after the '99 World Cup, I think.
Fish: I've only done it solo, so it's a totally different experience doing it with somebody. We make a good team.
Cromwell: I don't have much camping experience other than going to Mexico with some friends from L.A. So I know how to put up a tent and make a fire. And I know how to drive a boat and fish.
Fish: My family grew up on a lake. On the Fourth of July, my uncle would fish fry. So I know how to clean it and skin it.
Cromwell: I don't know how to do that, but I know how to grill. So yeah, we do make a good team. While on this trip, one thing I've learned about Fish is she can do a lot of things. She has the survival mindset. She changed the oil in her car. I've never done that. I've never wanted to do that.
Fish: You've got to when you're in a van. I YouTube everything. Learning guitar? YouTube. Changing oil? YouTube. Painting my car? YouTube.
I've done the road stuff for a while. I learn so much about myself. I've gotten testy one time on the trip. In the car. And usually I'm very self-sufficient or don't want anybody's help in that way. I could feel it building.
Cromwell: But I got her out of it.
Fish: She did. I just needed to call it out. I was like, "I'm frustrated." I just need to get away from everyone. But she made me laugh, we went on a run together and then it totally diffused. It showed me you don't always have to do it on your own to get out of bad spaces. I've had an awesome friend to share this with. We talk about the weight of everything that's going on. We laugh about random things together. This has been a good learning experience in a lot of ways.
There's a lot of stuff going down that nobody planned for or wanted or can control. We aren't doing any of the things we're used to. But we're just rolling with it, and I think that's why we're enjoying the experience.
Cromwell: There are challenging times, for sure, but I'm very grateful for this opportunity. If I was back in L.A., I'd be fine at home, but probably a little more worried than I am currently. Because right now I'm on a boat on a lake. It's sunset. There's no one out here but us. How is this real life right now? I've been able to see my family. I just had a Zoom call with my friends from high school. Normally that quality time only happens around the holidays. This definitely taught me to take your opportunity when you have it. If Megan wasn't there and said, "Hey, I'm going to drive back," I would have flown back that week and wouldn't be having these experiences.
Fish: We listened to a talk that her friend, Cori Close, during the Power of Positive summit. She coaches UCLA women's basketball. One of her big things was how events happen and what's your response? And your response determines the outcome. I felt like that was so appropriate. It's extremely relevant right now. There's a lot of stuff going down that nobody planned for or wanted or can control. We aren't doing any of the things we're used to. But we're just rolling with it, and I think that's why we're enjoying the experience.