For UCF alumna and 2022 Miss Universe Jamaica title winner Toshami Calvin '19, honoring her Caribbean heritage is fulfilled both on and off the performance stage. Here the Jamaican model and advocate for children explains how her Caribbean heritage has played a pivotal role in her upbringing, the values she exemplifies, the positive impact she aims to make on the world and more.
Can you tell us about your Caribbean background and where you grew up?
I am Jamaican. My parents are from St. Thomas, Jamaica. I was born in Kingston but raised in Bath, St. Thomas, Jamaica. The house I grew up in was so unique. There was a spring around the corner, a river running behind it, and fruit trees, plants and flowers surrounding it.
What is your fondest childhood memory?
I was a huge daddy's girl and loved anything that allowed me to spend time with my dad. Since his passing, all of my memories with him have become something that I cherish and feel blessed to have. He was a football (soccer) coach, so going to practices, cookouts at the river with the team, beach football days ("fi wi sinting") and watching the fireworks in Kingston to bring in the New Year were all special activities that excited me as a little girl.
What makes your proud to be Jamaican?
I am proud to be Jamaican because of our rich culture, food, history and what makes Jamaica fantastic: the people. Our resilience, determination and positivity are unmatched. We are able to endure insurmountable challenges, yet we are among the happiest people in the world. We all seem to unconsciously take a note from the legendary Bob Marley's playbook, "Every little thing, is gonna be all right."
June is National Caribbean American Heritage Month. What does this mean to you?
The month is an opportunity to honor and learn about the shared history and similarities between Caribbean countries and the United States. Caribbean people have contributed in various ways helping with the development of the U.S. This shows that being an immigrant doesn't limit you in what you can achieve, disqualify your contribution or your ability to be acknowledged for it. Hard-working individuals of the diaspora are given a moment to be recognized, appreciated and honored for their contribution to the development of the country they now live in.
How did you become interested in modeling?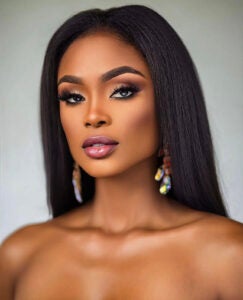 Modeling is something that I have always been interested in and worked on as a hobby in some capacity. Growing up, I loved watching the reality television show America's Next Top Model and would follow along as the girls learned how to walk the runway while Tyra Banks taught them how to "smize" — smile with just your eyes — and all her other amazing modeling secrets.
Despite having the interest, I was reserved and lacked the confidence to fully explore modeling in a professional setting. Once I became a student at UCF, I joined the UCF Chapter of FACES Modeling Troupe Inc. — the largest and most dynamic modeling organization on the East Coast. I learned a lot about print, runway techniques, mechanics, fashion concepts and modeling, which helped to build my confidence. Through FACES, I performed in my first runway show, attended modeling conferences, and gained a network of brothers, sisters and friends.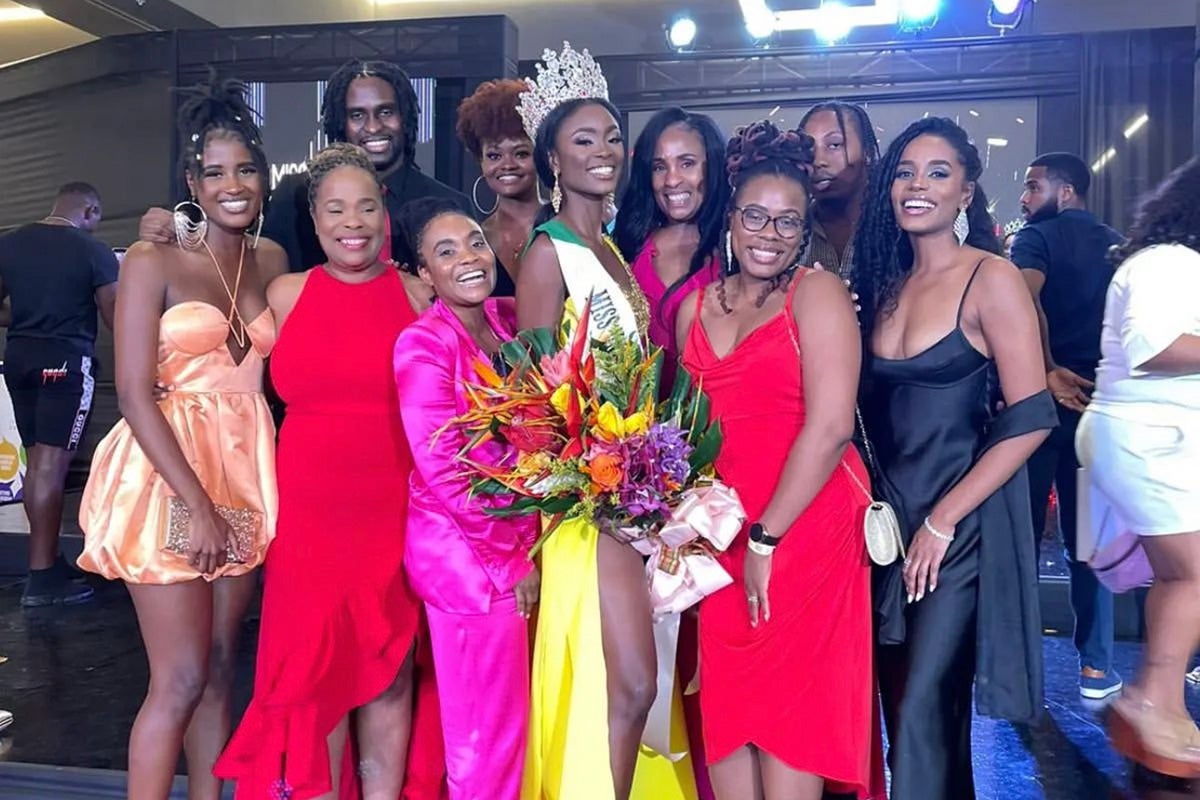 After being crowned 2022 Miss Universe Jamaica, how does it feel to represent the island as the title winner?
It is and has been an honor and an amazing experience to be able to represent my island, my birthplace, my home — Jamaica. For that representation to be seen, appreciated and accepted by my people in such a positive way has been a heart-warming and quite overwhelming experience.
What was your experience like competing on an international stage at the 2023 Miss Universe pageant?
I was able to represent myself in a way that made me proud of my personal growth and development, while representing my country in a way that made Jamaicans around the globe proud. I was provided with a platform to showcase my passion for autism awareness and I used it to start conversations about children with disabilities and children on the autism spectrum. I also took full advantage of being in the same room with strong, smart and beautiful women from across the world. I learned about them, their countries and their cultures while sharing my own heritage. I found similarities where least expected and created beautiful friendships.
In what ways have you positively used your platform as Miss Universe Jamaica?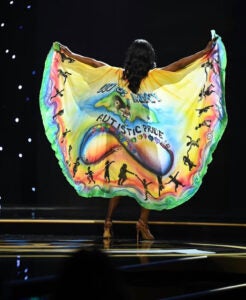 I have used my platform to raise awareness for children with disabilities, more specifically, children with autism. I am actively working with the Jamaican Autism Support Association and the Jamaican Counsel for Individuals with Disabilities, and I am Gender Ambassador with the Bureau of Gender Affairs. Also, in August, I will be hosting my second annual "Every Mikkle Mek a Muckle" school supply/clothing drive in my home community of Bath, St. Thomas.
Before competing in the Miss Universe Jamaica pageant, you've had a desire to help others through your health sciences studies. How has that passion grown?
My little cousin, KiKi, has cerebral palsy and is immobile and non-verbal. While growing up, Kiki had a physical therapist who provided services at our home. I saw firsthand how much the physical therapy sessions helped her. Since then, I've wanted to pursue a career in physical therapy to help others in the same way KiKi's therapist helped her.
While enrolled at UCF, I became more interested in psychology, especially after my youngest cousin was diagnosed with autism spectrum disorder. I wanted to learn more about autism and work with children on the spectrum. I began working as a registered behavioral technician and fell in love with the applied behavioral analytics (ABA) field. I now plan to complete my master's degree in ABA to continue working with children on the spectrum and positively change as many lives as I can.