University of Central Florida students are helping improve lives in Orlando's Parramore neighborhood – one of the region's most critically underserved communities – while also gaining valuable experience that will make them better teachers.
For nearly 15 years, UCF students and faculty have been boosting childhood literacy rates and adult parenting skills in the community just west of downtown. Three separate programs staffed by UCF students target children from the cradle through sixth grade – and their parents – when early education skills can have the greatest influence.
"If we can have a positive impact here and help lift them to the next level, they're much more likely to succeed later in life," said Judith Levin of the College of Education and Human Performance.
At the same time, the UCF students who are studying to become teachers are getting the kind of experience that can't be found in a university classroom.
"It's hands-on experience, probably the closest you're going to get until you have your own classroom," said future teacher Rebecca Montoya, a junior at UCF who spends her Saturdays with kids at a reading camp.
The futures of Parramore's children and UCF's education students are so entwined that several UCF classes require students to teach in the neighborhood programs.
"This isn't just a feel-good program," said Timothy Blair, professor emeritus in the College of Education and Human Performance. "We work the UCF students and we work the children."
The programs are operated under the umbrella of the Parramore Kidz Zone (PKZ), an initiative launched by the city of Orlando in 2003. PKZ is modeled after the renowned Harlem Children's Zone and has shown remarkable success at reducing juvenile crime, teen pregnancy and high school dropout rates.
There are three programs housed in different buildings in the heart of Parramore, each of them on Saturdays.
Saturday Reading Camp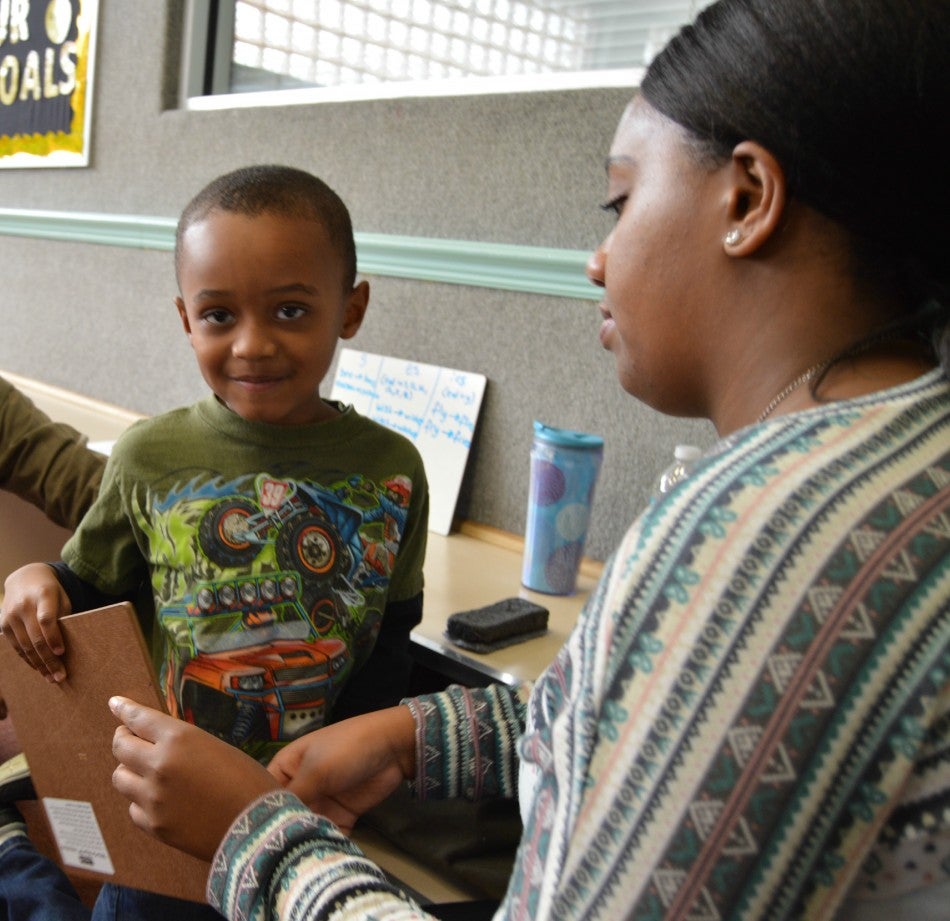 UCF junior Ashley Newsome reads to a kindergartener during Saturday Reading Camp at the John H. Jackson Community Center in Parramore.
When Tamia Thomas first came to the Reading Camp four years ago, she had no interest in reading. Now it's all she talks about.
"I have a whole big shelf of books," said Tamia, a fifth-grader who can often be found reading a mystery during her school lunch period.
Her mother credits the Reading Camp, which is held at the John H. Jackson Community Center.
"It was very hard for her in the beginning. She didn't like to read. They helped her and taught me to help her," Tanita Collins said. "It's awesome."
Blair created the Reading Camp as a way for his students to apply the strategies they learned in the classroom to a real-world environment. He has since retired from UCF, but still helps oversee the Reading Camp with the help of adjunct professor Dana Vaughan.
During the 11-week program, children in kindergarten through sixth grade receive 60 to 90 minutes of reading lessons. The kids are paired with UCF student teachers on a one-to-one or one-to-two ratio, a far greater level of attention than public schools are able to provide.
At the same time, parents participate in a Parent Education Program that teaches them how to teach reading in the home and to be effective advocates for their children at school.
"Most of the moms have been here multiple years," Vaughan said.
Milk and Muffins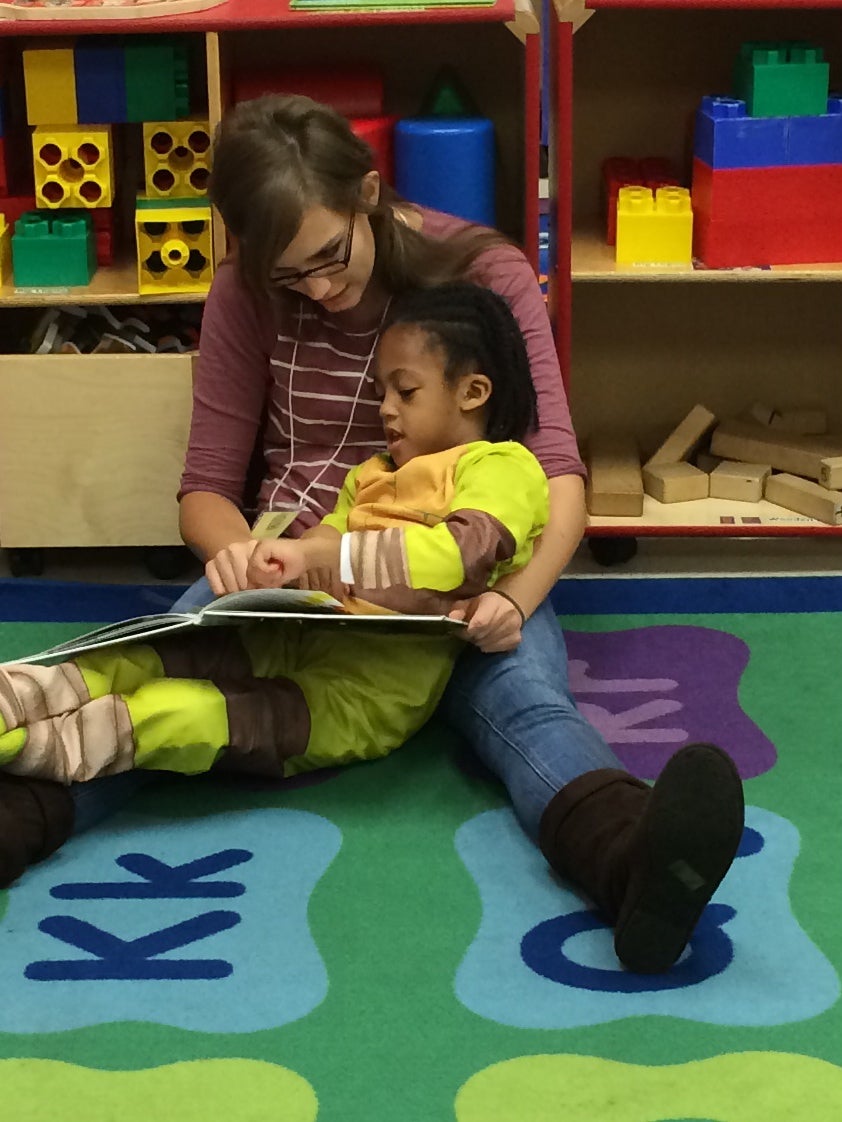 UCF student Brooke Rusoff teaches reading skills to a child in the Milk and Muffins program at the Dr. J.B. Callahan Neighborhood Center in Parramore.
Judith Levin, undergraduate program coordinator in early childhood development and education, started the Milk and Muffins program in Spring 2014 as a way to reach younger children.
"We work with them when they are 3 years old, before they're already struggling in the fifth grade," Levin said.
Every Saturday for eight weeks, children from pre-kindergarten through age 6 join UCF students at the Dr. J.B. Callahan Neighborhood Center. The UCF students, who are seeking their bachelor's degrees in early childhood education, play with the children, but the playtime is focused on reading and pre-reading activities. The children are given a new book every week.
Like the Reading Camp, parents in the Milk and Muffins program meet with another teacher who stresses the importance of reading to their children and how to choose culturally appropriate books that will engage their kids.
Each session ends with everyone – parents, children and 25 UCF students – in a big circle. Parents are a key part of ensuring success for the program – and their children.
"It makes them feel good about learning to read," Levin said. "It needs to feel like they're safe there, and it's not the big university coming in and telling them what to do."
Baby Institute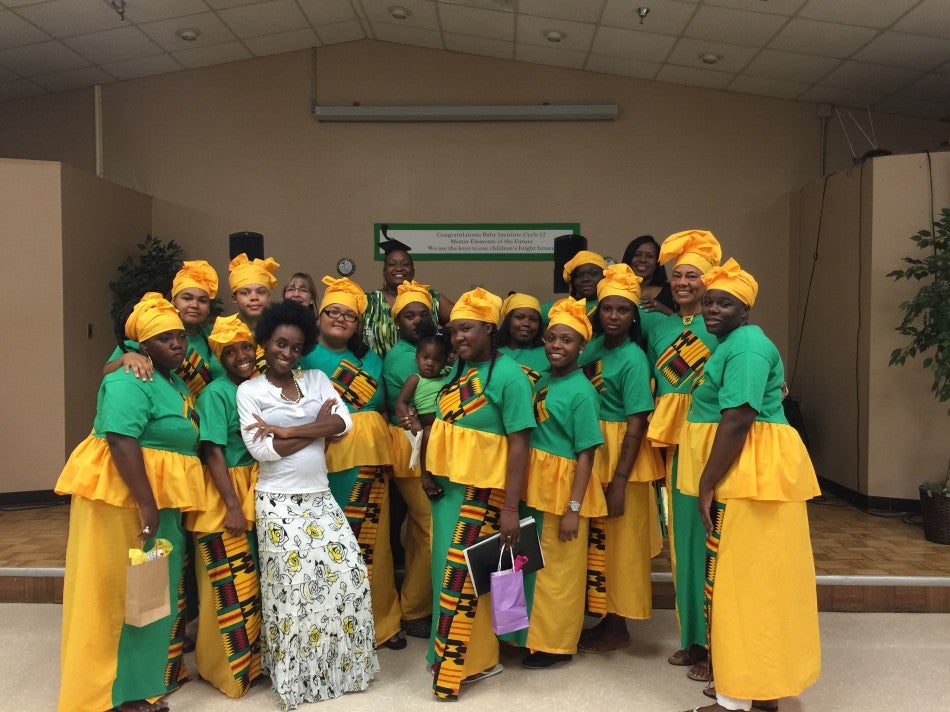 Parents and teachers celebrate a recent graduation at the Parramore Kidz Zone Baby Institute.
Three times a year, a new set of 15 mothers and fathers from the Parramore community come to the Nap Ford Community School for the PKZ Baby Institute.
PKZ Baby Institute is operated by the Early Learning Coalition of Orange County in partnership with the city of Orlando and the Ounce of Prevention Fund of Florida.
The nine-week intensive parenting program focuses on brain development, positive discipline and community pride, with the goals of helping parents be their child's first teacher and increasing school readiness. Parents in the program have children from birth to age 5.
The program was launched in Spring 2011. Levin developed the curriculum for it after visiting a similar program run by the Harlem Children's Zone. She continues to help the teachers who work with parents, and most Saturdays walks back and forth between the Baby Institute and the Milk and Muffins program two blocks away.
UCF students in two courses are required to observe and interact with parents who attend the Baby Institute, as well as their children. Some students continue to volunteer there after completing their coursework, Levin said.
Parents also remain engaged through a Baby Institute alumni program that reinforces the skills they've learned.
Together, the three programs are changing lives for the better – for Parramore families and UCF students.
"Everyone benefits," Blair said. "The children benefit, the parents benefit, and the students get wonderful multicultural experience."
For more information about these programs, visit the Parramore Kidz Zone website or Facebook page.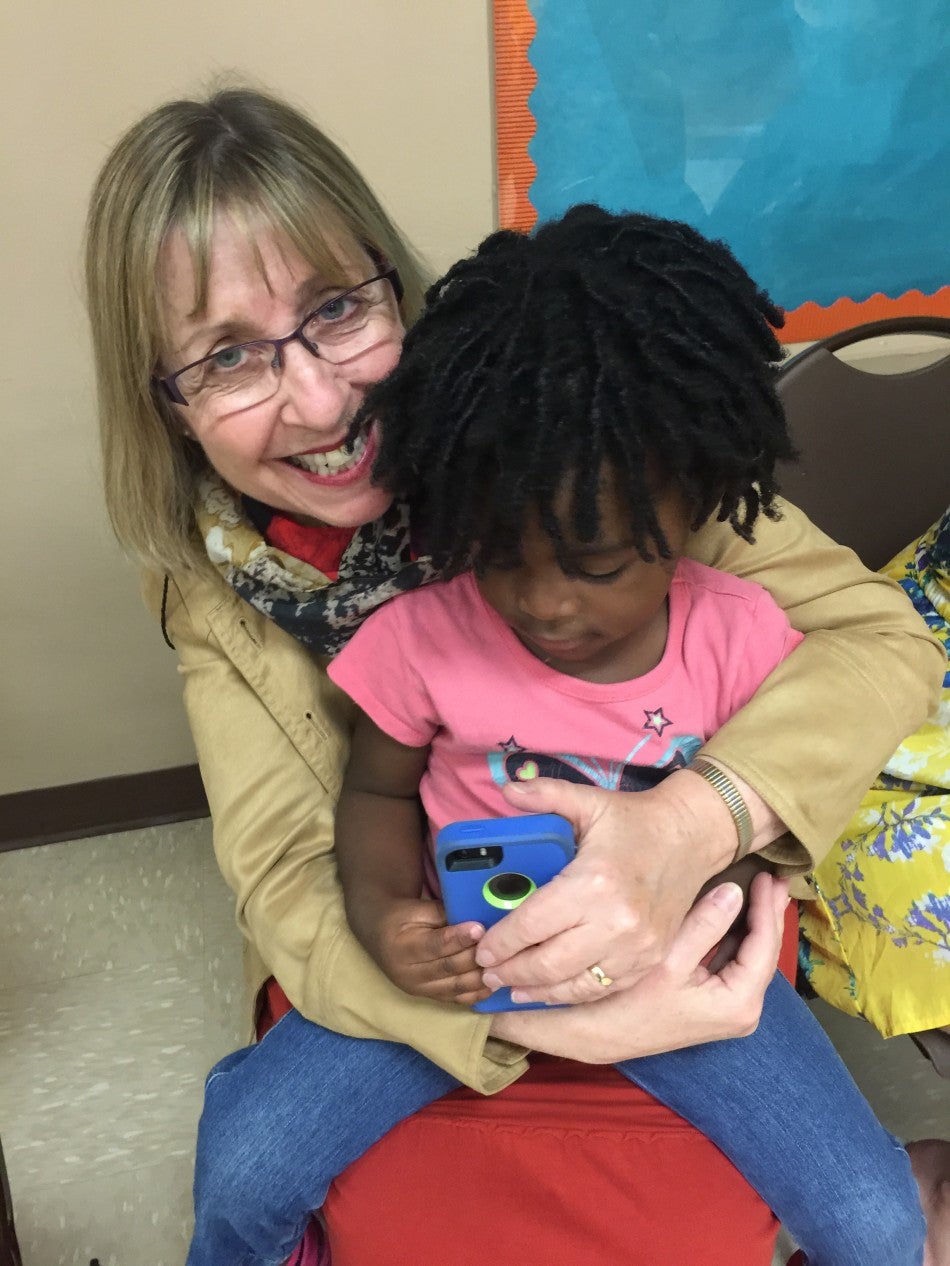 A child in the Milk and Muffins program sits on the lap of Dr. Judith Levin of UCF's College of Education and Human Performance.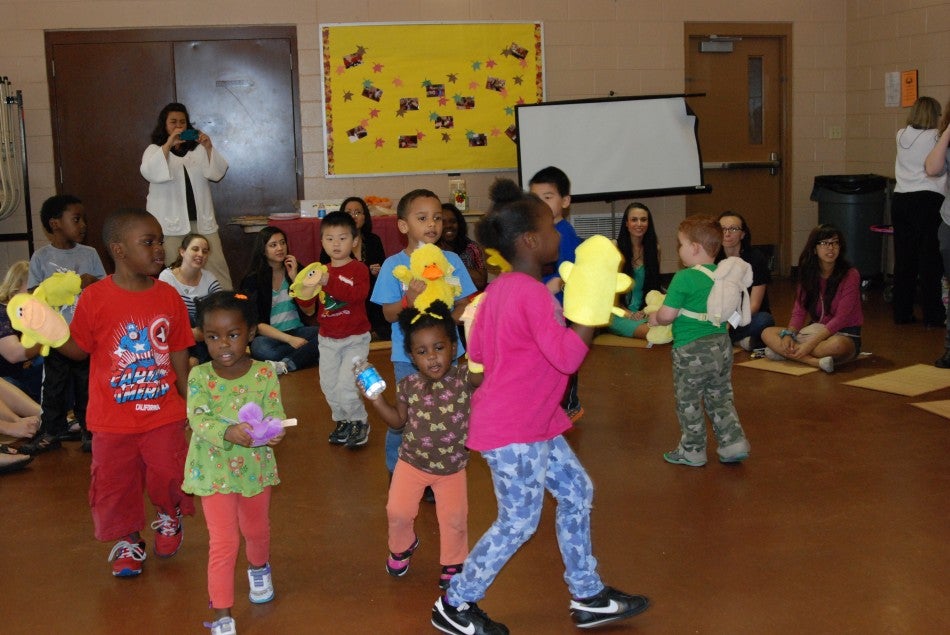 Children in the Milk and Muffins program participate in the "Closing Circle" at the end of class.