International reporting by Michael Schwirtz '03 recently earned him one of journalism's top awards, and his journey to this moment started, in part, with a desire to stay close to home.
The DeLand native, political science graduate and Burnett Honors Scholar started globe-trotting when he was still in high school, including summers abroad in London and Europe. When it came to picking a college, though, he chose the university in his backyard.
"Like a lot of students I didn't have a clear sense of what I wanted to do. But I started with studying Russian and German at UCF," says Schwirtz, who won the Pulitzer Prize alongside his New York Times colleagues Dionne Searcey and David Kirkpatrick for investigating Russia's proxy wars.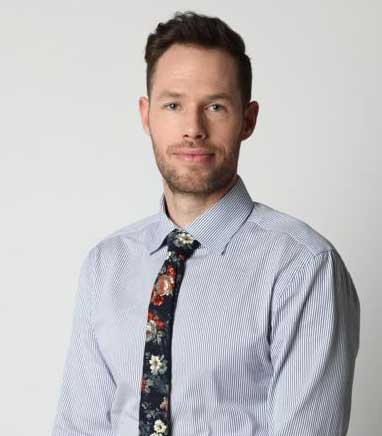 The poisoning of former Russian spy Sergei V. Skripal in 2018 prompted Schwirtz to begin digging into Russia's methods of silencing traitors and spies. His work revealed a team of Russian assassins working across Europe.
Years before diving into political intrigue, Schwirtz had an idea he would pursue a career as a diplomat. Political science classes in topics like security studies, intelligence and military conflict broadened his perspectives and gave him greater context to the world he had started exploring. It was the faculty, however, that truly cemented his passions.
Schwirtz clearly recalls speaking with a federal recruiter at a job fair around 2003 and mentioning his skills in Russian. The war in Iraq was just starting at the time, and the recruiter told him Russian wasn't worth pursuing. Middle Eastern studies and Arabic were the future, the recruiter insisted.
Schwirtz's professors told him to ignore the advice and pursue his interests. That advice led Schwirtz to Ukraine for his first embassy internship. It was a dream job for Schwirtz, but, as he found out, not what he actually wanted to do. A political post often requires a diplomat to promote the official stance of the current administration, and that was not something Schwirtz felt comfortable doing.
"Wild and indescribable." — Michael Schwirtz's reaction to winning Pulitzer Prize
He found that freedom in journalism; a connection at the New York Times bureau in Moscow led him to a research position. Gradually he worked his way up to landing a job writing for one of the biggest names in the news business. Along the course of his career, Schwirtz was nominated two other times for a Pulitzer.
Schwirtz said he uses journalism as a tool to learn more about his interests. It opens doors to new places, and introduces you to people you wouldn't normally meet. That's what he values the most about journalism.
Schwirtz calls winning the storied prize "wild and indescribable" but a validation of pursuing your dreams. Listen to your professors, and find mentors willing to train you, Schwirtz says.
For now, Schwirtz is covering one of the biggest stories of the century with the global pandemic. But he looks forward to some day returning to reporting on Russian spies.
"There's a lot more to uncover," Schwirtz says.