The United Nation's Year of Glass kicks off its United States celebrations today (April 5) with a host of activities at our nation's capital.
The American Ceramic Society organized the Year of Glass Conference, which runs April 5-7. UCF College of Optics and Photonics Professor Kathleen Richardson, who helped lobby and plan events for the international kickoff in Switzerland in February, chaired the group that planned the Washington, D.C. conference.
The event brings together heavyweights in private industry, such as the CEO of Corning, Inc, with academic institutions, such as UCF and MIT, government agencies, such as Defense Advanced Research Projects Agency (DARPA) and the U.S. National Science Foundation, as well as artists like Dale and Leslie Chihuly, known for their beautiful glass sculptures. The goal is to showcase and educate the community about the important role glass plays in the world.
The U.N. has designated International Years since 1959 to highlight industries, concepts or ideals that promote its objectives. The proposal for the year of glass was led by the International Commission on Glass, an international association of scientists and technologists, research centers, universities, and companies working to promote technical understanding and cooperation in the field of glass. Yearlong activities are planned to celebrate and to showcase the technical, economic, cultural and artistic impact of glass.
While glass is often thought of in artistic ways, it has applications critical to advancing technology. For example, today glass provides the optical fiber backbone of the internet and phone communications, energy efficient windows, lenses for cameras, electronic device displays, wound healing treatments, and much more.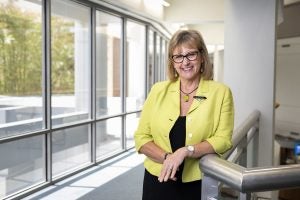 "There are so many dimensions to glass from the highly technical to the purely aesthetic," Richardson says. "The program will focus on the impact of glass on life as we know it, from the humble beer bottle to the sophisticated communication we use every day. We are excited to bring together leaders from industry, government, academia, and the arts community."
Richardson is a Pegasus Professor of Optics and Materials Science with joint appointments in the College of Optics and Photonics and the College of Engineering and Computer Science. She's been at UCF 23 years and previously worked at universities in France and Germany as well as at Clemson University in South Carolina. She has been recognized with numerous awards from industry and professional organizations and published more than 275 peer-reviewed articles. So far, she has 23 patents over her career.
Among the scheduled speakers at this week's conference are:
Wendell Weeks, CEO of Corning, Inc.
Sethuraman Panchanathan, director of the NSF
Stephanie Tomkins, director of Defense Advanced Research Projects Agency (DARPA)
Dale and Leslie Chihuly, world renown American glass artists
This week's conference builds on the international kickoff event in February. UCF Optics Professor Leonid Glebov gave a presentation during that event.
"This presentation was to demonstrate that in addition to common properties of glass — transparency and chemical durability — sophisticated holographic optical elements made from photosensitive optical glass can dramatically improve our lives," he says. "For example, laser pulse compressors invented at UCF are now used in the whole world for laser cataract surgery. Glass is much more useful than people realize."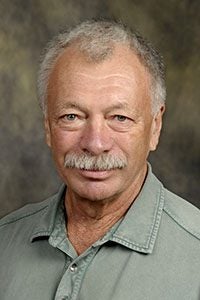 Glebov joined UCF in 1995 and has published more than 400 scientific journal articles. He also developed technology that resulted in 14 U.S. patents. His area of research is related to optical properties of glass including holographic optical elements and semiconductor solid state and fiber lasers controlled by volume Bragg grading. In 1999, he helped launch Optigrate Incorp. The company developed and fabricated holographic optical elements based on technology licensed from UCF. IPG Photonics acquired the company in 2017.
Recordings of most of the sessions will be available to the public at no cost beginning April 11 at the American Ceramic Society website.