Complete electronic medical records are vital to patients who need coordinated care from multiple providers. Such records are also needed for doctors who seek insurance reimbursements for their services.
But often those electronic records are incomplete, which isn't good for patients and means doctors often have to file multiple times with insurance companies to get paid. That's lost time and revenue.
A professor at the University of Central Florida has developed a computer model that allows healthcare facilities to determine how complete their patients' electronic records are in real time. Once doctors or their front office staff can spot the issues, they can address them. That would translate into more complete information so doctors can make better decisions about patient care. Also, this technology should translate into better reimbursement rates.
"Our method doesn't spot what is missing in each individual electronic record," says health management and informatics Associate Professor Varadraj Gurupur, who was assisted in this pursuit by Ayan Nasir, a doctoral student with the UCF School of Medicine. "But it gives each record a rating of how complete it is based on what's missing. For example, if a work phone number is missing, that's one score. But if blood test records are missing, that's a higher score because that data is more important in the treatment of the patient. I think this is a valuable tool for patient care, but also for rural clinics that really need to be sure to get reimbursed for their services."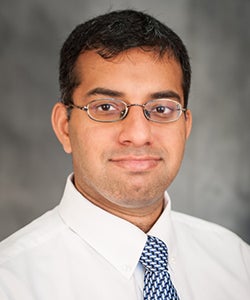 These rural clinics often struggle, Gurupur says. Cash flow is always an issue and can make the difference between staying open and closing. That often leaves residents who live in these areas hours away from the next closest medical care facility.
The usefulness of this technology and possible commercialization opportunities were investigated with the financial support of the National Science Foundation I-Corps grant, and the university has now received a patent. That means it is available to license and that healthcare offices and hospitals can begin using it.
Gurupur, who is a computer scientist by training, recognized the need for the technology after working in a hospital administration office doing data processing while he earned his master's degree in computer and information sciences at the University of Alabama at Birmingham. Because he knew computers, he was soon finding ways to connect systems and he started to spot gaps.
He joined UCF in 2014. Thanks to the I-Corps grant he obtained in 2019 he was able to conduct a national survey, which looked at the challenges with standardizing electronic health records. He and his team members spent seven weeks traveling and interviewing healthcare professionals at conferences to discuss the challenges and discovered his idea could potentially make a difference for patients and doctors.
Gurupur has multiple degrees including a doctorate in computer engineering from the University of Alabama at Birmingham. Before joining UCF he was an assistant professor at Louisiana Tech University and Texas A&M University – Commerce. He also had industry experience having worked in multiple computer-related positions at the Alzheimer's Disease Center in Birmingham and the UAB Hospital. Aside from teaching and conducting research at UCF, Gurupur currently works as a walk-in researcher at Veterans Affairs in Orlando.