A University of Central Florida research team has been honored by a national transportation advisory board for their work on wrong-way driving.
The team, which includes UCF College of Engineering and Computer Science Professor Haitham Al-Deek and postdoctoral researcher Adrian Sandt '14 '18PhD, will be honored at the 2022 Mid-year Committee Meeting held in Vienna, Austria this summer. They will receive the physical Best Young Professional Paper Award from the Transportation Research Board during the board's annual meeting held in January 2023 in Washington, D.C.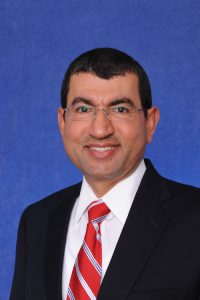 Their paper has also been published recently in the Transportation Research Record: Journal of the Transportation Research Board.
This is the sixth year that Al-Deek's team has received an award from the Transportation Research Board Freeway Operations Committee for their work on wrong-way driving. In total, they have won nine best paper awards on wrong-way driving research within the past 10 years.
Al-Deek is an expert in transportation research, including work in traffic safety and operations; intelligent transportation systems; and optimization techniques in transportation engineering and planning. He was also recently honored at UCF's Founders' Day for his 30 years of service at UCF.
"We are very glad to have received this award as it shows that our research is respected by the freeway operations community," Al-Deek says.
The new paper focuses on analyzing and modeling wrong-way driving detections on toll road exit ramps while examining specific details to identify potential reasons why drivers might make certain wrong-way driving maneuvers.
The lead author of the paper is Sandt. He has been a part of Al-Deek's research team since his time as an undergraduate in 2012. Although his main area of focus is wrong-way driving, he has also researched transit signal priority, highway advisory radio, intersection safety performance functions, and disabled and abandoned vehicles.
Ever since he was a child, Sandt has always been interested in cars and engineering, leading him to pursue civil engineering at UCF.
"The first transportation-related course I took was Professor Al-Deek's Highway engineering class," Sandt says. "This class increased my interest in the transportation engineering field and also led to Professor Al-Deek recruiting me to join his research team."
By showing the likely causal factors of wrong-way driving, such as more exit ramp lanes, higher exit street traffic volumes, and the presence of a toll booth on the exit ramp, this paper can help transportation agencies make appropriate efforts to mitigate wrong-way driving, reduce crashes and save lives, Sandt says.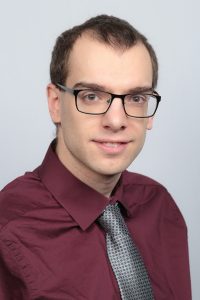 The ability to apply knowledge and skills to real-world situations and improve the lives of the general public is what inspires him to continue researching wrong-way driving and other topics related to traffic safety and operations, Sandt says.
Coauthors of the study also included Department of Statistics and Data Science Professor and Undergraduate Coordinator Nizam Uddin; UCF mechanical engineering undergraduate student Eric Ginsberg; UCF civil engineering doctoral student John McCombs '20; and UCF civil engineering undergraduate student Angel Lopez Sanchez.
The research was funded by the Central Florida Expressway Authority.