As UCF approaches its inaugural season as the youngest member of a Power 5 conference, the athletics department is taking a look back to commemorate this special moment in history. The following feature is a part of UCF's 12 for XII series — 12 stories that define UCF and the meteoric rise of the Knights in their journey to the Big 12 Conference.
---
What makes a conference rival? Sometimes it's geography. Sometimes it's similarities. Sometimes it's on-field success and unforgettable finishes.
As UCF has grown from its humble beginnings as a Division III program in the 1979 to joining the Big 12 this year, so too has its fiercest rivalries evolved.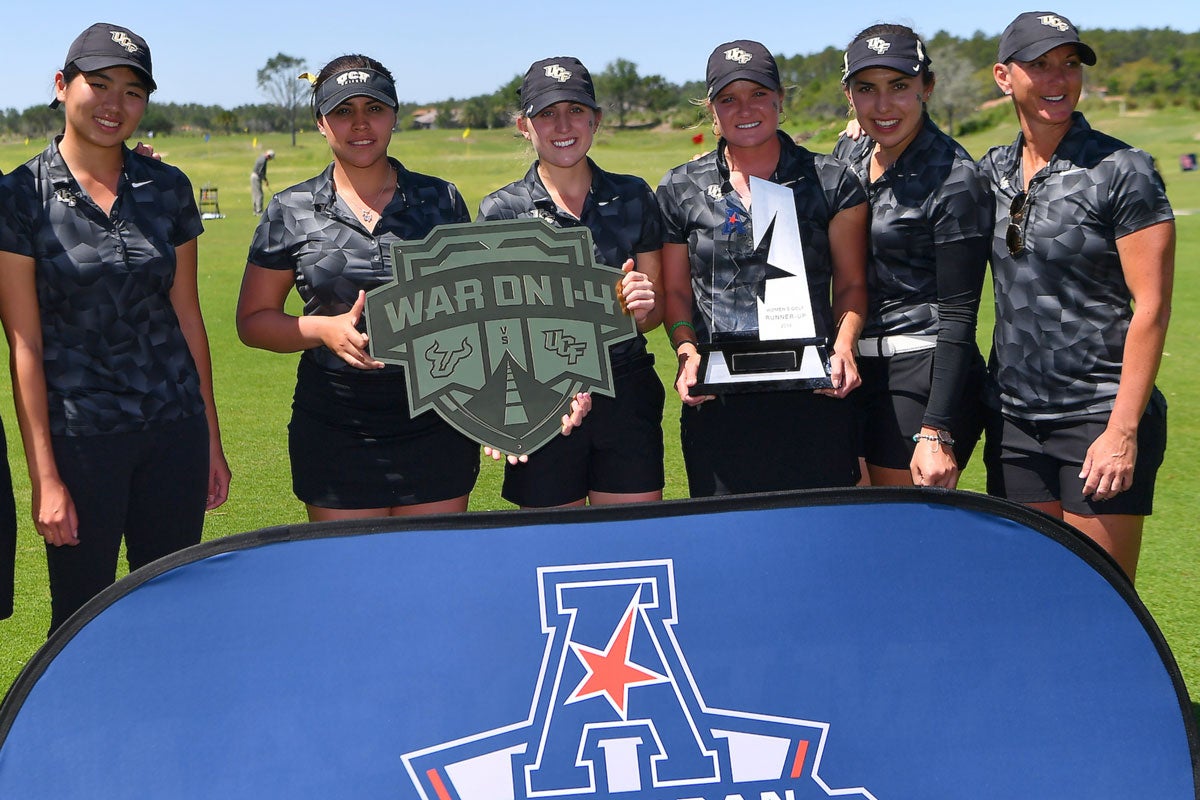 War on I-4
The UCF-South Florida rivalry has been the standard for the last decade.
Two proud Central Florida institutions, 100 miles apart, thrown together in the American Athletic Conference —with no other leagues foes this side of East Carolina.
The record book says the programs began competing in a 1971 baseball game between the Florida Tech Knights of the Pegasus and the South Florida Golden Brahmans. South Florida prevailed 5-1.
The schools first met in men's basketball in 1972. Alum and longtime season ticket holder Joe DeSalvo '75, former Florida Times-Union sports editor, remembers a home-opening game in 1974-75 (won 75-74 by UCF) played at Winter Park High School.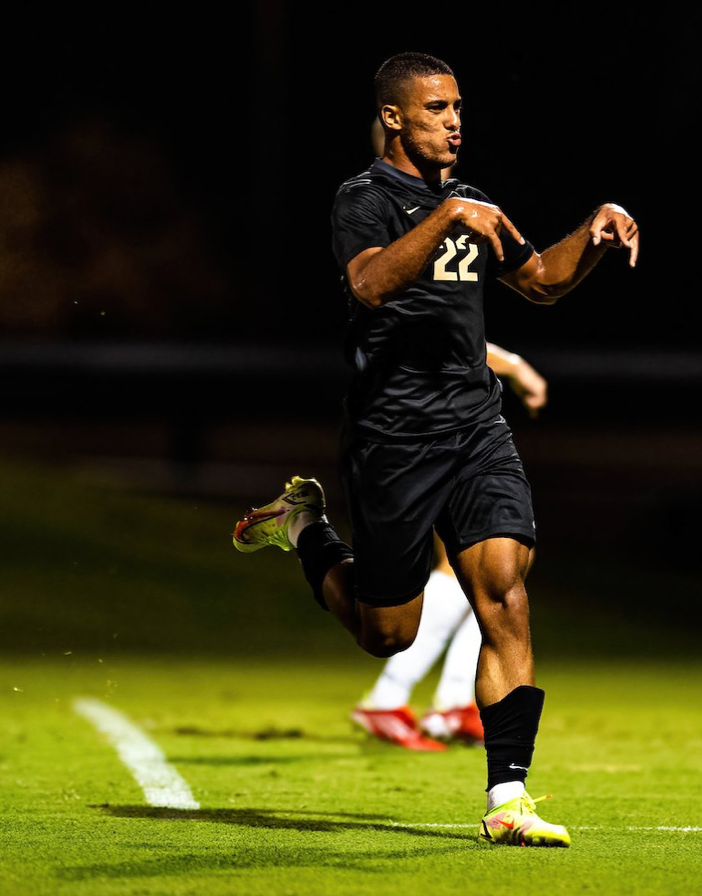 While the War on I-4 rivalry was officially established in 2016 across all sports between the programs, ABC and ESPN helped cement the status of the football rivalry three years earlier by making it a regular Black Friday nationally televised event to end the regular season.
Though the teams have played only 14 times overall (and never until 2005 when it was Big East vs. Conference USA), their football meetings have produced notable fireworks — most recently in 2022 when a favored UCF squad needed a highlight-reel end-zone grab by tight end Alec Holler to ensure a spot in the American Athletic Conference (AAC) Championship Game a week later.
There have been other headline-making contests — a 49-42 Knight home win in 2017 that finished off a perfect regular season, then a crazy 58-46 UCF victory in Tampa in 2020 that featured 646 yards by the Knights and 577 by South Florida.
"The great thing about the South Florida situation is that it was a rivalry for many years even when the two teams did not play," says longtime UCF radio play-by play voice Marc Daniels. "UCF had a very young program — and then South Florida announced it was starting a program. The thought was, 'Does UCF want to play them?'
"But it's a game that should have been played.
"By the time it happened in 2005, (head coach) Jim Leavitt had South Florida rolling. The 2007 game wasn't close (64-12 in favor of South Florida). It began as a four-game series, South Florida won all four — and they had their 'We're No. 2 in the country' moment in 2007.
"But there was no guarantee the teams were going to play again after that until UCF joined the American in 2013."
In fact, AAC commissioner Mike Aresco talked often about the need for his league to build more interest via rivalries —and used the UCF-South Florida version as the conference's best example. UCF took home the inaugural War on I-4 trophy in the all-sports competition and its never left Orlando since.
UCF in 2023 has moved into the Big 12 Conference, and there currently are no more football meetings between the Knights and Bulls on the books. Any future games in any sport will be of the non-conference variety.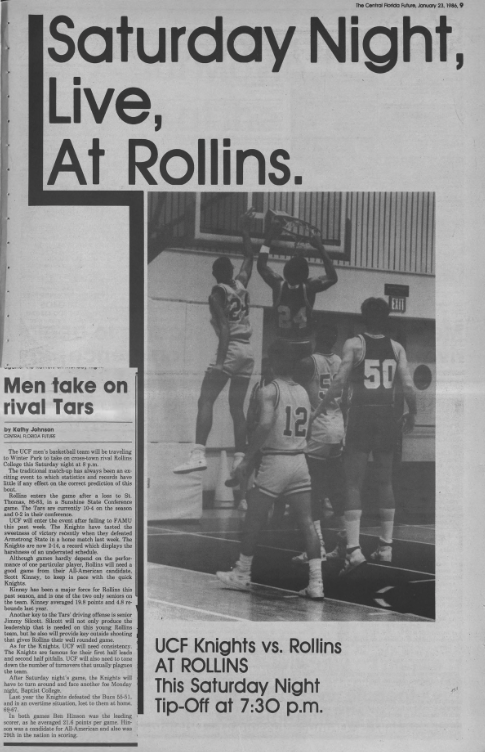 Before the War
There was a meaningful rivalry with Stetson in basketball and baseball — two of UCF's earliest sports established — because of the proximity of the schools. The Rollins and Florida Southern series (in the Sunshine State Conference starting in 1975-76) flourished in the '70s and '80s when Torchy Clark was the UCF men's basketball coach.
"Remember, in Florida at that time, there was no one (in pro sports) except the (Miami) Dolphins and (Tampa Bay) Bucs— no hockey, no baseball, no Orlando Magic, and no UCF football until 1979.
"Torchy had a competitive basketball team — and when they would play Rollins in the Winter Park High School gym (in 1976) it was the biggest sporting event in Orlando," Daniels says.
Knight fans have seen plenty of football shifts — based on UCF beginning as an NCAA Division III program in 1979, elevating to Division II (1982), FCS (1990), FBS (1996), the Mid-American Conference (2002), Conference USA (2005), the AAC (2013) and now the Big 12 (2023). That doesn't count the handful of other conferences other Knight teams participated in.
Considering Daniels has called every Knight football game since 1995 (the Daunte Culpepper days), the broadcaster and voice of the Knights knows a little something about which opponents over the years have fired up UCF fans:
"As UCF went through its Division II and I-AA years, people talked about Bethune-Cookman as a rival because of the geographics," he says. "Youngstown State is often mentioned just because of the history of a (1993) playoff game in the snow."
In DeSalvo's view, the football aspect started in 1979: "I went to that first game — we played St. Leo right out of the gate. It was only the two games those first two seasons, but that made it a rivalry.
"And in those really early years Valdosta State (eight games from 1982-94) was a rival for us — and Georgia Southern (11 games from 1982-91). Those were the better programs we were challenging back then. Southern Miss (UCF dropped six of eight meetings between 2005-12) was always a tough game in Conference USA.
"Everybody wanted to beat UCF. We seemed to have a big target on our back. Maybe it was partly because we were a big school from a big city. In their minds, we were the city slickers from Disney World.
"It made it more of a challenge, but history shows we were up for it."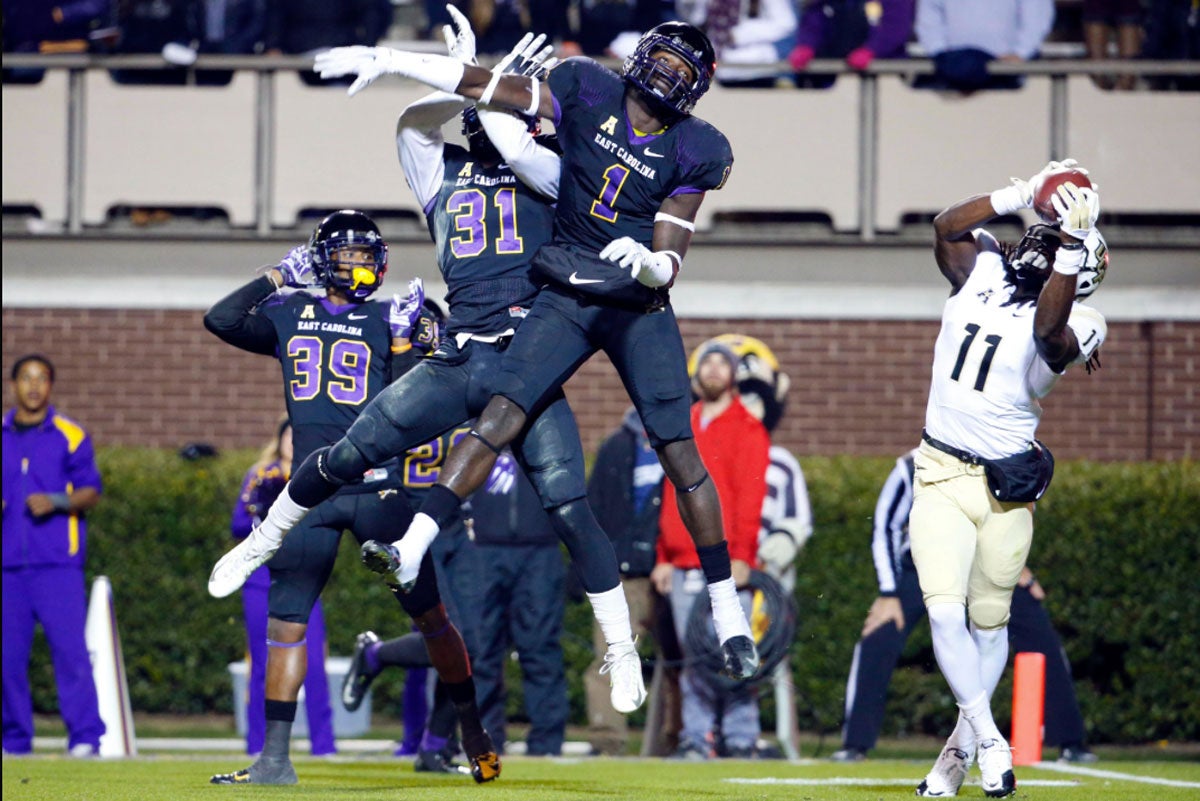 Rivalries with Longevity
Veteran Knight fans talk about the days when games against Tulsa (three of the teams' meetings have been C-USA title games—in 2005, 2007, 2012) and East Carolina qualified as red-letter calendar dates.
The Tulsa rivalry was fueled by four straight Golden Hurricane wins (2015-16-19-20). The Knights have played more football games (21) against East Carolina than any other opponent and own more triumphs over Memphis (15) than any other foe.
And Daniels is quick to point out, don't forget about Marshall — and old foe from the MAC who went on the ride along with UCF to C-USA.
"In my mind, Marshall was the first big rivalry because of how it happened," Daniels says. "UCF went from independent to the MAC. Marshall made the move from dominating in I-AA to the MAC and they were having success.
"That leads to the first time we played which was 2002. UCF had played at Arizona State two weeks before and (quarterback) Ryan Schneider injured his ribs. After a bye week we went up to play Marshall and (quarterback) Byron Leftwich and they were just ready for us. It was as if they were saying, 'Who is this new kid on the block from Florida?' "
Marshall won 26-21, but the Knights earned some respect, in part due to Schneider's warrior-like approach. UCF actually had the ball at the end on Marshall's side of the field until the drive stalled. Marshall won the first three games of the series.
"That brought us to 2005 and UCF had a 17-game losing streak, the longest in the country, including all of George O'Leary's first year (2004)," Daniels says.
UCF beat Marshall 23-13 — and Knight Nation tore the goalposts down in the old Citrus Bowl.
"Fast-forward into a series that had been owned by Marshall and that UCF then began to dominate," Daniels says. "The two teams played in the Gasparilla Bowl after the 2019 season, and that brought back a lot of memories. There were good things about the Marshall series as far as turning UCF fortunes around — and that made it special for Knight fans."
"There were certain schools you had to get up for—you had to win that game. Marshall became one of those," DeSalvo says.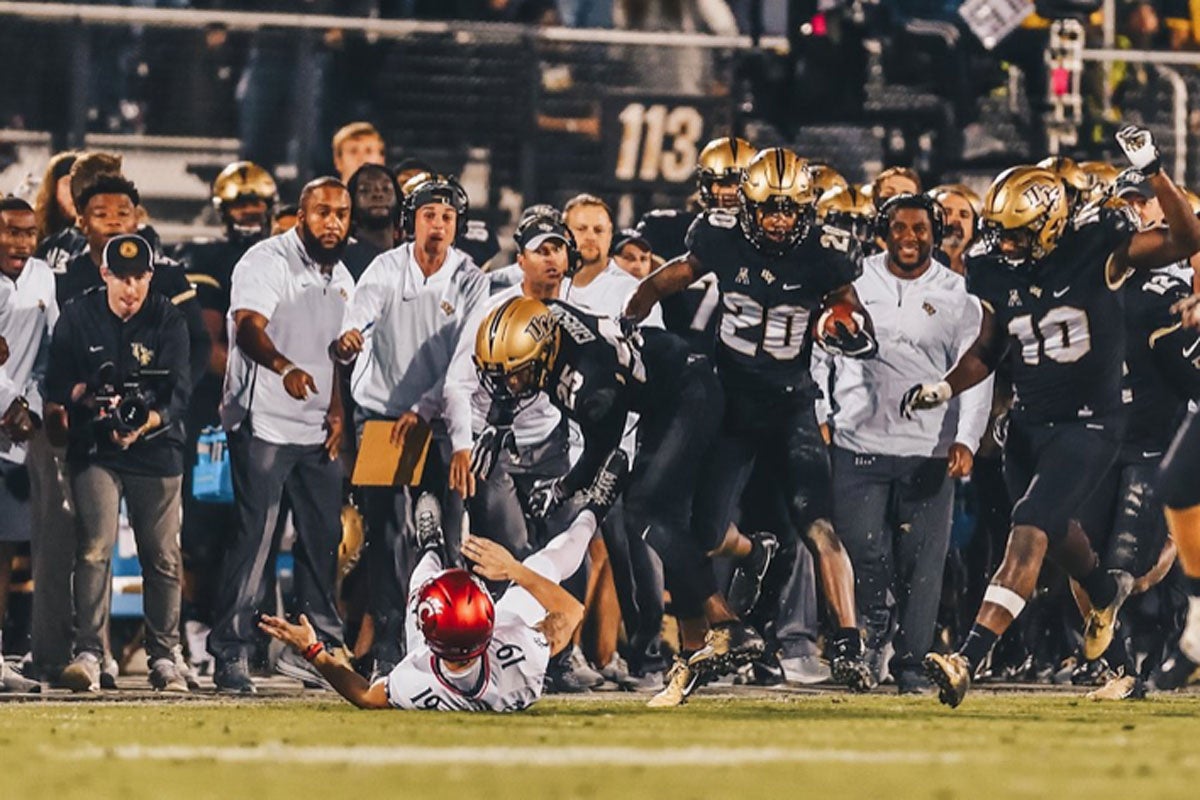 Memphis is next on the list and extended beyond football.
Keith Clanton led the UCF men's basketball team to its first win over Memphis, 68-67, in 2012 in front of the then-fifth largest crowd in school history — who rushed the court to celebrate the milestone. In women's soccer, UCF and Memphis appeared regularly atop the C-USA standings — and the Knights headed into the AAC with momentum by shutting out Memphis in the 2012 C-USA tournament en route to its first C-USA tournament title. The teams' series evened out, 6-6, during their AAC era.
In football, the Tigers beat UCF back in 1990 and then the Knights won 13 straight. The 2005 UCF victory (38-17) saw All-America UCF running back Kevin Smith (164 yards) outrush DeAngelo Williams (136) when Williams was the leading rusher in the country.
Adds Daniels, "That game was noteworthy because at that time UCF didn't have all that many wins over name programs."
In 2013 there was the UCF kickoff with the game tied and less than two minutes to go—resulting in a big hit and forced fumble by the Knights' William Stanback. Drico Johnson picked it up and scored—and UCF won 24-17.
The teams played four times combined in 2017 and 2018, though the regular-season meeting in 2017 almost didn't happen because of a hurricane. The conference title game in 2017 was a 62-55 UCF double overtime win that pushed the Knights to 12-0. McKenzie Milton threw for 494 yards and five touchdowns in the highest-scoring FBS conference title game in history (including 1,479 combined total yards). At one point in the first half, Milton completed 15 consecutive passes for 266 yards and three TDs.
Then in 2018, UCF was down 16 on the road in the rain and came back to win 31-30—partly via a fourth-and-one TD play (a 71-yard run by Taj McGowan). UCF backup quarterback Darriel Mack did the job in the 2018 AAC title game with 348 passing yards and four rushing TDs–after Milton had been hurt the week before.
"Those were four incredible games. In fact, there was another one, that UCF lost 50-49 in 2020 after gaining 798 yards, that was an incredible football game as well," Daniels says.
Daniels puts Cincinnati on the rivalry list with South Florida, Marshall and Memphis — and says he will never forget the 2015 game versus the Bearcats.
"UCF lost 52-7 in the winless season," he says, "then turned around and beat them in Scott Frost's first year in 2016. The ESPN College GameDay meeting in prime time in 2018 was an amazing week in so many ways as far as overall branding for the football program and for UCF in general."
Cincinnati claimed three straight versus UCF (2019-20-21), making the Knights' comeback victory over the Bearcats in 2022 all the more satisfying (and coming against a CFP qualifier from the 2021 season). UCF fans and national college football writers (Andy Staples, Andrea Adelson) believe the impact of the Knights' 2017-18 25-game unbeaten streak paved the way for Cincinnati's CFP breakthrough in that '21 season.
UCF and Cincinnati have been responsible for four of five AAC football titles from 2017 through 2021.
And now the story will continue as both programs head to the Big 12.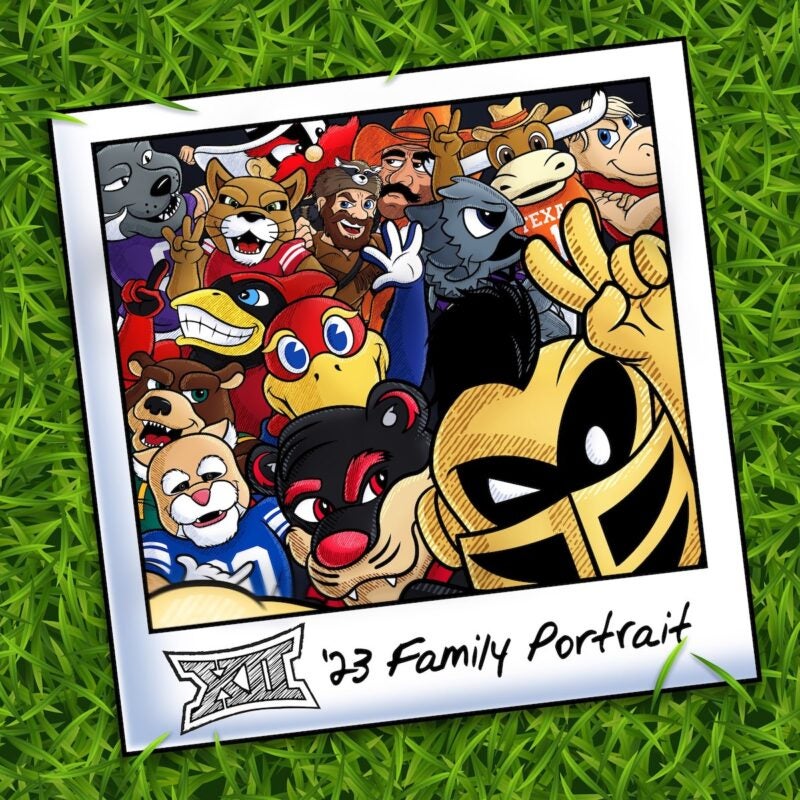 Who's Next?
So, where can UCF partisans direct their enthusiasm in this expanding new league?
Cincinnati may be the frontrunner, but what about Houston, where SpaceU takes on Space City? Maybe former independent BYU, part of the quartet that became Big 12 members July 1?
How will Knight Nation react to conference assignments against Kansas, Kansas State, Oklahoma State, Iowa State, Baylor, West Virginia, Texas Tech and TCU? (Given the move of Oklahoma and Texas to the Southeastern Conference beginning in 2024, exclude that duo.)
What about the most recent Big 12 additions — Colorado, Arizona, Arizona State and Utah?
"I think rivalries are really healthy," says DeSalvo, "and it'll be interesting to see how they develop in the Big 12.
"Maybe Cincinnati? At least recently they were always in the way — it came down to that game.
"Maybe West Virginia. Maybe Houston. Maybe even Baylor, just based on that Fiesta Bowl game 10 years ago.
"And we have a history with Cincinnati and Houston — and they have a history with us.
"Of the schools from the AAC, there will be a little bit of competition to see who is going to do better in the Big 12."
UCF recently recorded its first victory in its first outing as a Big 12 member in a 1-0 women's soccer road win at Purdue.
There will be many more opportunities to come.
Check back in five years — and see how the rivalry debate unfolded.
"It's going to be fun," DeSalvo says.