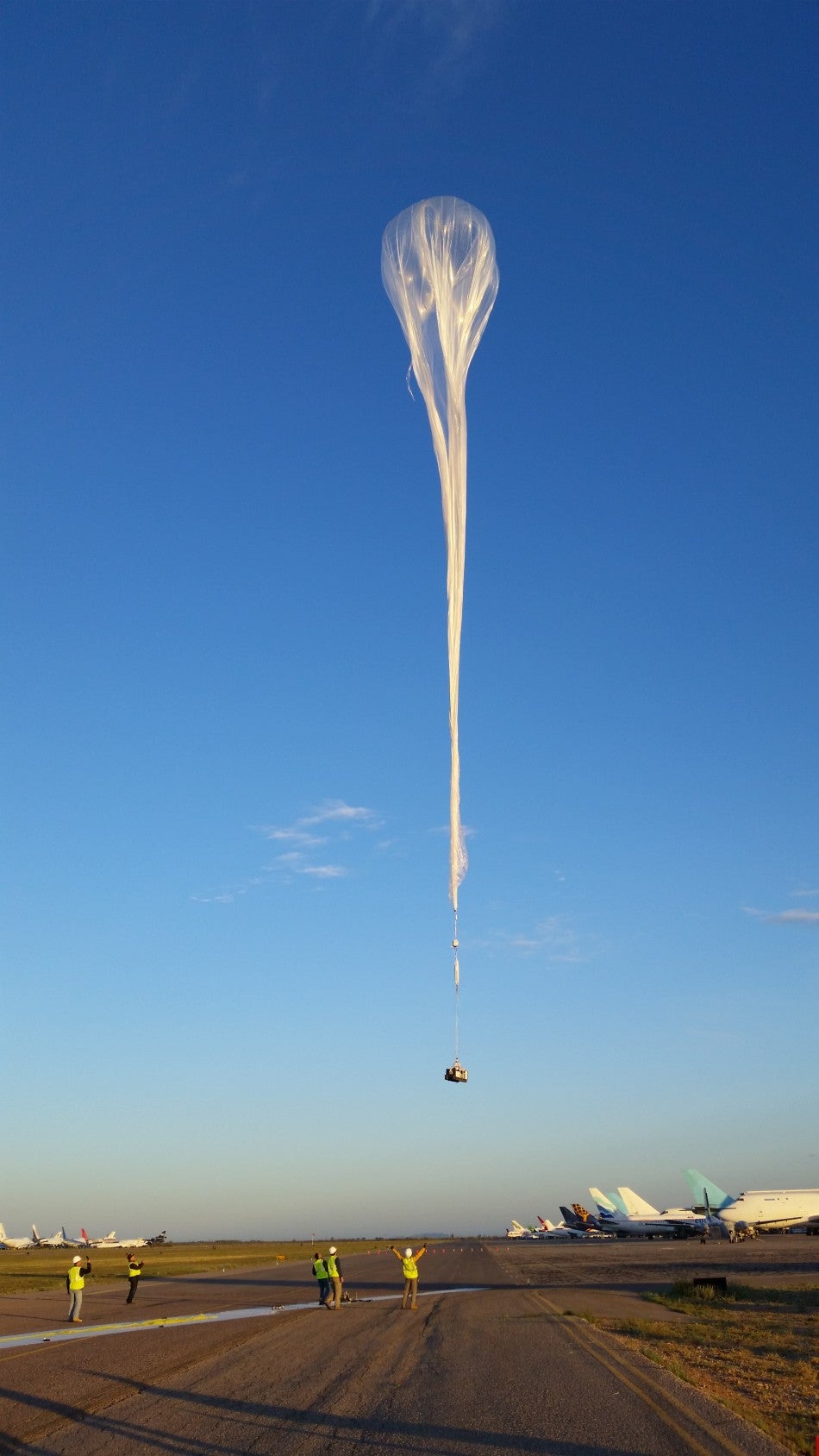 A high-altitude balloon hoisted an experimental sensor created by a UCF physics professor to the edge of space on Sunday.
A team led by Robert Peale of the University of Central Florida sent the Planetary Atmospheres Minor Species Sensor (PAMSS) into the stratosphere to simulate the harsh conditions of space flight.
"The flight was a success. We got data which will take weeks to fully analyze," Peale said. "Getting to participate in the launch, chase, and recovery was a terrific experience."
Years in development, the sensor uses infrared quantum laser spectroscopy to detect trace gases at ultra-low levels — far lower than other current technologies. It has the potential to analyze the atmospheres of other planets and moons for signs of life. There are other possible applications in medical diagnosis, explosives detection and other industries, as well.
Sunday's launch from an airfield near Tuscon, Ariz., was funded by NASA's Flight Opportunities Program and performed by World View, a commercial venture under government contract.
The 331,000-cubic-foot helium balloon and its payloads floated at an altitude of 105,000 feet — about 20 miles — for an hour and 46 minutes. The payload returned to earth on a parafoil system.
In addition to the UCF sensor, the balloon also carried a device from Gannon University designed to observe cosmic rays.
Visit here to read more about Peale's sensor.