Between Friday's news of UCF's move to the Big 12 and a slew of outstanding performances by UCF's teams — football won 63-14 over Bethune-Cookman; cross country finished second at the Mountain Dew Invitational; volleyball claimed victories over Florida Gulf Coast and Florida State at the UCF Invitational; and men's soccer won 6-2 over Florida Gulf Coast — it was a great weekend to be a Knight.
Perhaps one of the biggest highlights was the UCF Marching Knights' halftime performance at Saturday's football game. The band joined forces with Bethune-Cookman's Marching Wildcats to deliver a moving rendition of patriotic songs in honor of the 20th anniversary of 9/11.
The halftime performance was an extension of the tone set during the National Anthem before kickoff, sang by UCF political science student and ROTC cadet Yolanda Stallworth.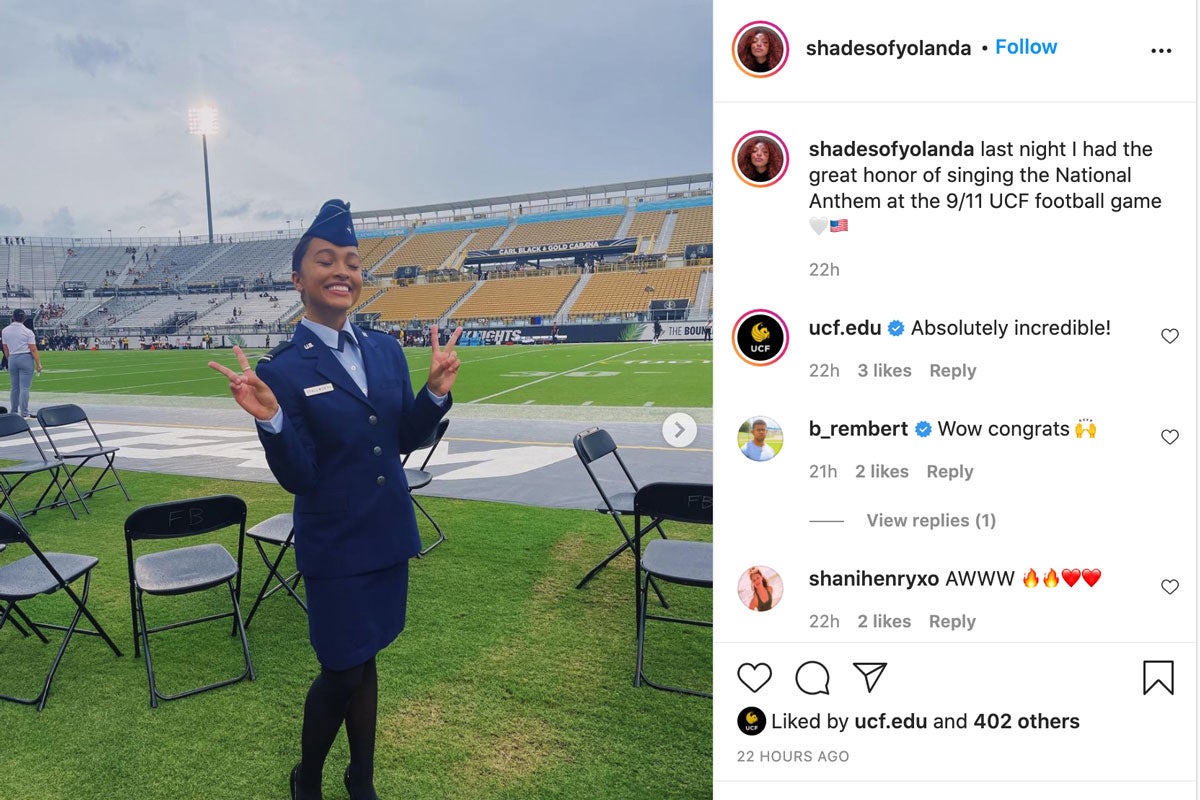 The UCF Marching Knights and Bethune-Cookman Marching Wildcats joined to deliver a moving nine-minute performance, which included "America the Beautiful," "Amazing Grace" and "God Bless America," before finishing with a number that reflected the pageantry and style that Bethune-Cookman and historically Black colleges and universities bands are known for.
UCF Director of Athletic Bands Tremon Kizer approached Donovan Wells, longtime director of bands for B-CU, over the summer with the idea to collaborate. Wells says that in his 25 years with the program this marked the first time the Marching Wildcats united with an opposing band for a halftime show. The bands — which totaled 654 members combined — had just one 45-minute, in-person rehearsal together hours before they took the field in front of 38,000 people.
"If these were not extremely talented, committed and intelligent students, we could not have pulled this off. I also think the bands showed a prime example that if you take the time to learn about each other, you realize you have a lot more in common than you have different from each other. Being an educator, that's what it's all about." — Donovan Wells, Bethune-Cookman director of bands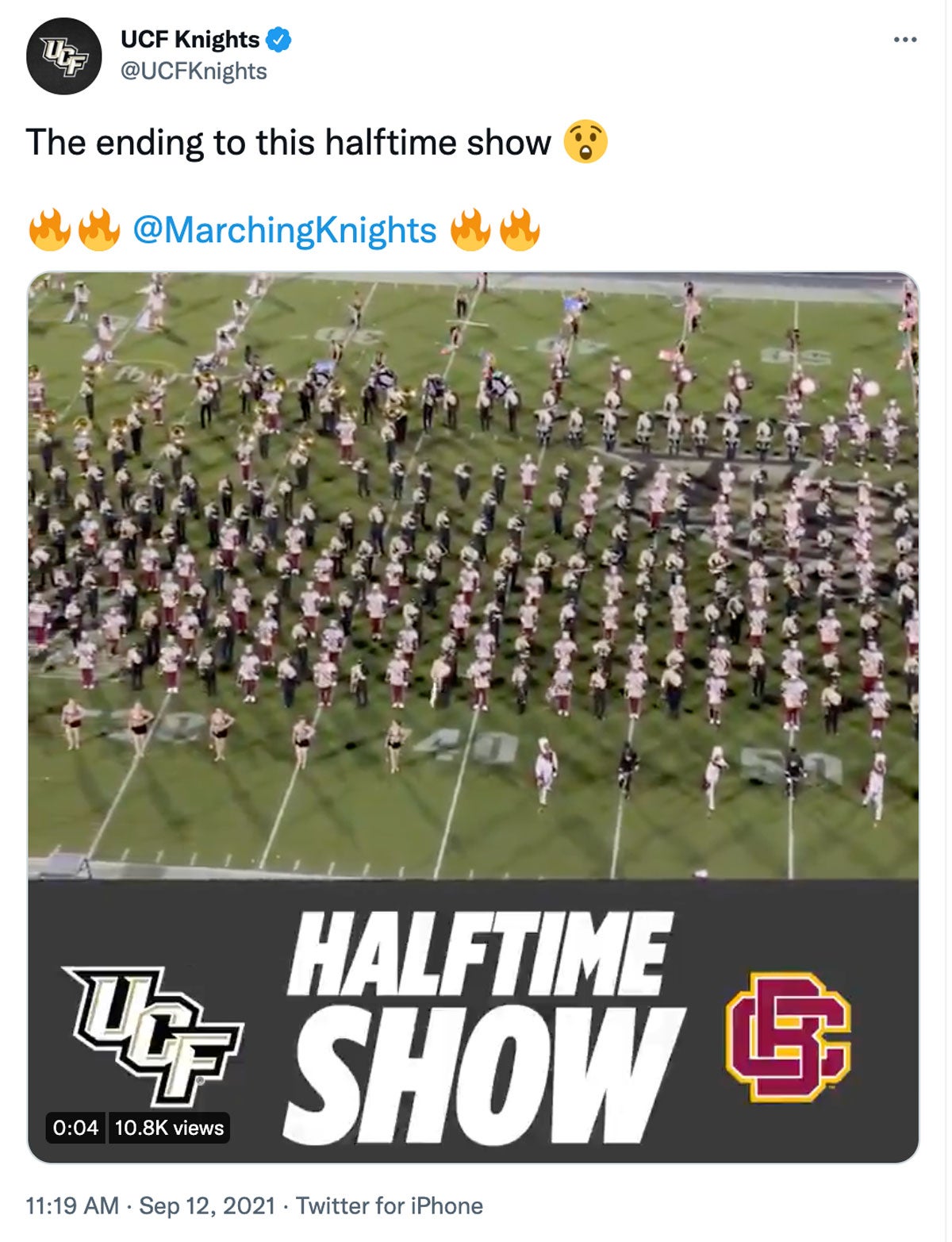 "When it all came together, it was quite moving. I don't think the students really understood the magnitude of what they did until afterward when they heard the crowd reaction. Sharing the field and collaborating with an amazing university that has done so much for students across the country and helped change generations was an absolute joy." — Tremon Kizer, UCF director of athletic bands
Even Netflix star and former UCF student Chase Stokes approved.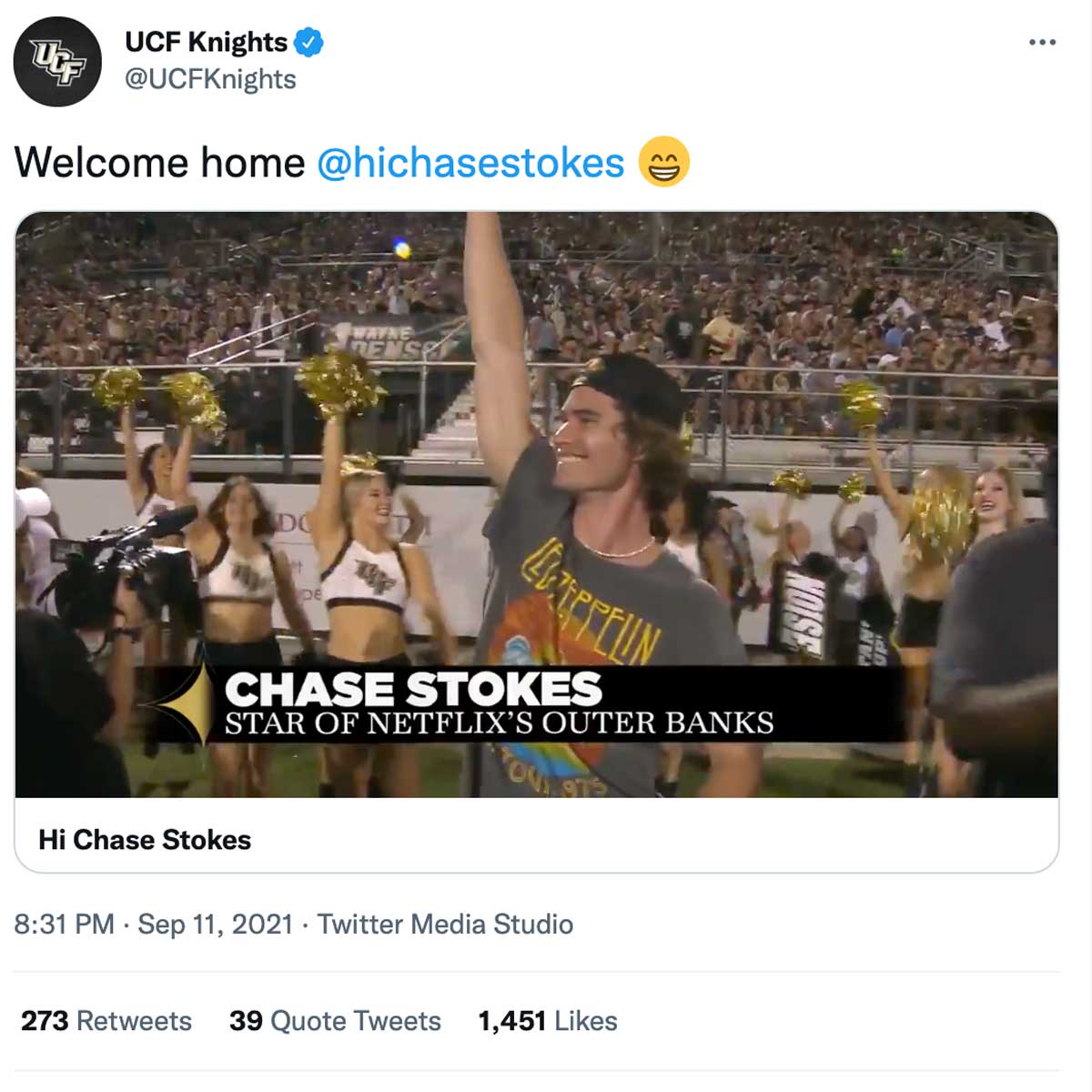 The UCF football team will return to the field for its first road game of the season when the Knights head to Louisville at 7:30 p.m. Friday on ESPN.