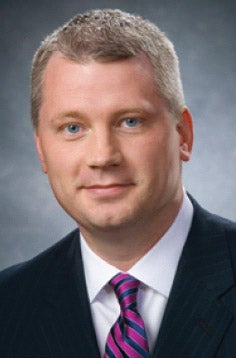 The Wall Street Journal will rely on UCF economist Sean Snaith to offer insight into 2010's financial feats and fiascoes.
Snaith was recently selected to serve on the newspaper's prestigious economic forecasting panel. He is one of 56 economists who will be surveyed throughout the year.
Each monthly survey generally asks economists to predict national unemployment, growth and housing, along with decisions by the Federal Reserve and other policymakers. Once a year, the economists are ranked on how well their forecasts have fared.
"In 2010, the housing market will continue to struggle while the country endures a prolonged recovery and painful labor market," Snaith says. He also predicts that the Federal Reserve will start increasing interest rates during the middle of the year "to reel in some of the stimulus they put into the economy during the height of the recession."
Snaith, the director of UCF's Institute for Economic Competitiveness, received national recognition in 2008, when Bloomberg News named him one of the country's most accurate forecasters.
For more visit the WSJ Economic Forecasting.