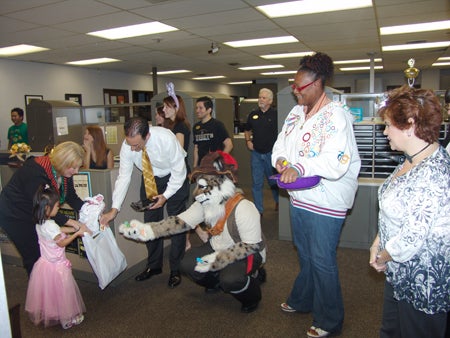 Creative School for Children's young Knights, escorted by staff and parents, walked the three-story building of Millican Hall on October 30 for Halloween treats.
The children were donned in various costumes such as a princess, fairy, Spiderman, bee, skeleton, flower, firefighter and a police officer. Some staff members were dressed in costume as they greeted the children. Participating offices gave the children healthy treats and toys.
The Creative School for Children is an office in the Division of Student Development and Enrollment Services.