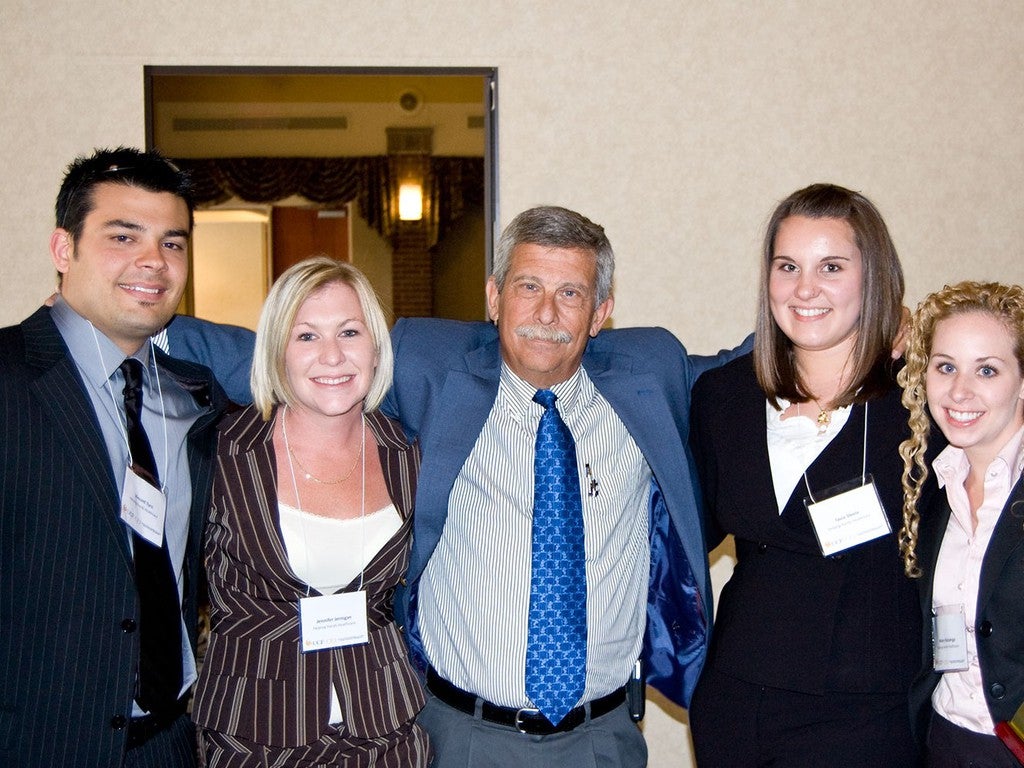 Four teams of student entrepreneurs made it to the finals and competed for the top prize during the Joust, an annual business plan competition hosted by UCF's Center for Entrepreneurship & Innovation in the College of Business Administration. The event was sponsored by Steven Felkowitz, 2007 CBA Hall of Fame inductee and CEO of Atico International.
The winner of the competition was Helping Hands Healthcare, a service-based firm that provides home audits and arranges for the installation of daily living aids to help ailing or disabled people remain at home. The four-person team included UCF students Mary Huizenga, Tavia Steele, Jennifer Jernigan and Vinny Tursi. The group received $12,000 in cash and support from the UCF Technology Incubator for one year.
Other finalists included: Mercury Mobile Software, a firm developing a home screen replacement application for smartphones; Orlando Search Engine Marketing, a search engine optimization (SEO) service provider; and Ski Florida, an indoor snow ski, snowboard and kids' snow-play facility.
Student proposals were based on the quality of service or product feasibility and presentation. Judges included: Thomas G. Bland, Jr., '75 and '79, 2004 CBA Hall of Fame inductee and president/CEO of AquaFiber Technologies, a socially and environmentally responsible surface water restoration firm; Dave Brim, '08, co-founder and CEO of GroupTable.com, internet marketing professional, and start-up business consultant; Rick Walsh, '77 and '83, president of the KnobHill Group, an investment and strategic counseling company; Charlotte Williams, '78, owner of ERA Williams Real Estate Group, SummerHill Homes and Brooksfield Appraisals; and David Pape, a self-described "serial entrepreneur" with more than 30 years of experience.
The UCF Center for Entrepreneurship & Innovation (CEI), sponsored by the College of Business Administration, encourages students campus-wide to recognize and realize opportunities, create solutions and experience economic results.