UCF is celebrating the rich and diverse cultures of the Caribbean within our university, local community and around the world in recognition of National Caribbean American Heritage Month — a month founded by Claire Nelson, founder and president of the Institute of Caribbean Studies, and officially declared by President George W. Bush in 2006.
Many major Caribbean nations like the Bahamas and Jamaica were under direct U.S. political control, which made immigration into America easier. The success of the nation attracted many people from Caribbean regions to the country in the 19th century including talented craftsmen, poets, doctors, musicians, inventors and politicians. Alexander Hamilton — the first U.S. secretary of the Treasury and one of the Founding Fathers; world-famous baseball player Robert Clemente; and even "Queen of Salsa" music Celia Cruz, all left a mark on U.S. history as Caribbeans. Every June, the significant contributions of the Caribbean — past and present — are recognized for helping evolve American culture and the development of such a diverse nation.
Keep reading as advertising and public relations graduate Timanni Walker '16 reflects on her Jamaican roots and the influence it has had on her college experience and journey as an entrepreneur.
Humble Beginnings
Born in St. Mary and raised in the countryside in St. Catherine, my mother was one of 14 children. She grew up farming, raising goats and pigs, and running a little store before she came to America at 14 years old in 1983. My father grew up in a family of four in Kingston. He grew up with three sisters and a housekeeper. His grandfather was mayor of Kingston and his father worked for Air Canada.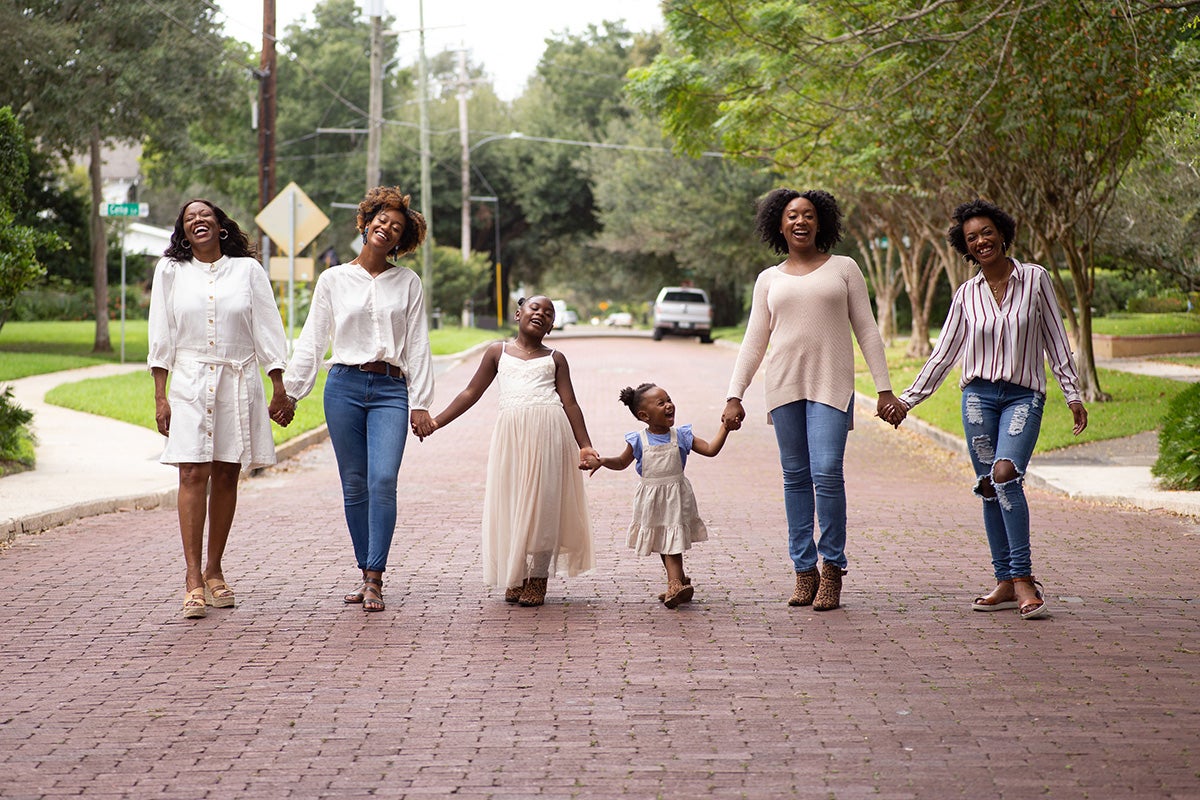 Coming to America
My parents came to America in 1983. They both landed in Miami and have resided in South Florida ever since. Most of my childhood I lived in Miramar, Florida, and I loved it. My teachers, my neighbors, the businesses I frequented were mostly Jamaicans.
My parents, two sisters and I were a close-knit family but we're really just a smaller family within a larger family. Every week we were at some family member's house. So much of my life was spent gathering at someone's house to eat, going to pool parties, grilling, talking about nothing, having sleepovers, skating, sitting outside blasting reggae music, dancing and going to church.
Taking the Knight Step
My older sister went to Florida State University, and she was home every weekend. I didn't want that experience. I wanted to prove that I could make it on my own.
My mom had encouraged me to visit at least one Florida college, so I reluctantly toured UCF and it was love at first sight. The campus was beautiful. I could picture myself here in a way that I couldn't when I toured other colleges. I remember telling my mom, "I have to go here. This is the place for me." So I applied to UCF immediately after touring the campus.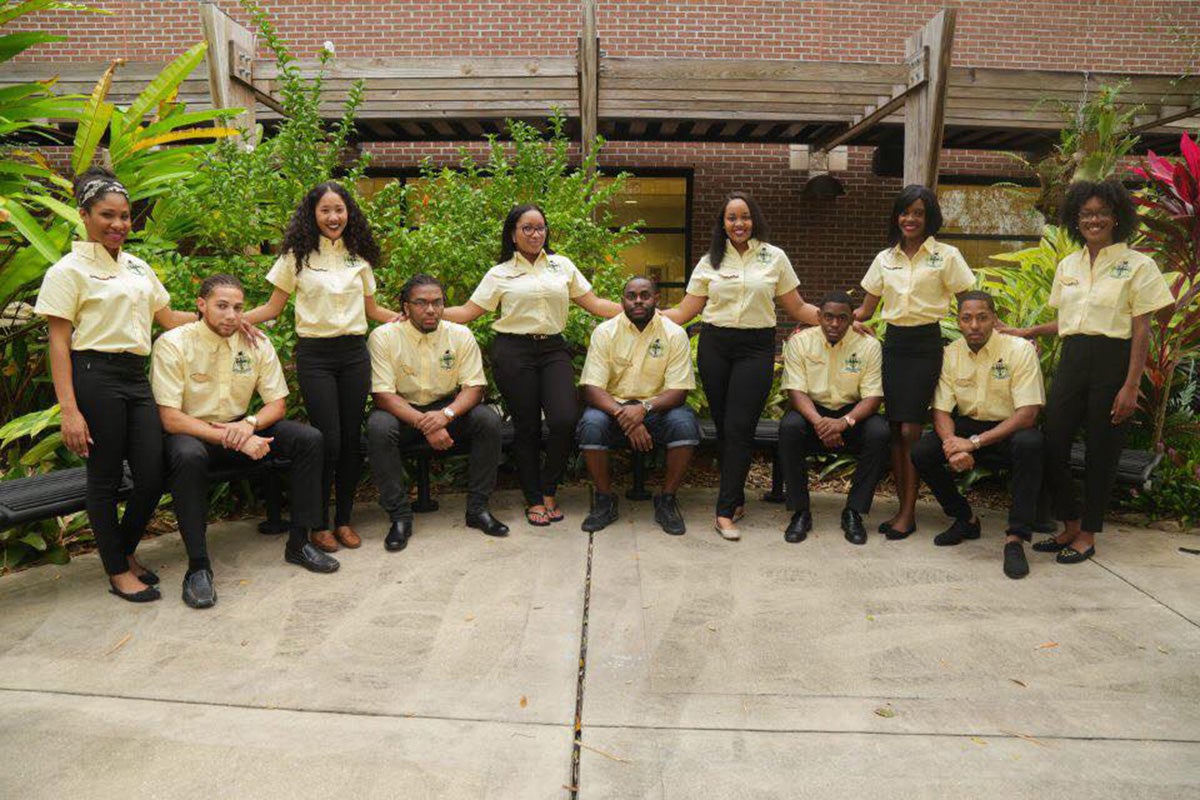 Finding my Home on Campus
UCF's Caribbean Students' Association was my home away from home. The organization gave me that sense of community I was accustomed to while living in Miramar, and it also introduced me to a whole new world. I didn't know much about any other Caribbean islands besides Jamaica, so it was cool learning about the annual carnival festivals, soca music and more. It was only right that I also joined the Jamaican Student Association (JAMSA) at UCF where I was a founding member and one of six women a part of the inaugural cabinet.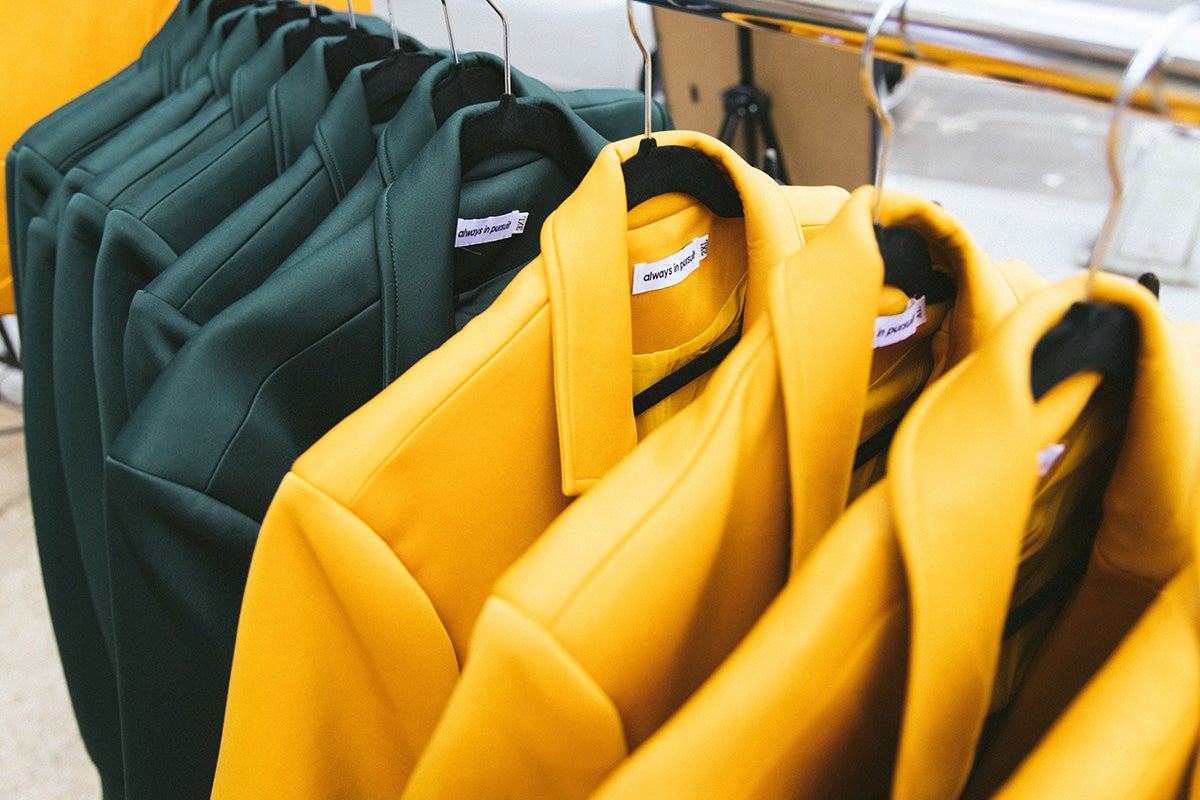 My Heritage Means Everything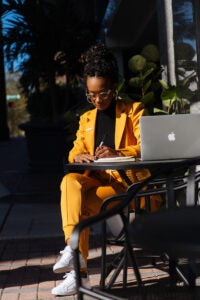 Every day I wear an 18-inch gold chain with a circular gold pendant that outlines the island of Jamaica. So, when I say the island is close to my heart, I mean it — literally. If you meet me, you meet Jamaica; even with my business Always in Pursuit, a women's suiting company. When I debuted the colors for my original suit collection it had to be green and gold like the colors on the Jamaican flag.
I'm grateful to come from an island filled with joyful, confident, resilient, prideful, resourceful, head-strong, funny and talented people. When I look at the contributions Jamaicans have made to society, the theme is clear: your circumstances don't determine impact. People from humble beginnings can make a life bigger than ever imagined.
Advice: Embrace Who You Are
If you're uncomfortable with your cultural identity, you're probably too far from its history. Be a student about your heritage. For a long time, I carried this secret shame of not being "from Jamaica." I didn't feel like a true Jamaican. I began spending more time with my grandfather who taught me about influential figures like Marcus Garvey, a Jamaican political activist who established the Universal Negro Improvement Association that promised Black economic uplift, political equality and the liberation of Africa from European colonialism. The way African American's viewed freedom and nationalism were shaped by Garvey, a Jamaican man.
The same is true about being born in America. I don't have to be born on the island to share its history or shape its future. I could use my Jamaican heritage to shape my experience of Jamaica. I can use being American to shape the experience of other Jamaicans. It's a privilege to be connected to something bigger than you. Don't waste it.