Following a flag-raising ceremony, UCF kicked off Veterans Month with a special event in partnership with the Central Florida Yellow Ribbon Project and local artist Victoria Walsh, also known as Macramé Momma. Students, faculty, staff and community members macraméd trees lining Memory Mall Friday from 10 a.m. to 1 p.m. to create an exhibit to honor veterans throughout November. The event also helped raise money to support veterans on campus through the Veterans Academic Resource Center (VARC).
Here are a few photos that capture the event :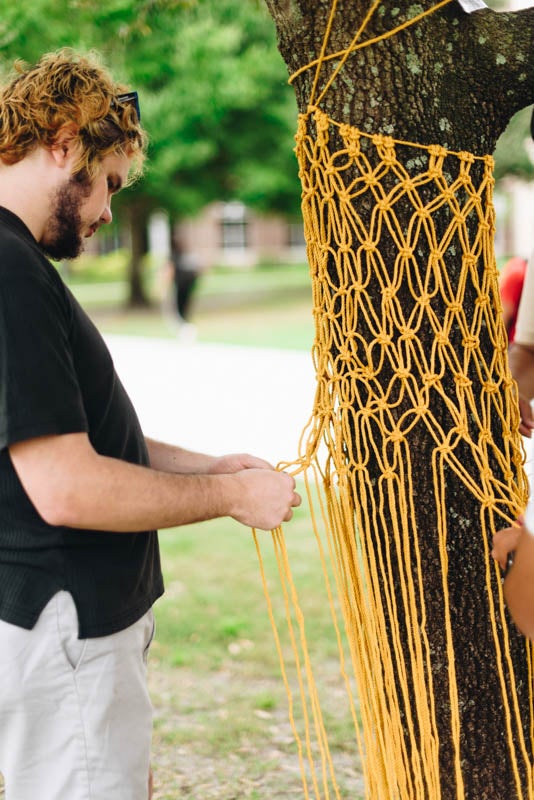 With this being the second year UCF has hosted this particular project, 28 out of the 30 total trees included were sponsored by colleges, departments and organizations at the university. The proceeds raised from these sponsorships will be used to create a supply closet managed by VARC in the spring. These supplies include items student-veterans need, such as audio pen recorders, blue books, USB drives, notebooks and planners.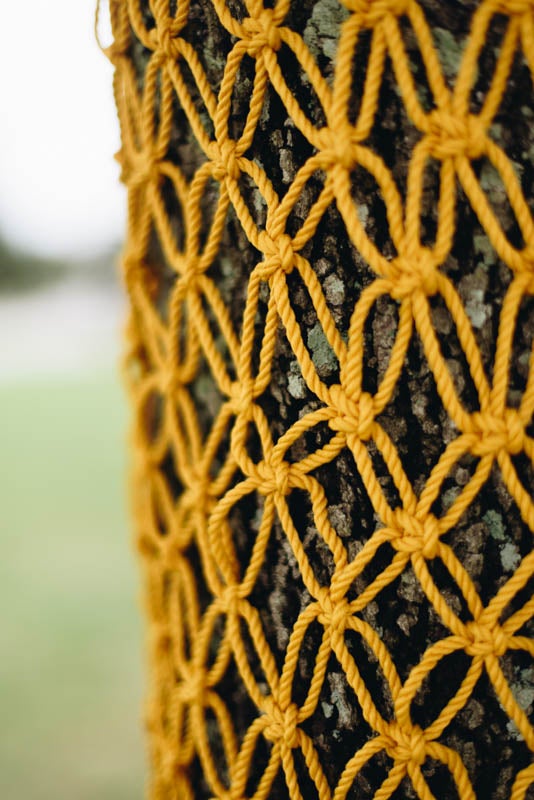 "The symbolic wrapping of trees with a yellow cord is echoing the song, "Tie a Yellow Ribbon," by Tony Orlando and Dawn, [which helped spark the tradition of using yellow ribbons to show support for veterans]. This is generations of a tradition that symbolizes welcoming home veterans and accepting their changes, whether they have severe PTSD or they're just coming back from a more civil job. Just being there for them through that transition is very important," Walsh says.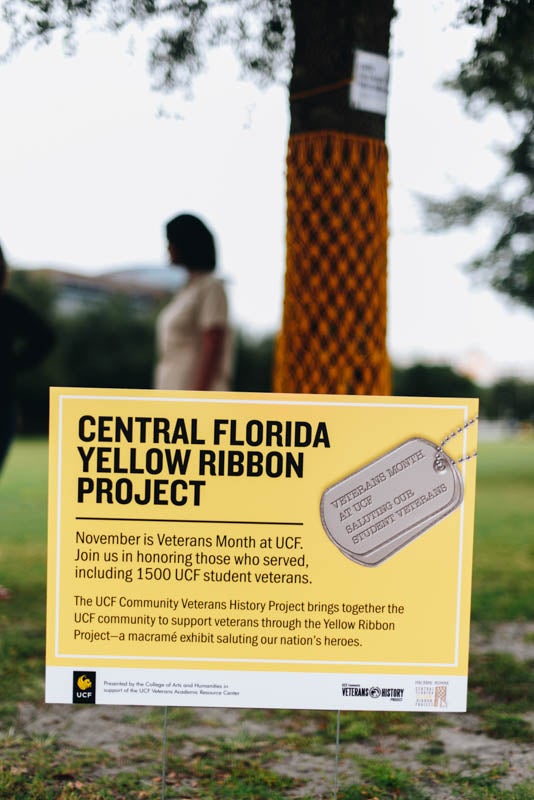 There are currently 1,500 student veterans enrolled at UCF, says Tiffany Rivera, assistant director for educational and training programs in UCF's Department of History. The Veterans History Project is a an oral initiative that collects, preserves and honors our nation's heroes by taking time to listen to their experiences.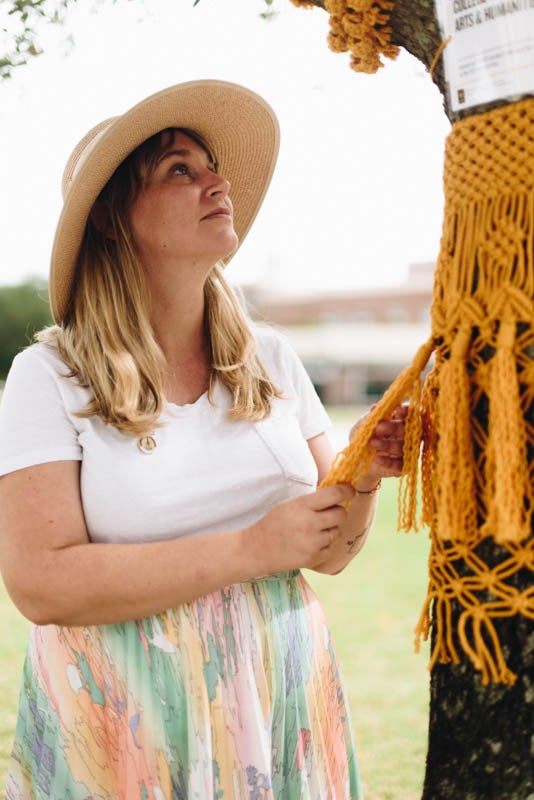 Walsh studied psychology and was in ROTC at the university from 2010 to 2014. Her appreciation for the military developed as a child because she has had family members serve in all five branches of the military. "When I was in college here I intended to go into the military but because of health reasons I was not able to pursue that. So this is a way for me to show that support and camaraderie for those soldiers," says Walsh.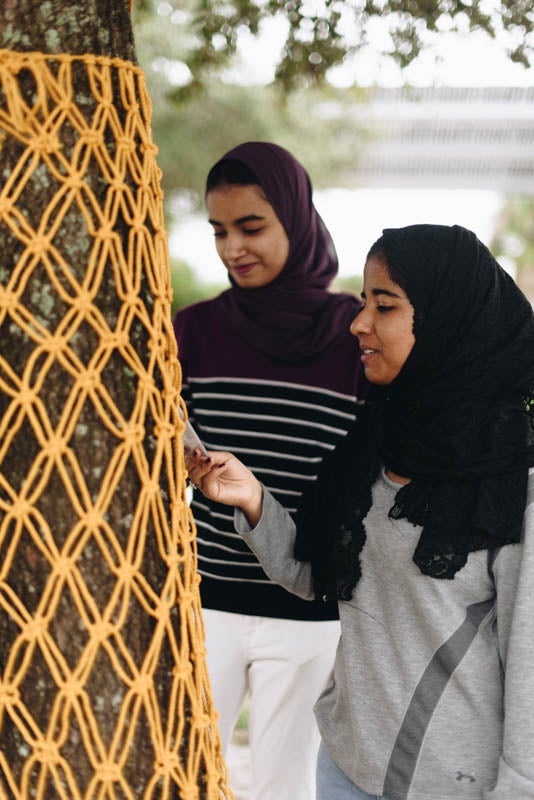 Two students stop to check out a macraméd tree and a sign indicating which department at UCF sponsored it.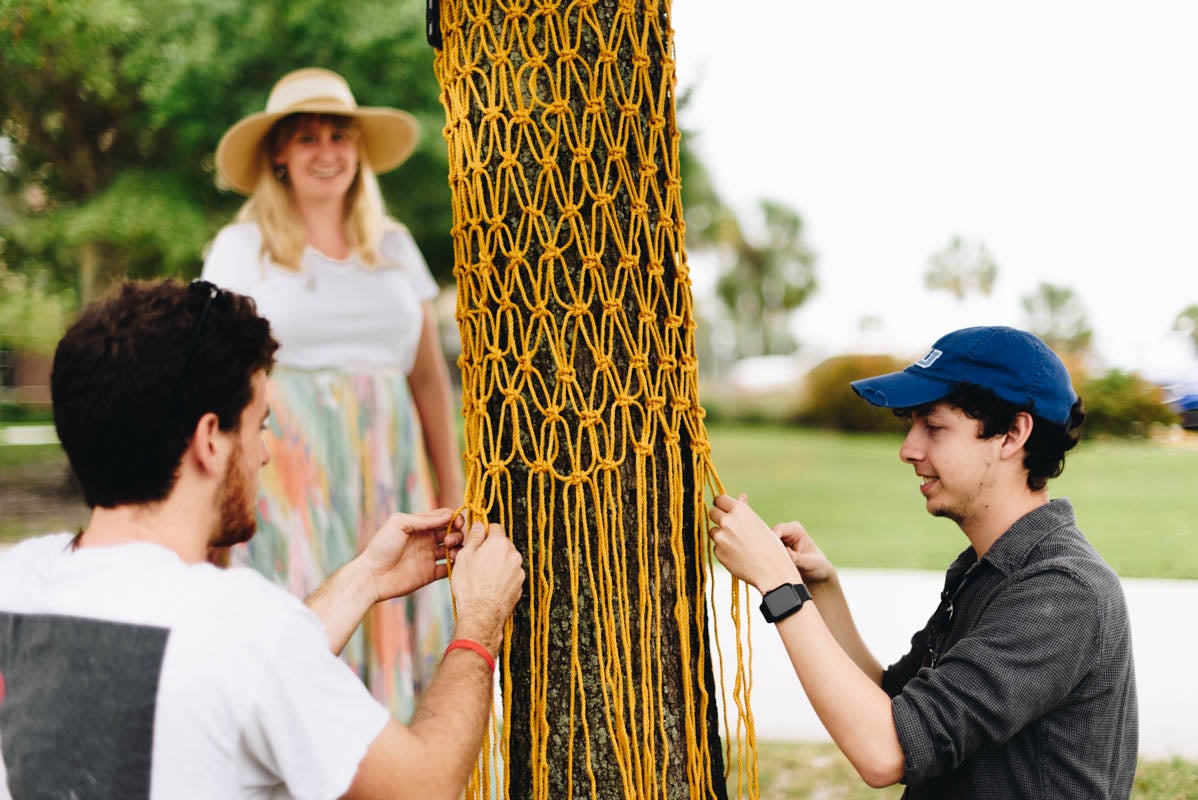 Two students work on wrapping up a tree.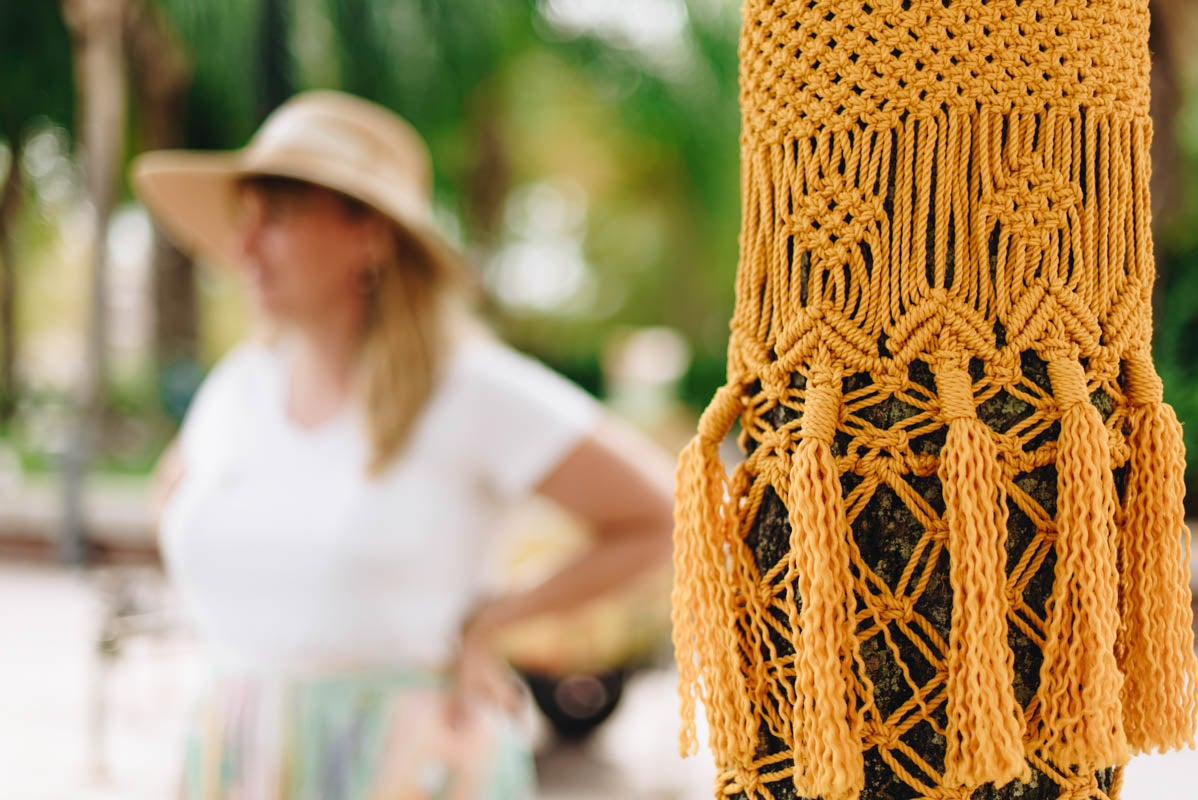 While a student, Walsh spent some of her free time learning to macramé. She intended to work with veterans through art therapy after graduation. Now she helps to support veterans and other communities throughout Central Florida through her macramé work. "I like to share macramé so that we can all come together for a purpose," Walsh says. "Tying a cord around a tree has usually been a bow, but the act was always a hand knotted bow and macramé literally means hand-knotting, so we're doing that same thing but in a more impactful way."