The U.S. Health Resources and Services Administration has awarded UCF a four-year, $1.5 million grant to address the increasing nationwide demand for primary care providers.
The funding is a part of the HRSA's Advanced Nursing Education Workforce (ANEW) program, which was created to address healthcare challenges and disparities in rural and underserved areas.
Funding from the ANEW program supports scholarships for UCF graduate students enrolled in the family nurse practitioner and adult gerontology primary care nurse practitioner doctor of nursing practice (DNP) programs, as well as expanding academic practice partnerships in rural and underserved communities in Central Florida. ANEW scholarships provide more funding opportunities for ethnically and culturally diverse nurse practitioner students as well as reduce the students' time to degree by allowing them to dedicate more time to their studies.
"We are excited to have been awarded another federal grant from HRSA, which will help us continue to prepare nurse practitioners at the highest level to meet increasing demand," says Melanie Keiffer, director of UCF's advanced practice DNP program and project director of the ANEW grant. "The ANEW program will help increase the diversity and number of primary care nurse practitioners who are prepared to provide much needed quality, compassionate care for rural and underserved communities here in Central Florida and beyond."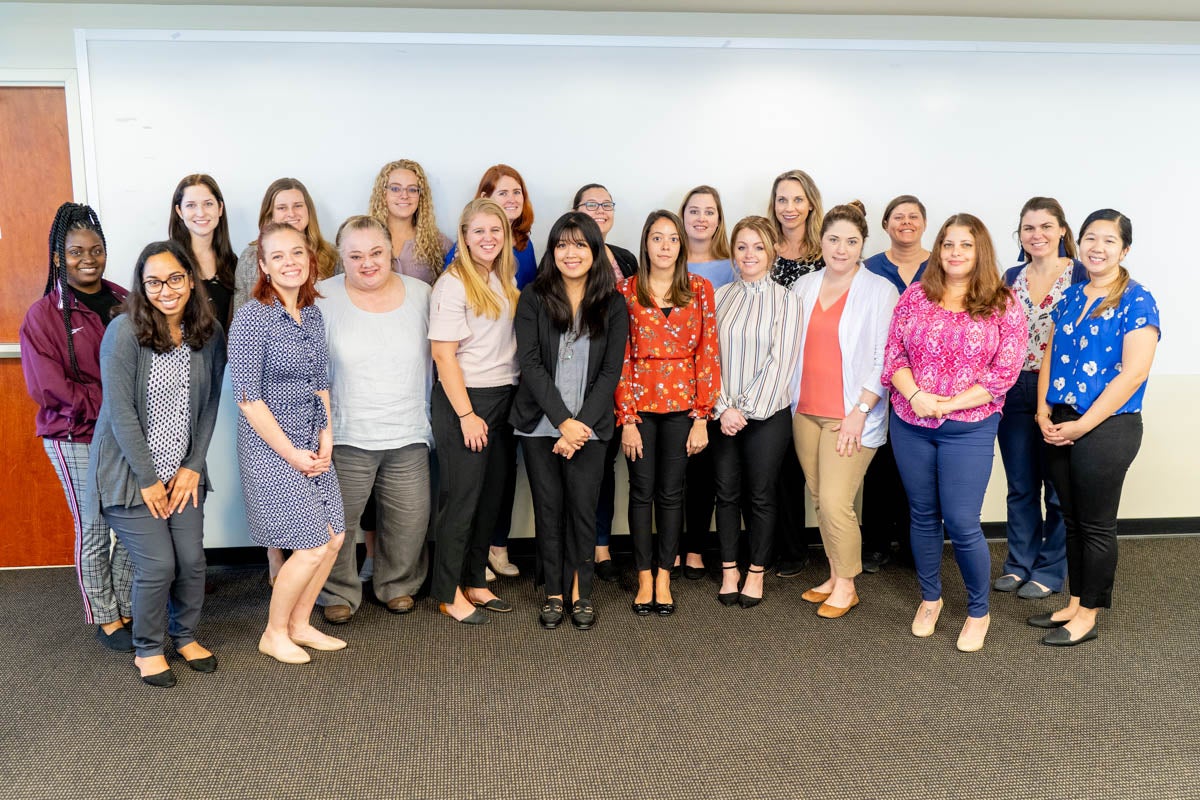 Among the first cohort of 22 UCF nurse practitioner students awarded ANEW scholarships is Jessica Chapon.
"I grew up in a rural community in Arizona where most of the 8,000 residents were uninsured or lived at or near poverty. Primary healthcare was essentially non-existent, and the nearest hospital, where both of my parents worked as nurses, was 30 miles away," Chapon says. "This grant will afford me the ability to focus my attention on becoming a nurse practitioner so that I can help care for patients in rural and underserved communities not only in the acute phase of illness, but also stave off illness through preventative measures."
Student scholarships through the ANEW program grant are available to both full- and part-time students in the UCF College of Nursing family nurse practitioner and adult gerontology primary care nurse practitioner post-bachelor's DNP programs. Courses are taught in a hybrid format with some online components.