As UCF inches closer to the opening of UCF Downtown, Friday marked a special day for the new campus and the Orlando community with the opening of the UCF Police Department's substation.
"Partnering with the City of Orlando and Valencia has made all the difference in the world. Four years of planning have gone into creating this space, and public safety is top of mind for all of us," says UCF Police Chief Carl Metzger '03MS, who started his law enforcement career in the Parramore community with the Orlando Police Department. "People can't live, work, study, learn, do research and teach unless they're safe and they feel safe. That's what we're passionate about at the UCF Police Department and that's what this substation is all about."
The station, located at 398 West Amelia Street, mirrors UCFPD's hub on the main campus. In addition to work spaces for the officers and meetings rooms, the station also features a soft interview room, offering a comforting space for victims of violent crime to speak with police.
UCF opened its first soft interview room at its main campus station two years ago with the help of Veronica and Tony Figueroa, a real estate team with a personal connection to UCFPD, and turned to the couple again to help create the downtown space.
A plaque hanging outside of the room with a message from the Figueroas reads, "It is our honor to support survivors through the healing process, and it is our sincere hope that this space will provide a small sense of light and comfort during the darkest times."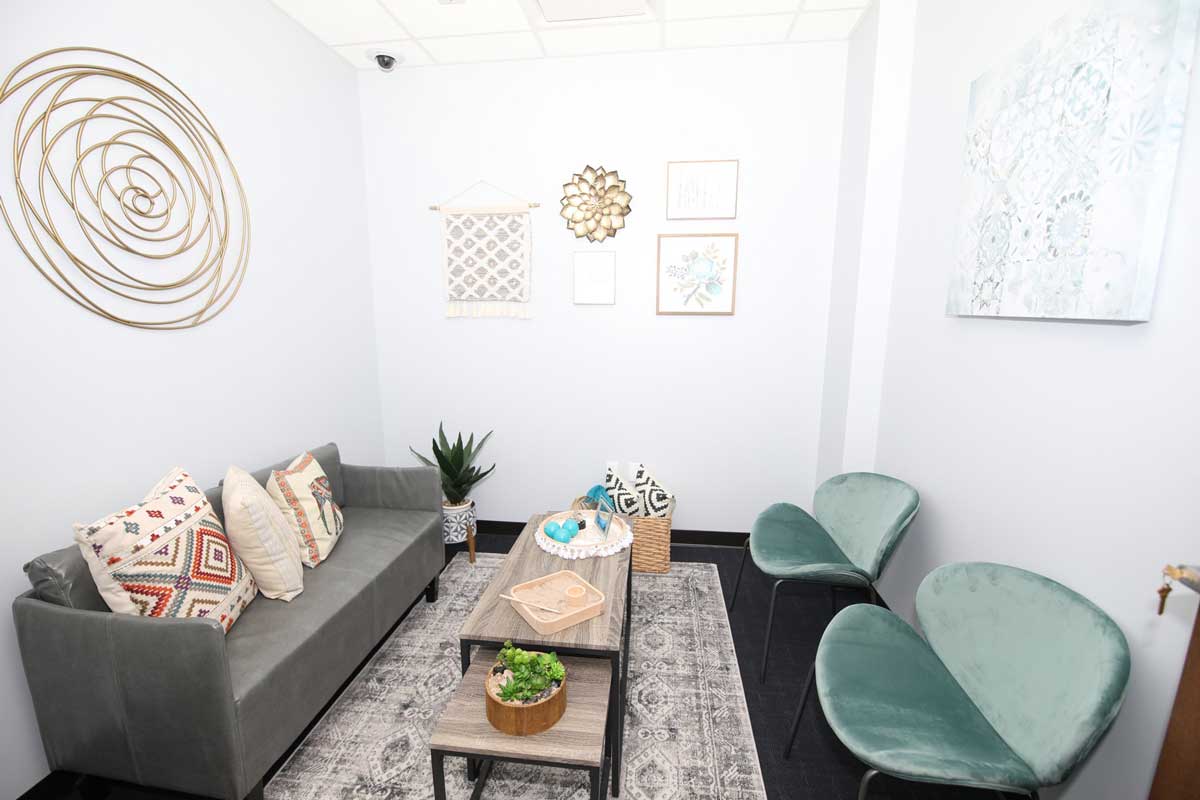 UCFPD officers have been patrolling the downtown district since June 28, but Friday's opening of the substation now provides them with a home base in the area. Twelve UCFPD officers will be housed at the station and will serve as primary responders for calls at UCF-owned and managed properties, with additional support from the Orlando Police Department and an outside security company.
"Many of our officers and civilian employees are proud graduates of the University of Central Florida, so our bond with this university grows stronger by the day," says OPD Deputy Chief Jose Velez. "On behalf of Chief Orlando Rolón and the entire Orlando Police Department, we're honored to get to work alongside the UCFPD and support the efforts to make this the safest college campus in the United States."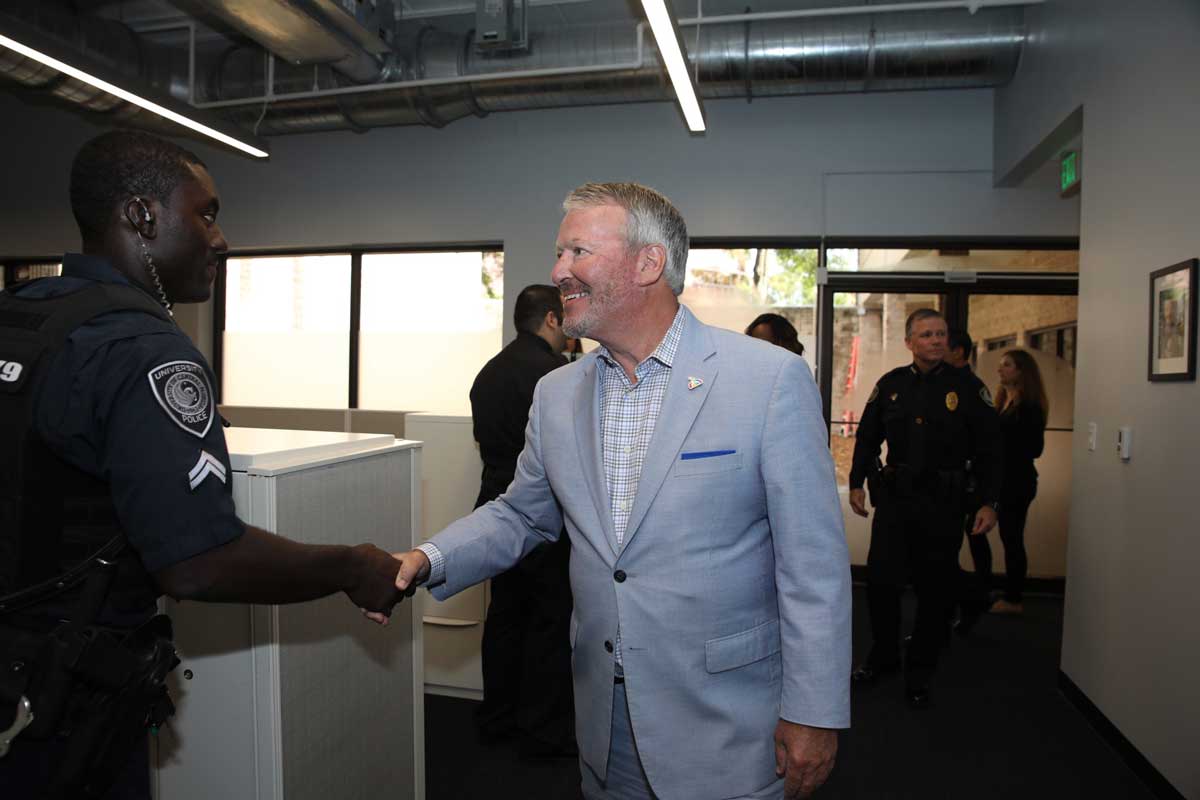 UCF Downtown will welcome more than 7,000 students to its 15 acre campus for its first day of classes Aug. 26.