Each time a firefighter puts their life on the line to save a member of the community, they may also put their health in jeopardy. Continuous exposure to extreme heat increases the core body temperature and causes a condition known as heat stress, which has been linked to serious medical conditions.
To help firefighters track their physiological response to heat stress, materials science and engineering Assistant Professor Kaitlyn Crawford will develop a wearable, wireless health monitor through a $1.5 million grant from the U.S. Department of Homeland Security. The award is part of the Federal Emergency Management Agency's Fire Prevention and Safety grant program.
"I am elated and honored to be selected to lead a large project that has the potential to make a significant positive impact on the fire service community," says Crawford, the principal investigator of the project. "I look forward to collaborating with the multidisciplinary team — including MSE Assistant Professor Kausik Mukhopadhyay, who is the co-principal investigator, and the subrecipients at the Illinois Fire Service Institute and Northwestern — and for the opportunity to interact directly with fire service members."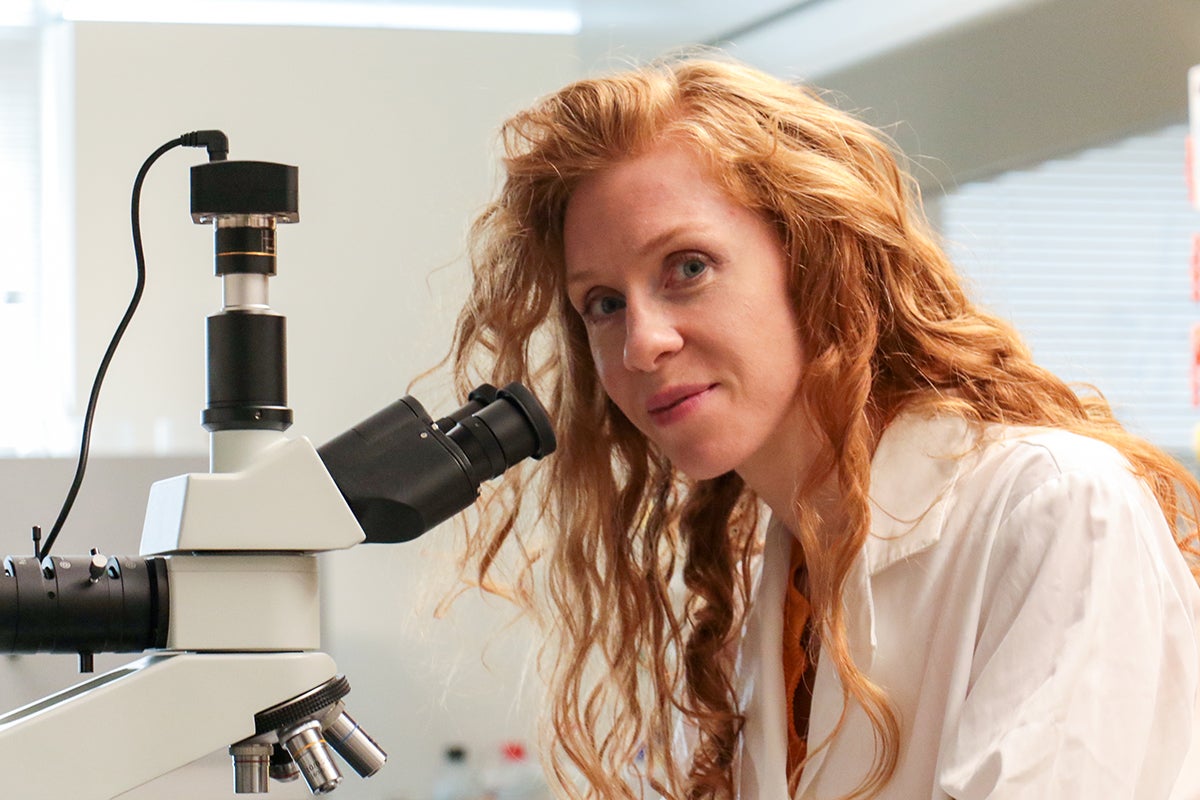 For the next three years, Crawford and her team will develop the physiological status monitor (PSM), which will be ultra-thin, flexible and comfortable for firefighters to wear. The device would be placed directly on the skin to accurately monitor a firefighter's vital signs and assess their physiological response to heat stress.
Crawford says the PSM will be used to identify correlations among heat stress and skin thermal activity near the skin surface for the first time using the proposed integrated methods. Current methods for evaluating heat stress require the aid of trained personnel to administer and only account for single exposure events. The PSM would resolve those issues, and the data collected could provide insight into the link between heat stress and the serious medical issues that plague firefighters.
"It is commonly understood that acute heat stress contributes to cardiovascular strain, may impact cognitive function, and likely increase skin permeability to carcinogens and other combustion products," Crawford says. "However, it is unknown how continuous, reoccurring exposure to heat stress may be a predisposing risk factor for occupational accidents, cardiac events and cancers over a firefighter's career."
The research team expects to deliver the PSM to market within the next five to seven years. Crawford says the health monitor could also be used by law enforcement, agricultural workers, astronauts, military personnel and even citizens in warm climates or those exposed to extreme weather conditions.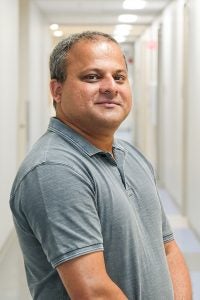 Mukhopadhyay says the monitor could be especially helpful to people in Florida, since the state has warmer weather compared to many other parts of the country.
"Ideally, Floridians could wear the tool in future to monitor their heat stress exposure during daily outdoor activities — especially in the summer months," he says.
Crawford joined UCF in 2017 as an assistant professor of materials science and engineering and a member of the Biionix faculty cluster. She also has courtesy appointments in the Department of Chemistry and the NanoScience Technology Center. Crawford's research focuses on identifying new materials for sensing applications that are environmentally sustainable. She completed her doctorate in chemistry from the University of Maryland, College Park in 2015 and received a master's in chemistry from North Carolina State University in 2011. She has received more than 10 awards related to research and teaching.
Mukhopadhyay is an assistant professor of materials science and engineering, and he directs the Hybrid Materials and Surfaces Laboratory, where his team utilizes fundamentals of materials, chemistry, physics, medicine and engineering to develop solutions for a multitude of exciting research problems related to surfaces, coatings, electrochemistry, corrosion, catalysis and wound healing solutions for acute trauma. Mukhopadhyay has a bachelor's degree and a master's degree in chemistry from Calcutta University, and he received his doctorate in chemistry from the Council of Scientific and Industrial Research – National Chemical Laboratory.