With some of the latest advancements in medicine involving technology that interfaces with and within the body, UCF's Biionix Cluster is working to make these devices smarter than ever and make sure our bodies safely accept these augmentations.
Currently, 25 million U.S. citizens are dependent upon an implantable device to maintain quality and continuity of life. Advances in materials science, medicine, and engineering have allowed us to enter a new phase in our understanding and use of implanted material. No longer are these materials inert substitutes, and increasingly the new implants interface with the body in a deliberately dynamic way.
Many clinical challenges remain, and "smart" biomedical devices or novel tissue engineering techniques may hold the solution to revolutionize the diagnosis and treatment of conditions ranging from osteoarthritis to Alzheimer's disease, as well as contribute to the prevention of disease.
UCF's Biionix Cluster brings together medical scientists and engineers to jumpstart new developments and discoveries that push the future of technology driven patient care into the future.
The cluster's mission is to facilitate pre-clinical and clinical studies that develop novel technologies and therapies targeted to address contemporary unmet clinical needs and to maintain and augment health and wellness.
This interdisciplinary Cluster is a collaborative group comprised of 15 faculty, 39 undergraduate, 38 graduate and medical students and 5 post-docs from within UCF's College of Medicine, Department of Materials Science and Engineering, Department of Mechanical and Aerospace Engineering, Orlando Veterans Affairs and Nemours Children's Hospital.
Research.com, a prominent academic platform for scientists, has just published the 2022 Edition of their Ranking of Top 1000 Scientists in the area of Materials Science. Biionix Cluster member and UCF's Chair of the Department of Materials Science and Engineering Dr. Sudipta Seal has been ranked #787 in the world ranking and #305 in United States. This is an important accomplishment for Dr. Seal, UCF and the Biionix Cluster.
VA and Medical City Connections
With the UCF College of Medicine helping to anchor Lake Nona's emerging Medical City, the university is in a unique position to collaborate with the adjacent Orlando Veterans Affairs Medical Center, where prosthetics will play an important role as war veterans are returning home. The Veterans Affairs hospital already has shown interest in working with this cluster, and we have the potential to collaborate with them on research.
Limbitless Solutions
The international success of UCF's "Limbitless Solutions" direct support organization indicates strong student interest in biomedical engineering, specifically in prosthetics, which can be cultivated to significantly grow undergraduate and graduate programs at UCF. Leveraging 3D printing and creating custom electronics, the interdisciplinary research laboratory has launched multiple clinical trials with hospitals across the country to assess and improve their bionic solutions — garnering the attention of international companies and public figures alike. This interdisciplinary team now includes student researchers from nine different UCF colleges, ranging from health and sciences to engineering and fine arts.
UCF's Biomedical Hallmark
Intelligent prosthetics will dominate the future of biomedical engineering, and it is in UCF's strategic interest to lead this important domain. Additionally, the new Florida Advanced Manufacturing Center and advanced manufacturing consortium (ICAMR), the Orlando VA Medical Center and Florida Health – all in Lake Nona – and the growing interest by departments, colleges and centers in technology for medicine create unique opportunities to establish a world-class program in biomedical engineering that will cater to local and national organizations.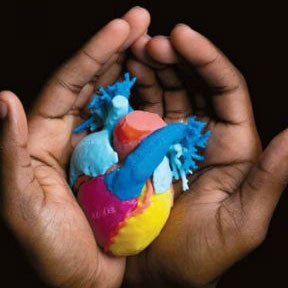 Colleges and Centers involved with Biionix Research:
Biionix Research
Projects
---
Publications
"Parametric investigation of an injection-jet self-powered Fontan circulation"

, Alain Kassab, Ph.D., Ray Prather, Ph.D., Arka Das, Ph.D., Michael Farias, Ph.D., Eduardo Divo, Ph.D., William DeCampli, Ph.D.,

Scientific Reports

12:2161: Feb, 2022
Biionix Degree Programs
UCF's Bachelor of Science in Materials Science and Engineering is offered through the Department of Materials Science and Engineering, which is ranked among the top 50 in the nation by U.S. News and World Report. For more programs, search UCF programs below.
Biionix Faculty
Hwan Choi, Ph.D.

Assistant Professor of Mechanical and Aerospace Engineering

Melanie Coathup, Ph.D.

Professor of Internal Medicine

Kaitlyn Crawford, Ph.D.

Assistant Professor of Materials Science and Engineering

Qiushi Fu, Ph.D.

Assistant Professor of Mechanical and Aerospace Engineering

Helen Huang, Ph.D

Associate Professor of Mechanical and Aerospace Engineering

Alain Kassab, Ph.D.

Professor of Mechanical and Aerospace Engineering

Thomas Kean, Ph.D.

Assistant Professor of Internal Medicine

Albert Manero, Ph.D.

CEO Limbitless Solutions

Luigi Perotti, Ph.D.

Assistant Professor of Mechanical and Aerospace Engineering

Mehdi Razavi, Ph.D.

Assistant Professor of Internal Medicine

Sudipta Seal, Ph.D.

Professor of Materials Science and Engineering

John Sparkman, Ph.D.

Limbitless Solutions

Dazhong Wu, Ph.D.

Assistant Professor of Mechanical and Aerospace Engineering

Wen Shen, Ph.D.

Assistant Professor in Mechanical and Aerospace Engineering