Like many students, Tal Minks '18 can't wait to watch Avatar: The Way of Water when it releases on Dec. 16. But for him, the movie represents more than a return to the world of Pandora — it's a culmination of his hard work as a lead animator at Steamroller Animation, where he helped work on the film. This semester, Minks will be graduating with his second degree from UCF the same day the movie comes to theatres.
"It has been difficult keeping up with both work and school, but I believe it will be worth it in the long run," Minks says. "I can't wait to watch Avatar: (The Way of Water) and graduate on the same day. It will be a nice reward after all the time and effort that was put into both."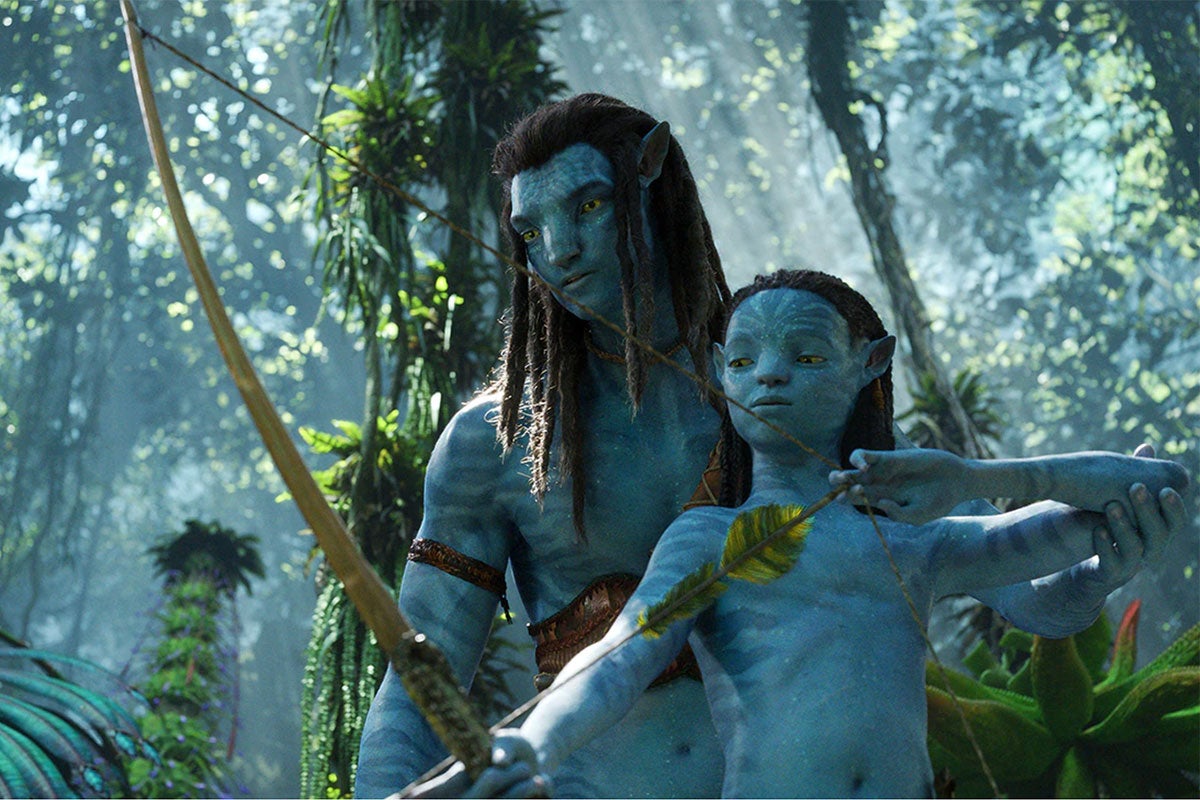 In 2018, Minks graduated with a BFA in character animation, equipping him with a broad skillset and collaborative skills that propelled him to his current role. But this semester, Minks will graduate with a bachelor's in psychology to pursue his dream of becoming a neuropsychologist. Ever the learner, Minks hopes to continue his studies with a graduate degree while pursuing animation part-time.
Since graduating in 2018, how has your career path led you to your current role? How did you get your start working in animation?
Once I graduated, I decided I wanted to pursue animation fully. I worked on my reel for months, constantly creating new shots and improving old ones. I applied everywhere and received many rejections. I used those to fuel me, and I eventually found a studio in Florida called Steamroller Animation. When I found out it was within driving distance, I immediately went in with my resume. Although I did not get a job right away, I received encouragement from the employees and within a few months they allowed me to do an animation test which eventually led to my junior apprentice animator role.
How did your time as an emerging media – art BFA and film minor at UCF prepare you for your career and contribute to where you are today?
It gave me a generalist skillset. I was able to try my hand at many different roles in the animation pipeline, and I felt that I had a foundation from which I could choose to hone in on any one of those roles. It also taught me the value of working together in a team to bring about a finished product. My team and I became very close over the couple years of the program, and I gained multiple long-lasting friendships. Many of my friends from UCF have worked with me at Steamroller Animation.
What is your advice to current art or animation students who aspire to become animators for highly anticipated films like Avatar: The Way of Water?
I would encourage them not to lie to themselves when they're animating. I have often felt something was wrong in my animation, but I have ignored my intuition. I almost always regret that choice. If something feels wrong, it likely is, and you need to do something to change it before your eye adapts and becomes used to the incorrect animation.
Also, do not ask people for critique who always tell you that your animation looks great. Ask for critique from those who have incredible animation skills and will be very honest with you in what you need to improve.
I would encourage them to also study reference meticulously. If you are animating a creature shot, find reference, and before you touch the animation software, fully understand that reference. Understand how the joints and bones connect with the musculature. Understand where the weight and force are going. Memorize the body mechanics of the creature before setting a key. And then, when you do set keys, make sure to match the reference as tightly as you possibly can. The same goes for human body mechanics. This will build up your visual library over time.
I wanted to continue learning, and I wanted to help people. That was at the base of my intentions in pursuing my second degree. It has given me a better understanding of human personality, which has informed my acting animation choices. The degree has also helped me in my lead animator role with Steamroller. I have been able to read others' emotions and delegate tasks more effectively.
What are your future career goals and aspirations?
I hope to become a practicing neuropsychologist and behaviorally assess patients who have brain injury and trauma. To accomplish this, I have been applying to grad schools, and I hope to start my Ph.D. in the fall of 2023. I would also hope to continue animating on a part-time basis.
What is it like to work at Steamroller Animation and what advice do you have for prospective animators who hope to enter that studio?
Steamroller Animation has an exceptional work environment. The people here truly care for one another, and it is a joy to come to work knowing that you will be seeing multiple friends.
To enter Steamroller, you must first have a solid understanding of human and creature body mechanics. It may be tempting to try and fill your reel with acting shots (like I did), but I would encourage mastering body mechanics first. Choose to add simple shots to your reel such as: picking up a heavy prop, an attack action, or a walk cycle. I would also encourage a simple walk cycle for a creature shot as well. In all these shots, match reference as closely as you possibly can.