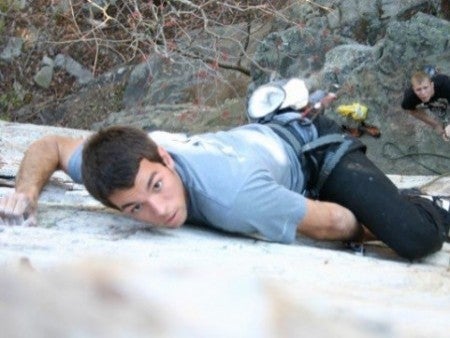 UCF's Rock Climbing Club wins first place at the Collegiate Climbing Series National Tournament in Austin, Texas. Nine UCF students competed against 13 other teams with the best collegiate-level climbers from across the nation. UCF students Charles Garcia and Andre Torres came in first and second place respectively, in the overall individual competition. Mike Rivers and Tommy Terrell, former club president and current Collegiate Climbing Series regional coordinator, came in 4th and 7th, respectively. In the female technique category, UCF students Chelsea Coats placed 4th, Shaina Goldberg 6th, and Molly O'Shaughnessey came in 9th.
The Rock Climbing Club team consists of six males and four females that travel to competitions, along with a team of alternates. The Sport Club Council partners with the Student Government Association and Recreation and Wellness Center to assist sports funding, provide travel arrangements, risk management and facilities for sports club practice.
The Rock Climbing Club at UCF was founded in 2001. The goals of the club were to bring students together who enjoy rock climbing and to reach out to those that might be interested in the sport. Those goals still remain. The Rock Climbing Club is open to all – beginner, intermediate and advanced climbers. The ability to share techniques, experiences and conquests with other UCF climbers is encouraging.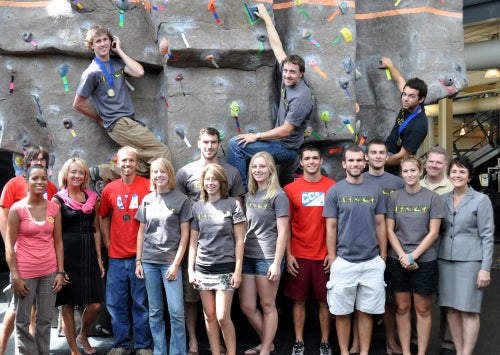 Due to the lack of climbable terrain in Florida, most of the club's climbing occurs indoors at the UCF climbing tower or at Aiguille Rock Climbing Gym in Longwood. At least once a semester, the club organizes a trip outside of Florida that allows its members to experience nature and become real Rock climbers.
The club also contributes to the Orlando community by taking a group of children in need climbing each semester spreading the joy of climbing to those less fortunate.
The Recreation and Wellness Center is a department in the Division of Student Development and Enrollment Services.