Directed energy like cybersecurity, hypersonics, and quantum mechanics, is leading to revolutionary technology, with applications for space exploration, communications, manufacturing, and defense.
As a renowned national leader in optics and laser research and education, the University of Central Florida recognized the burgeoning field and launched the nation's first university-based Center for Directed Energy Systems, Science and Technology in August 2020.
The center's goal is to better understand how directed energy works, to develop innovative solutions to challenges facing us both today and in the future, and to train the workforce needed to manage and advance the field in the private and public sectors.
The interdisciplinary Center is anchored by core faculty from the College of Engineering and Computer Science, the College of Optics and Photonics, and the College of Sciences. Dr. Martin Richardson, a leading expert in photonics and founder of the Townes Laser Institute, leads the center.
Mission:
To be the nation's leading academic research and educational center in engineering, science, atmospherics, environment, and policy associated with directed energy (DE) technologies, providing R&D and trained personnel to the defense, space and manufacturing industries, government institutions and laboratories, and academia.
To establish a unique pedagogical paradigm in a seamless bridge between fundamental science and technology with accelerated mission-oriented studies fulfilling critical national needs, and where necessary, within secure environments.

News Feed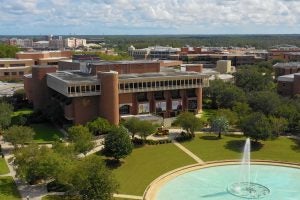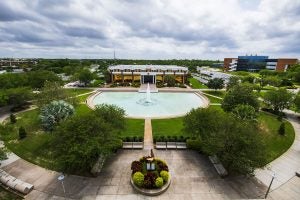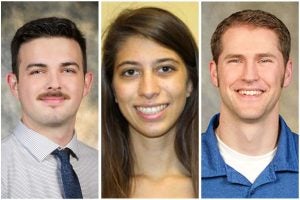 High Energy Lasers
High Power Ultrafast Lasers
Atmospheric Light Propagation
Laser-plasma Interaction
Dynamic Effects Studies
High Power Microwaves
High Frequency Pulsed Lasers
Target Acquisition, Tracking
Optical Materials in Extreme Environments
Advanced Laser/MW Communications
TISTEF – Townes Institute Science & Technology Experimentation Facility
High Power Ultrafast Laser Propagation & Interaction Facility
Mobile Ultrafast High Energy Laser Facility
Education and Training
Because of the center's unique expertise, experience, and facilities, it is uniquely positioned to provide an outstanding education to students. The center provides qualified graduate and undergraduate students with hands-on opportunities, working alongside faculty who are conducting cutting-edge research in collaboration with local and national partners. The center is also working toward providing qualified professionals with advanced training.
People
Martin Richardson is the founding director of the Center for Directed Energy (CDE) He has a long and distinguished career as an academic and a researcher in the areas of energy, lasers, and photonics. He holds multiple degrees including a doctorate in physics from London University and a Docteur Honoris Causa, from the University of Bordeaux. He has led major research programs in Canada, the University of Rochester, UCF, and has held visiting positions in France, Germany, Japan, Australia, Qatar, and Singapore. He was a National Academy of Science Jefferson Science Fellow at the U.S. Department of State and held the Fulbright-Tocqueville Distinguished Chair at Bordeaux.
He has been at UCF for 30 years, where he established the Laser Plasma Laboratory. In 2007 he also founded the Townes Laser Institute at UCF, which is named after Nobel Laurette Charles Townes. He is the inventor of the concept of the laser. Dr. Richardson and his colleagues have published about 500 scientific articles in professional journals and holds more than 30 patents. He has presented at numerous invited and plenary talks and chaired many international conferences.
Dr. Richardson says some of his greatest accomplishments is helping the more than 100 graduate students he has mentored, and his encouragement for young women pursuing careers in science. He has brought the university more than $75 million in research funding and negotiated the transfer of the Townes Institute Science & Technology Experimentation Facility, (TISTEF) to UCF, now part of CDE.
He is a recipient of the Schardin Medal of the German Physical Society, the Harold Edgerton Award of the International Society of Photo-Optical Instrumentation Engineers (SPIE), and other international awards. He is a Fellow of many professional societies, including the Optical Society of America (OSA), the American Physical Society (APS), the Institute of Electrical & Electronic Engineers (IEEE), SPIE, the Directed Energy Professional Society (DEPS), the Institute of Physics (IoP) in London, the American Association for the Advancement of Science (AAAS), and the National Academy of Inventors (NAI).
Dr. Robert Bernath has two decades of expertise in high-peak-power lasers, directed energy, and the interaction physics and technologies associated with their use. Since 2017, he leads the Townes Institute Science Technology Experimentation Facility (TISTEF) located at Kennedy Space Center. He coordinates closely with the 45th Space Wing, the US Air Force, NASA, and private companies.
As an adjunct faculty at UCF, he also co-manages a 25-plus person research team specializing in high peak and average power novel laser development, construction, and application testing. Prior to these roles, Dr. Bernath worked for 10 years at UCF in a multi-disciplinary business development and research environment, covering patent evaluation & marketing, proposals & pitches, research in emerging technologies, business strategy, meeting with state representatives in DC, and paths to get developed research to market.
Dr. Bernath holds multiple degrees including a doctorate in electrical engineering and optics from UCF. He holds eight patents, has published more than 50 academic papers, and presented at multiple national conferences. A strong believer in education, he continues to serve as a judge of SPIE Photonics West Startup Challenge, which he has done for more than 10 years.