Posted: Dec 1st 2020
By: Stephanie Rodriguez '20
One of the reasons UCF Downtown was created is to connect students taking classes right in the heart of downtown Orlando with employment opportunities nearby. All of the majors based on the downtown campus are linked to direct connections and employment opportunities in the area.
From legal studies to digital media and different disciplines in between, thousands of Knights on our campus are ready to apply the same talent, work ethic, and dedication to their careers as they do to their studies.
Here are just three UCF Downtown students who have taken advantage of campus' community connections.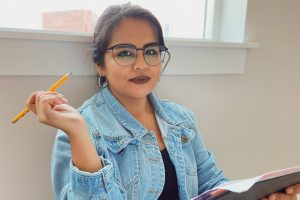 Rosmary Villalva is a senior majoring in human communication with a minor in mass media. She was able to find her current job as a marketing assistant with our neighbor The Julian Apartments on the UCF Downtown Facebook group."[Over the past five months], I've learned how to professionally communicate with our local partners and how to create a trusted relationship with one another," Villalva says.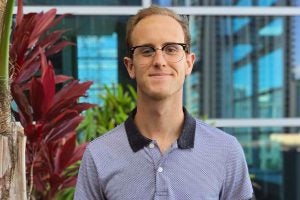 Westley Hunter is a junior majoring in criminal justice with a minor in intelligence and national security studies and pursuing a certificate in behavioral forensics. Westley is about to celebrate one year of interning at Orlando Venues, a department with the City of Orlando. Working about 30 hours per week, his duties include assisting with public safety aspects of event operations at the Amway Center and Camping World Stadium.
"In my internship, I've learned how to communicate and work with people across different departments to accomplish the desired objective," Hunter says. "It is also crucial to be proactive and continually looking for ways to improve your work."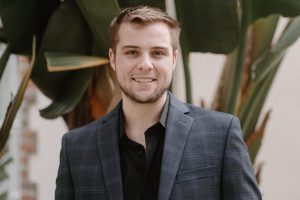 From preparing motions to hands-on drafting experience using real case laws, Spencer Cox is a senior in criminal justice major that is getting hands-on experience with The Closing Agent, a local business and real estate law firm. As a legal intern, Spencer, who is minoring in legal studies, has sharpened his communication and leadership skills and learned how to conduct legal research.
---
If you want to get informed about the latest on jobs and internship opportunities, upcoming events, career fairs, and professional advice, be sure to follow @dtc_careerready on Twitter or email career advisor Courtney Pelfrey.