The purpose of this financial literacy program is to provide students at the University of Central Florida with information and resources that enhance their financial knowledge and equip them to make sound financial decisions.
Need to ask a question or request information? Email SFAFinLit@ucf.edu.
Adulting 101: Upcoming Events
We encourage you to visit the links below and join us to advance your financial knowledge and become a ¢ent$ible Knight!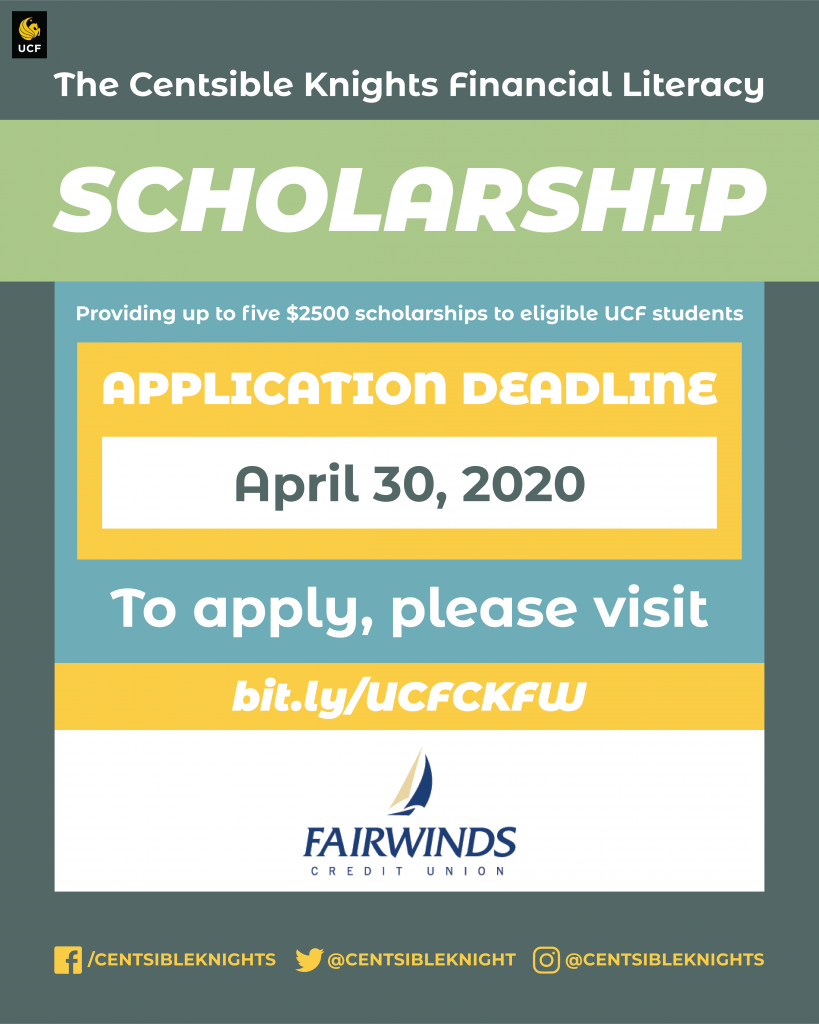 GradReady® Online Learning
UCF now offers GradReady®, a free interactive website with online videos and resources to better assist you in making sound financial decisions.
Get GradReady® at UCF
---
DISCLAIMER: Links to third-party financial resources are provided as a convenience for informational purposes only. The University of Central Florida neither endorses nor approves any of the products, services or opinions of the entities or individuals associated with these links. The University of Central Florida bears no responsibility for the accuracy, legality or content of any external site associated with the links provided or any subsequent links.