We are now five months into our journey of moving to the "One UCF" concept for operational and financial management at the university. With Workday, Adaptive Planning, the new Responsibility Center Management budget model and Service Enhancement Transformation (SET) now in full swing, UCF is moving toward its goal of operational excellence.
These changes are important because they continue to make the university more efficient and nimbler, with faster budget reporting and real-time financial data to aid in key decision-making. We are also focused on reducing procurement costs and improving recruiting and retention.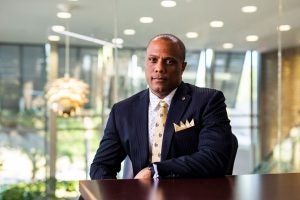 We have talked before about our four tenets of "go live" for these systems: (i) pay our people, (ii) pay our bills, (iii) close our books, and (iv) hire our people. Now is a good time to update the campus on where we stand on each of these tenets.
On the first tenet we have been successful from day one, with our faculty, staff and students being paid accurately and on time. There are nuances like timesheet adjustments or wrongly inputted data with every payroll, but they are easily addressed.
On the second tenet, we are now paying our bills with greater alacrity after adjusting for vacancies in staff that impact how we process transactions. There are some transaction types that still need improvement. Two areas of specific interest are ordering through the new Punchout e-procurement system and reimbursing travel expenses. Both are high priorities for the teams, and they have been placed in what we call "project sprints." These sprints bring key stakeholders to the table to resolve issues.
The Punchout system is important for us as we move to a more efficient procurement enterprise to take advantage of negotiated contracts and volume discounts. In the coming months, you will be hearing more about the concept of "strategic sourcing" that will govern the way we procure products at the university. That will eliminate inefficient pricing and duplicate purchases, and more importantly avoid unnecessary costs.
The third tenet of closing our books is occurring. There are some elements of the closing that need additional time. The process is evolving because the goal for us is to be as close as possible to full automation for the monthly and year-end closing processes.
We are pleased to share that we have built out a full "budget versus actual" reporting tool that will assist us in getting our financial information recorded, summarized, and reported faster. We now have access into all areas of the university's financial operations. That will allow us to get real-time data to assist us in key decision-making during an academic year. This report also has drill-down capabilities so we can engage in meaningful monthly conversations with budget directors, deans and vice presidents about budget targets and forecasting. It is our desire to move from this report to financial dashboards that will aid our budget and financial planning immensely.
Our fourth tenet on hiring people also ramped up as we streamlined our background check process with a new vendor that is a partner with the Workday system. We expect fewer backlogs and faster onboarding of new employees. A more seamless process is being evaluated for how we can work on continuous improvement in this area. The Office of Human Resources also recently made some organizational changes to prepare for our shift of some local responsibilities to colleges and units.
Some exciting news about this fourth tenet is that we were able to stand up our first Talent Acquisition Group here at the university. This group will be solely focused on assisting with recruiting and retention strategies. It will allow us to get stronger pools of candidates that are built through their efforts while reducing expenses for search firms that we will need less often to help recruit employees.
We acknowledge that despite the tenets and our progress on them noted above, there are still some pain points. Those include the loss of functionality of some reports that were custom built into our prior system, new looks to data configurations, additional steps in some areas due to having former manual steps now being completed inside a uniformed system, and the need for additional training on the system's functionality. These were expected with a conversion of this scope and size, and there are teams working to resolve them.
We are committed to ensuring that the campus remains informed when issues raised from feedback and other channels are addressed. You will be seeing communications coming from my office to the campus on those resolutions, and we are working on a final repository of feedback and their resolutions.
We are in a good position as we look forward to be in a stabilized mode where our new systems, policies, procedures and practices are aligned. UCF is truly the University for the Future.