On June 30, 2023, UCF marked its one-year anniversary of our efforts to implement a new Enterprise Resource Planning (ERP) system in Workday: a new budgeting tool in Adaptive Planning that is wholly integrated with Workday, and a new shared services approach to conducting business at the university.
In acknowledging big changes to the ways we operate over the past year, we are providing an update on what is next for fiscal year 2023-24 and beyond and reflecting on what we have already accomplished.
Where We're Going
There are still areas for improvement around roles and responsibilities between the central functions and those of the colleges and units. This is top of mind for us as we try to establish the "hand off" protocols for improving the speed of transaction processing. We are mindful of the need for more focused training for all users of the system, in addition to the 300 Workday help articles and videos already created.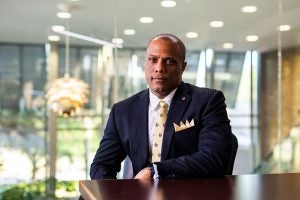 Our change management efforts continue with our focus on continuous improvement grounded in the "Three Ps" (People, Process and Performance). We are currently going through our first fiscal year end close and logging all instances of "learning and execution" encountered. We are placing them into workplans for our finance, human resources and budget units. We have also undertaken a full review of our policies, practices and procedures in our human resources functions. We engaged with two seasoned chief human resources officers from the higher education industry and paired them with two talent acquisition directors from industry. Their initial insights and observations have already spurred thoughts and strategies we will consider. Our focus on change management protocols in our human resources functions are geared towards getting as close to automation as possible, and even closer to industry effectiveness and efficiency that can fit within a higher education setting.
As we continue to learn about the new system and its capabilities, you can expect changes to improve and streamline our business processes and provide better information access and transparency.
Reflecting On What We've Accomplished
We continue to measure our performance against the four tenets of "go-live" in July of 2022. They were pay our people, pay our bills, close our books and hire our people.
Our payment of faculty, staff and students remains our highest priority. We were successful in meeting this tenet from the first pay period and continued throughout the entire year. This is a remarkable feat considering that we converted from several systems and multiple organizations into a singular platform. The teams in payroll, finance and information technology did an outstanding job to make sure that this key tenet was accomplished with an almost perfect record of 98% accuracy all year long. The items that make up the 2% were anomalies that were quickly resolved.
Our ability to promptly pay our bills saw significant improvements from the start of the fiscal year versus where we ended on June 30, 2023. These process improvements were no surprise as we knew they would come along with the ongoing focused training and consultations as more faculty, staff and students utilized the system and became more proficient using it. Training sessions and consultations will continue, and we will maintain our training protocols as we strive to seek ways to perform training more effectively with one-on-one consultations when necessary.
Here are a few statistics that highlight our improvements:
Expense report processing times started at 27 days on average and it is now down to four days.
Punchout purchases and transactions started at 3.44 days on average and it is now down to 0.44 days.
Expense report transactions send backs started at 47% and it is now down to 27%. We continue to work daily with colleges and units as they become more familiar with university policies and procedures in an effort to drive this percentage down further.
Our ability to close our books and move expeditiously to monthly budget-to-actual reports and cash flow projections continue to be refined with both the main campus and all eight Direct Support Organizations involved in the process. This is a first for our university, but the progress made is phenomenal as we now have ability to have all entities operating within the ethos of "One UCF." We will continue to refine these processes even further in the coming year so we will be closer to having push button dashboard reports that will expedite decision-making for deans, vice presidents, managers and supervisors.
Our ability to hire our people continues to evolve from a manual and disjointed process to one that is integrated within Workday. We have added elements of our shared services approach to business operations to our efforts in human resources. That move will start bearing fruit in the coming months. Key improvements in this area include:
A fully-staffed Talent Acquisition unit that standardizing recruitment and onboarding processes. We are now working with colleges and units on how to shape ongoing talent pools to ensure that our recruiting and onboarding processes are proactive throughout the year versus ramping up for each individual search request made.
Faculty contracts were prepared and disseminated via Workday for the first time, versus the manual and spreadsheet-based process of the past.
Based on input from the HR Business Center leaders, we are considering how to best utilize the local Human Resources Business Centers to maximize efficiency, reduce cycle times and deliver faster services to campus stakeholders. Continued training, consistency in transaction processing, onboarding and appropriate accountability expectations will be key to moving forward more seamlessly.
In the meantime, there is much to celebrate thanks directly to the tireless efforts, feedback and patience of our dedicated UCF community. I invite you to stay more regularly updated on Workday news and successes by visiting the Workday News Blog.
We could not have made it this far without your valuable contributions. We thank you for your dedication and commitment to one another and our mission to Unleash Potential of our students, faculty, staff and community.