Since we came back from the holiday break, we have been working feverishly to continue with the execution on our four Workday "go-live" tenets from July 2022.
Part of the rollout of our transformation efforts around Workday, Adaptive Planning and Service Enhancement Transformation (SET) include these "From the CFO" updates, Dollars and $ense campus presentations and forums, and small group trainings, such as one we had with the UCF Libraries team last week.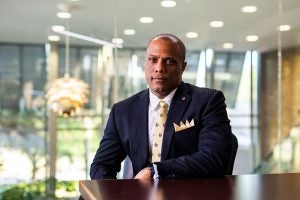 I welcome the opportunity to visit with academic units to answer questions; dialogue about the past, present, and the future; and witness firsthand how new individuals are becoming vision carriers of our transformation efforts — encouraging signs that we are getting closer to realizing the concept of "One UCF."
Everything we are working on will assist us as we continue to transform our financial and administrative management capabilities. Here is a snapshot of some broad updates of our transformative efforts:
Workday
Our four Workday "go-live" tenets remain in place:
Pay our people
Pay our bills
Close our books
Hire our people
All four continue to improve with each passing week as we learn more about what Workday can do and how we can make it work for our university's needs. A key part of our ongoing work is deep dives into how we work collaboratively across campus to improve customer service and execution.
As an example, Faculty Excellence and Human Resources have not historically collaborated extensively on faculty hiring. Based on a review of our past practices, we learned that it takes almost seven months to hire faculty. While that is not uncommon, with the new capabilities of Workday, we endeavor for these two key offices to work more closely together to reduce the time to hire for our faculty. This is just one example of the process improvements we continue to diligently work on each day.
Here a few other examples of recent improvements that will benefit our financial and administrative processes for years to come:
Colleges and units can now charge expenses to Foundation funds at any time versus waiting until the end of year for a reimbursement of funds expended.
Faculty now have the capability to sign their summer contracts electronically. The elimination of a physical contract is a major convenience for faculty who are traveling or working remotely, and it reduces time and effort for both the employee and the department. This builds on the capability to upload all summer appointment variables into Workday in a single push, making the production of summer agreements more efficient.
Punchout purchasing times have decreased significantly for transactions properly entered and documented in the system from 3.27 days at "go-live" down to 0.62 days. Much of this improvement is because of adding new team members, along with existing team members within the finance business centers getting more comfortable with the system's capabilities.
Expense report processing is down from 22 days at "go-live" to 3.5 days or less. We continue to see improvement in processing times, and that is a testament to the team members working here at UCF who want to see us all succeed.
For the first time in the university's history, we have all organizations inside a singular system. The main campus and our eight Direct Support Organizations are now in one cogent, integrated system, allowing for the expediting of transactions and monthly closes.
Adaptive Planning
One of the key tenets of our financial and administrative transformation is to have a clear, efficient budgeting process for both our capital and operating budgets. Adaptive Planning has been launched by the university's Budget Planning and Analysis office. This budget system has replaced our reliance on spreadsheets to manage our budget allocations and to monitor budget versus actuals during the fiscal year. We also now have the capability to do cash flow monitoring and forecasting inside the system pulling on live data.
We are currently using this system to prepare the budget for Fiscal Year 2024, which will see the campus wide implementation of our new Responsibility Center Management (RCM) budget model.
Currently, colleges and units have uploaded their budgets into the system, and scenario planning is underway with several colleges and central support units providing refined data. The system has afforded us the opportunity to have all budgets for colleges, units, and DSOs housed in a single system that is integrated with Workday.
The preliminary FY2024 budget is being finalized and will be taken to the University Budget Committee for discussion before taking a final recommendation forward to President Cartwright, and ultimately to our Board of Trustees for adoption in June.
For a reminder on the tenets of the new budget model and how colleges, units, and others will be funded, please familiarize yourselves with this RCM model page.
Service Enhancement Transformation (SET)
Our efforts to implement a shared services operating model continue to evolve as we learn more about the capabilities of Workday and Adaptive Planning, and the staffing needs in colleges and units. The data and surveys utilized to establish the service centers prior to "go-live" are still being juxtaposed against the realities of volume, complexity, and timeliness of transactions.
We did a review at the three-month mark, which revealed the following:
Continuous training will be necessary for everyone across campus.
Investments are needed in the professional development of our team members across all colleges and units to provide cross-functional opportunities and training on transactions.
The ability to collaborate among peers inside the service centers is beneficial, versus having individual departments trying to solve problems on their own.
We will continue to work with deans on the needs of our research faculty for one-on-one support. There is no uniformity in how colleges established their service centers, but there is an opportunity to return to this topic in the coming weeks and months.
We continue to listen to the campus and are finding ways to better communicate the accomplishments and status of open items. In early May, we will launch a blog that will capture all the improvements that have been made since "go-live." It is clear that updates might not be getting to the campus at large, which leads to misinformation and erroneous conclusions. This is a major effort for our university, and we cannot communicate enough.
I am happy to see that we are starting to see how our processes can become more seamless and efficient. Our goal of "One UCF" will require us to continue to work together to stay engaged, provide feedback, and become carriers of this vision to see our beloved UCF rise to the next level of operational excellence.
Thank you for your contributions to our transformation and for all you do for UCF.